Stretching more than 2,300 miles between Fort Kent Maine and Key West Florida, United States Route 1 is the longest north-south roadway in the country. Of that length, over 520 miles of the road run along the Atlantic coastline of Maine and the Canadian border.
Planning to drive this corridor can be intimidating because of all the mileage and the amazing small towns and things to do in between. That's why we've put together a list of the best stops along a Route 1 Maine road trip.
We created our itinerary to guide you south to north — starting in Kittery and ending in Fort Kent (including some detours) — but you can follow it backward if you like. Either way, get ready for a grandeur and picturesque drive along Maine's coastline!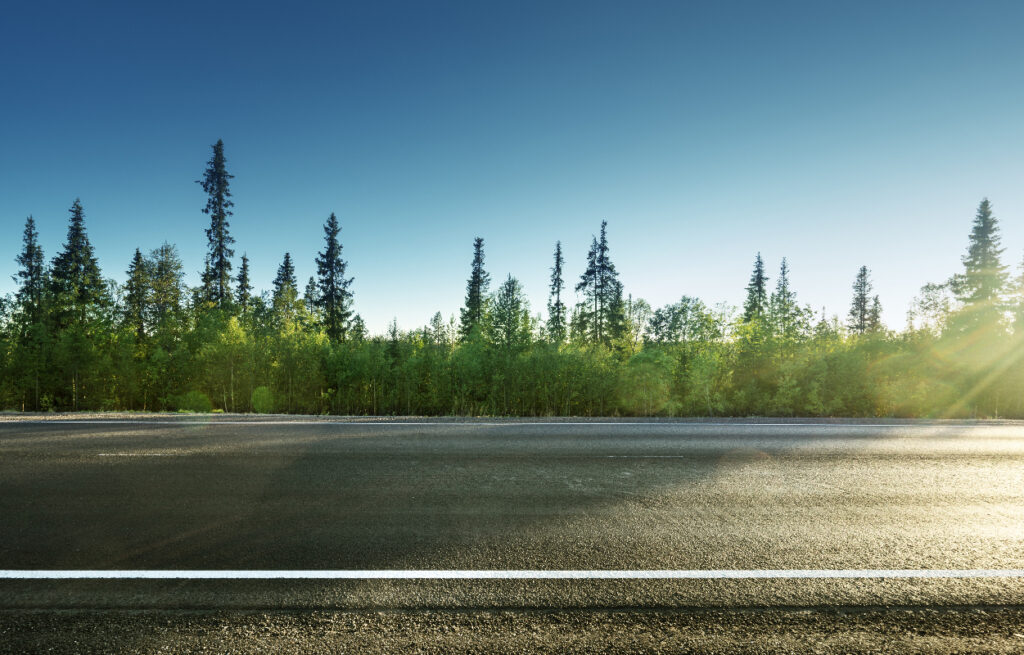 About the Maine Portion of U.S. Route 1
The last, official log about U.S. 1 reported that it is 2,593 miles long, but various sources online list it as either 2,370 or 2,390 miles long. In any case, this road traverses 15 states — the most of any other highway in the country.
While U.S. 1 doesn't technically have a beginning or end, the north terminus at Fort Kent has been there since the route was originally signed in 1927 — when the American Association of State Highway Officials adopted the U.S. numbered highway system — and the town strongly holds that it's the beginning of Route 1.
Since our itinerary takes the south-to-north direction, here's a quick overview of what to expect:
From Kittery, U.S. 1 runs northeast and parallel to I-95.
From Portland, it merges and runs parallel to I-295.
From Brunswick, U.S. 1 heads in an easterly direction.
From Rockland, it runs more north.
From Bucksport, U.S. 1 heads east again.
From Whiting, it cuts north, getting close to the Canadian border.
From Maro Hill, U.S. 1 curves slightly away from the border only to meet the border again.
From Van Buren, it runs northwest along the border.
From Madawaska, U.S. 1 follows the border west and slightly south to Fort Kent.
If you drive this Maine portion of U.S. Route 1 straight through (without stopping), it would take about 11.5 hours. But, there's just too much to see in the numerous coastal towns that you'll pass through.
So without further ado, here are all the best places to stop during a Route 1 Maine road trip!
Kittery | Forts & Outlet Shops
After crossing the New Hampshire border, the first town you enter on the Southern Maine Coast is Kittery. It's the state's oldest town — dating back to 1623 when it was a fishery — and you can see the history in its buildings, particularly the forts.
The Fort McClary State Historic Site is almost 300 years old and a popular place for hiking, fishing, camping, and just enjoying the history and surrounding nature. Similarly, Fort Foster Park on Gerrish Island is easily accessible by car and has three small beaches and a trail system for biking and walking through the military fort remnants.
If shopping is more your speed, the infamous Kittery Premium Outlets are the place to go. You'll find locally sourced products alongside high-end and national chains.
York | Nature, History, & Taffy
One of the most quaint and noncommercial places that you can visit in the United States, York is a fantastic town where you can slow down while strolling through nature, learning history, and tasting perfectly sweet taffy.
Start at Sohier Park in Cape Neddick to give your legs a stretch. The park and its Nubble Lighthouse are some of the most photographed U.S. landmarks. You have a chance to eat a picnic lunch, go scuba diving, and see a variety of wildlife.
For a history lesson, take a tour of the Museums of Old York — a complex of several historic buildings with York-related artistic and historical objects. Afterward, head to The Goldenrod to watch old-fashioned saltwater taffy being made before you indulge. You can get ice cream sodas, hot fudge sundaes, and lots of other candies here too.
If you have time, take an easy 30-minute hike to the peak of Mount Agamenticus, which offers amazing views of the Atlantic, Boston Massachusetts, and the White Mountains in New Hampshire from 692 feet. Or, hop on a horse or ATV to reach the top.
Ogunquit | Trolley Tour, Theatre, & Fishing Village
In Ogunquit, you'll discover an enchanting town. You can hop on an Ogunquit Trolley to tour the museums, beaches, shops, and local hot spots. It even stops at Marginal Way — a 1.25-mile cliff walk that runs along the shore from downtown Ogunquit to Perkins Cove.
Along the path, you'll come across benches, 3 miles of dunes, and many photo opportunities. At Perkins Cove, you enter a turn-of-the-century fishing village with a manual footbridge, seaside restaurants, boutique shops, fishing and sailing excursions, and stunning ocean views.
In the evening, you can watch an authentic, off-Broadway performance at the Ogunquit Playhouse. The general season is held from May through October and features top-shelf local and regional performers showing off their talents in a 1933 barn.
Old Orchard Beach | Beach, Pier, & Amusement Park
Known for its 7 miles of beach, Old Orchard Beach is the ultimate sandy stop on a Route 1 Maine road trip. You can take a quick dip, sunbathe, build a sand castle, and enjoy watersports.
Also, the beach is home to The Pier — a lively spot that extends 500 feet into the Atlantic Ocean with several seafood dives and gift shops. At night, The Pier is the center for live entertainment and nightlife, featuring DJs, karaoke, and even comedy acts.
Across from The Pier, you can be a kid again at Palace Playland. This amusement park has been open since 1902 and is the only one of its kind on a New England beach. There are more than 25 rides and attractions, including an old-fashioned carousel, the famous Electra Wheel (a Ferris wheel), and the over 70-foot Sea Viper coaster.
Portland | Museums, Trains, & Trails
As the largest city and the biggest port in Maine, Portland has hundreds of years of history and isn't shy about sharing it. Train enthusiasts, for instance, can learn about the city and state's railroad history at the Maine Narrow Gauge Railroad Co. & Museum, as well as ride the rails.
Built in 1807, The Portland Observatory on Munjoy Hill is the only wooden signal tower still standing in North America — surviving Portland's Great Fire of 1866. From the top of the observatory, you get a breathtaking view of the city and surrounding landmarks.
And if you're fascinated by cryptids and legendary creatures, stop by the International Cryptozoology Museum. It has interesting exhibits about the Abominable Snowman, Bigfoot, the Loch Ness Monster, and the like. Check out historical accounts, artifacts, fossils, photos, and more.
For some time in nature, explore part of the 80 miles of the Portland Trails Network — some of which runs through the Old Port district and along Casco Bay.
Freeport | L.L. Bean, State Park, & Desert
Another stop along Casco Bay, Freeport is a cozy town that's known as a shopping paradise. One of the most famous of its shops is the L.L. Bean flagship store, which has been established since 1912 and still stays open 24 hours a day.
Shopping isn't all that you can do in Portland, though. The town has beautiful scenery too. For example, Wolfe's Neck State Park close to downtown offers salt marsh walks, forested trails, and adventures on the rocky coastline across more than 230 acres.
TIP: Wolfe's Neck State Park is particularly spectacular during the peak fall colors.
Another place to explore nature is the Desert of Maine, which is 20 acres of sand dunes. Self-guided and guided tours are available, teaching you about how the dunes formed during the Ice Age. After walking the nature trails, you can grab a snack at the Oasis Cafe and a souvenir at the gift shop.
Brunswick | Town Mall, Swinging Bridge, & Blueberries
Before your road trip on U.S. Route 1 takes you into Mid-Coast Maine, explore Brunswick. The Town Mall is the town's pride and joy. Rather than a traditional shopping mall, this gathering spot is split into the Lower Mall and the Upper Mall. You'll find a walking path, monuments, gardens, picnic areas, farmers' markets, and event space.
And not far from downtown or Route 1, the Androscoggin Swinging Bridge was built in 1892. It was destroyed in a massive 1936 flood — except for the steel towers and original suspension cables — and it wasn't renovated, restored, and reopened until 2006. The bridge spans 300 feet and has just a little give to it.
While you're in Brunswick, you could check out Crystal Spring Farm. It hosts a Saturday Farmers' Market and is home to trails, the Tom Settlemire Community Garden, and the Labyrinth in the Woods.
Bath | Museums, Tours, & Five Islands
Situated on the Kennebec River, Bath has a small-town atmosphere with locally owned eateries and shops. The city was a major shipbuilding center and is known as the City of Ships.
You can learn about Bath's and the state's seafaring heritage at the Maine Maritime Museum — over 20,000 artifacts, an 1851 American clipper ship on display, and a lobstering building and blacksmith shop.
Additionally, you can get an up-close look at Maine's First Ship — a replica of the pinnace Virginia that was built in 1607 and was the first ship to sail to England. Volunteers at the Bath Freight Shed like to share its history.
You can take tours of Bath and its waters as well. Embark Maine Tours offers historic tours, while River Run Tours offers maritime history, evening/sunset, and island cruises.
Detour to Five Islands
If you have time, consider taking a detour south of Route 1 to Georgetown's Five Islands. This neighborhood is believed to be the Prettiest Harbor in Maine. Sailing Sheepscot Bay to see the five islands is a popular activity, as is grabbing a lobster roll at Five Island Lobster Company.
Damariscotta | Middens, Cruises, Pumpkins, & Monhegan
Because of its charm and fresh Pemaquid oysters, Damariscotta has been a favorite stop along U.S. Route 1 for decades. In fact, it's home to the Whaleback Shell Midden State Historic Site — a huge pile of oyster shells in the shape of a whale. Some of the shells remain from when the Abenaki people lived here.
For more oyster fun, you can book themed rides with Damariscotta River Cruises — including the Oyster & Wine Tasting and the Oyster Farms & Seal Watching cruises. Each tour includes a narration of the history of oysters and dining from a raw oyster bar.
TIP: If you plan your Route 1 Maine road trip for October, you can attend the Damariscotta Pumpkinfest & Regatta — a festival with giant pumpkins, pumpkin-themed activities, food stands, and street performers.
Detour to Monhegan Island
A fun detour from U.S. 1 and Damariscotta in Mid-Coast Maine is a boat ride to Monhegan Island. Just travel south to New Harbor to catch a ride with Hardy Boat Cruises, or follow Route 1 to Thomaston before heading south to Port Clyde for a ride with the Monhegan Boat Line.
On Monhegan Island, you can explore Main Street art galleries and shops, Monhegan Lighthouse, 12 miles of dirt trails, beaches, and kayaking in Monhegan Harbor.
Rockland to Camden | Museums, Trails, Festivals, & Islands
Continuing north on U.S. 1 in Maine, you'll come to the City of Rockland, the Town of Rockport, and the Town of Camden. Each one has plenty of activities to keep you busy.
In Rockland, check out the Maine Lighthouse Museum, walk the Rockland Harbor Trail, and get a photo of the Rockland Breakwater Lighthouse. Plus, the Maine Lobster Festival is a five-day event held every summer from late July to early August.
The next stop is Rockport, where you can visit Marine Park's Andre the Seal statue and the Rockport Lime Kilns. Next to the park is Goodie's Beach — a small sandy beach. Also, the town is home to Aldemere Farm — a cattle farm of Belted Galloway cows, which have a signature Oreo appearance.
When you get to Camden, you can explore 20 multi-use trails at Camden Hills State Park, some of which take you to the peaks of Mount Battie and Mount Megunticook in town. And if you want to get on the water, several Camden Maine cruises and schooner boat tours are available.
Detour to Vinalhaven
While you're in the Rockland-Rockport-Camden area, you could take a detour to the island town of Vinalhaven. It's the biggest offshore island in Maine and offers tons of hiking, boat tours, swimming, lighthouse photo ops, restaurants, and shops. You can get to the island via the Maine State Ferry Service terminal in Rockland.
Belfast | Harborwalk, Rail Trail, & Curling
The next stop for this Route 1 Maine road trip is in Belfast — a city where people like to enjoy the great outdoors. In fact, two connecting trails allow you to explore the city along the Passagassawakeag River.
The almost 1-mile Belfast Harbor Walk starts at Belfast Park — a gathering place for special events, picnics, and low-tide walks. The cement path leads northwest along the wharf, by shops and restaurants, and through the Front Street Shipyard. It ends at the Armistice Bridge — a footbridge that crosses the river and offers beautiful views of the harbor.
From there, you can continue walking along the about 2-mile Belfast Rail Trail. The crushed-stone path leads to City Point, providing excellent views of the river along the way. During winter, it's an ideal trail for cross-country skiing and snowshoeing.
If you want an indoor activity while you're in Belfast, consider taking a class at the Belfast Curling Club. You might find that this Olympic sport is more fun than you thought!
Stockton Springs & Prospect | Fort Knox & Penobscot Narrows Bridge
After visiting Belfast, you'll come to Stockton Springs and Prospect before crossing the Penobscot River to Verona Island. Just before you cross, you can stop at the Fort Knox State Historic Site — one of the best-preserved examples of a mid-19th-century military fortification. It's the biggest fort in Maine at 146 feet by 252 feet and was built between 1844 and 1869.
Following your fort tour, don't pass up the opportunity to ride to the top of the Penobscot Narrows Bridge & Observatory. This 2,100-foot cable-stayed bridge has a 42-story public observatory — the tallest of its kind in the world. You'll get a 360-degree view of the fort below, Penobscot Bay, and beyond.
Detour to Deer Isle & Stonington
As you head westward on Route 1, we recommend detouring south of the highway to Deer Isle and Stonington. These island towns will be your first stops in Downeast Maine during this Route 1 road trip, and they're full of activities:
Ellsworth | Telephones, Glass, Collectibles, & Mount Desert Island
Returning to your U.S. 1 drive will bring you to Ellsworth, which has some unique attractions. The Telephone Museum, for example, is dedicated to telling the history of communications technology, showcasing how telephones have evolved.
At the Big Chicken Barn, you can explore three floors of wares from more than 50 vendors. You'll find thousands of antiques, over 150,000 books, and more than 50,000 magazines —all sprawled across 21,600 square feet.
If you want to get crafty, head to Atlantic Art Glass — an open studio where you can create your own glass artwork. You don't even need experience because a professional instructor will teach you what to do.
Detour to Mount Desert Island
Before you get going on Route 1 again, take a detour south to Mount Desert Island for outdoor adventures galore.
On the west side of the island, you can find spectacular views of Bass Harbor Head Light Station at the entrance of Bass Harbor in the Town of Tremont. And, Seal Cove Auto Museum has a collection of cars that were made between 1895 and 1917 — it's close to the Seal Cove Picnic Area.
At about the middle of Mount Desert Island, you can learn about the island at the Mount Desert Island Historical Society Museum. In Acadia National Park, you can drive the scenic Park Loop Road, hike Cadillac Mountain, listen to the waves at Thunder Hole, and take in the view at Otter Point Overlook.
In Bar Harbor on the east side of the island, you can tour the Abbe Museum to learn about the natives who once lived here and the Dorr Museum of Natural History to learn about Acadia's founder.
Machias | Kayaking, Blueberries, Wine, Shops, & Lubec and Eastport
About a 1-hour drive east, Machias is considered one of the most charming towns in Downeast Maine and a true hidden gem. Because of its location, it offers a variety of activities and attractions.
You can kayak the nearly 6-mile Orange River Water Trail, during which you could see a range of wildlife — beavers, birds, deer, and trout. Since the water is calm, you'll have the chance to enjoy the serenity and natural beauty.
For some shopping, stop by The French Cellar for fresh cheese, craft beer, and hundreds of wines. And, check out the Crows Nest Shops — a shopping center with baked goods, local arts and crafts, and gifts and souvenirs.
TIP: If you visit in August, you can attend the Machias Wild Blueberry Festival — a community celebration of Maine's wild blueberries. In addition to blueberry-themed food and entertainment, more than 200 craft merchants and artisans set up shop.
Detour to Lubec & Eastport
Route 1 doesn't quite reach the easternmost point of Maine, so if you want to see that, take a detour to Lubec and Eastport. While Lubec is the easternmost town in the state, Eastport is the easternmost city.
Both places are perfect for booking whale-watching tours. Also, you'll find several hiking opportunities in Lubec — Quoddy Head State Park, Huckins Beach & Trail, Klondike Mountain, and Boot Head Trail.
In Eastport, you can follow a historic walking tour and explore Shackford Head State Park, as well as witness the Western Hemisphere's biggest tidal whirlpool — the Old Sow Whirlpool.
Calais | History, Culture, & Nature
The first railroad town in Maine, Calais ("CAL-iss") is one of the cities located next to the Canadian border. It's full of history and culture.
The Saint Croix Island International Historic Site is a commemoration of where the first French colonists attempted to settle the territory in 1604. You can witness the extraordinary tides here, as well as the area's birds, frogs, and seals.
Plus, the St. Croix Historical Society celebrates the history of the city and the St. Croix Valley. It maintains the Whitlock's Mill Lighthouse and the Dr. Job Holmes Cottage & Museum.
And, the Calais Waterfront Walkway is a 1.5-mile path along the St. Croix River — a historic river with outstanding vistas of Canada on the opposite shore.
Houlton | Movies, Shops, & Trails
Farther north, Houlton is where U.S. 1 intersects with the northernmost end of I-95. It's also the first stop in Aroostook County for this road trip itinerary. The Meduxnekeag River flows through the heart of the town, offering a pretty scene at Houlton Riverfront Park — where Gateway Crossing Bridge crosses the river.
Market Square is the downtown hub, and it spans more than just one street. You can visit monuments, go shopping, and dine 'til your heart's content in this historic district. You can even watch a film at Temple Theater, which has been open since 1919.
If you really want to get out in nature, though, hike the Southern Bangor & Aroostook Trail. It's 40 miles long and connects Houlton to Presque Isle (our next stop). The trail is also open for biking, ATV riding, and snowmobiling.
Presque Isle & Caribou | Solar System, Museums, & Parks
Presque Isle and Caribou are the two largest cities in Aroostook County, and each has its fair share of historic attractions and recreational activities.
In Presque Isle, you can see the beginning of the Maine Solar System — an incredible 3D scale model that spans nearly 100 miles along Route 1. It's the second largest model of its kind in the world. Presque Isle is home to the sun, Mercury, Venus, Earth, Mars, Jupiter, and the dwarf planet Ceres.
Commemorating the personnel who served at the Presque Isle Army Airfield and Air Force Base, the Presque Isle Air Museum has a collection of artifacts, photographs, uniforms, and other memorabilia. Plus, Aroostook State Park has nearly 800 acres of land with well-maintained trails for hiking, snowshoeing, and cross-country skiing.
In Caribou, you can learn the legends of the city at the Caribou Historical Center & Whittier Museum, featuring the former potato farmer who eventually went to California and developed Beverly Hills. For outdoor activities, explore the Caribou Country Club Trails and the ski paths at the Caribou High School Ski Center.
Van Buren | Acadian Village & Multi-Use Trail
Next, this U.S. Route 1 Maine road trip takes you north to Van Buren on the Canadian border. The biggest reason to stop here is to visit Acadian Village — a collection of 17 relocated and recreated buildings on the St. John River that preserves the lives of Acadians who were banished from Canada and sought refuge here in the early 19th century.
While you're in Van Buren, you can hike, bike, ski, snowshoe, and ride a horse or ATV on the Bangor & Aroostook Trail. This remote, 61-mile path connects Van Buren to Stockholm, Caribou, Washburn, and Mapleton, taking you through deep woods, fields, and along several streams.
Madawaska | Acadian Culture, Long Distance Motorcycling, & Drive-In Movies
The northernmost town that you'll come to on U.S. 1 is Madawaska. Like much of northern Aroostook County, this Canadian border town has Acadian roots and is proud of this culture.
At the Acadian Landing & Tante Blanche Museum, you can see the large cross erected where the first Acadians settled on the St. John River. The museum includes historic artifacts and buildings too.
For entertainment, catch a film at the Skylite Drive-In, which celebrated its 50-year anniversary in 2023. You get amazing views while waiting for the sunset and the film to start. The snack bar has all the movie treats that you need, including popcorn, fried dough with powdered sugar, and fried clams.
If you're a motorcycle enthusiast, you'll love Madawaska Four Corners Park. This long-distance motorcycle park has been going since 2008, and it's one of four in the country. You can complete the Titanium Butt Challenge by riding all of the Maine Four Corners Experience Tours.
TIP: To celebrate Acadian culture, plan your visit for August to attend the Madawaska Acadian Festival. There's plenty of great food, music, and dancing to experience.
Fort Kent | Walking, History, Skiing, & Sled Dogs
Finally, reaching Fort Kent brings you to the end of this Route 1 Maine road trip itinerary.
This is where you can walk America's first mile at the historical marker for the beginning of U.S. Route 1, which has been standing since 1926. And, close to the river is a civic monument dedicated to the spot. Additionally, you can explore the 4 miles of the Fort Kent Riverside Trail System, which runs along the St. John River, playgrounds, parks, murals, and more.
To learn about the Bloodless War, head to the Fort Kent Blockhouse during the summer. The fort is perched on a piece of land but was never actually used for battle. More history awaits at the Fort Kent Historical Society, which maintains several buildings, including an original Acadian log house from the 1830s.
During winter, you can do some Alpine skiing, snowshoeing, and snowboarding at Lonesome Pine Trails. Or, plan your visit for the annual Can-Am Crown International Sled Dog Races to see the beginning of the 250-mile race through Northern Maine from Fort Kent's Main Street.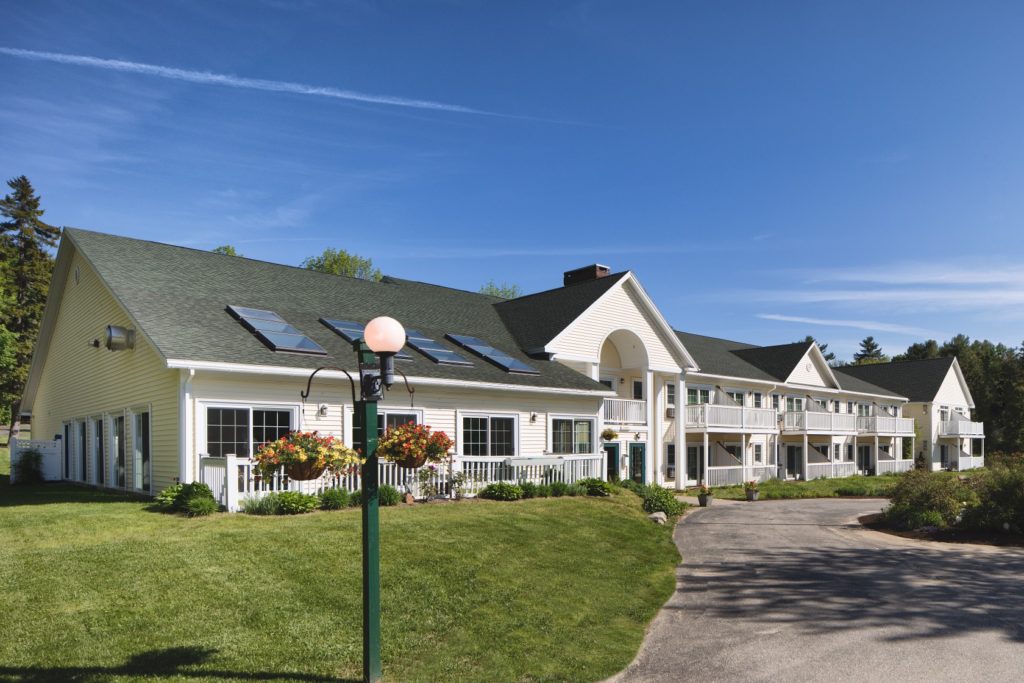 Convenient Lodging for a Route 1 Maine Road Trip
When you're planning a Maine road trip on Route 1, you'll need convenient accommodations to get plenty of rest. The Country Inn at Camden Rockport has been a destination for couples and families visiting Mid-Coast Maine for decades.
We have 36 guest rooms and suites and 11 spacious cottages, some of which include amenities for pets. When you stay with us, you also get a country-style breakfast every morning and access to a hot tub and indoor heated pool.
You can book a room at The Country Inn all year round. If you're traveling between November and April, consider booking a room at Glen Cove Inn & Suites — our Mid-Coast Maine sister hotel in Rockport.