There are many Maine state parks scattered throughout the state of Maine, including over a dozen in the MidCoast Maine region. One of the most popular state parks in Maine is Camden Hills State Park, located near Camden Maine.
Whether you live in the area or are just visiting, spending a day at Camden Hills State Park is one of the best things to do in Camden Maine. It features an intricate network of trails, an abundance of wildlife, and panoramic views that are great for taking photos.
Here's everything that you need to know about Camden Hills State Park…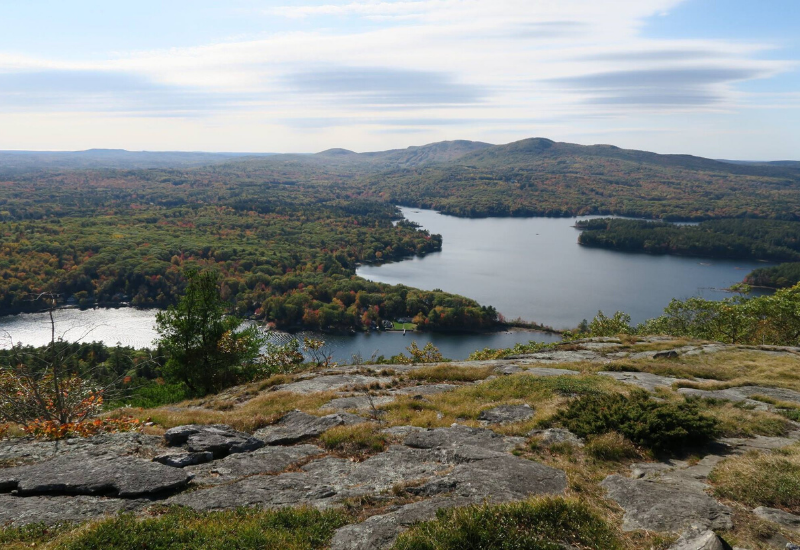 An Overview of Camden Hills State Park
Camden Hills State Park is located just 2 miles north of the town of Camden Maine, but most of it extends beyond the town line into Lincolnville. Developed in the 1930s, it's the fifth-largest state park in the country with 5,710 acres.
The Maine Department of Agriculture, Conservation, and Forestry has managed the park since 1947. It used funds from the Land for Maine's Future program to acquire the property.
The large picnic area, camping grounds, and wealth of nature have earned the park favorable reviews on TripAdvisor. As of 2020, visitors have rated it 4.5 stars. Also, it received the Certificate of Excellence from TripAdvisor in 2014.
Camden Hills State Park Hours and Fees
No matter when you're looking for things to do in MidCoast Maine, you can visit Camden Hills State Park. It's open every day from 9 a.m. to sunset unless the weather is poor. After a major snowfall, for example, it's recommended that you call ahead.
Staff booths and self-service stations collect entry fees all year. The cost is $4 for resident adults, $2 for nonresident seniors, and $6 for nonresident adults. Resident seniors and children younger than 5 are admitted for free. There's a $1 fee for children ages 5 through 11.
Only some of the self-service stations and staff booths accept credit card payments. All of them accept cash, though, so it's best to take cash with you.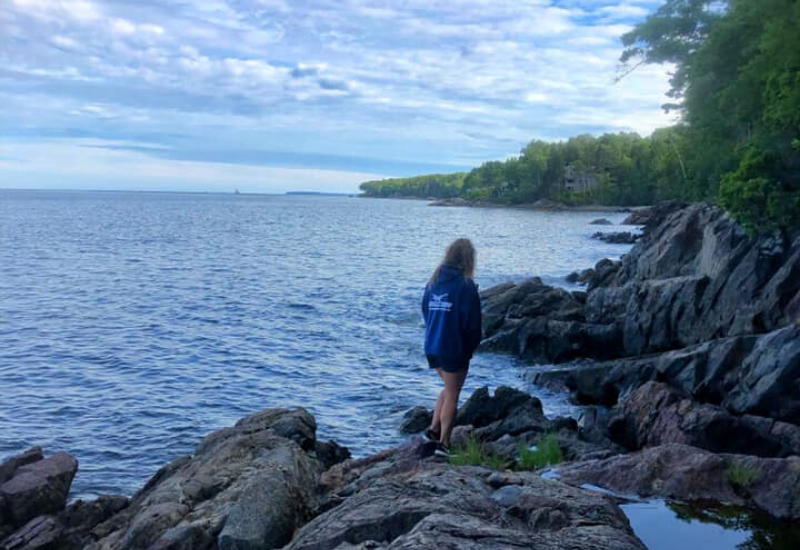 7 Mountain Peaks in Camden Hills State Park
Since it stretches across such a large area, Camden Hills State Park is home to several mountain peaks. Mount Battie and Mount Megunticook are the two most notable.
Mount Battie
Sitting nearest to the coastline, Mount Battie offers one of the best views of the town, harbor, and Penobscot Bay with its many islands. From about 800 feet above sea level, you can see other mountains in the region too. This panoramic view was the inspiration behind "Renascence," a poem by Edna St. Vincent Millay.
Mount Megunticook
This mountain has the highest peak in the park at 1,385 feet, so it has the best views of the water and surrounding landscapes. Its name is a Penobscot term that refers to the swelling ocean. Reaching the summit is very rewarding and perfect for taking photos.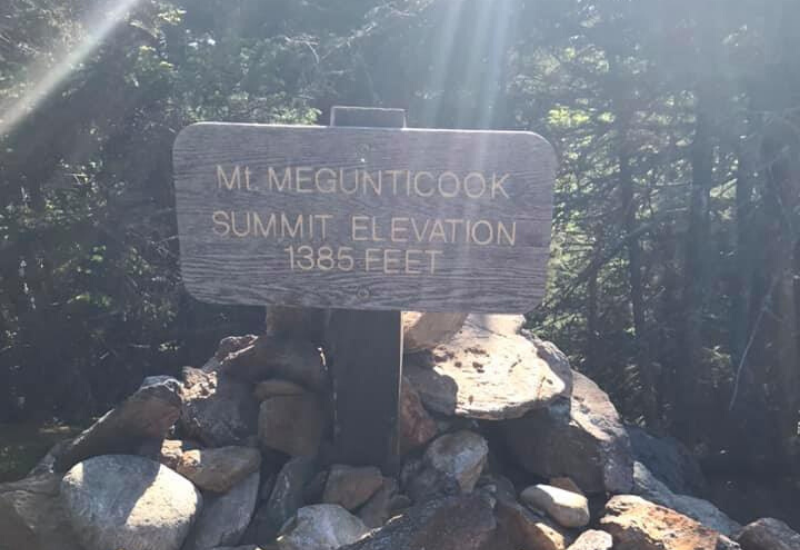 Other Mountain Peaks
Another notable peak in the state park is Bald Rock Mountain, which rises about 1,200 feet above sea level. It's one of the most popular summits and has outcroppings with breathtaking views.
The other peaks in the park include Cameron Mountain, Garey Mountain, Derry Mountain, and Frohock Mountain.
Best Hiking Trails at Camden Hills State Park
Hiking is one of the most common things to do for Camden Hills State Park visitors. In fact, it's allowed on all 20 trails, which span 30 miles. Since the difficulty changes with the varied terrain, it's important to check the park map before you start.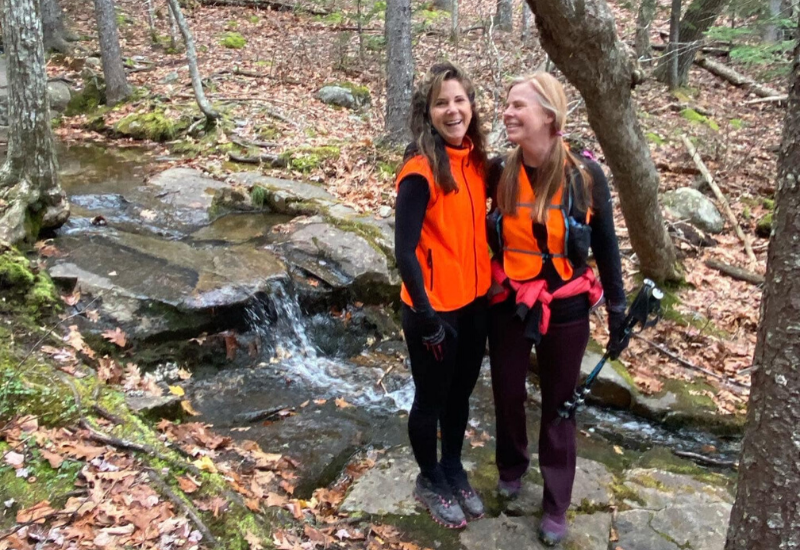 Let's take a look at five of the best trails…
Mount Battie Trail
Although it's only 1/2 mile long, this moderate trail leads you up the south-facing side of Mount Battie to the summit. Keep in mind that a few areas are steep. Along with hiking, it's open to biking, horseback riding, cross-country skiing and snowshoeing.
Megunticook Trail
You want to take this moderate, 1-mile trail to reach the summit of Mount Megunticook. Although short, it can take about one hour to traverse the distance because some of the upper sections are moderately steep. It connects to the 3/10-mile, easy Adams Lookout Trail, which then connects to the 1 1/2-miles, moderate Tablelands Trail.
The Megunticook Trail is also a Natural Heritage Hike, which is a partnership project between the Maine Natural Areas Program and Maine Trail Finder. It offers narratives of the cultural, ecological, and geological elements of Maine's popular hiking trails.
Maiden Cliff Trail
Also a Natural Heritage Hike, this 1-mile, moderate trail leads you through nearly 200 years of history. In fact, it ends at a monument to a 12-year-old girl who fell to her death in 1864, which is where its name came from. The ascent towers over Megunticook Lake, rising gradually for the first half. The second half gets steeper. It connects to the 4/5-mile, moderate Scenic Trail.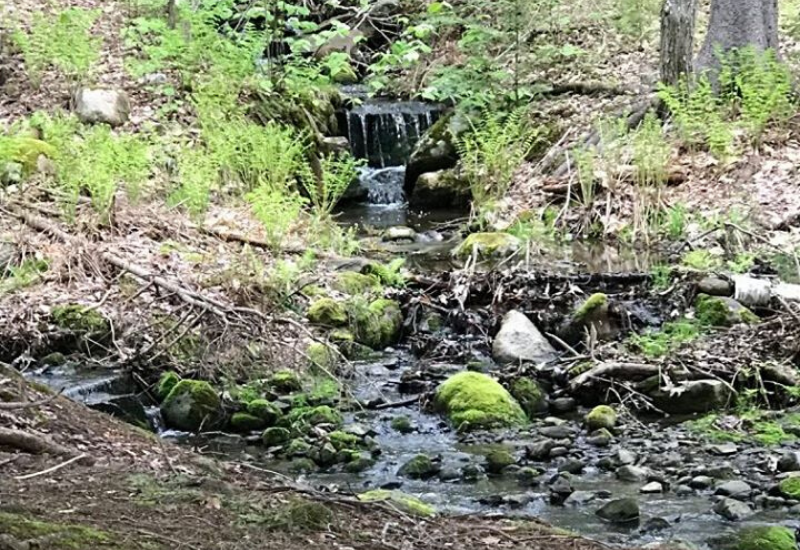 Ski Shelter & Multiuse Trail
At 5 miles long, this moderate trail is the longest in Camden Hills State Park. It's well-graded and graveled to accommodate all types of users, including bikers, horseback riders, and cross-country skiers. On this trail, you'll pass bogs and traverse a mixed forest. Midway, you'll come across a replica ski lodge.
Nature Trail
For an easier hike, this trail is only 1 1/5 miles long and connects to the camping area. It offers a pleasant journey through the northeast-facing, forested slope of Mount Battie. There's also parking nearby.
Although there are numerous hiking opportunities at Camden Hills State Park, many others are available in the area. Check out these hiking trails in Camden as well.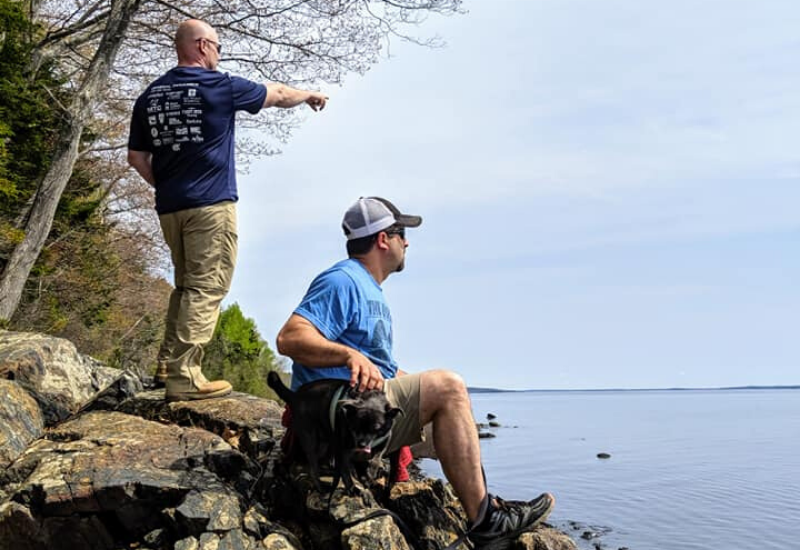 Other Park Activities and Amenities
As mentioned, there are a variety of things to do at Camden Hills State Park. In addition to those, there are opportunities for rock climbing, hunting, and walking paths and roads. People flock to the park to watch the wildlife too, especially the birds.
During the fall, driving up Mount Battie Auto Road to the summit is popular among those viewing the changing leaves. Completed in 1965, there's a parking area at the end, and you can walk the rest of the way to the peak. In poor weather, though, the road is closed.
Surprisingly, wireless internet access is available throughout the state park. There are also restrooms and water stations near the Route 1 entrance.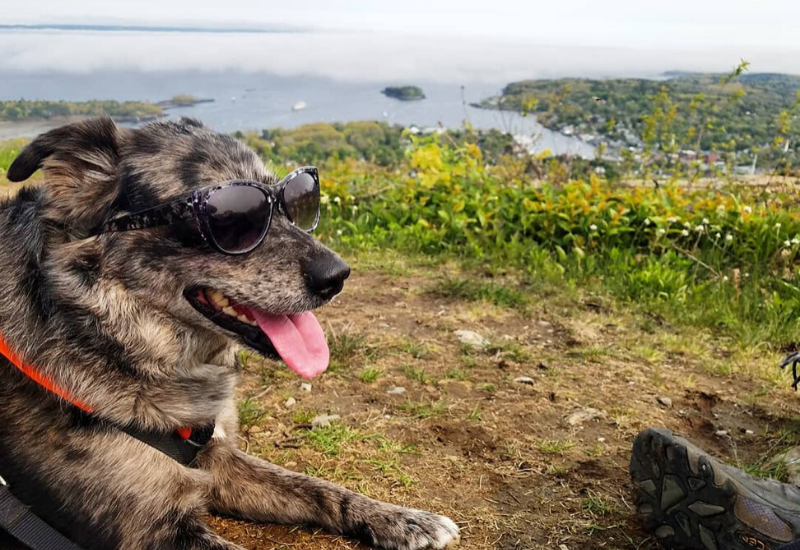 Best Hotel With Convenient Access to Camden Hills State Park
While you explore Camden Hills State Park, you need a comfortable place to stay nearby.
The Country Inn at Camden Rockport is a quintessential bed-and-breakfast, and we're dedicated to helping you get the most out of your MidCoast Maine experience. In fact, we offer specials and packages throughout the year.
When you aren't exploring Maine state parks during your stay, you can experience the many guided and self-guided tours in Camden.