If you're looking for something fun to do this summer in Midcoast Maine, head to Penobscot Bay. This bay is the gateway to so many possibilities, whether you want to visit a seaside town, go fishing, or take in the beauty of one of the many islands in the area.
Here are some of the best things to do on Penobscot Bay this summer…
Request our full vacation guide to Mid-Coast Maine. All the amazing things to do in Mid-Coast Maine in one free guide.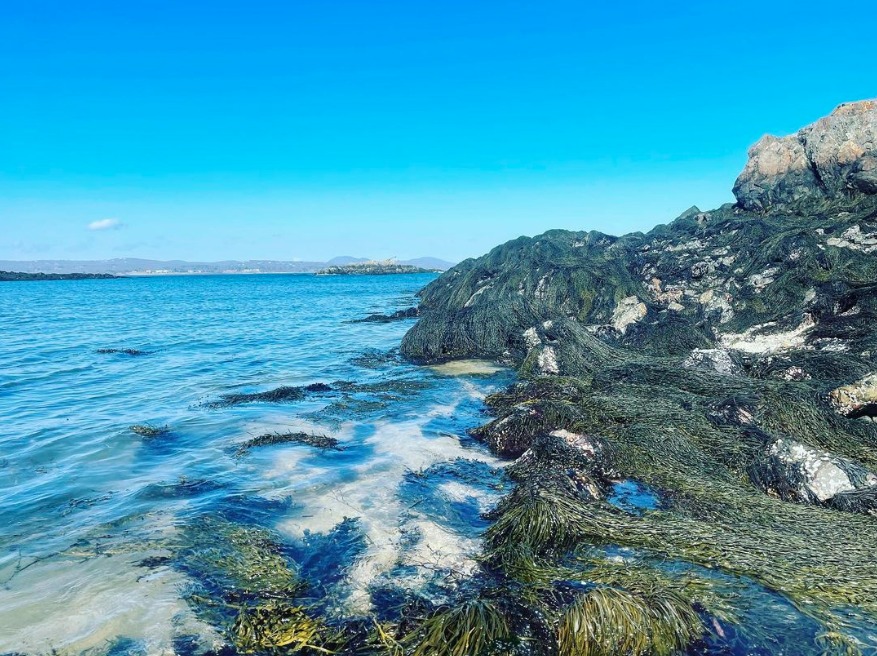 Go Sailing in Penobscot Bay
Penobscot Bay has a long history of sailing that is still very alive and well. Visitors to towns like Rockland, Rockport, and Camden all summer long can watch majestic tall ships come through the harbors. Some of these boaters live in the area, but many pass through the harbors for parades and festivals.
What's more, these schooners offer chartered cruises around Penobscot Bay. Even during the busiest times of the year, visitors can get access to great cruises and really see the beauty of Maine's waterfront.
You don't have to own a boat to take in the majesty of Penobscot Bay, and even if you're in the harbor, you'll likely see schooners, lobster boats, pleasure craft, and other kinds of boats. If you really want to take advantage of being on the coast, book a sailing trip or a powerboat day trip and enjoy the spectacular views of the ocean.
Take A Lobster Tour
Currently, the largest working industries on Penobscot Bay are lobstering and commercial fishing. In fact, Rockland is known as the "Lobster Capital of the World," since the majority of Maine lobsters are caught along this part of the coast.
From Memorial Day until mid-October, visitors to Camden can hope aboard the Schooner Olad, a historic classic yacht, that offers two-hour tours out of Camden. During the tours, which accommodate about two dozen passengers, visitors can see beautiful views, hidden mansions, lighthouses, and much more.
During July and August, the Schooner Olad offers a special tour: the Island Lobster Tour. This tour takes visitors out for a half-day trip around Penobscot Bay and through Islesboro, an archipelago in the area. The trip makes a stop at Warren Island for an unforgettable experience.
Once there, the crew prepares a traditional lobster bake of mussels in white wine sauce, corn on the cob, lobster in drawn butter, and even s'mores while visitors explore the island. This tour is only offered on certain days, so if you're interested, sign up immediately. If you want an authentic taste of Maine, this is one tour you don't want to miss.
If you're not able to take a lobster tour, Camden, Rockport, Rockland, and other Midcoast towns are places where you can see lobstermen bringing in their fresh catches. Believe it or not, you can actually buy lobster fresh off a lobster boat too.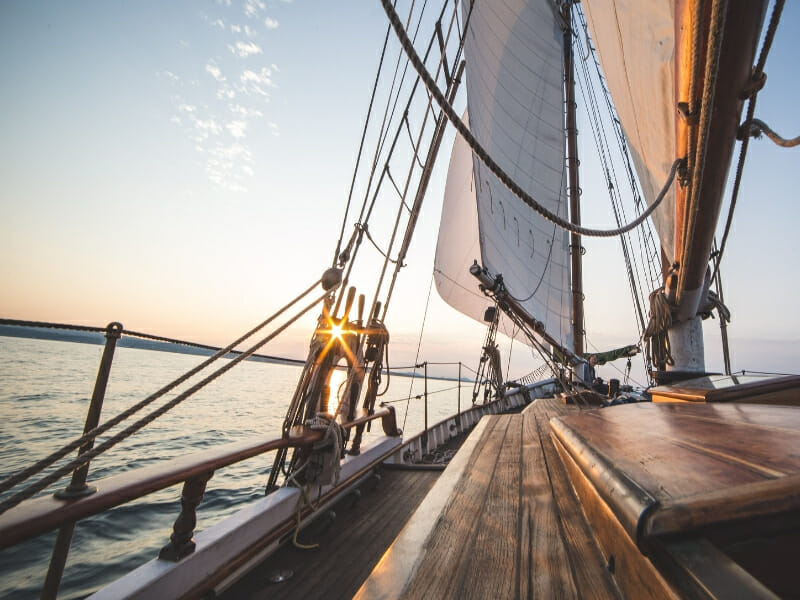 Sip a Local Beer
If you make a trip to Rockland, be sure to stop at the Rock Harbor Brewing Co. Locals know it's the place to go if you want the perfect brew on a beautiful summer day. Visitors can grab a flight of beers or try a pint or two. Rock Harbor even offers tours of its brewery.
Be sure to check out the taproom where you can try their line of delicious IPAs, a hard cider, or a stout. Once you've selected your beer, check out the brewpub menu, which includes burgers and fish tacos. There's nothing like a perfect meal paired with a perfect beer, so treat yourself to the best of both worlds.
Watch the Puffins
There's never a bad time to sit, enjoy the good weather, and enjoy nature. One of the best summertime activities in Rockland is to watch as the local population of puffins prepares for winter migration. Puffins have long been adored by Mainers for their colorful beaks and cute waddles. More than 100 years ago, the bird was almost extinct off the coast of Maine.
But the species has bounced back thanks to restoration and preservation issues. One of the most thriving colonies is located on Eastern Island Rock and it's very active in June, July, and August. Starting in June, visitors can take a tour on cruise lines from Port Clyde — about 20 miles south of Rockland — to see the puffins in action.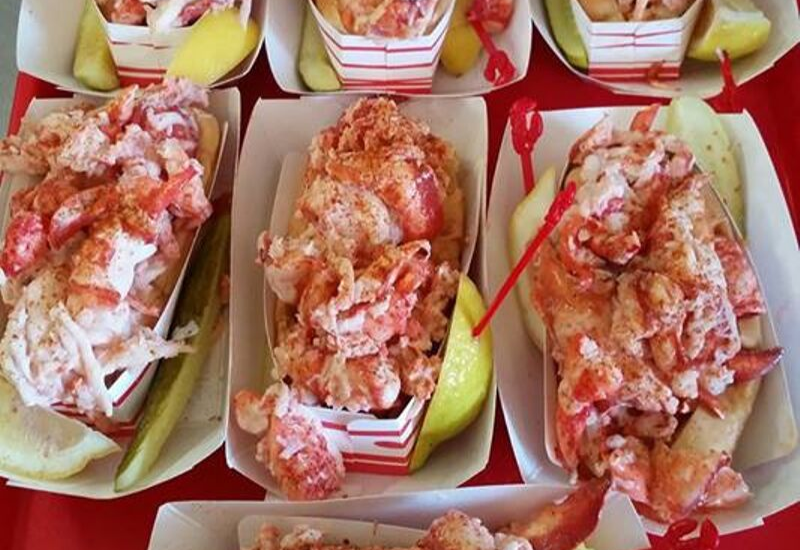 Check Out a Festival
There's plenty to see and do around Penobscot Bay, especially in the summer. If you're looking for a festival, there are plenty of Mid-Coast Maine festivals around Penobscot Bay:
See Maine Lighthouses Along the Coast
There's no doubt that Maine is famous for its lighthouses and many of them are located around Penobscot Bay.
Dyce's Head in Castine, Maine, about an hour from Camden, was built in 1828 and used until 1935. It is a sight to see for visitors to Castine. Dyce's Head is part of the United States Lighthouse tour and is a short stroll from the center of town.
Pumpkin Island Lighthouse in Little Deer Isle, about 90 minutes from Camden, is located on a small island. It was built in 1854 and was used until 1933 and was one of the first in Maine to use a Fresnel lens.
Owls Head Lighthouse is on the south side of Rockland Harbor. It's the perfect spot to enjoy a view of the surrounding islands and Isleboro, Camden and North Haven can be seen from there. It's only 26 feet tall, but it offers a breathtaking view.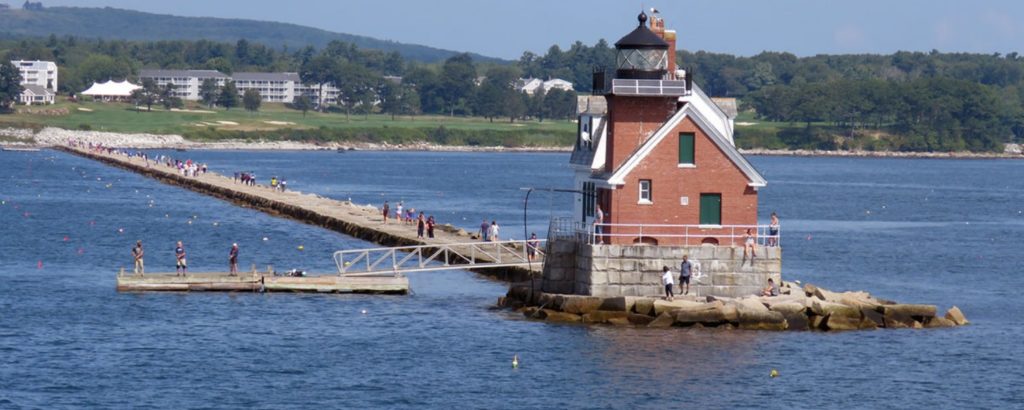 Stay & Play in Penobscot Bay
Penobscot Bay is really a beauty to behold from any one of the coastal towns in south-central Maine and is the perfect family vacation destination.
Whether you're taking in the view from the top of a lighthouse, enjoying the view of the bay on a sailboat, or soaking up the atmosphere by the bay at a summer festival, the only limit to the fun you'll have along Penobscot Bay is your imagination.
Stay in our conveniently-located, family-friendly hotel in Camden/Rockport, or book a room at our seasonal, roadside inn in Rockland. We'll have a hot breakfast waiting for you each morning and a comfortable place to relax each evening!
Request our full vacation guide to Mid-Coast Maine. All the amazing things to do in Mid-Coast Maine in one free guide.