In Maine's Mid Coast, Camden is touted as one of the prettiest spots in the state. It's one of two places on the Atlantic coast where the mountains and sea meet. In fact, the town's Mount Megunticook means "big mountain harbor" in Native American tongue. Along with its mountains and harbor, Camden's rivers and lakes have always made it a popular tourist area. In addition, there are many animal attractions and pet-friendly things to do in Camden, Maine.
Best Dog-Friendly Parks and Beaches
There are several dog parks, public parks, and beaches in Camden and the surrounding area. Before you go, though, it's important to understand the laws about taking your pet to these spots. You must keep your dog under voice control or on a leash, and you're responsible for your dog's behavior. Also, you must pick up after your pet. While waste bags may be available at dog parks, you'll need to bring your own at public parks and beaches.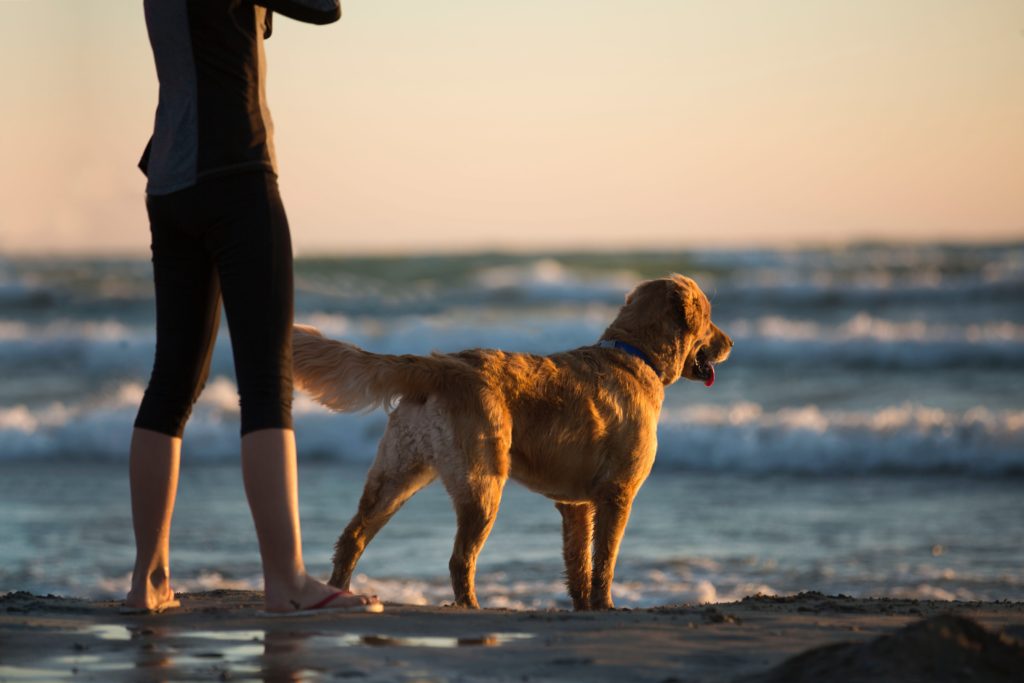 Camden Amphitheatre and Harbor Park
The Camden amphitheater and Harbor Park are on properties adjacent to and across from the Camden Public Library. The library and town use the amphitheater and park for charitable events, concerts, private parties, and craft fairs. The park is 2 acres of open space for you and your dog to explore.
Request our full vacation guide to Mid-Coast Maine. All the amazing things to do in Mid-Coast Maine in one free guide.
Get the Vacation Guide
Shirt Tail Point Park
Although small, Shirt Tail Point Park is a great place to go freshwater swimming. Located on Megunticook Lake, it's tucked away in a nook with a grassy area. Much of the water is sandy and shallow, so you and your pooch can play safely.
Camden Hills State Park
If you're looking for a bit of adventure, you can explore the rocky shoreline at Camden Hills State Park. It sits on Mount Battie and features 30 miles of hiking trails. You must keep your dog on a leash while you journey the walking paths. Mount Megunticook is the highest peak in the hills, and a moderate trail leads to the top. Afterward, you can take a break at the picnic area in the park.
On Camden Harbor, Laite Memorial Beach is a great place for swimming too. Along with being a friendly place for dogs to play, there are a few picnic tables, outdoor grills, a grassy knoll, public restrooms and a playground for kids. You even get a beautiful view of the harbor, Penobscot Bay, Mount Battie, and Camden Hills.
Best Pet-Friendly Things to Do in Camden, Maine
Parks and beaches aren't the only things that Camden has in store for visitors with pets. Some of the boating tours allow dogs on board, which opens the door to more opportunities.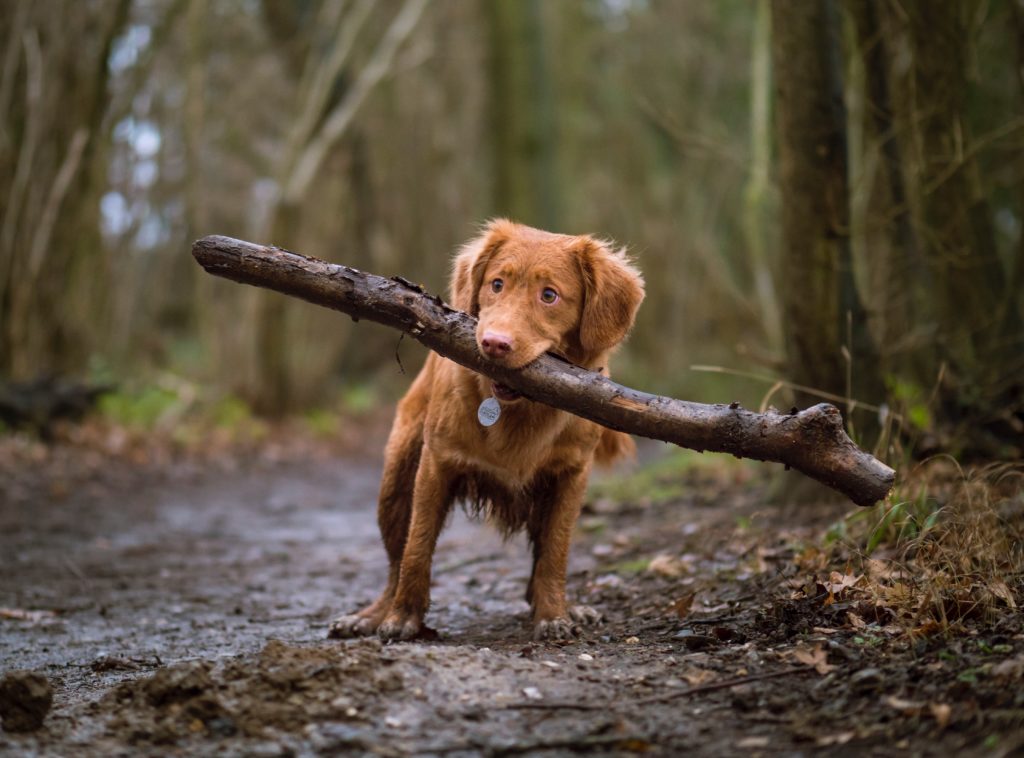 Curtis Island
Curtis Island is an island located off the mainland. It isn't connected and requires a boat to get to it. It's basically a public park for you and your furry friend to investigate. You'll also find Curtis Island Light at the southeastern end of the island. Since it's an active lighthouse for the U.S. Coast Guard, it's not open to the public.
However, you can get photos during your island visit. Also, many harbor cruises pass Curtis Island as a sightseeing point. However, you can get a decent view of the island and lighthouse from Curtis Island Overlook too.
Camden Harbor Cruises
Speaking of harbor cruises, you can take your dog on a tour of the harbor with Camden Harbor Cruises. It takes you on a trip to see Curtis Island Light, seaside mansions and the rocky coast. You may even come across porpoises, harbor seals, osprey, bald eagles, and guillemots, which are similar to puffins. Lobstermen are often at work as well. For the duration of the cruise, you must keep your dog on a leash.
Festivals
In Harbor Park and other public areas, Camden holds many festivals throughout the year. The Harbor Arts & Books Fair is free and features more than 100 craftspeople and artists. The event extends along Atlantic Avenue and is held in the amphitheater and Harbor Park.
The Camden Windjammer Festival celebrates the town's maritime heritage. You get to watch a windjammer fleet arrive in the harbor, a Schooner Talent Show and fireworks at night. There are many other festivities throughout the weekend too.
If you're visiting Camden during the winter holidays, you can check out Christmas by the Sea in Harbor Park and along Atlantic Avenue. It's a December tradition that kicks off the season with a parade, ongoing sales at shops, a tree-lighting ceremony in the park and Santa Claus. Surrounding communities celebrate with fairs, crafts, and activities as well.
Best Restaurants With Outdoor Tables to Eat With Your Dog
When it comes to a vacation with your four-legged family member, you want to choose a restaurant where your pooch is just as welcome as you are!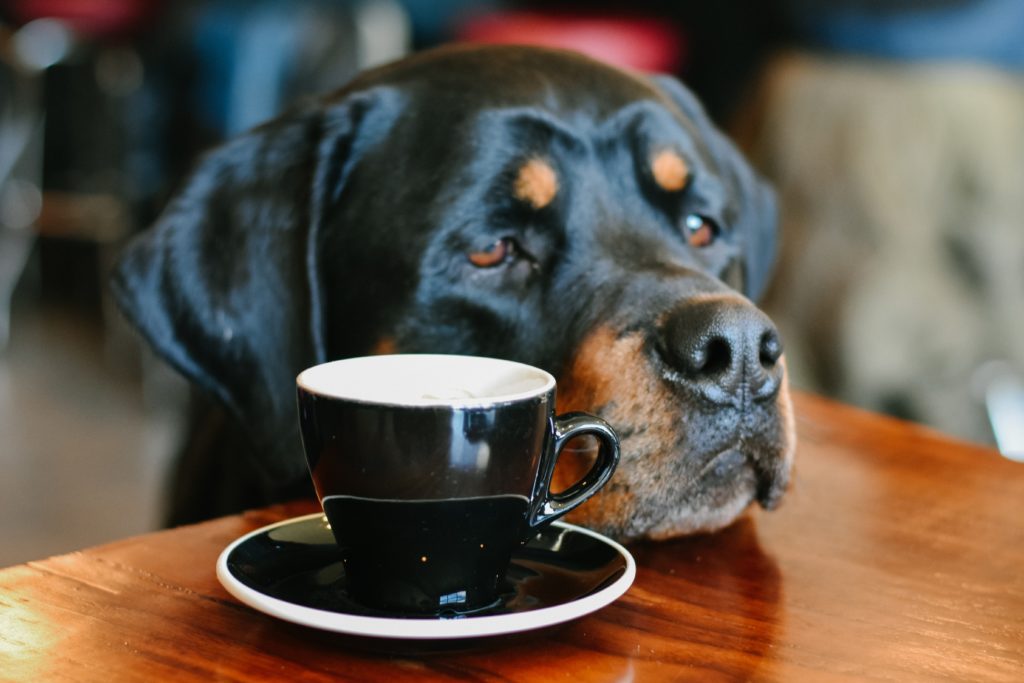 Peter Ott's on the Water
Camden is sprinkled with several pet-friendly eateries. One of the most popular is Peter Ott's on the Water, which serves seafood and other dishes and only uses quality, fresh ingredients. It has patio seating with a view of Camden Harbor.
Fresh & Co
At Fresh & Co., you can order inventive dishes that combine classic New England and Mediterranean flavors. The outdoor tables in front of the restaurant welcome customers with dogs.
Owl & Turtle Bookshop
If you want a quick pick-me-up during the day, check out the Owl & Turtle Bookshop. Its cafe serves locally roasted coffees, teas, Italian sodas, and baked goods. You can enjoy your sweet or savory treats on the outdoor porch with your dog.
Best Camden Shops and Services for Pets
You want to know that your dog will be safe and comfortable while they travel with you. These shops and services for your pet will make your trip more comfortable.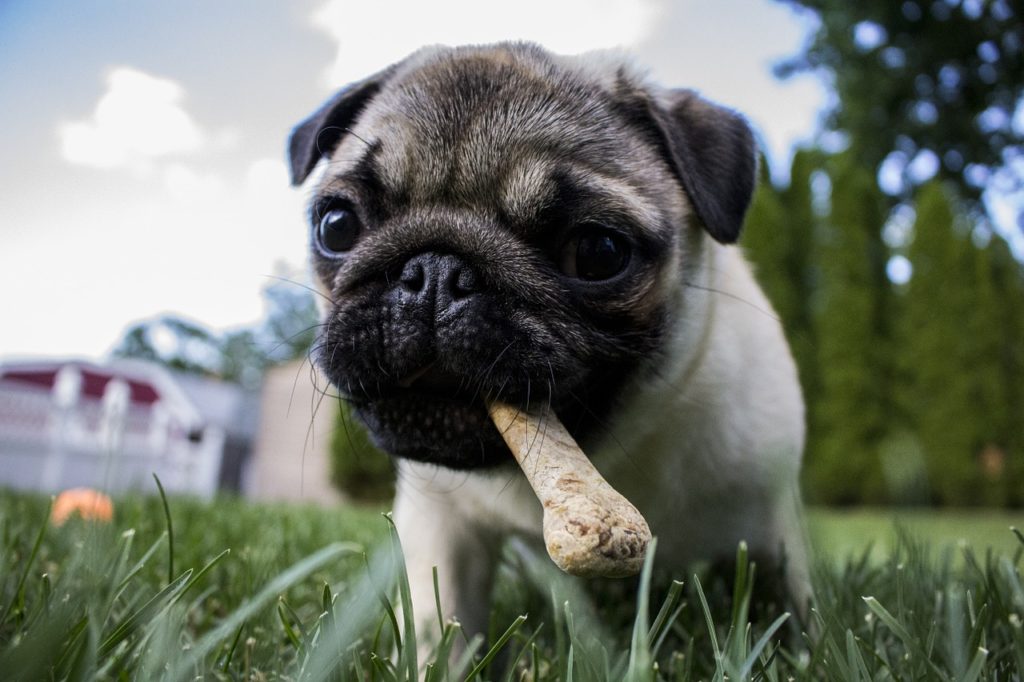 the maine dog
When you're not engaging in the above pet-friendly things to do in Camden Maine, consider stopping to pick up a treat for your dog. Since 2005, the maine dog has been providing quality gifts for humans and dogs alike. For your pet, you can find collars, toys and lobster dog treats.
The Salty Dog
Dogs can be messy no matter how hard you try to keep them clean. Fortunately, The Salty Dog is a pet groomer in Camden. You can call ahead or stop by to get your pet cleaned up.
Camden Hospital for Animals
Also, it's unfortunate that accidents happen, so don't risk not knowing where to take your dog in an emergency. In the neighboring town of Rockport, the Camden Hospital for Animals provides a range of medical services.
Request our full vacation guide to Mid-Coast Maine. All the amazing things to do in Mid-Coast Maine in one free guide.
Get the Vacation Guide
Best Pet-Friendly Hotel in Camden
Many lodgings in Camden and the surrounding area allow pets to stay with their owners. However, The Country Inn offers affordability and great amenities. In our dog-friendly rooms, your pet gets two food bowls, a bed, and a towel. Our sister property has pet-friendly rooms, as well. We even provide all-natural treats for your furry friend. Along with our cozy and comfortable accommodations, you get to enjoy a better-than-continental breakfast in the morning, and refreshments are available in the afternoon.