Rockport, Maine, is a small town that rests on the shore of Penobscot Bay. It's located between the town of Camden and the city of Rockland in the heart of the state's Mid Coast. Because of this coastal location, Rockport has a beautiful harbor filled with pleasure and fishing boats. The town is also home to a prominent art community.
Despite its small size, Rockport boasts plenty of activities and attractions for locals and visitors alike. Consider these best things to do in Rockport Maine the next time you explore the town.
Best Things To Do in Rockport Maine
Do you want to relax, play sports or shop until you drop? You'll find something to enjoy among the range of activities in Rockport Maine.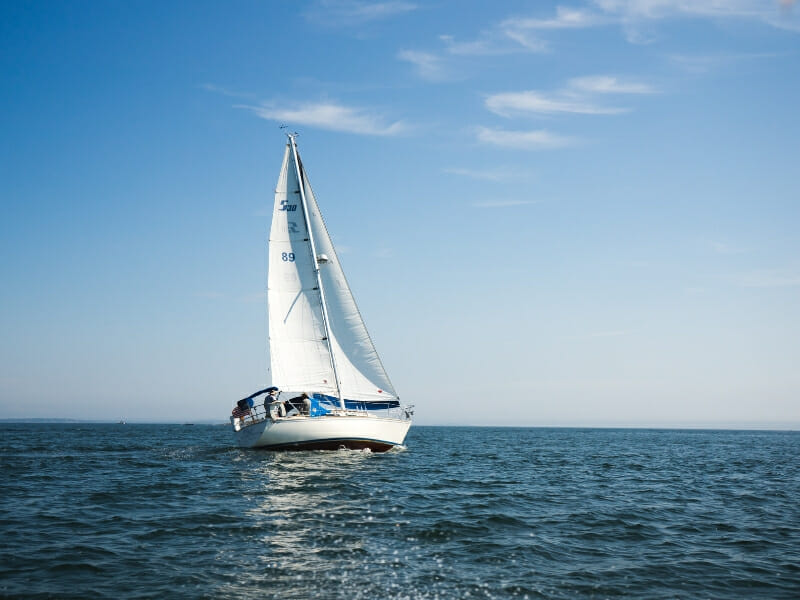 Beaches and Parks
Walker Park is a small harbor, saltwater park that features picnic tables with fire pits and barbecue grills. There's a playground for children and a grassy hillside knoll too. You can access the saltwater and sandy beach when the tide is low. It's a great time and spot to look for seashells.
At Glen Cove Rest Area, you can spend some time at Glen Cove Beach. Along with saltwater swimming at high tide, you can find seashells, sand dollars, snails, crabs and urchins in the mud flats at low tide. There are even picnic areas with barbecues too.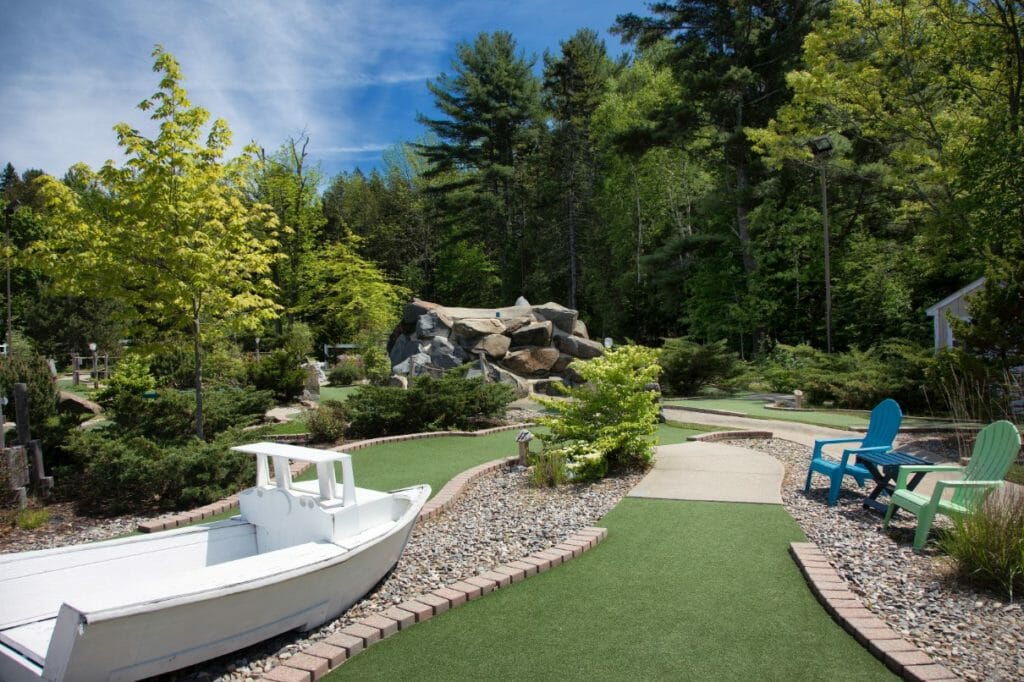 Mini-Golf & Golf Courses
For a friendly round of miniature golf, Golfer's Crossing is a favorite among children and adults. Located on Route 1, right next door to our hotel in Rockport, it's the premier mini-golf course in the Mid Coast. It offers 18 holes with natural waterfalls and landscaping. Mini-golf and ice cream are available day or night.
Scenic and challenging, Goose River Golf Club is one of Mid-coast Maine's hidden gems. Nestled between two of Maine's prettiest towns, Camden and Rockport, Goose River Golf Club offers a wonderful experience for golfers of all ages and abilities.
Request our full vacation guide to Mid-Coast Maine. All the amazing things to do in Mid-Coast Maine in one free guide.
Get the Vacation Guide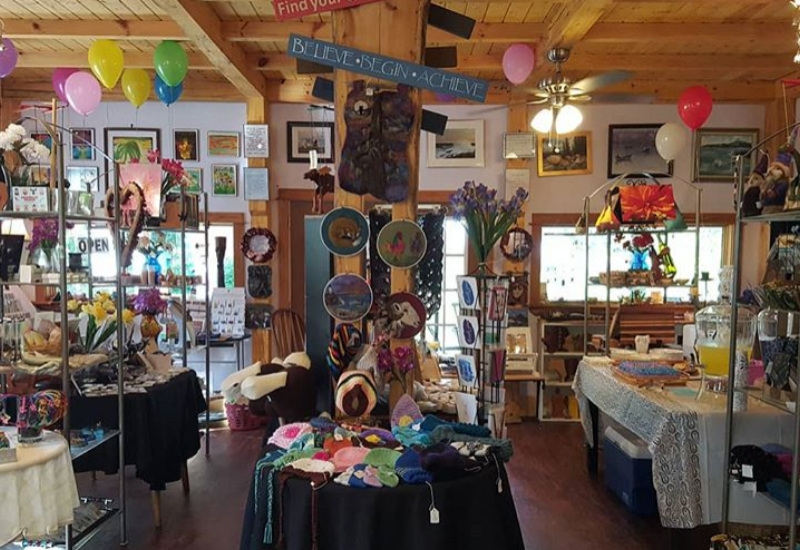 Shopping and Gifts
To take home some of the art that Maine is so well-known for, stop by Bonnie's Place. This shop is home to works by more than 90 artisans and artists to support the Maine community. More craftsmen display their works regularly, so there's always something new.
If you're into antiques, you have to stop by Antique Treasures. It sells a variety of mirrors, furniture, china and silver.
On another note, visiting State of Maine Cheese Company is an activity of its own. Established in 1983, this small business has been creating cheeses through partnerships with Maine dairy farmers. You can buy its fine products and take a tour of the production room where the cheesemaker works.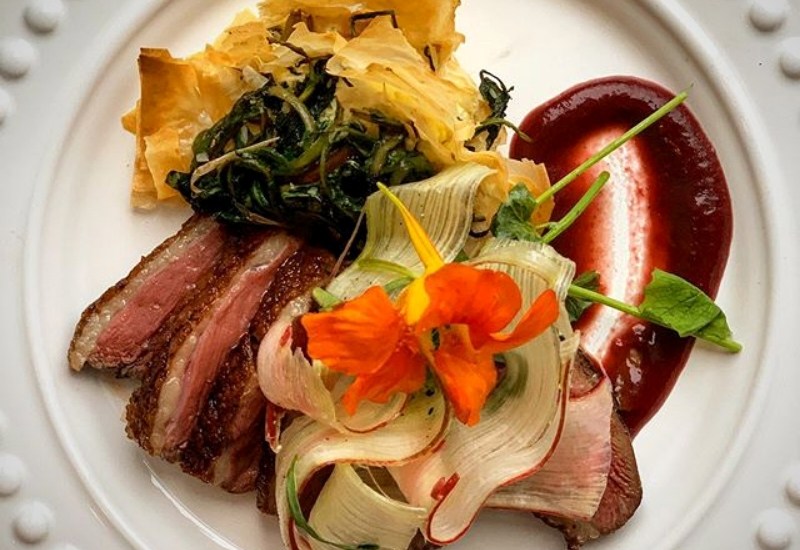 Best Restaurants in Rockport
Along with the activities, eating is one of the best things to do in Rockport Maine. There's no shortage of restaurants, and the cuisine varieties meet the needs of couples and families.
At Nīna June, Maine meets Mediterranea flavor, style and leisure. New York Chef Sara Jenkins always serves fresh ingredients and changes the menu every day. The restaurant has a cheerful interior. However, its sunny deck overlooks Rockport Harbor, which gives you a picturesque view while you have a fresh, tasty meal.
For more locally sourced dishes, check out 18 Central. This oyster bar and grill is open all year, and you can even make reservations up to a month beforehand. Aside from oysters, the restaurant serves a variety of fare, including chicken, steak, burgers, fish and vegetarian dishes. It has a rather large wine selection so that you can find the perfect pairing with your meal as well.
Since 1998, the Flatbread Company has brought organic flatbreads to communities along the East Coast. As a state staple, its Rockport location continues the mission to bring homemade, organic ingredients to the masses. All of its flatbread menu items are baked in a brick oven.
Visit Offshore Restaurant for an even more casual eating experience in Rockport. With a cozy atmosphere and outdoor seating, it serves homestyle meals from burgers to seafood. It really has a little bit for everyone, including the kids.
Don't forget to save some room for dessert at Willow Bake Shoppe, or stop by for a snack during the day. This doughnut shop is a favorite in the local area and makes fresh old-fashioned doughnuts every morning. In 2012, Down East magazine rated its blueberry doughnut one of the top five in Maine. You can also get a round of coffee to go with your sweet treat.
Attractions in Rockport Maine
The variety of attractions in Rockport Maine is just as wide as the restaurants. Whether you want to learn more about your hometown or are visiting from afar, these attractions provide a delightful experience for everyone.
Rockport Harbor
Because of the town's location on Penobscot Bay, Rockport Harbor is one of its biggest attractions. It's home to Rockport Marine Park, which offers day-trip sailing cruises. The 70-foot windjammer Timberwind moors in the harbor and is available for three- and four-day cruises on the bay and Maine coast.
There are also several historical landmarks along the waterfront, including old lime kilns. These have survived since Rockport was part of the lime industry in the 19th century. Beside them are drawings that detail how they worked. You can even see a replica of a locomotive that they used to transport the lime.
In addition, Rockport Marine Park and Harbor are home to the Andre the Seal Statue. The famous seal spent its summers in the harbor and learned tricks in the 1960s from Harry Goodridge, a professional scuba diver and honorary harbormaster. Although the seal spent his winters in New England Aquarium, he swam back to Rockport every year after being released from the aquarium each spring. Goodridge unveiled a statue of the seal in 1978.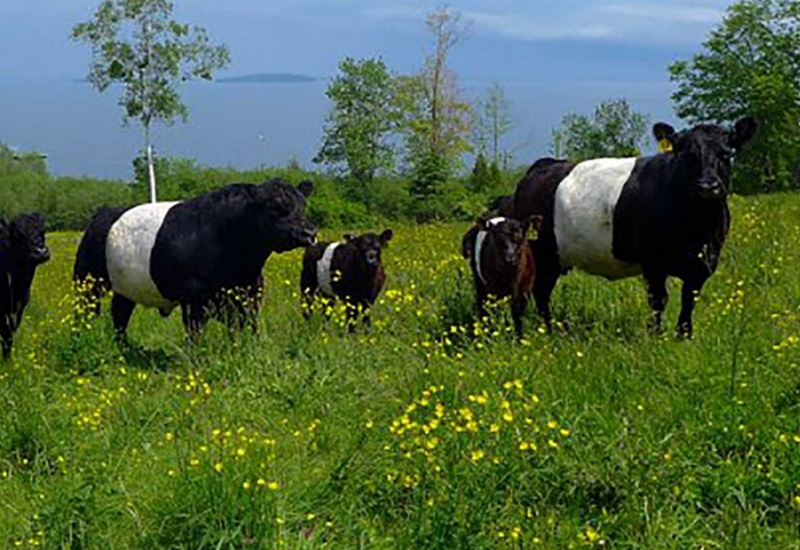 Aldemere Farms
Aldemere Farms is another one of the best things to do in Rockport Maine for kids and adults. It's the home of Belted Galloway cattle, which are famous for looking like Oreo cookies. This 136-acre working farm offers community events during which you can visit with the cows, take agricultural classes and savor locally sourced beef.
Opera House
To experience the musical side of Rockport, visit the historic Opera House. Originally built in 1891, it features 410 seats and hosts annual and periodic recitals, plays, lectures and concerts. Despite its age, the theater has professional stage-lighting and sound systems, a projector and high-speed fiber optic internet access. Even Bay Chamber Concerts, which feature world-renowned artists, are held here.
Film Festival
If you're a movie-lover and in Rockport during September, you won't want to miss the Camden International Film Festival. Run by Points North Institute since 2005, this nonfiction film festival has grown to show the works of dozens of storytellers every year. You can buy passes ahead of time to watch individual films, mingle in the events or gain access to everything.
Request our full vacation guide to Mid-Coast Maine. All the amazing things to do in Mid-Coast Maine in one free guide.
Get the Vacation Guide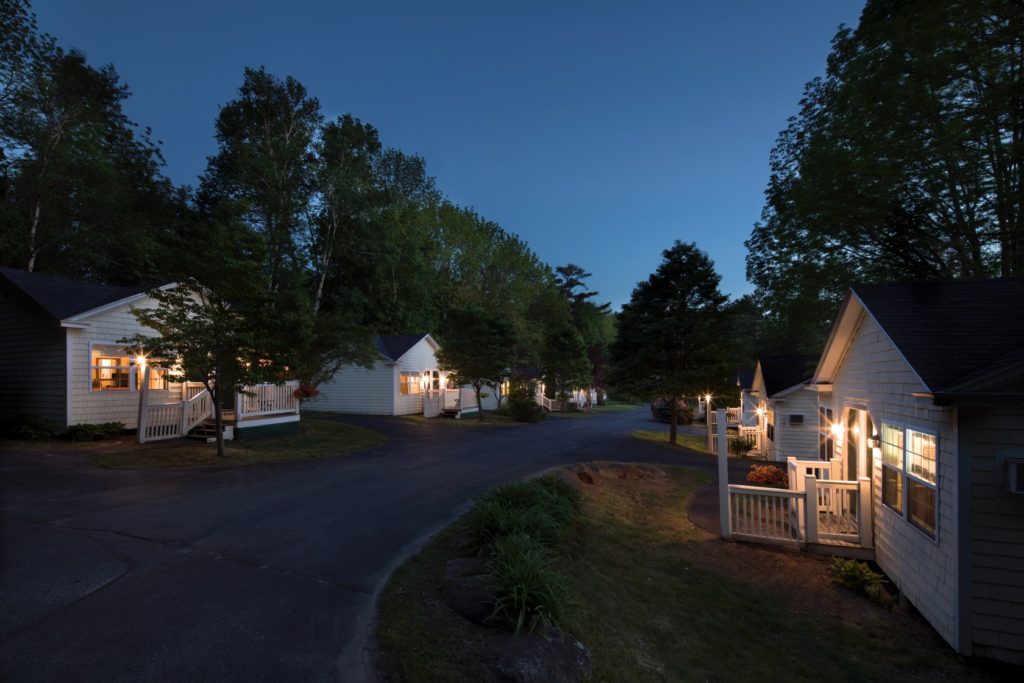 Best Lodging in Rockport Maine
After a long day of enjoying the lovely sites of Rockport, Maine, you need a place to lay your head to rest. The Country Inn is a Rockport bed-and-breakfast with a main house and 11 cottages for couples and families. We offer a better-than-continental breakfast buffet every morning and have several relaxing amenities. Our priority is excellent hospitality, and we invite you to make us your home away from home.
Or perhaps you'd like to stay closer to the ocean? Our sister property, Glen Cove Motel, has a walking trail with ocean views that you won't want to miss!