At the center of MidCoast Maine, Rockland is a city that rests on Penobscot Bay. Renowned for its lobster fishing, the coastal town has a working waterfront and multiuse harbor. However, Rockland is also well-known for its role in the visual arts and creative community. It's an attractive destination if you're interested in rich history too. With such a variety of activities and attractions, here are the best things to do in Rockland Maine for couples and families.
Request our full vacation guide to Mid-Coast Maine. All the amazing things to do in Mid-Coast Maine in one free guide.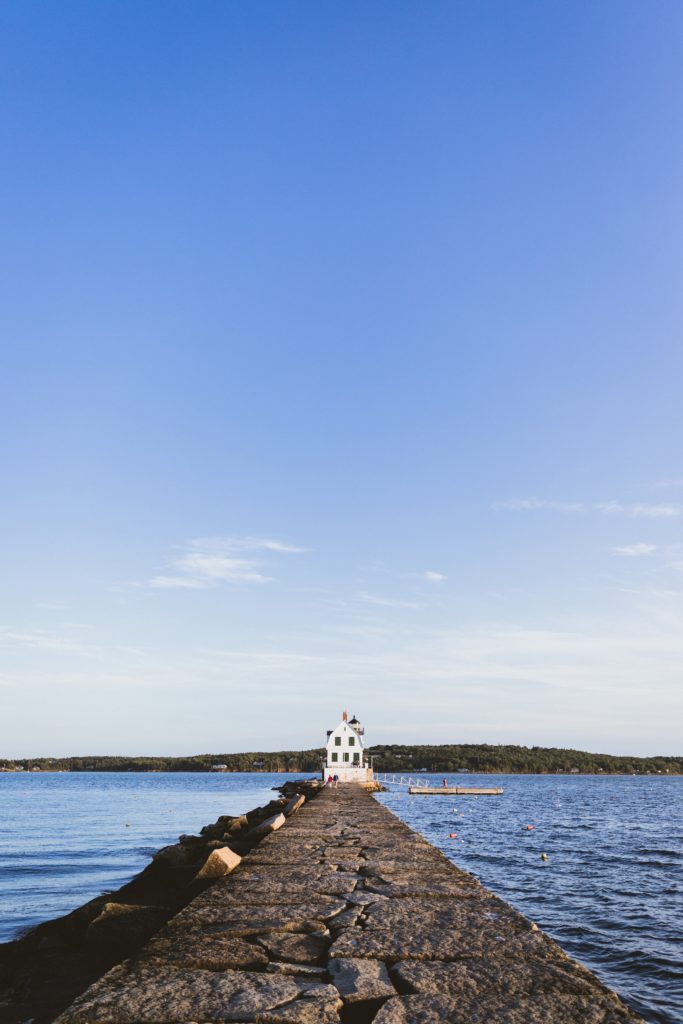 Best Things to Do in Rockland, Maine for Families and Couples
Parks and Lighthouses for Outdoor Activities
When you plan a family trip, knowing the locations of a few parks is helpful, especially if you have children. Fortunately, Rockland is littered with parks, and a couple of them have lighthouses.
Johnson Memorial Park
With a small beach and recreational area, Johnson Memorial Park is located on Chickawaukie Lake. The city oversees the facilities, which include free parking, a public boat launch, and restrooms. Before or after some freshwater swimming, you and your family can enjoy the barbecue grills in the picnic area.
Harbor Park
On the water in downtown Rockland, Harbor Park serves as the setting for many big annual events. It's adjacent to the Landings Marina and has a public landing for boaters. In addition, it's part of the Rockland Harbor Trail, which is 5 miles long.
Breakwater and Marie Reed Park
Named in honor of Marie H. Reed, this small park has a sandy beach. Nearby is the entrance to the Rockland breakwater, which is granite and extends about 1 mile into the harbor. You can walk to the end of it to the Rockland Breakwater Lighthouse, where you get an awesome view of the harbor. The breakwater light is still active. Also near the park, you'll find the northern end of the Rockland Harbor Trail.
Snow Marine Park
With a public boat launch, Snow Marine Park is a small recreational area. It's large enough for a sports outing and is dog-friendly. The park also has access to the southern end of the Rockland Harbor Trail.
Owls Head State Park
Just a little further south and east, you'll find Owls Head State Park. Although it's one of the smallest state parks, it boasts breathtaking views of Penobscot Bay and the coastline. At the easternmost edge of the park, you'll also see Owls Head Light, which is still an active lighthouse for the U.S. Coast Guard.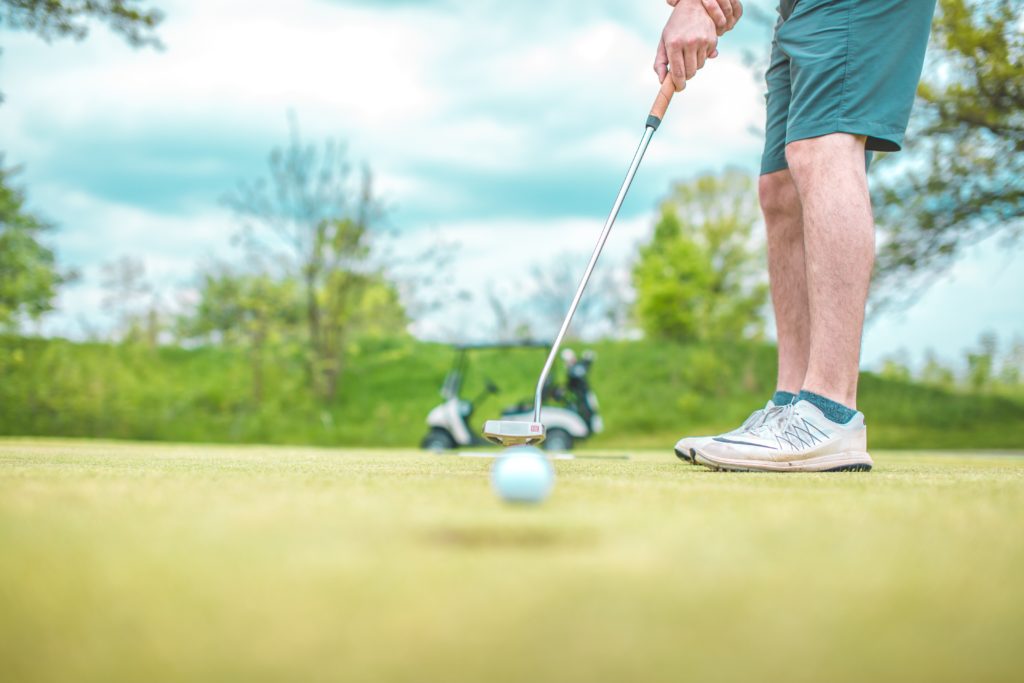 Best Things to Do in Rockland Maine
Whether you're traveling as a couple or with kids, there are numerous engaging activities in Rockland. Playing a golf course or hopping aboard a ship tour are a couple of options.
Rockland Golf Club
With 18 holes and stunning views of the sea and mountains, Rockland Golf Club has some of the best putting surfaces in Maine. It's open to golfers of all skill levels, and golf lessons are available. The club has music and movie venues and restaurants as well.
Samoset Golf Course
Near the Rockland breakwater, Samoset Golf Course features 18 holes through the woods and along the coastline. It also has a practice green, golf range, and restaurant. Golfing lessons are available here too.
Captain Jack Lobster Boat Adventure
For excitement on the water, you can schedule a Captain Jack Lobster Boat Adventure. While you experience the life of a lobsterman firsthand, you may come across, harbor seals, porpoises and sunfish. Sometimes, a whale swims by.
Maine Windjammer Association
If cruising the water on a large sailboat is on your bucket list, check out the Maine Windjammer Association. It has a windjammer fleet of eight ships and delivers some of the most relaxing sailing. Each cruise lasts for about six hours, and you have the option to participate in operating the ship. During the cruise, you'll see underwater creatures and lighthouses in the harbor and bay.
Maine Lobster Festival
During the first weekend of August, you don't want to miss the Maine Lobster Festival in Harbor Park. This five-day event attracts thousands of visitors from near and far for local lobster dishes. It also offers cooking contests, renowned entertainers and carnival rides. It's a very exciting time for couples and families with children.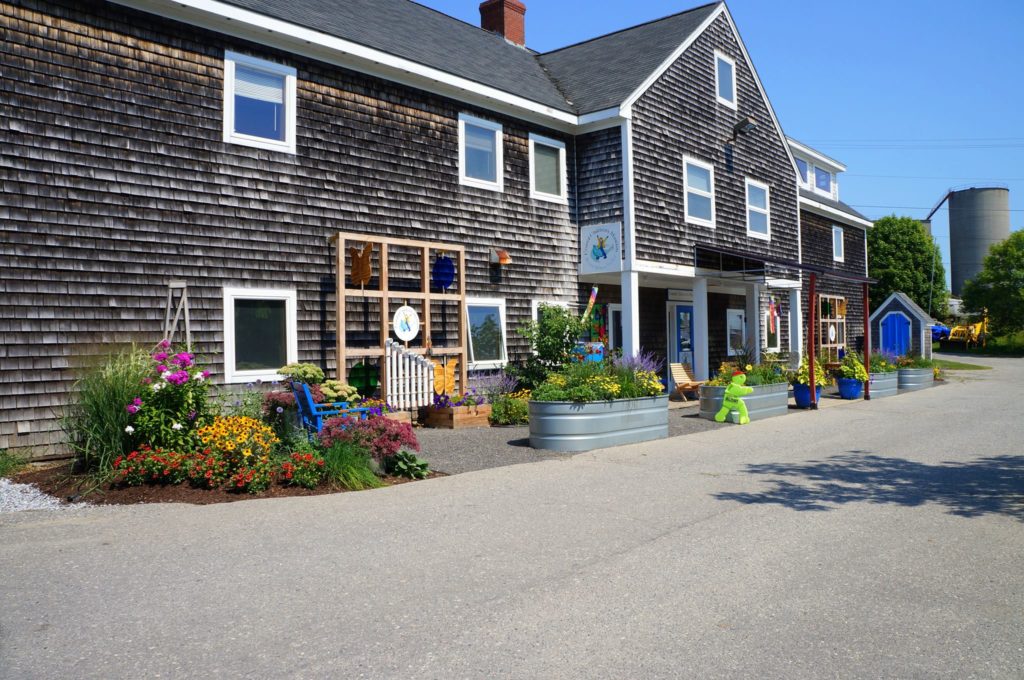 Indoor Attractions in Rockland
When the weather makes outdoor activities impossible, there are plenty of indoor activities to do in Rockland. In fact, the city has several museums.
Farnsworth Art Museum
Maine plays a major role in American art, and the Farnsworth Art Museum is a celebration of that. It features more than 15,000 works from nationally recognized artists. Open all year, it's the only center dedicated to Maine-inspired and American art.
Maine Lighthouse Museum
Because of the passion and vision of Ken Black, the Maine Lighthouse Museum features a Coast Guard-assembled collection. Mr. Black spent his whole life preserving lighthouse history in America, and the museum is a tribute to his work. As you walk through the museum, you'll see lighthouse lenses as a reminder of how they guide and protect sea travelers.
Center for Maine Contemporary Art
With an iconic saw-toothed roofline, the Center for Maine Contemporary Art inspires visitors of all ages with its educational programs and exhibitions. Along with space for contemporary art, the building houses an ArtLab classroom, gift shop, and public courtyard.
Coastal Children's Museum
Providing the opportunity to explore and learn, the Coastal Children's Museum is open to families. It hosts exhibitions about the sciences, arts, the natural world, and diversity along the Mid Coast. Although its current location has only been open since 2009, the museum has been entertaining kids since 1985.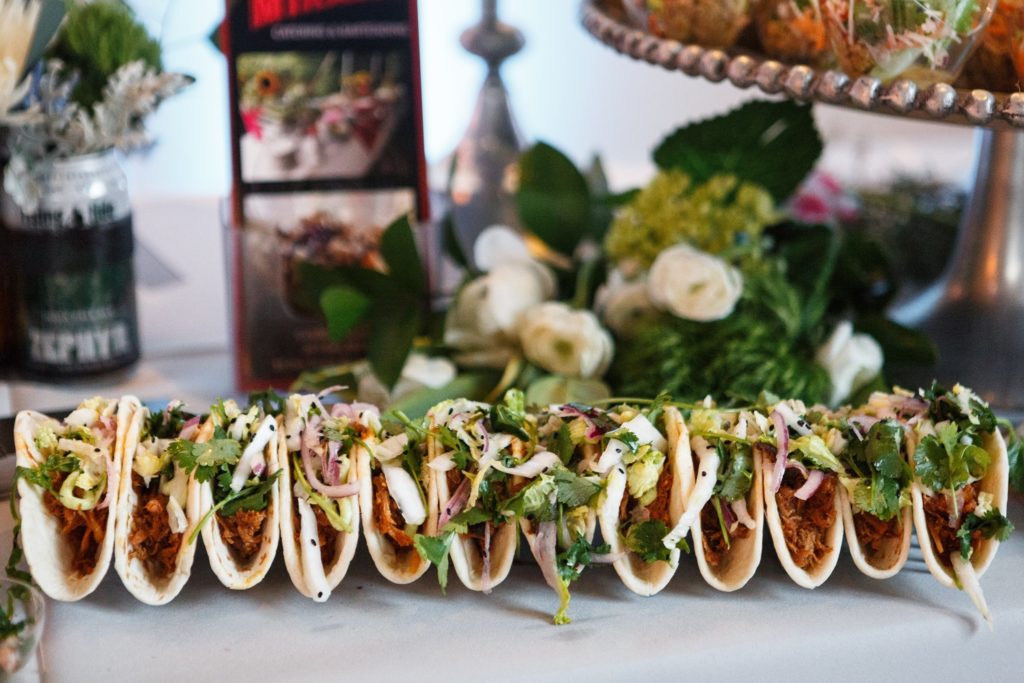 Best Rockland Restaurants to Recharge
While you enjoy the best things to do in Rockland Maine, you have to stop to refuel. There are dozens of restaurants in the city, but a few of them really stand out.
Primo
The term "primo" takes a new meaning at this restaurant. Primo raises its own chickens, ducks, guinea hens, and pigs on the property. The eatery even has a garden with herbs, fruits, vegetables, and honeybees. You can tour the pastures and gardens before you sit down for a Mediterranean meal.
Suzuki Sushi Bar
As a downtown Rockland Japanese restaurant, Suzuki Sushi Bar offers seasonal sashimi and sushi creations. Whether you're new to sushi or already love it, this is the eatery to visit. Before you decide to dine, you can check out the local catch on the front window.
Cafe Miranda
For a variety of menu options, Cafe Miranda is the place to go. It has burgers, hot dogs, pizza, pasta, chicken, seafood, soups, and salads. You can even order Mexican, Indian, Italian, Greek, Asian, French and Polish cuisines. Best of all, it accommodates customers who maintain vegetarian and gluten-free diets.
Brass Compass Cafe
Serving breakfast and lunch every day, the Brass Compass Cafe has a large menu too. From sausage 'n gravy to fish 'n chips, there are a lot of options. However, the restaurant is most famous for its King of Clubs, which is a lobster sandwich that won an episode of "Throwdown! with Bobby Flay" on Food Network.
Request our full vacation guide to Mid-Coast Maine. All the amazing things to do in Mid-Coast Maine in one free guide.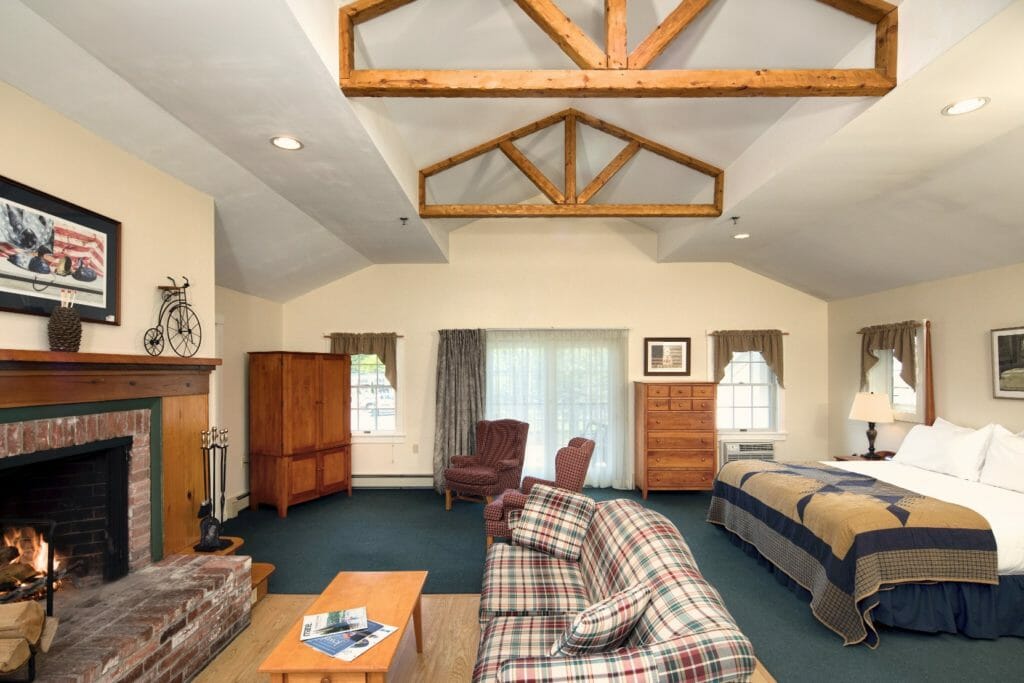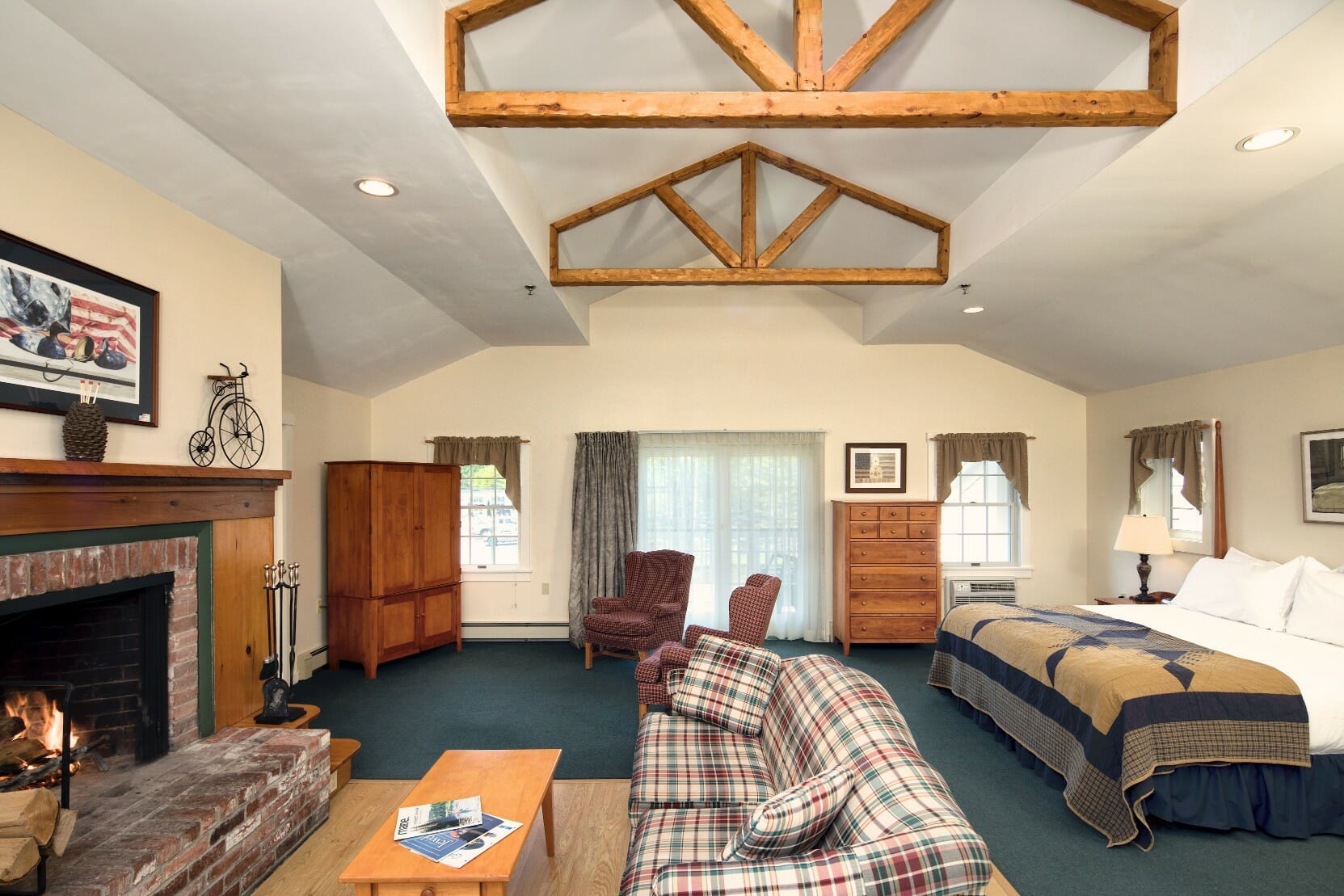 When you visit Rockland, there are numerous lodging options to choose from. However, you can make your stay more personal at The Country Inn. For more than 60 years, we've been a complete tourist destination. If all that you want to do is relax with us, we offer spa and massage services. In addition to comfortable bedding, we make a delicious breakfast every morning and afternoon refreshments to keep you going.
Is your dog a part of the family? We offer pet-friendly accommodations, as does our sister property, Glen Cove Motel, located on Route 1 in Rockland!