Looking for the biggest seafood festival in Maine? This is one you won't want to miss!
Maine is known for so many great things — picturesque lighthouses, a fabulous coast, and delicious seafood. The best place to experience the best of Maine and sink your teeth into some scrumptious lobster is Rockland's Maine Lobster Festival.
Whether you prefer a traditional family-style lobster bake, a lobster roll on the go, or a hot bowl of lobster chowder, you'll find it all at this fabulous lobster festival. It's a festival beloved by Mainers, New Englanders, and visitors from around the nation and the globe.
So if you have a hankering for fresh lobster, come to Rockland in August for five days of fun and food in MidCoast Maine.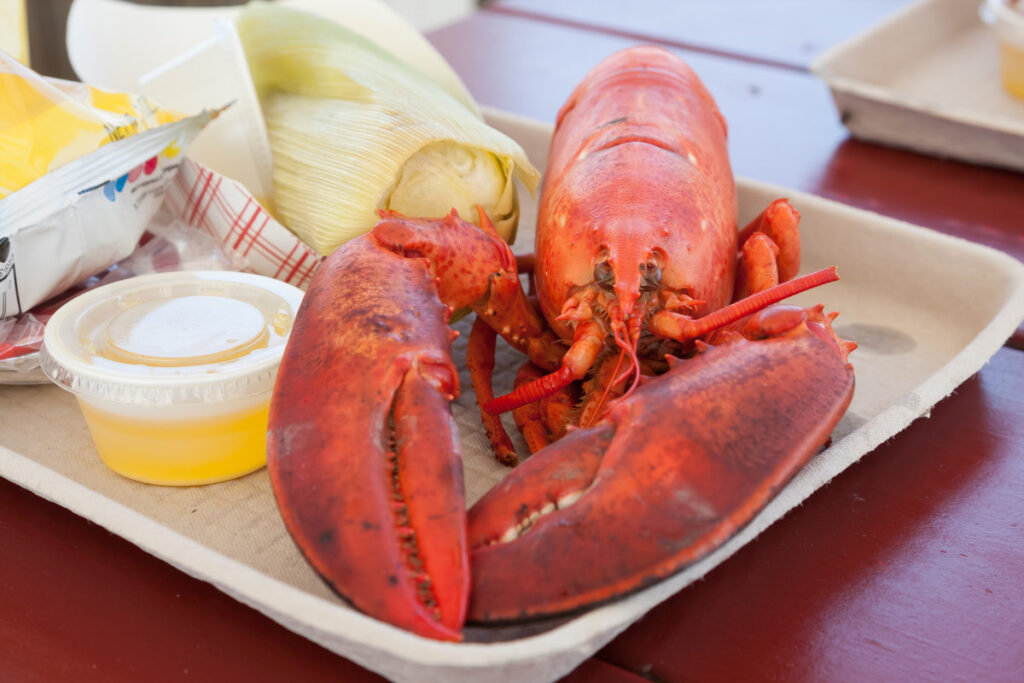 Getting to Know the Maine Lobster Festival
Not only is Maine the United States' largest lobster-producing state, but fishermen in Maine are estimated to harvest more than 100 million pounds of lobster each year.
Any way you slice it, that's a heck of a lot of lobster, and the Maine Lobster Festival in Rockland is the perfect place to sink your teeth into some of the freshest lobster in the world.
The Festival Starts From Humble Origins
Once upon a time, this festival started from humble origins and was conceived as a way to revive the communities in Maine's MidCoast. The wheels began turning in 1947 after World War II. At the time, there were discussions about returning Camden to its pre-war status as a top summer destination.
Knowing that a lobster festival in Nova Scotia had been a hit, discussions turned to doing something similar in Maine, specifically an annual affair to highlight the lobster industry and Maine lobstermen.
Thus, the Camden-Rockport Festival non-profit was formed and featured many of Maine's movers and skaters, including Earl Fuller of the Maine Coast Sea Food Corporation.
Early Stumbles Give Way to Beloved Traditions
The first festival on Aug. 16, 1947, enticed visitors with an offer of all the lobster they could eat for $1. But, the festival lost money, and decisions were made not to present it again.
Thankfully, the Rockland Junior Chamber of Commerce had other plans and opted to move the festival to Rockland as part of a club project.
The festival (known as the Lobster Festival) was relaunched in 1948 and featured a parade, a concert by the Rockland City Band, a coronation where Ruth Roberts was crowned the first Miss Maine Seafoods, and, of course, delectable hot lobster.
Many traditions from that 1948 festival are still hallmarks today, including the grand parade, the serving of lobster, and the coronation of the Maine Sea Goddess.
A Community Rallies to Save the Festival
By 1949, the festival had grown to three days and became an event where numerous local organizations had a hand in putting it on. By the late 1970s and early 1980s, carnival rides, games, and even side shows were added to the list of festival attractions.
Poor weather and financial strains threatened to cancel the festival in the early 1990s, but community reaction and response ensured that didn't happen. Festival organizers, with the help of volunteers and long-time directors, reorganized the event, sculpting it into one of New England's most famous summer events.
The Massive Success Continues
Today, the Maine Lobster Festival attracts tens of thousands of visitors each year and is one of the most beloved summer events in the region. It's well known throughout the nation and has been featured in all kinds of media.
The festival is traditionally a five-day event, and this internationally recognized celebration is packed full of fun events that keep visitors young and old coming back year after year.
The tireless work and dedication of the community and numerous volunteers have kept the festival going for six decades, and depending on who you ask, it gets bigger and better every year.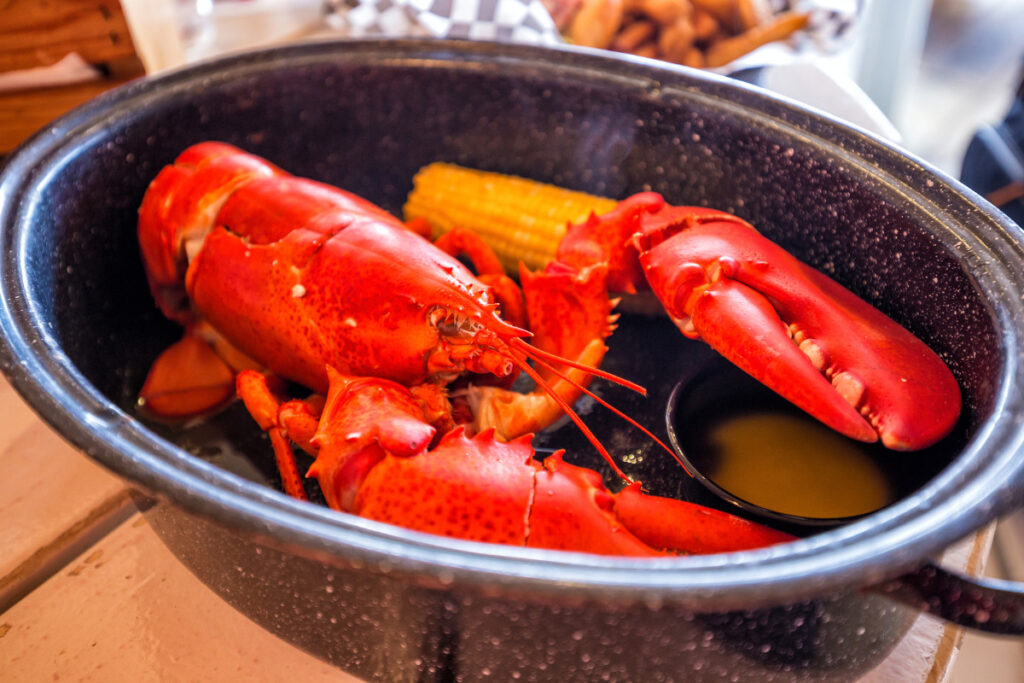 Enjoying THE Best & Freshest Maine Lobster
The festival atmosphere is electric, and the events are a blast. However, the real star of the show is the fresh, hot Maine lobster.
Not only can you enjoy a fresh lobster dinner, but you can also do it while looking out into picturesque Penobscot Bay. Does it get any better than that?
Lobster Cafe
If you're looking to sample all of the festival's lobster dishes, head to the Lobster Cafe on the festival grounds at Harbor Park to get your hands on lobster wontons, lobster bisque, lobster mac 'n cheese, lobster stuffed risotto balls, lobster rolls, and much more.
Past festivals have also included single, twin, and triple lobster dinners with corn on the cob, various seafood chowders, and a Maine Shore Dinner with lobster, corn, clam chowder, clams, and more.
Hungry festival goers can also choose from several homemade desserts and order a la carte items to pair with their fresh lobster.
Exploring All the Maine Lobster Festival's Awesome Events
What makes this annual Maine lobster celebration so popular? Of course, the lobster is scrumptious, but what also keeps thousands of people coming back are the entertaining, long-running events.
Festival Seafood Cooking Contest
If you're a whiz in the kitchen, especially with seafood, try your hand at this amateur cooking competition. Chefs aged 18 and older can compete for more than $500 in prize money. They are judged on the simplicity of their dishes, their creativity, and the sustainability of the seafood in the dish.
The Big Parade
If you're looking for the Maine Lobster Festival's most popular event, most visitors will tell you that it's the Big Parade. It draws some of the biggest crowds and is one of the state's largest parades too.
Participants in the parade, which takes place on Main Street in Rockland, have included local groups and businesses and even the L.L. Bean Bootmobile.
The International Great Crate Race
Are you brave enough to race across the chilly ocean with thousands of eyes watching you? If you are, sign up for the International Lobster Crate Race, which has been part of the festival since the 1970s.
The premise is simple — Run across a string of floating lobster crates using balance, speed, and endurance to avoid falling into the ocean.
Coronation of the Maine Sea Goddess
The festival's Sea Goddess Coronation is one of the oldest events and dates back to 1948. Female contestants work hard each year to prep for the event, learn about the area, and volunteer their time to help their communities.
Steins & Vines Tasting Event
This event has been going strong for almost a decade and invites festival-goers to sample Maine-made wines, beers, and spirits. More than a dozen breweries took part in the 2022 event. Tickets are required, and participants are given a commemorative glass to keep.
Excellent Live Entertainment
What's a festival without some entertainment? This annual festival has lots of fun events, but there's also a large live entertainment schedule that contributes to the festival's good vibes.
Each of the five days features live performances, and past festivals have included singer/songwriters that perform everything from blues to country to gospel to school concerts.
Road Race 10K and 5K Run/Walk
You can start your festival with a bang — literally — by racing through the streets of Rockland in 10K and 5K races. Dozens of runners compete every year, and you can sign up and run to record a new personal best.
All participants who finish earn a finisher medal. Walking is ok too for the 5K, and there's also a 1-mile kids' fun run for youngsters wanting to get in on the fun.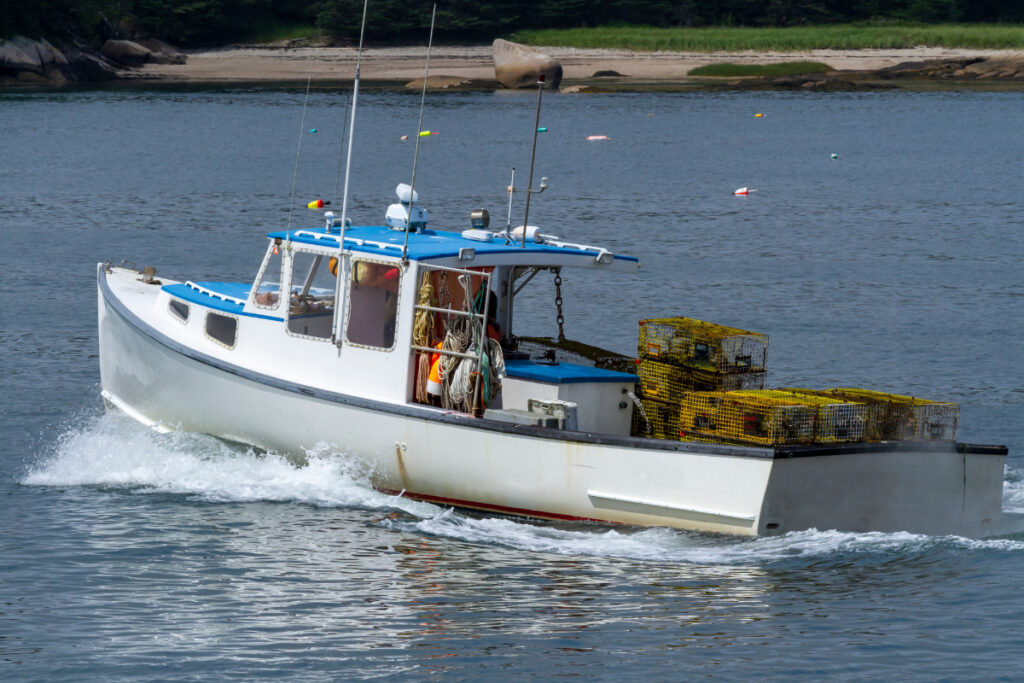 Fun Festival Events for the Kiddos
There's plenty of fun for visitors of all ages at the Maine Lobster Festival, but the organizers work hard to make sure that there are lots of fun events for the kiddos.
Lobster Eating Contest
Hungry adults may pine to fill their bellies with as much lobster as they can stomach, but this is a kids-only affair where the first youngster to finish a 1.25-pound lobster wins.
Cod Fish Carry
Make no mistake, this event is stinky, but it's fun nonetheless. Kiddos have to run to a skiff, put on fisherman's gear — including a big yellow hat known as a Sou'wester — run over to a net, grab a 12-pound cod, and carry it back to the skiff. This fun contest of speed honors the festival's fishing roots.
Children's Parade
Just as there is a Big Parade, there's a children's parade where kiddos are encouraged to dress up according to the festival theme for the year. Past parades have seen youngsters dress up like lobsters and pirates.
Little Lobster Diaper Derby
Even the youngest festival-goers can get in on the fun. This derby is a crawling race where parents coax their kiddos into crawling toward a finish line on the Maine Stage.
Marine Experience Tent
All visitors, but especially kids, can enjoy the Marine Experience Tent, where they'll get a chance to learn about marine life through hands-on experiences. A touch tank allows visitors to learn about sea life up close, and exhibitors explain the importance of lobster traps and fishermen.
Maine Lobster Festival FAQs
When is the Maine Lobster Festival?
The annual Rockland Maine Lobster Festival is traditionally held in late July and early August. The festival began in 1947 and celebrated its 75th anniversary in 2022.
How much does it cost to attend the Maine Lobster Festival?
Admission to the Maine Lobster Festival is free, but some events — like the festival's Steins & Vines — have a cost to participate.
What else should I know about the Maine Lobster Festival?
Coolers, skateboards, chairs, bikes, and shoe skates are not allowed on Maine Lobster Festival grounds. Pets are allowed conditionally, provided they are on leashes and are well-behaved.
Where do I park for the Maine Lobster Festival?
With thousands of visitors attending, it's best to get to the Maine Lobster Festival grounds early. Free parking is available at both Oceanside High School and South Elementary School where buses will shuttle visitors downtown.
Handicap parking can be found on some streets downtown, and golf carts are available at the front gates to assist handicapped guests into the festival.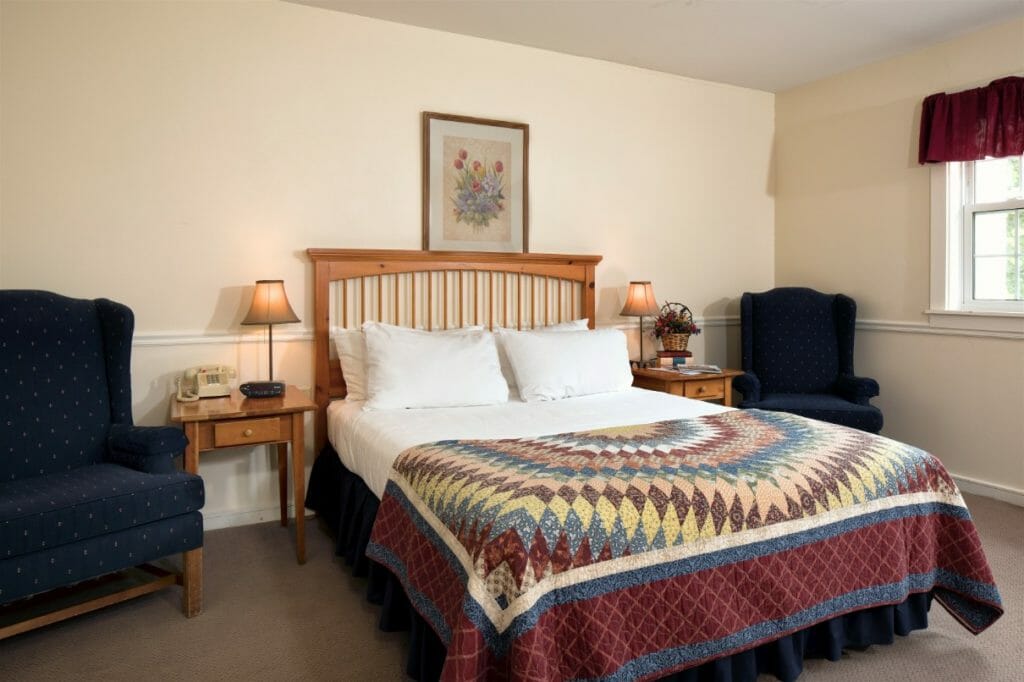 Start Planning for the Next Maine Lobster Festival
With five days of exciting events, not to mention mountains of seafood, there's never been a better time to attend the Maine Lobster Festival.
From live entertainment to lobster crate races to a grand parade, this festival has it all and is the perfect way to experience a slice of life in Maine during the summer. So come for the food and fun, and leave with unforgettable memories!
To get the most out of your visit, stay overnight at The Country Inn at Camden Rockport. Our inn is only about 15 minutes from the Maine Lobster Festival grounds. We have comfy guest rooms and suites and a range of upscale amenities, including an indoor heated pool and hot tub. Check our availability for your trip.
If you want to stay even closer to the Maine Lobster Festival, book a room at our sister location — Glen Cove Inn & Suites. You can check out our rooms and availability.