As the "Jewel of the Maine Coast", Camden is so much to offer visitors, including its fresh seafood, opportunities for outdoor adventure, and shopping.
But a visit to Camden isn't complete without going on one of the many Camden Maine cruises available in Camden Harbor. Schooner boat tours in Camden are one of the best ways to spend time on the water and really make the most of a trip here.
You don't have to look far if you're looking for the best Camden Maine cruises. Camden Harbor is filled with schooners, windjammers, and other ships waiting to take you away on a memorable ocean cruise to see lobster boats, towering summer estates, and some of the most beautiful coastal scenery you'll find anywhere in the world.
Request our full vacation guide to Mid-Coast Maine. All the amazing things to do in Mid-Coast Maine in one free guide.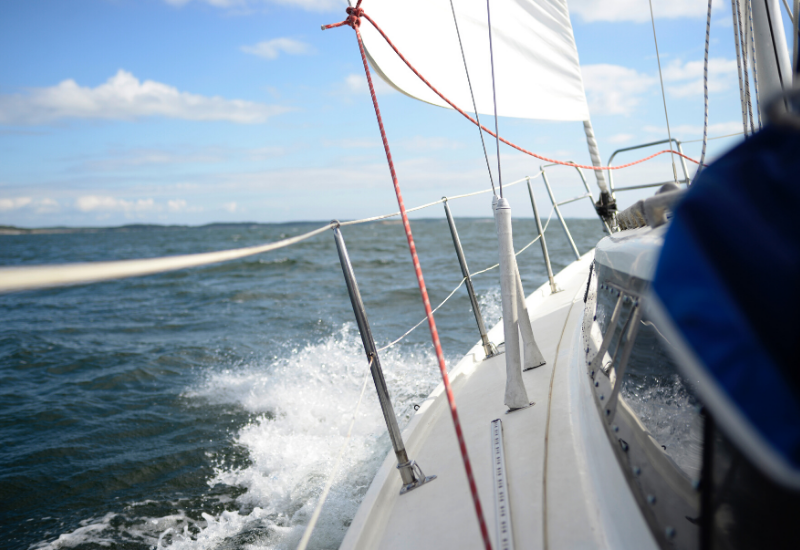 From May through October, those looking to take a trip in Camden Harbor and along Penobscot Bay can hop aboard the Lively Lady. While relaxing onboard, visitors can keep their eyes peeled for historic lighthouses, eagles, seals, mansions, and, of course, windjammers.
If you're looking for a private charter, Camden Harbor Cruises offers charter aboard the Periwinkle and the Lively Lady for a full day, a half day, or even a few hours.
No matter if you need a private ferry for a field trip, a wedding party, or a lighthouse tour, all accommodations can be met.
This sleek 54-foot sloop was built for speed and is a popular choice for boaters since she arrived from Wisconsin in 1973. The sloop's name combines former owner Robert Watson's daughters' names: Ann, Jane, and Caroline.
The Anjacaa has been a fixture in Camden Harbor for decades. It can seat up to six passengers and features a furnished living area, private cabins, and private bathrooms, all of which can add to your comfort on your trip.
Book a two-hour day sail to see the majesty of Maine's coastline or book a private charter if you're seeking a more private sail, such as a sunset sail or a birthday celebration.
This schooner lives up to its name by offering those who come aboard a chance to see all the wonders of Maine, from the lighthouses to the wildlife and everything in between.
Surprise is also a good name for this boat because it offers tons of surprises to customers, including sunset sails with live music, fireworks sails, full moon sails, and even eco-friendly tours.
An unforgettable sail on a comfortable schooner is hard to beat, but that's exactly what you'll get here.
Have you ever wondered what it's like to sail on a famous wooden schooner? Well, after a trip aboard the Appledore II, you won't have to wonder anymore. In fact, you might even feel like an adventurer during your journey.
There's something indescribably special about feeling the wind blow through your hair as you take a day sail, a sunset sail, or a private charter.
The Appledore II offers a chance to see incredible landmarks along the Maine coast, but it also offers a chance to hoist the sails and even take a turn steering the ship! Talk about a hands-on experience!
Don't let the name fool you; this ship has been sailing Camden and the surrounding area for 25 years and is the only Camden schooner that was built by its owner.
The Lazy Jack offers day sails and private charters to help customers really experience how terrific Penobscot Bay is. It's also perfect for a family outing because kids of all ages are welcome as are dogs (provided they are well-behaved).
Schooner sails are all about making memories and there's no doubt a sail on the Lazy Jack will leave you with some unforgettable experiences.
Having options is never a bad thing and you've got great choices here.
The Olad is a classic sailing yacht that offers two-hour daily sails, or several custom charter options. It also holds special seasonal events including lighthouse tours, sailing races, and lobster bakes.
The Owl is incredibly versatile and great for those seeking a more intimate sailing experience. It can seat up to six people and is available for two and three-hour daily sails and custom charters.
If you want something really special, the Owl will sail you to one of several inns along the Maine coast and even take you to a campsite for a specially-prepared lobster bake.
During the season, Sail Camden ships set sail from Camden four times a day and offer a chance for unforgettable memories and adventures on Penobscot Bay.
These voyages can be customized to fit your group including half-day and full-day sails. Satisfied customers rave about the views, the hospitality, and the entertainment, so come check it out for yourself!
Depending on who you ask, the Mercantile is one of the most beautiful boats in Camden's windjammer fleet.
That reputation isn't without merit. The Mercantile's roots can be traced back to 1916 and it has been updated and refitted over the years to offer the best possible experience to customers.
The Mercantile is a favorite among longtime Camden residents and offers three and four-day cruises.
This beautiful ship holds only six passengers, but it's the perfect blend of schooner and private yacht to offer an intimate experience.
The ship offers weekend, three, four, and five-day cruises for folks wanting their own private cruise around Camden Harbor and the surrounding area.
The Mistress has the look of a traditional schooner, but the power of a modern ship and it offers onboard meals, private cabins, and other accommodations.
The Mary Day is the perfect ship to sail on if you want to refresh your soul and make the most of your experience in Maine.
The Mary Day is the first Maine windjammer built for passengers and was designed with attention paid to every detail to make customers feel welcome.
Features of the ship include an uncluttered layout that invites passengers to stretch out in comfy deck chairs. There are also private cabins, private shower heads, an open galley, and wood-fired heat in every cabin.
Offering both five-day and weekend cruises, the majestic Grace Bailey is a shining example of a 19th-century windjammer.
Dating back to 1882, the Grace Bailey accommodates up to 29 people and is filled with a rich history. From its sails to its wooden decks and everything in between, customers will feel like they've stepped back in time when they come on board.
The ship has undergone restorations and renovations, but efforts have always been made to maintain its historic aesthetic. The ship is so well known, it's listed as a national landmark.
If you're looking for a Maine sailing vacation that combines the beauty of the Maine coast with sailing on a tall, majestic ship. It also happens to be the oldest commercial sailing ship in the nation.
The Lewis R. French first launched in 1871 and has been a fixture of the Camden coastline for decades. The ship, which is also a national landmark, has been retrofitted with accommodating cabins, a full galley, and more.
Let the sounds of the bay fill your ears, take a turn at the helm, enjoy an onboard meal of fresh seafood, and make the most of your Maine experience.
The captain may do the steering onboard this excellent ship, but the customers are the ones who call the shots.
The Angelique offers an unforgettable experience based on what you want. It can be as spontaneous or as scripted as you want.
As if that weren't enough, the tours are also eco-friendly. The wind carries the ship up and down the coast and very little power is used, so you can explore the Maine coastline and help the environment while you do!
With great views, good food, and peace awaiting, all you have to do is pick a date!
Climb aboard the Sagcious and set sail from Camden Harbor on your own private charter!
You can sit back and enjoy the views or you can be an active participant and sail the vessel. One of the cool things about a trip onboard the Sagacious is that it specializes in teaching charters, where Captain Nancy Rowe can help those who want to learn about navigation or want to brush up on their skills.
The ship seats up to six people, so you'll have a private, intimate experience seeing the true beauty of the Maine coast.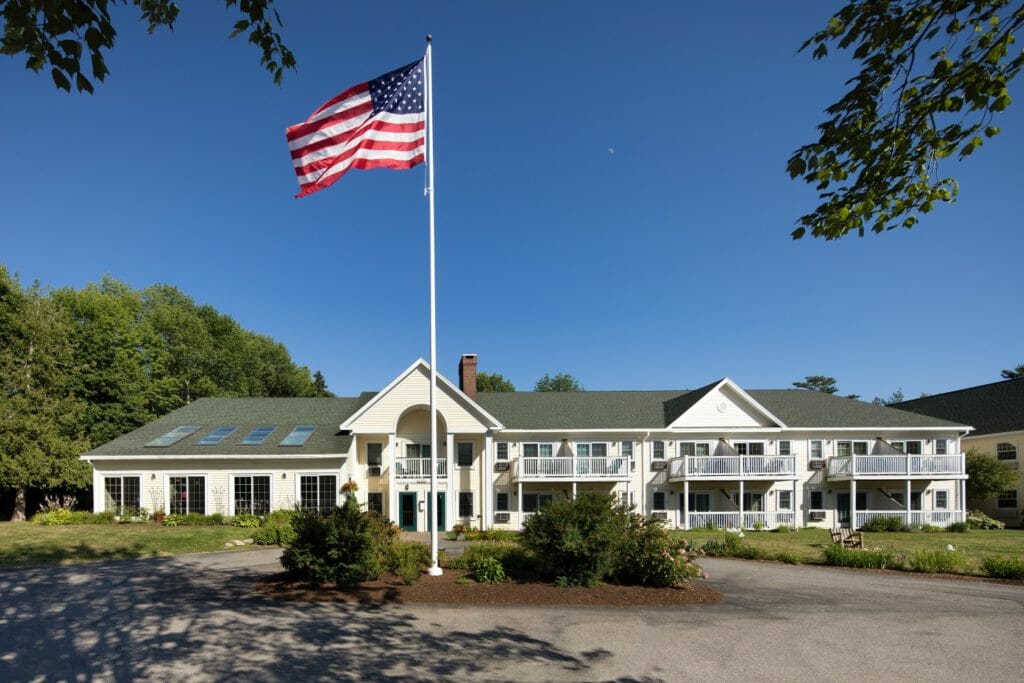 Plan Your Camden Boat Trip Today
A boat tour in Camden is an exceptional experience in Maine and one you have to experience for yourself to really appreciate.
Peace and serenity await in Maine, whether you enjoy sunset cruises or you want to take a multi-day spin around the majestic Maine coast. You can do it all and the only thing standing in your way is your imagination.
Whether you're looking to take your next family reunion to the next level, you want to see just what these awesome Maine daily cruises are all about, or you've ever wondered what it's like to sail aboard a famous windjammer, you've got lots of options awaiting you in Camden.
Once you book your Camden boat trip, booking your lodging should be your next step and The Country Inn at Camden Rockport offers affordable accommodations and amenities for a memorable and enjoyable stay.
Request our full vacation guide to Mid-Coast Maine. All the amazing things to do in Mid-Coast Maine in one free guide.