One of the best ways to really dive into the traditions and culture of an area is to enjoy the festival attractions that occur every year. Festivals are a great way to have fun, enjoy a celebration, enjoy great food and drinks, and jump into the community. And Camden, Maine festivals are no exception!
If you are planning to visit mid-coast Maine this year, consider planning your trip to coincide with these great Camden, Rockland, and Rockport Maine festivals and events.
Request our full vacation guide to Mid-Coast Maine. All the amazing things to do in Mid-Coast Maine in one free guide.
Get the Vacation Guide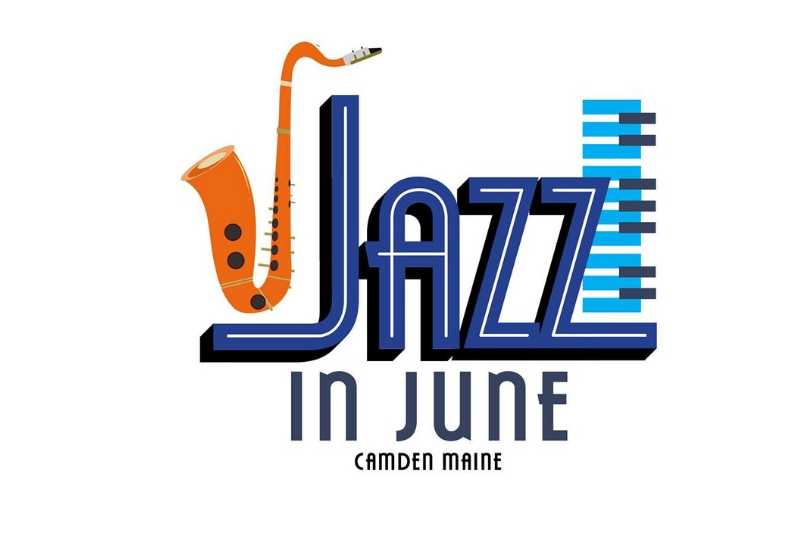 Camden, Maine Events & Festivals
Jazz in June
Jazz in June is a 3-day event that takes place all throughout Camden, Maine – the Camden Opera House, Blue Cafe, Camden Snow Bowl, and the Public Landing all host events for Jazz in June and you can even find events taking place in various inns and restaurants, as well as in the streets and on schooners!
Camden Arts and Book Fair
The Camden Public Library hosts the Camden Arts and Book Fair, previously The Juried Arts and Crafts Fair. You'll find art in every medium imaginable and you'll be able to take home an artistic treasure for any budget. And, the Camden Public Library, near Harbor Park, hosts their annual book sale at the same time! And bonus: this festival happens TWICE a year – in both July and October.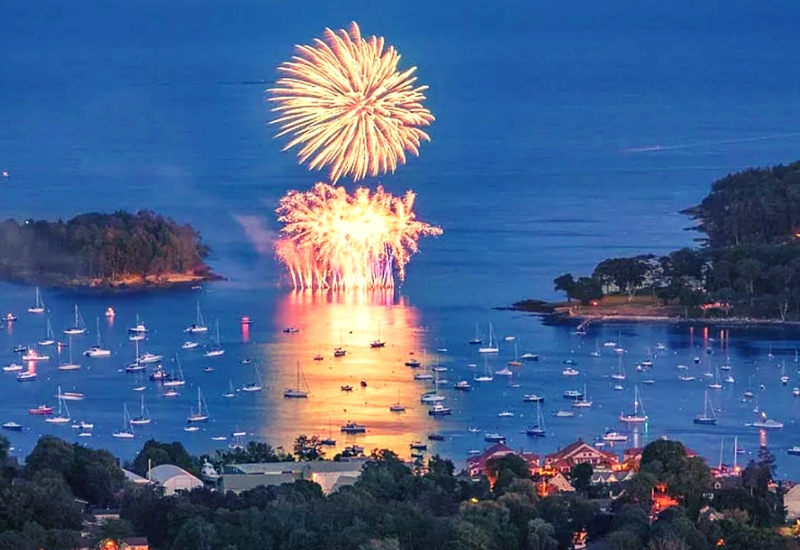 Camden Windjammer Festival
The Camden Windjammer Festival is the perfect event for any land-lover who fancies trying out life on the seas. You can sign up to do a team treasure hunt, make-your-own mini boat to race, and watch a schooner fleet in the water. The food, live entertainment, and events make the Windjammer Festival the perfect way to spend the long Labor Day weekend.
Camden International Film Festival
The Camden International Film Festival each September is a film festival specifically for non-fiction film. Started in 2005, this film festival has grown every year since its conception, including more and more amazing non-fiction storytellers. You can purchase passes at different levels, including for individual screenings all the way up to an all-access pass and screenings take place in Camden, Rockland, and Rockport.
Christmas by the Sea
You can ring in the Christmas season each December with the perfect, seasonal festival – Christmas by the Sea. This event is kicked off by a parade and followed by a 3-day festival with carols, shopping, a live nativity, and more!
U.S. National Toboggan Championships
Every February, the Camden Snow Bowl plays host to the U.S. National Toboggan Championships. Teams can be comprised of 2, 3, or 4 people. Along with races for the fastest times, there are also prizes for the teams with the best costumes, the most well-crafted toboggans, oldest teams, and more.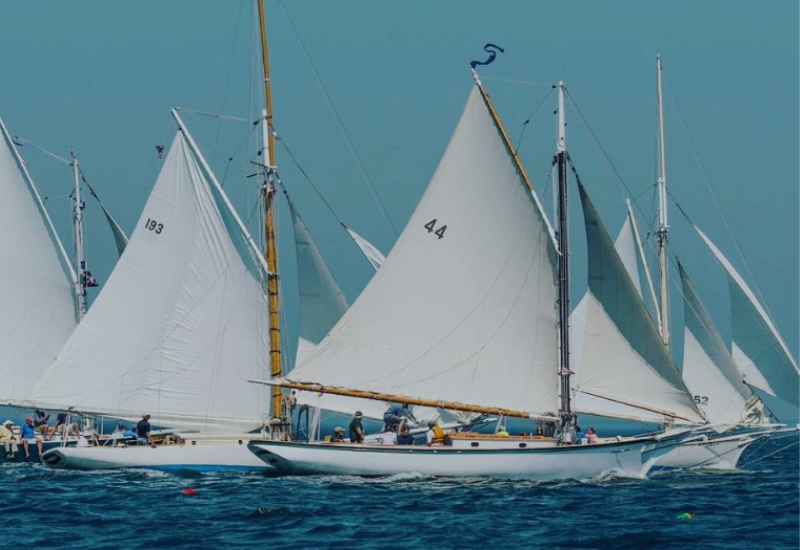 Rockland, Maine Events & Festivals
North Atlantic Blues Festival
The North Atlantic Blues Festival graces the Public Landing in Rockland each July. This 2-day festival and live music event includes vendors for food, beverages, and crafts. For Saturday's event, Main St is closed down to enjoy music outdoors, along with a Club Crawl.
Friendship Sloop Days
Friendship Sloops are named for the town in Maine where they were originally designed. And each July, Friendship Sloop owners from all along the East coast come together at the Rockland, Maine breakwater for Friendship Sloop Days. For two days, you can enjoy watching Sloop races and the on the last day, there is a sloop parade. You can enjoy watching from the Breakwater or from the shore!
Maine Lobster Festival
At the Maine Lobster Festival, each August in Rockland, Maine, you'll love feasting on the fabulous lobster dinners. Not only will you love diving into fresh, lobster dinner, but there are also carnival rides, entertainment, and more. This event in Rockland is the perfect festival to wrap up to summer before heading into the back-to-school season.
Maine Boat and Home Show
Every August, Maine's finest artists, architects, boat builders, craftsmen, designers, furniture makers, jewelers, and marine gear vendors gather together to put on a high-end, high summer event that everyone will love. The Maine Boat and Home Show is a place to discover not only the latest in sea-worthy vessels but also in design and architecture for the sea-lovers right here in Rockland Maine.
Festival of Lights
You know Dasher, Dancer, Prancer, and Vixen. Comet, Cupid, Donner, and Blitzen. But do you recall? The most famous reindeer of all? The US Coast Guard! Each November, Santa comes to town via US Coast Guard vessel to cut the ribbon, as Christmas comes to town at the Festival of Lights in Rockland, Maine. You can make merry with horse-drawn carriage rides, time with Santa, a Christmas tree auction, and more.
Pies on Parade
The Food Network has dubbed Rockland, Maine "Pie Town USA" because of the annual January festival called Pies of Parade. We're not just talking about Grandma's Apple Pie in a cooking contest here (although, apple pie is never bad!). You'll be able to find all kinds of sweet and savory pies – from seafood to signature Key Lime. You can sample more than 50 different varieties of pie at over 25 local businesses and explore both the flavor combinations but also the local businesses that are the heart of Rockland.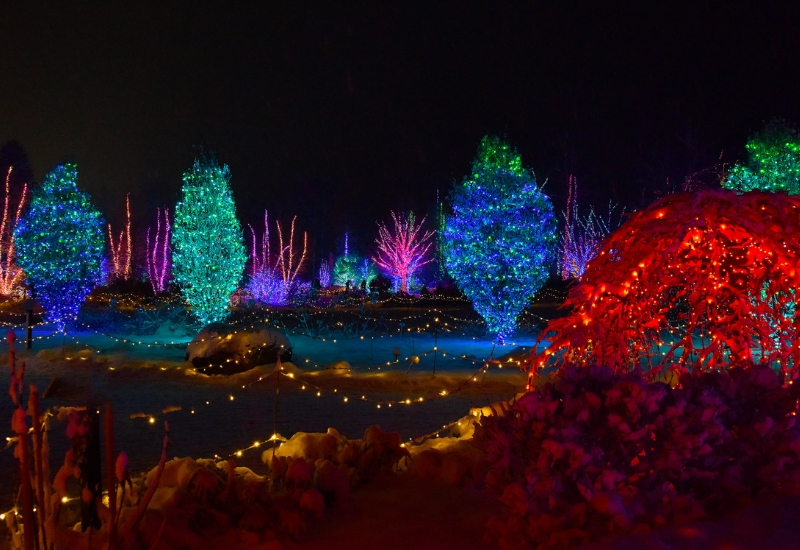 More Area Events & Festivals
Maine Antique Festival
Each August at the Union Fairgrounds, you'll find an antiquers paradise at the Maine Antique Festival. There is an entrance fee to get to this amazing antique haul. Early shopping is encouraged for an additional fee. You can find nearly anything – books, dishes, furniture, and more! – with vendors coming from all over the US and Canada.
Union Fair/Blueberry Festival
The Union Fair – also known as the Blueberry Festival – takes place every August and is a traditional fair experience – carnival rides, agriculture, games, food, midway, and more. There's even a demolition derby!
Gardens Aglow
Part of the Boothbay Lights Festival in Boothbay, Maine, you'll enjoy the Gardens Aglow each November/December. This annual event showcases 650,000 lights! It is an outdoor, walking event – be sure to dress weather appropriately.
Of course, while you're in town enjoying the great local festivals, you'll also love exploring the area and the best things to do in Camden. And you'll definitely want to check out these great locally-owned restaurants in Camden, Maine.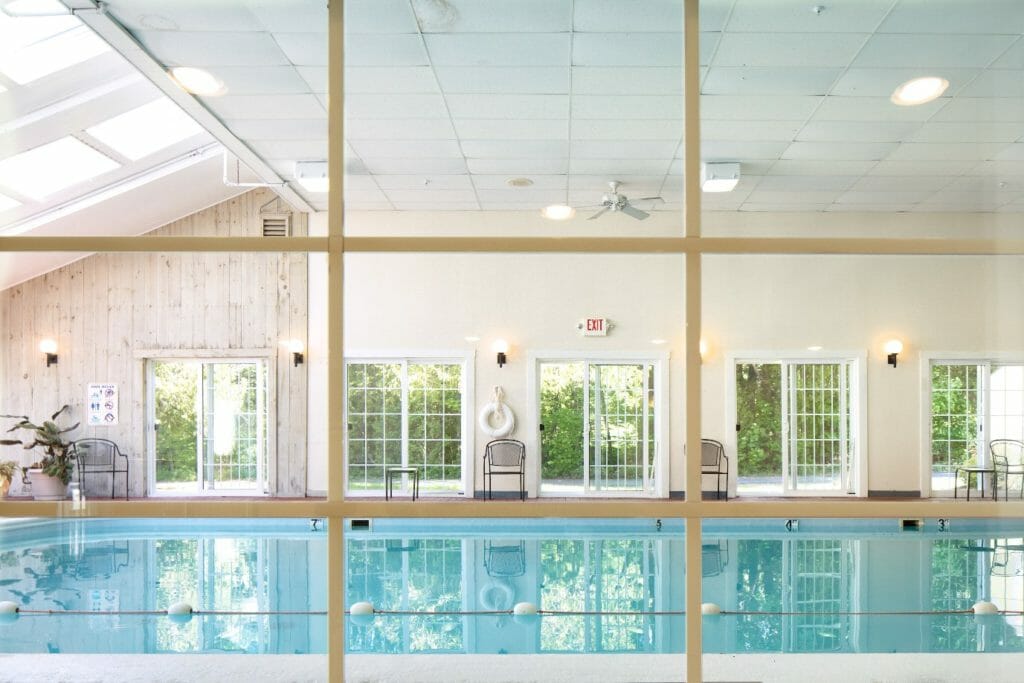 The Country Inn at Camden Rockport
While you're enjoying one (or more!) of these amazing events and festivals in the Camden, Maine area, we invite you to stay with us at the Country Inn and Cottages.
The main house, including the heated, indoor pool, in-house spa services, and a better-than-continental breakfast each morning, is open year round. And from May through October, guests can enjoy staying in one of our 11 cottages, which full access to the inn's amenities.
We even offer pet-friendly rooms (as does our sister property in Rockport), so your furry family member is quite welcome, too. Our top priority is to make sure our guests feel comfortable and taken care of. We look forward to seeing you when you're in town.
Request our full vacation guide to Mid-Coast Maine. All the amazing things to do in Mid-Coast Maine in one free guide.
Get the Vacation Guide
Main Photo Credit: Camden Windjammer Festival