With more than 3,500 miles of varying coastline and dozens of lighthouses dotting its rugged coastline, Maine is one of the most picturesque states in the nation.
It makes perfect sense then that the Pine Tree State is home to the one-of-kind Maine Lighthouse Museum in Rockland.
If you love lighthouses and nautical history, you'll be like a kid in a candy store when you visit the museum, which is the nation's largest lighthouse museum.
Not only does it have the nation's largest collection of Fresnel light lenses, but it has hundreds of other artifacts that are a testament to lighthouse and maritime history.
Whether you've seen Maine lighthouses up close or you've never seen one before, a visit to the Maine Lighthouse Museum is a must.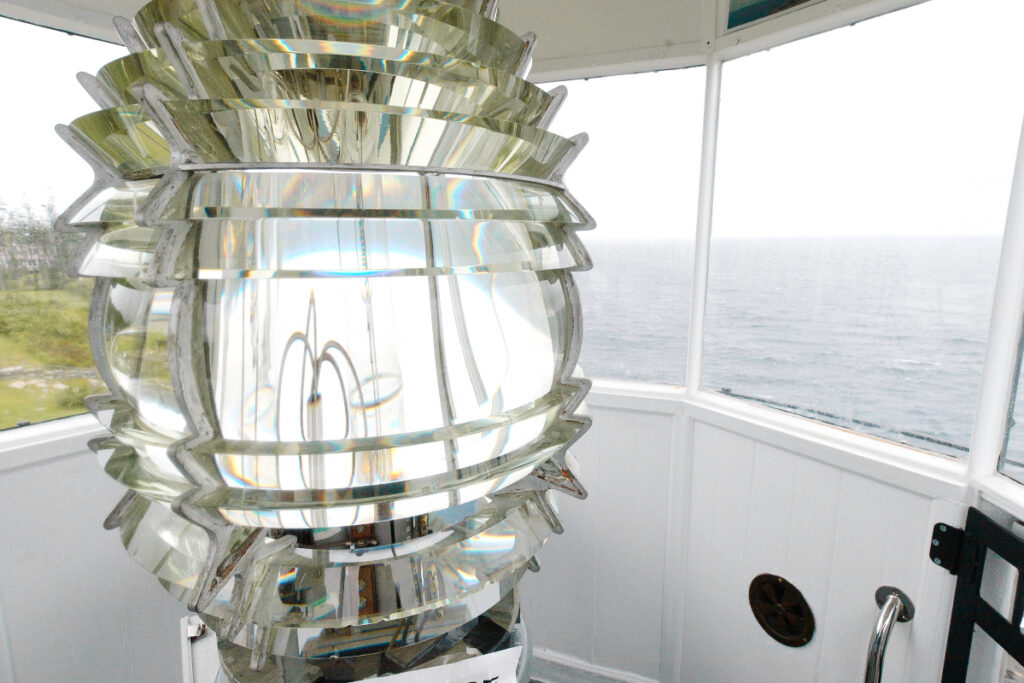 Request our full vacation guide to Mid-Coast Maine. All the amazing things to do in Mid-Coast Maine in one free guide.
Historical Maine Lighthouse Museum Info
The mementos and artifacts that Maine Lighthouse Museum visitors enjoy are thanks to the effort of Kenneth Black, known around Maine and the east coast as Mr. Lighthouse.
Black was a former Coast Guard officer who became one of the nation's foremost lighthouse preservation.
As a Coast Guard Commander, Black oversaw the operation of many of the nation's lighthouses. As the Officer in Charge of Coast Guard Station Rockland, Black gradually assembled the beginnings of the museum collection as he visited Coast Guard stations and bases in New England.
Ken Black's efforts led to the formation of the Shore Village Museum, which housed maritime memorabilia, Civil War artifacts, and lighthouse exhibits.
As the years passed, the museum's collection grew and grew. As a result, the contents of that museum were transferred to a new location in 2004 and in 2005, the Maine Lighthouse Museum opened to the public.
Additionally, in 2007 the collection owned by the American Lighthouse Foundation was merged with the Museum of Lighthouse History in Wells, further solidifying the Maine Lighthouse Museum as the largest such museum in the nation.
Sights to See at the Maine Lighthouse Museum
When you visit the Maine Lighthouse Museum, plan on spending at least a few hours. Why? Because the museum houses so many artifacts and stories, you want to make sure you don't miss anything of the rich history of lighthouses housed here.
Immerse Yourself in Lighthouse Artifacts
Start your museum visit by perusing the vast collection of lighthouse artifacts and mementos.
At the museum, you'll see one-of-a-kind artifacts you won't find anywhere else in the country.
The museum aims to educate and promote both the lighthouse and the lifesaving industry and features the largest collection of lighthouse lenses as well as fog bells, fog horns, buoys, tools and so much more.
The Fresnel lens was invented by French physicist Augustin-Jean Fresnel in the 1820s for use in lighthouses and became the standard for lighthouse lighting for many years.
Though advancements in technology have replaced many of the priceless Fresnel lenses, the museum has preserved many of them and they are something to see up close.
There are also several dioramas and detailed lighthouse models on display, all made down to the most exact detail to display both lighthouse and harbor scenes.
It really is a fun and interesting way to imagine just how important lighthouses have been and continue to be a part of Maine and U.S. history.
Learn the Stories of Influential People
But it's important to take a look beyond the artifacts and objects to find the heartwarming stories behind those mementos.
The exhibits are on display to shine a light on countless stories of heroism and bravery displayed by former lighthouse keepers, members of the U.S. Coast Guard, and so many others.
To that end, many vintage photos are displayed at the museum of famous lighthouse keepers, including Robert Sterling, Fanny Mae Salter, Abbie Burgess Grant, and Ida Lewis.
Folks like these are just as important to Maine's lighthouse history as the artifacts around them, so take time to learn about them when you're here.
Their accomplishments are extraordinary and the museum ensures their contributions to history aren't forgotten.
Visit the Museum Gift Shop
No trip to a museum is complete without a trip to the gift shop and the one at the Maine Lighthouse Museum has some great ideas.
From mini lighthouse statues to stuffed animals to framed photos to magnets to clothing to drinkware and even Maine-made blueberry syrup, every visitor can find something that tickles their fancy.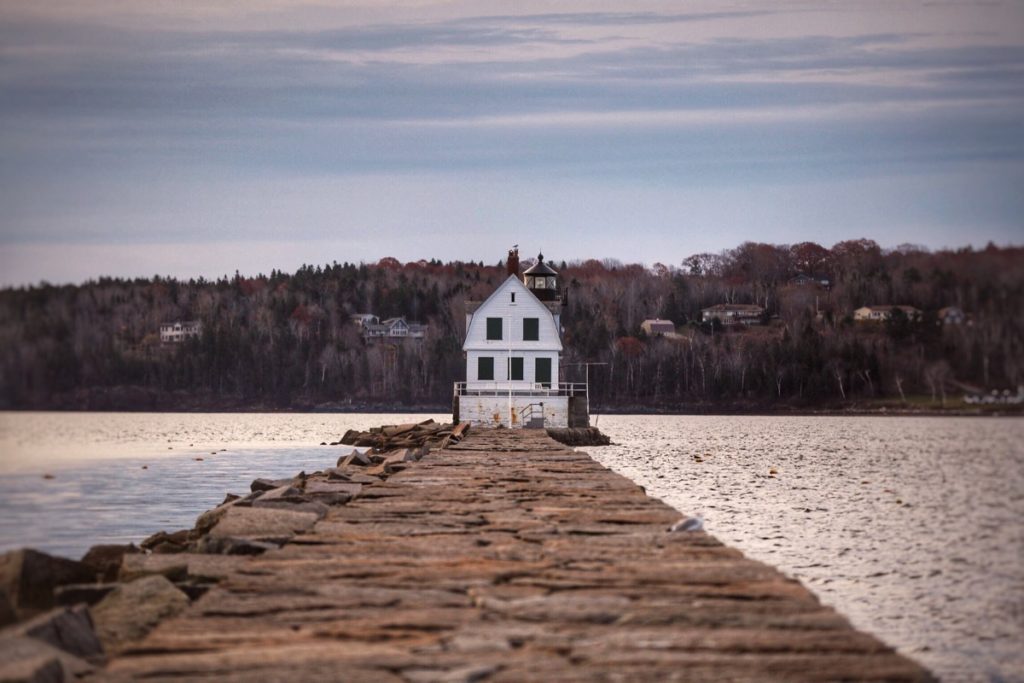 Fun Things to Do Near the Maine Lighthouse Museum
Whether you're beginning your day with a visit to the museum or ending your day with a visit, there are plenty of things to do around the area.
Pay a Visit to the Farnsworth Art Museum
Art enthusiasts will enjoy a trip to the Farnsworth Art Museum, which has a collection of more than 10,000 pieces of art from some of the nation's most renowned artists.
The museum is steeped in Maine art, culture, and history and is the nation's only center dedicated solely to Maine-inspired and American art.
Visit the Rockland Breakwater Lighthouse
Since you're already in town to visit the Maine Lighthouse Museum, why not visit a Maine lighthouse up close?
You can do that in Rockland by visiting the Rockland Breakwater Lighthouse. The iconic lighthouse tower dates back to 1888 and it was first lit in 1902. It continues to serve as a navigational aid for boats and ships and is listed on the National Register of Historic Places.
Visit the Curtis Point Lighthouse Near Camden
What's better than visiting one lighthouse? Two lighthouses of course!
Just up the road from Rockland on US-1 is the Curtis Point Lighthouse in Camden. The lighthouse is on Curtis Island and marks the approach to Camden Harbor. It was built in 1896, automated in 1972, and added to the National Register of Historic Places in 1973.
Great Dining Options Near the Maine Lighthouse Museum
Rockland has lots of great dining options when you're ready to take a break from exploring around town.
Rock Harbor Brewing Co. is a whole experience with a taproom with local beer, live music every Friday, and tasty food options like a cornflake-fried chicken sandwich, haddock tacos, and juicy burgers.
In Good Company has been a Rockland favorite since 2004 and offers comforting crafted cocktails, locally sourced menus, and an extensive wine list designed to pair well with menu offerings such as risotto, Japanese beef curry, and beef medallions.
Archer's on the Pier offers hungry customers creative twists on fresh Maine seafood. Oh, and the views on the pier aren't bad either. Start with a bowl of chowder or a lobster cocktail before moving on to fish sandwiches, lobster rolls, or a club sandwich made with Maine lobster.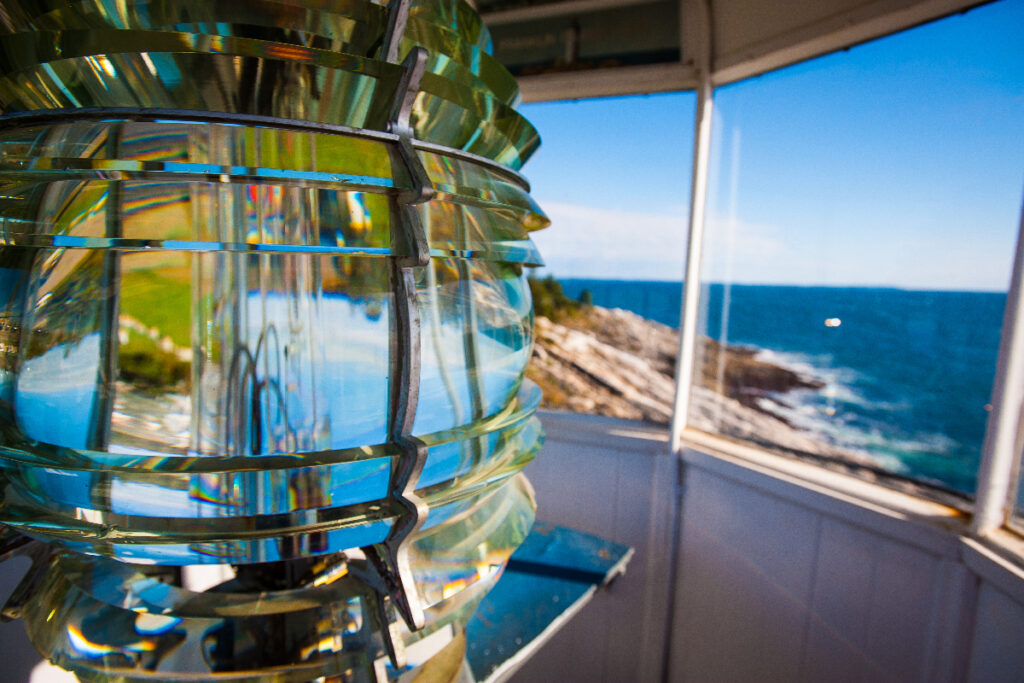 Visit the Maine Lighthouse Museum Today
From shiny, sparkling lighthouse lenses to tools and buoys to amazing stories of former lighthouse keepers and their families, the Maine Lighthouse Museum is steeped in history you'll want to see up close.
Whether you consider yourself a lighthouse aficionado or you just like learning about maritime history, there's never been a better time to plan a trip to the Maine Lighthouse Museum.
You'll be in awe of just how many artifacts are on display and you'll learn a thing or two not only about Maine lighthouses but also the history of lighthouses around the country.
Visiting the museum is a treat and you'll be glad you came!
Maine Lighthouse Museum FAQs
Where is the Maine Lighthouse Museum?
The museum is located at One Park Drive in Rockland, Maine.
How much does it cost to get into the Maine Lighthouse Museum?
In 2023, admission costs were $10 for adults, $8 for seniors, and no cost for children 12 and under who are accompanied by an adult. Active and retired members of the Coast Guard can get in for free as well.
When is the museum open?
The museum is open Monday-Friday from 10 a.m. to 5 p.m. and Saturday and Sunday from 10 a.m. to 4 p.m. Seasonal hours may be in effect, so check the museum's website for the most up-to-date hours before planning your visit.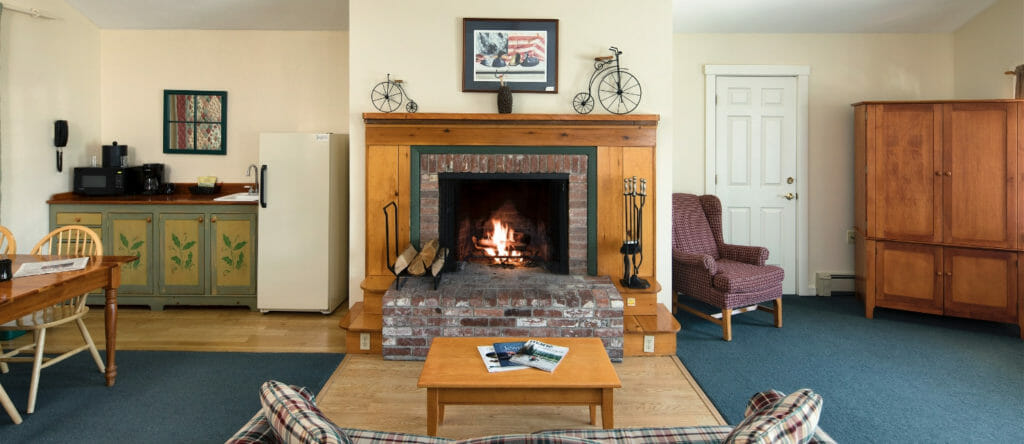 Where should I stay near the Maine Lighthouse Museum?
If you're planning on staying in Midcoast Maine, The Country Inn is the perfect Camden hotel near the Maine Lighthouse Museum for some R&R after a fun-filled day.
The Country Inn offers everything visitors want in an overnight stay: comfortable beds, a variety of room choices, and excellent amenities, including an indoor pool, hot tub, and breakfast – all without breaking the budget.
Request our full vacation guide to Mid-Coast Maine. All the amazing things to do in Mid-Coast Maine in one free guide.