Vacation season is almost upon us. And one of the best vacation spots in Maine for families is the Midcoast towns of Camden and Rockport.
Family vacations are such a great way to grow together, share experiences, have fun and adventures, and enjoy each other's company.  So as you sort through your Maine family vacation plans, you want to know about family-friendly activities in Camden and Rockport. That way everyone will have something they enjoy, you'll all have activities to look forward to, and you can look forward to the memories you'll create together.
The coastal towns of Camden and Rockport, Maine, located in the heart of mid-coast Maine, are excellent places for families to explore together. In fact, if you're searching for the "best things to do with kids near me" while staying in Camden and Rockport, you'll find many great kid-friendly activities near the coast, with even more options for things to do with kids in Maine in nearby towns.
Request our full vacation guide to Mid-Coast Maine. All the amazing things to do in Mid-Coast Maine in one free guide.
Get the Vacation Guide

Camden Things to Do in Maine with Kids
Barrett's Cove Megunticook Lake
Barrett's Cove Megunticook Lake is a true hidden treasure of Camden. Barrett's is popular with locals and much less known in the tourist crowd. This is a freshwater area and is perfect for a swim. You'll also be able to take in the beautiful views on the west side of Camden Hills State Park. To make this even more family-friendly, there are grassy picnic areas, a playground, and a rock wall.
Camden Harbor Park
Camden Harbor Park and Amphitheater is located right off of Highway 1 on Camden Harbor. Each year, Camden Harbor Park hosts countless picnics, festivals, concerts, and so much more. The Camden Harbor Park is on the National Historic Registry based on its unique designs dating back to the 1930s. And of course, you can enjoy a beautiful, panoramic view of Camden Harbor.
Here's some aerial footage of Camden Harbor including the park.
Camden Harbor Cruises
Camden Harbor Cruises offers on-the-water experiences for different kinds of seafaring explorers. Morning cruises are perfect for children. Children will love exploring the boat with the ship's crew, and even check lobster traps in a totally kid-friendly environment. During eco-tours, guests travel to a remote seal habitat and enjoy splendid wildlife like eagles, porpoises, seals, and various fish. Spend a little time on the water with your family and it's sure to be a memory everyone will treasure.
Camden Hills State Park
Camden Hills State Park is home to hiking trails and picnic areas and is the perfect place for families to spend the day. Choose a hiking trail that fits your skill level and your desired time on the trail. You can even hike or drive to the top of Mount Battie, and experience firsthand the thrill and the sheer beauty of where the mountains meet the sea in midcoast Maine.
Camden Snow Bowl
Camden Snow Bowl is a community-owned ski resort and outdoor recreation area. It is the only ski resort that can boast ocean views. Hop on the ski lifts to get to the top of the slopes, where you can choose from a variety of skill-level trails to go down. New to skiing? Be sure to sign up for a class and learn! Each February, Camden Snow Bowl hosts the US National Toboggan Championship. And when there's no snow, the Camden Snow Bowl offers hiking, camps, tennis courts, and more.
Watch the toboggan shoot during the national championship:
Request our full vacation guide to Mid-Coast Maine. All the amazing things to do in Mid-Coast Maine in one free guide.
Get the Vacation Guide
Camden Windjammer Festival
Camden Windjammer Festival is a ready-made. family-friendly event. There's a team-based treasure hunt, mini boats, and you can even watch a schooner fleet in the water. You can close out summer on this Labor Day weekend festival with food, live entertainment, and lots of fun.
Christmas by the Sea
Christmas by the Sea is a 3-day wintertime festival full of shopping carols, a live nativity, and more. The parade is a must-see as well.
Laite Memorial Beach is located in Camden and is the picture-perfect beach for swimming – if you don't mind the chilly Atlantic waters – kayaking or paddleboarding, or simply for strolling while you search for shells and beach glass. There is something for everyone at Laite Memorial Beach. You can enjoy watching the tide rolling in and out.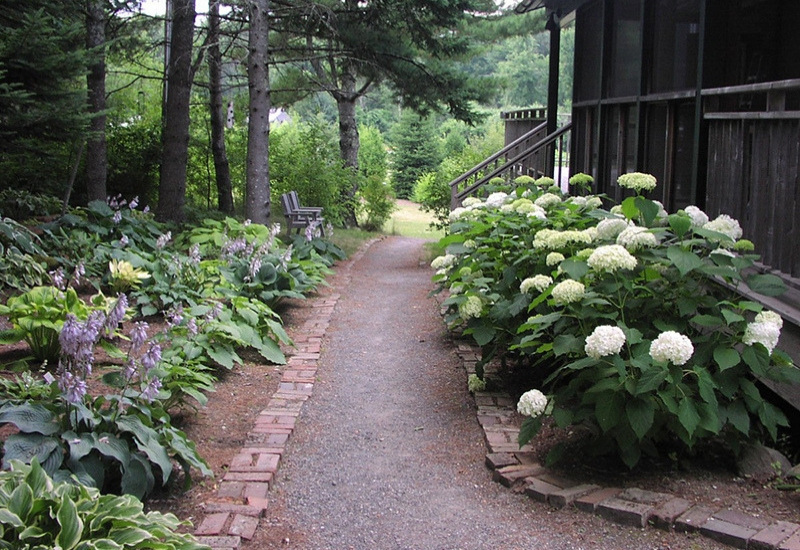 Merryspring Nature Center
Merryspring Nature Center is a 66-acre park open to visitors from sunrise to sunset each and every day. Merryspring boasts many trails, including an interpretive trail, a vernal pool, an arboretum, and an American chestnut planting. This is also a great place for birding – especially during the spring migration.
Mount Battie
Mount Battie is the crown on the brow of the Camden Hills State Park. While one can choose to drive to the top of Mount Battie, it is also possible to hike to the summit. The trail is rated moderate because of its rise in elevation and is a 1.5-mile loop. While on the trail, you will experience amazing views of wildflowers, birds, and other wildlife. Once you have reached the peak, you'll enjoy excellent views of Penobscot Bay, the many area islands, and, on a clear day, be able to catch a glimpse of Cadillac Mountain at Acadia National Park.
Penobscot Bay
Penobscot Bay is an inlet that leads from the Maine coast to the Penobscot River. Besides offering beautiful, panoramic views of the waterfront and midcoast Maine life, you can enjoy watching fisheries operate. Rockland, Rockport, and Stonington are all located on Penobscot Bay. And there are many islands located within the bay waters, including the island of North Haven.
Shirttail Beach
Shirttail Beach is an off-the-beaten-path freshwater swimming area at Shirt Tail Point Park. This swimming area is especially excellent for small children and families because the water is shallow for a long way with a very soft and sandy bottom. In addition to swimming, this is the perfect place to launch kayaks or canoes because of the depth of the launch and because of the deep, slow water of the river above the Seabright Dam.
Uncle Willy's Candy Shoppe
Uncle Willy's Candy Shoppe offers the perfect blend of modern and classic candies. Lollipops, jelly beans, and gumballs. "Penny" candies, novelties, and licorice. Plus house-made fudge and chocolates. It's like spending some time in an old-fashioned candy store, and what kid – or kid-at-heart – wouldn't love that?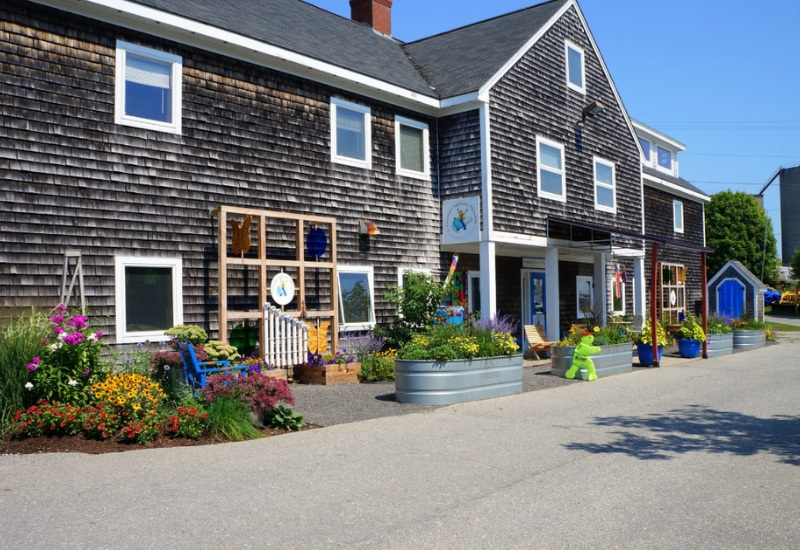 Family-Friendly Things to Do in Rockland Maine
Coastal Children's Museum
The Coastal Children's Museum features 21 hands-on exhibits, perfect for sparking kids' imaginations, helping them grow in motor development and most importantly, to have a lot of fun! A recent guest had this to say: "We had a blast here. My son loved playing and there were so many different activities for him to do. His favorite was the velcro ball wall."
Farnsworth Art Museum
Farnsworth Art Museum celebrates American artists, focusing especially on artists from Maine. Rockland is already growing in popularity as an artist destination and the Farnsworth Art Museum adds to the art culture. It has both museum-curated collections and visiting exhibits.
Festival of Lights
Rockland Festival of Lights is how Rocklanders welcome the Christmas season. Santa arrives via US Coast Guard vessels. Horse-drawn carriage rides, and a festival of trees auction, this festival rings in the holiday season in style.
Maine Lighthouse Museum
The Maine Lighthouse Museum is full of maritime and Coast Guard history told through various stories and collections, including life-saving devices.
Maine Lobster Festival
Maine Lobster Festival is the home to fabulous lobster dinners, carnival rides, and more. This 5-day festival is perfect for families. It celebrates the heritage and history of Maine and lobster fishermen.
Project Puffin Visitor Center
The Project Puffin Visitor Center celebrates the success of Project Puffin – the success of bringing back puffins and many other native seabirds back to the Maine coast. Visitors can check in on all of the amazing and rare birds via a video system in many different kinds of habitats. Visitors will find many fun, educational, and interactive exhibits.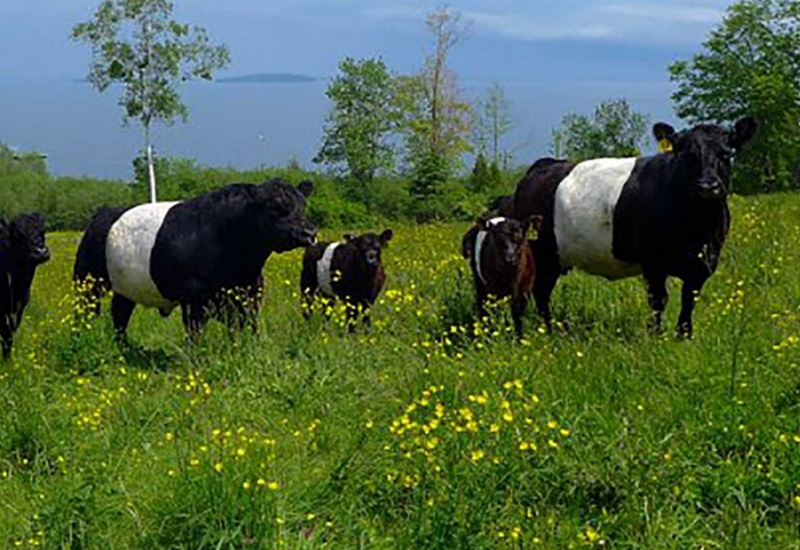 Kid-Friendly Things to Do in Rockport ME
Aldemere Farms
Aldemere Farms is home to the famous "Oreo" cows – belted Galloway cows that look to some people, like Oreo cookies. Not only can you visit the cows, but you can explore the farm, learn more about cows and the area, and pick up some delicious, home-grown beef.
Glen Cove Beach
Glen Cove Beach can be found at the Glen Cove Park rest area, located right off of Highway 1, which traverses the state of Maine along the coast. With saltwater swimming access, you can also explore mudflats during the low tide. There are also picnic areas and barbecues. This is a perfect stop-off while you're exploring the Maine coastline and is just a 1/2 mile from our family-friendly sister property, Glen Cove Inn & Suites.
Walker Park
Walker Park is a small, saltwater area that is the home of picnic areas, fire pits, and a playground. When the tide goes out, this is the perfect place to look for seashells and other sea treasures. Because visitors frequent this smaller, saltwater area less often, it is a great place for families who prefer things a little more on the quieter side.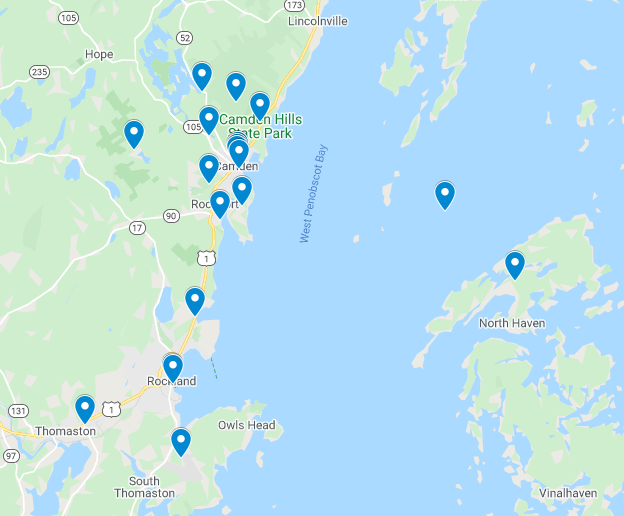 More Mid-Coast Maine Kid-Friendly Activities
Acadia National Park
Acadia National Park is an excellent day trip from the Camden area. This National Park is home to Cadillac Mountain and the highest rocky headlands on the East Coast. 7 of the peaks are over 1000 feet. Your family can enjoy any of the 158 miles worth of trails or 45 miles worth of carriage roads. If you and your family travel regularly to National Parks, or if this is your first time, be sure to check out the National Parks Passport. Designed specifically for children, this passport helps your children to get more out of each National Park visit.
Coastal Maine Botanical Gardens
Coastal Maine Botanical Gardens are the biggest botanical gardens in New England – and one of the few botanical gardens in New England located on the coast. This makes it perfect for taking in the beautiful gardens, walking the paths, breathing in the fresh sea air, and for capturing great photos. Your kids will love getting up close and personal with the variety of flora and fauna and you'll love the picture-perfect memories that you capture while they're at it.
Knox Museum
The Henry Knox Museum transports visitors from the present day and drops them back in the revolutionary era. Visitors will catch a glimpse of the goings-on surrounding the action-packed and history-making time surrounding the revolution.
North Haven Island
North Haven Island is one of only 14 unbridged islands in Maine. The island is accessible year-round by ferry for inhabitants and tourists alike. North Haven boasts a close-knit population of around 300 people. The family fun begins on the ferry ride and includes beaches, restaurants, theater, and art shows.
Request our full vacation guide to Mid-Coast Maine. All the amazing things to do in Mid-Coast Maine in one free guide.
Get the Vacation Guide
Owls Head Transportation Museum
Owls Head Transportation Museum is the best place to explore modes of transportation from the pre-1940s. You'll find airplanes, ground vehicles, engines, as well as related technology. Your gear heads, history lovers, or lovers of outside-of-the-box museums will love the Owl's Head Transportation Museum.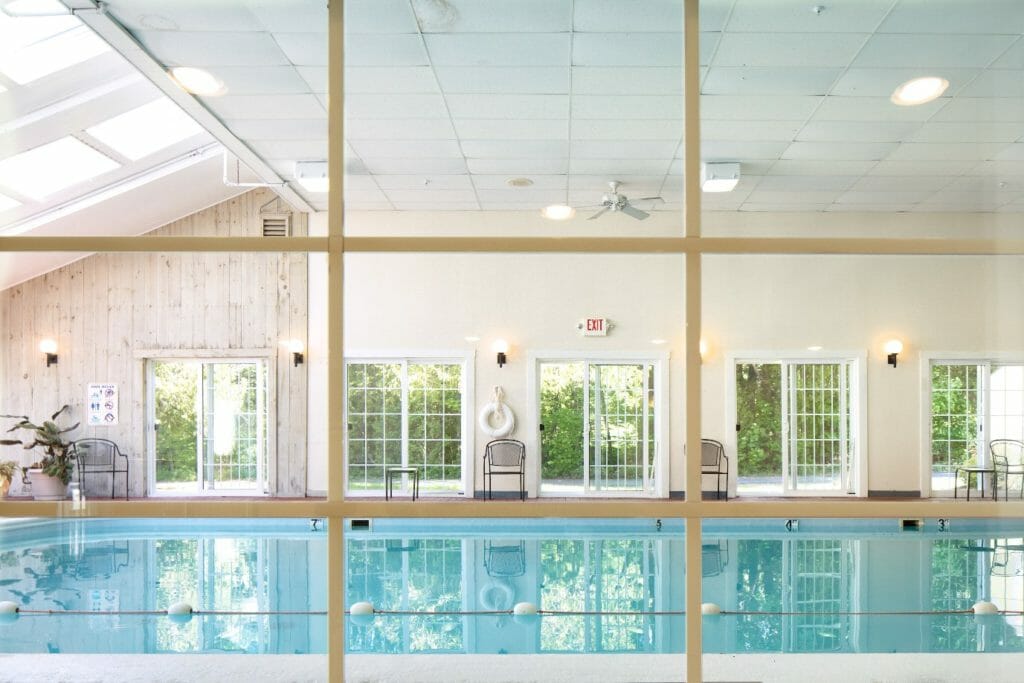 Family-Friendly Hotel in Camden & Rockport, Maine
With so many things to do in Maine with kids near Camden, Rockport, and Rockland, a family-friendly vacation awaits you in midcoast Maine! From festivals, museums, and even a specialty candy shop, there's something for everyone in your family to enjoy when you visit. So you'll definitely want a family-friendly hotel in Camden, Maine. The Country Inn of Camden/Rockport is an excellent, family-friendly hotel.
With 36 rooms in the main house, which are open year-round, and 11 seasonal cottages, as well as pet-friendly rooms, you'll find the perfect fit for your family's needs.
Our sister property, Glen Cove Motel, also includes family-friendly and pet-friendly accommodations just down the road in Rockport, Maine.
A better-than-continental breakfast greets our guests each morning. And there are snacks served each afternoon. With a heated indoor pool. hot tub, workout area, spa services, and other great amenities, everyone in the family will find something to love.
Check out our rooms and start planning your Maine family vacation now.