Do you prefer to unwind by the water during your vacation? While there are tons of places to do that along the shores of MidCoast Maine, there's something special about Megunticook Lake in Camden.
Along with the relaxing atmosphere and beautiful views, it's free to visit the lake. And, there are so many recreational activities and places to discover while you're here! Let's find out why Lake Megunticook is such a treasured spot in MidCoast Maine.
Request our full vacation guide to Mid-Coast Maine. All the amazing things to do in Mid-Coast Maine in one free guide.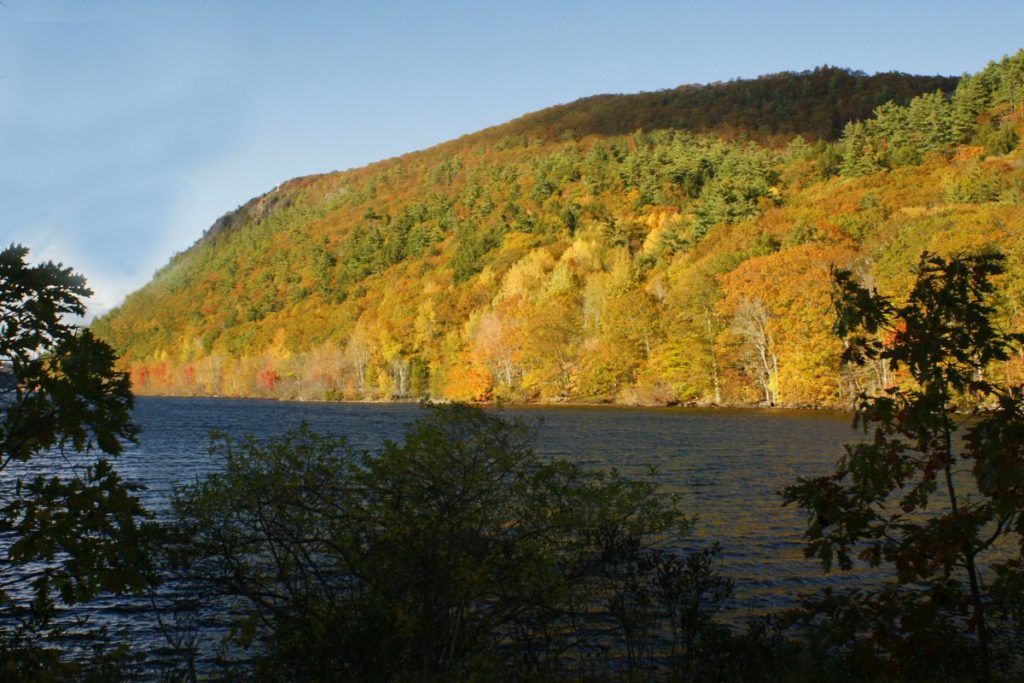 Getting to Know Megunticook Lake
Stretching across more than 1,300 acres, Megunticook Lake is the largest lake in Knox County, Maine. With a 30-mile perimeter, this fresh body of water is located in three Maine towns — Camden, Lincolnville, and Hope.
It's such a popular place to visit because the towering Mount Megunticook cliffs rise to the east, while the rest of the lake is lined by a variety of flora. There are also a few islands and a small peninsula that extends into the middle of the lake — where you can explore a nature preserve.
Things to Do at Megunticook Lake
When you think about going to a lake, swimming, fishing, and boating might come to mind first. You can certainly do those activities here, but Megunticook Lake has so much more to offer than you might see at first glance.
Swim at Barrett's Cove Public Beach
Featuring designated swimming areas, Barrett's Cove beach is located on the southeast corner of Megunticook Lake. Owned and maintained by the Town of Camden, this modest beach features public restrooms and showers.
The fresh water swimming beach has shallow water for children to safely play in and deeper water for older kids and adults. The lake's maximum depth is 65 feet. Plus, a diving float is anchored several hundred feet from the shoreline!
The best months to visit for swimming are July and August because that's when the water is warmest. Keep in mind, though, that these are the busiest months too. The water may be too chilly for swimming in June and September, although some people find the water temperatures during those months to be swimmable and refreshing.
If the water is too cold for swimming, you can still enjoy the magnificence of the nature that surrounds Barrett's Cove. Some locals visit throughout the year because the area is so peaceful.
Play on the Playground & Have a Picnic
Next to the beach at Barrett's Cove is a decent-sized area of grass with playground equipment that kids can enjoy. If your family likes to be adventurous, you could even try out rock climbing on the cliffs next to the cove.
When you need some time to recharge, the grassy area has outdoor grills and picnic tables for you to enjoy a meal. This spot is ideal for afternoon snacks and barbecues.
Go Kayaking or Stand-Up Paddleboarding
Near Barrett's Cove on Route 52, there's a public access launch for boats, kayaks, and stand-up paddleboards. On the opposite side of Megunticook Lake — the southwest corner on Route 105 — there's another public boat launch. You can bring your own boating gear, rent from a nearby outfitter, or schedule a guided tour.
Breakwater Kayak Co. offers two-hour and four-hour tours in kayaks, starting from the Route 105 boat launch. During the tour, the guides help you look for various wildlife and take you to Fernald's Neck Preserve in the middle of the lake, possibly landing to observe the flora and fauna. Additionally, the company offers two-hour and three-hour SUP tours.
At Maine Sport Outfitters, you can rent kayaks, canoes, and SUPs. The company offers four-hour kayak and canoe tours and three-hour SUP tours of the lake as well.
Fish From the Shore or a Boat
Along with swimming and kayaking, Megunticook Lake is a popular fishing destination between April and November. It's easy to spend an entire day looking for all the secret fishing spots and discovering all the hidden coves.
The clear water is full of cold-water and warm-water species and primarily has brown trout, largemouth bass, smallmouth bass, and white perch. However, you can catch a range of other fish — brook trout, rainbow smelt and trout, yellow perch, and more.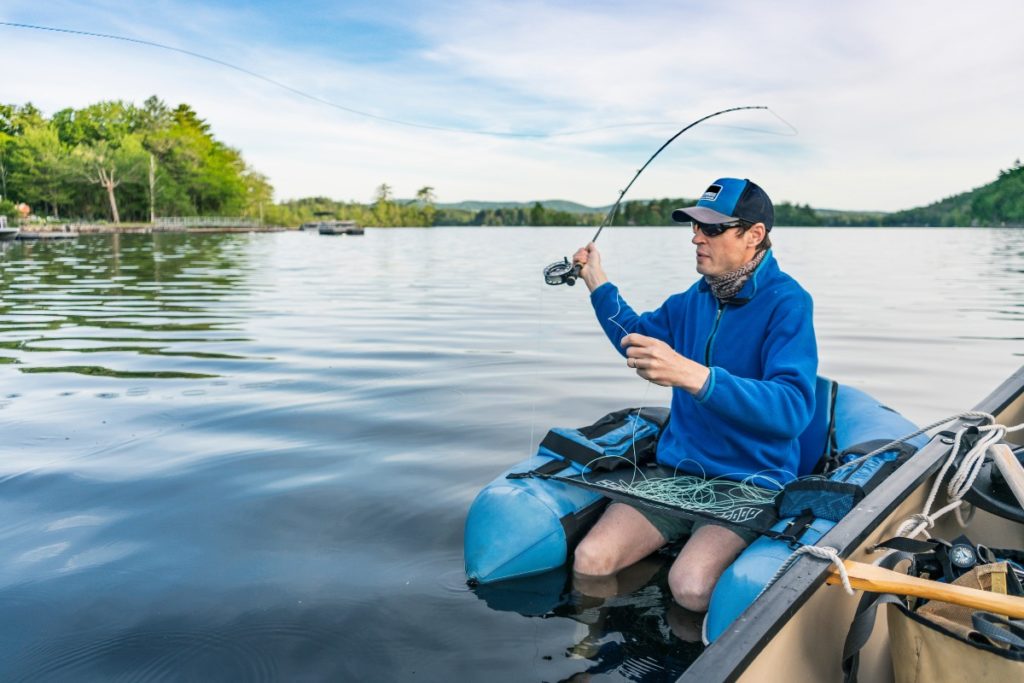 Visit McPheters Preserve
Near the Route 105 boat launch, The McPheters Preserve is maintained and protected by the Coastal Mountains Trust (which oversees the majority of preserves in the area). This 10-acre wooded preserve is dominated by eastern white pine and large hemlock trees.
The preserve also has 2,000 feet of Megunticook Lake shoreline, where you can observe an abundance of ferns and wildflowers. There's no trail here, but you can explore the area. It has shore access for watching wildlife and fishing on the lake. You can see common loons, red-winged blackbirds, and several duck species.
Explore Fernald's Neck Preserve
On the peninsula in the center of Megunticook Lake, Fernald's Neck Preserve is 285 acres of land mostly covered by huge, mature hardwoods, hemlocks, and pines. Under the canopy are thriving mushrooms, mosses, and rocky outcroppings.
This preserve has three trails. The White Trail is 0.4 miles round trip and easy, while the Orange Trail is 1.75 miles round trip and moderate — both feature views of the water. The Blue Trail is the longest at 1.8 miles round trip, and it's moderately difficult.
While you're here, you have to look for Balance Rock. This gigantic rock is a glacial erratic, which means that it was carried a great distance to its location by glacial ice. Its precarious balancing act is what makes it so interesting.
If you don't want to kayak or canoe to Fernald's Neck, you can drive to it and park in the lot by the gate.
Discover Norton Pond
If you're kayaking or canoeing north on Megunticook Lake, you'll eventually pass through a channel that leads to Norton Pond, which is part of Lincolnville Maine. This 112-acre lake has a depth of 55 feet. It's another beautiful place to explore and is ideal for fishing for brook trout, smallmouth bass, smelt, white and yellow perch, and more.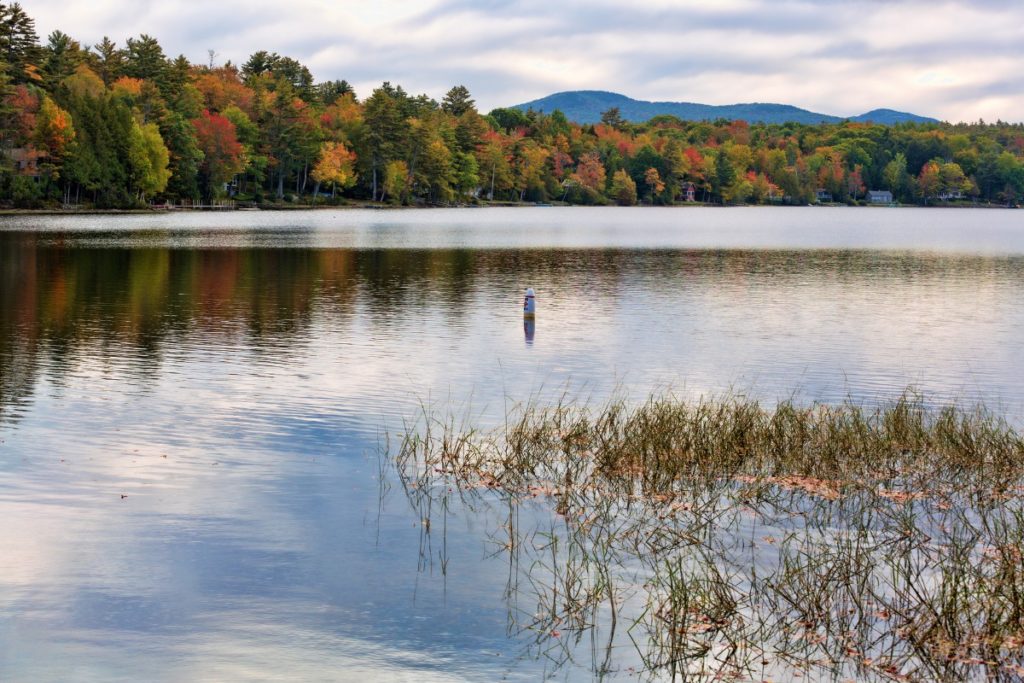 More Things to Do Near Megunticook Lake
If you manage to pull yourself away from Megunticook Lake, there are plenty more nearby things to do in Camden Maine. Here are a few of our top picks for all interests.
Camden Hills State Park
You don't have to go far to visit one of the biggest attractions in town — Camden Hills State Park. With 5,710 acres, it's the fifth-largest Maine state park and extends into Lincolnville. It has seven mountain peaks — Mount Megunticook is the tallest at 1,385 feet.
The park has 20 multi-use trails, offering 30 miles of recreational activities. The 1-mile Maiden Cliff Trail is a moderately difficult Natural Heritage Hike that leads you atop the cliffs for a view of Megunticook Lake from above.
On Maiden Cliff is a large steel cross that commemorates the death of 11-year-old Elenora French who was trying to recover her hat from a sudden gust of wind in 1864. That's where this spot got its name.
Aside from Camden Hills State Park, there are many more places with hiking trails in Camden to explore.
Simonton Quarry Preserve
For a unique stop on your MidCoast getaway, check out the Simonton Quarry Preserve in Rockport Maine. There's no trail through the 26 acres, but you can walk around and see three limestone quarries that operated here in the 19th century. Also, you can see the narrow-gauge railroad that transported the lime to the Rockport Harbor kilns. This spot is great for picnics as well.
Lobstering & Boat Tours
To experience the open waters of Penobscot Bay and the Atlantic Ocean, book a boat tour from Camden Harbor. Several tour options are available — such as lighthouse, lobstering, and marine wildlife tours with Camden Harbor Cruises and Maine Windjammer Cruises.
Golfer's Crossing Miniature Golf
If your family enjoys some friendly competition, head to Golfer's Crossing. This 18-hole course is open seasonally and has natural landscaping with waterfalls. It's one of the best things to do in Camden for families with kids.
Curtis Island Lighthouse
There are several lighthouses in MidCoast Maine, and Curtis Island Lighthouse is located in Camden Harbor. The tower is part of a public park, so you can walk around the grounds. Or, you can view the lighthouse by boat.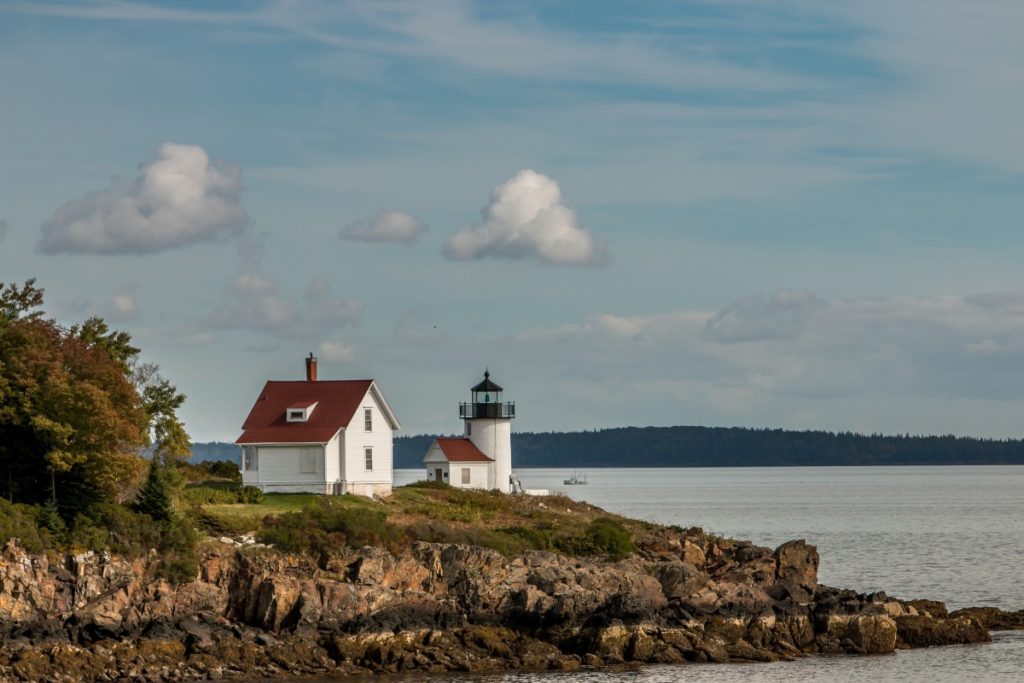 Where to Eat Near Megunticook Lake
There's nothing like fresh Maine seafood, and the MidCoast boasts some of the best. On top of that, the coastal towns in this region serve a range of delectable cuisines, so you won't have trouble satisfying your taste buds. Here are a few of the locally owned restaurants in Camden that we recommend.
Camden Deli
Having a picnic is a fantastic thing to do at Megunticook Lake, but if you don't want to make your own, stop by Camden Deli. This family restaurant makes gourmet sandwiches and homemade baked goods, salads, and soups — all of which are perfect for a picnic by the water.
River Ducks Ice Cream
Whether you want a different way to cool off or just have a sweet tooth, ice cream at River Ducks Ice Cream should hit the spot. This small shop is only open seasonally but serves traditional and soft serve frozen desserts — malts, milkshakes, sorbet, sundaes, and more.
Camden House of Pizza
If you're looking for a dine-in location with something everyone in the family can enjoy, Camden House of Pizza has some of the best specialty pizza in the area. If you prefer, you can take a slice from the warming oven or build your own pizza. In addition, the restaurant serves traditional Greek and Italian dishes and sandwiches, as well as burgers.
Long Grain
For Asian-inspired cuisine, grab a table at Long Grain. This restaurant uses only fresh, locally sourced ingredients. Because of that, the menu changes with the ingredients that are available each season. Also, the ramen and wide noodles are made fresh daily.
Waterfront Restaurant
Located on Camden Harbor, Waterfront is a friendly and cozy place to have a seafood dinner. Along with using fresh, high-quality catches from local fishermen, the restaurant sources its other ingredients from local farmers. It makes burgers, sandwiches, and an array of entrees.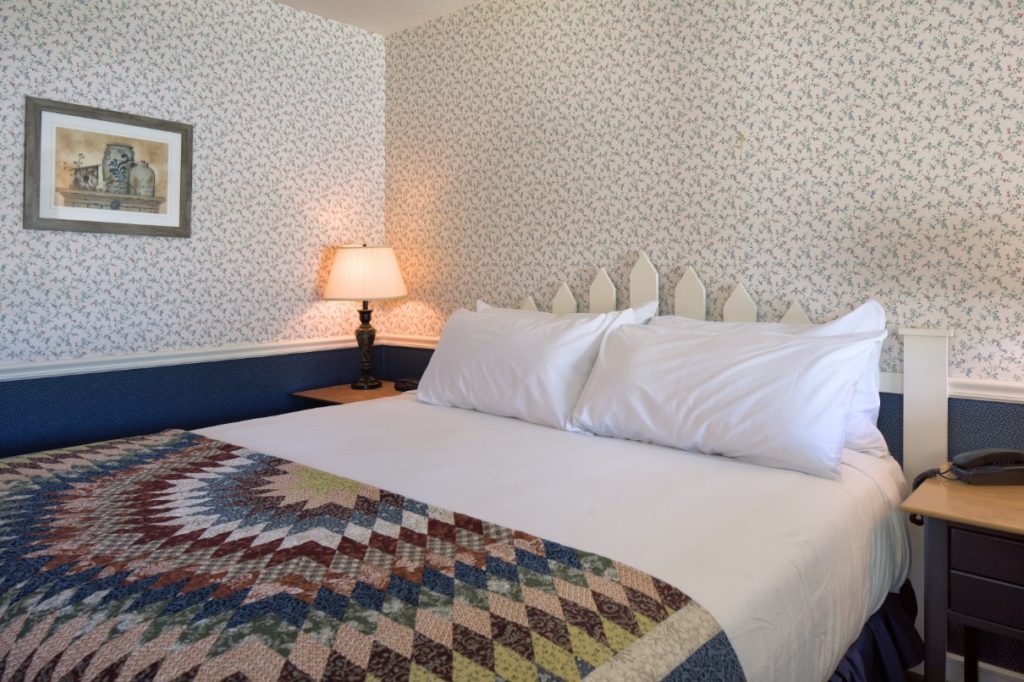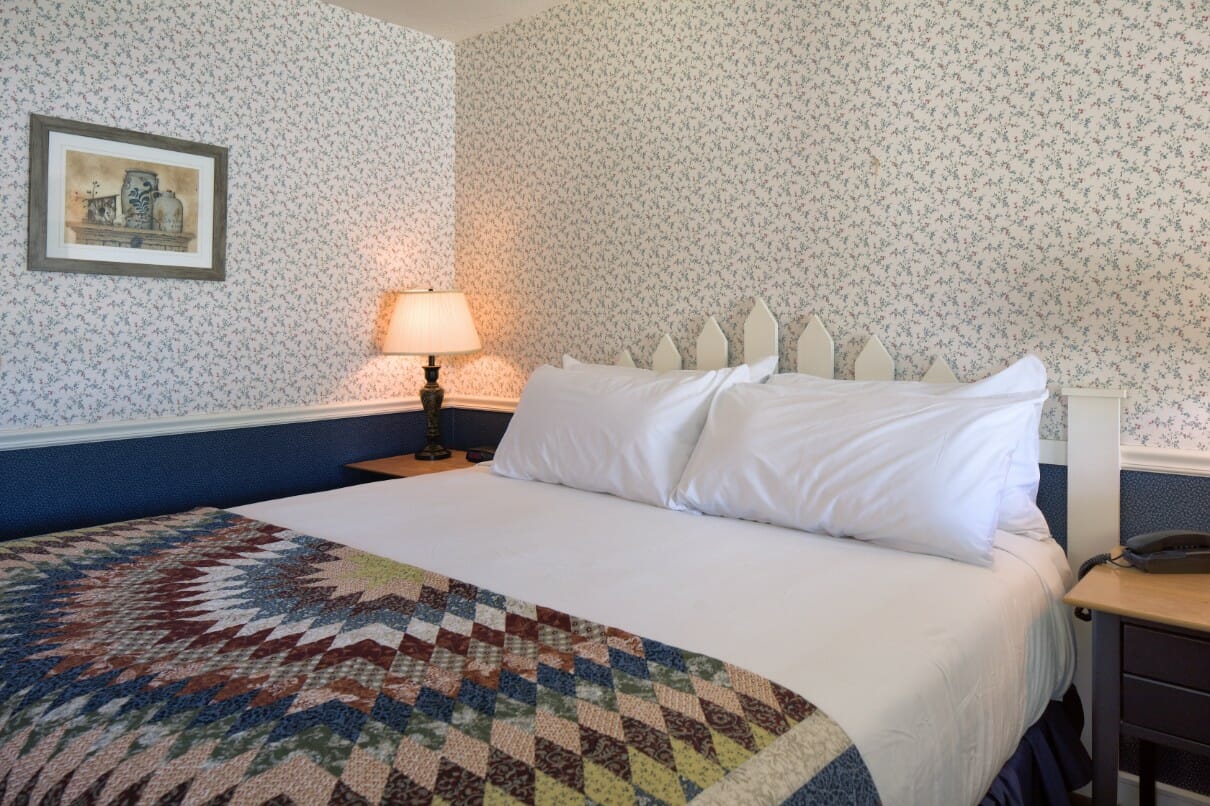 Best Places to Stay Near Megunticook Lake
Less than a 10-minute drive from Barrett's Cove and Megunticook Lake, The Country Inn at Camden Rockport is the ultimate bed and breakfast. We offer comfortable rooms, suites, and cottages alongside a range of top-notch amenities. As you're planning your MidCoast Maine trip, check our availability.
If you prefer to stay closer to Rockland Maine, Glen Cove Inn & Suites is our seasonal sister hotel. Check out our family-friendly suites for your next getaway.
Request our full vacation guide to Mid-Coast Maine. All the amazing things to do in Mid-Coast Maine in one free guide.