Spending time on the beach is one of the most popular activities to do in Maine. Whether you visit a sandy or pebble beach, you're guaranteed to get scenic views of harbors and bays. And among the more than a handful of beaches in Camden, Laite Memorial Beach is one of the best.
Request our full vacation guide to Mid-Coast Maine. All the amazing things to do in Mid-Coast Maine in one free guide.
What to Expect at Laite Memorial Beach
With a relaxing, low-key atmosphere along Camden Harbor, Laite Memorial Beach is a community gem primarily maintained by the town's Parks and Recreation Department. It stands as a memorial to fallen World War II soldiers and was donated to the town in honor of the Laite family's son.
Laite Beach is located about a half-mile from downtown Camden and downhill from Bay View Street, which makes it hard to see from the road. After pulling into the half-circle drive, you'll have to park on the side of the road. A path and a short set of stairs lead through the grass hill and down to the water.
There are no fees to use Laite Beach, so the amazing views of the harbor and sailboats — and Penobscot Bay in the distance — are totally free! It's a great pebble beach for a walk during fall to see the colorful views, which make for fantastic photos too. However, this isn't all you can do at Laite Beach.
Sunbathing & Swimming
There's definitely room on this small stretch of beach to sunbathe, and about 100 feet from the shoreline is a swimming platform. While the harbor water might be cold most of the time, the temperature warms up just enough in August and early September for oceanfront swimming.
Plus, the water is tested weekly for quality through the Maine Healthy Beaches water quality program. Laite Memorial Beach passes the test at least 95% of the time, and you can check the updated status online before you go.
Boating
If you enjoy boating of any kind, such as kayaking and stand-up paddleboarding, Laite Memorial Beach is a good access point into Camden Harbor. You could even paddle your way to Curtis Island, which the town has owned since 1970.
The 7.5-acre island is a public park and is home to Curtis Island Light. Although you can't tour the lighthouse, you can explore the paths and grounds that surround it.
Swinging & Playing
The grassy area on the hill above Laite Memorial Beach is ideal for playing — like passing a ball or Frisbee. Additionally, there's a set of swings that you can even see from the road. It's one of the top places where you'll see kids burning off energy.
Picnicking
To keep your energy up for a full day of beach play and relaxation, we recommend packing a picnic and snack. At least a handful of picnic tables are situated around the grassy area where you can enjoy your food.
NOTE: Bathroom facilities are available on the hill to the side of the loop road.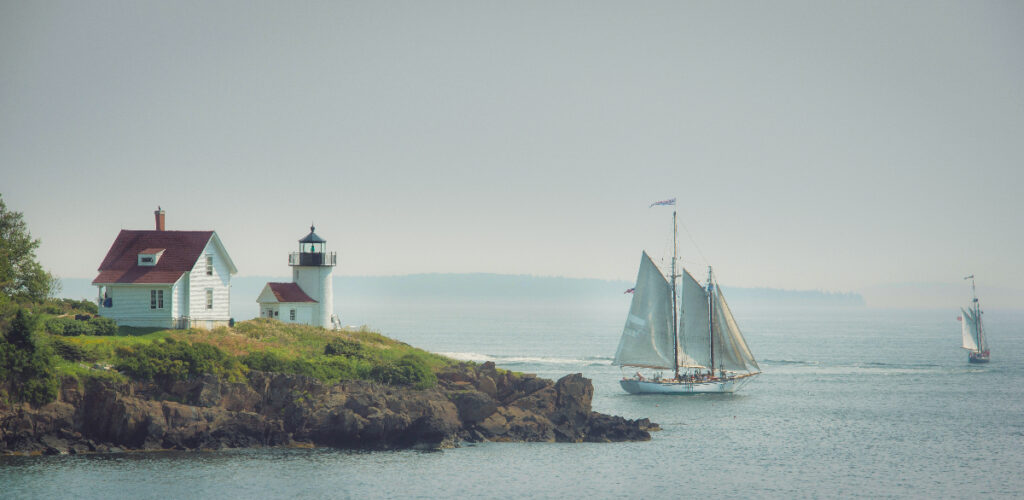 Considerations to Keep in Mind Before Visiting
Before you head to Laite Memorial Beach, bear in mind that there are no dedicated parking spots. Instead, you'll park alongside the loop road around the main grassy space. This is more of an issue during the peak season because the beach can be a popular spot to cool off during the summer months.
If you have kids, make sure that you keep a good eye on them while they're swimming because there are no lifeguards.
And if you decide to bring a four-legged friend or two with you, you must have control the whole time — either by voice or leash. Also, dogs aren't allowed on the beach during the afternoon from May through September — the hours and rules for pets are posted above the doggy waste bin.
Things to Do Near Laite Memorial Beach
If you decide to explore more of the area during your beach day, there are plenty of things to do in Camden Maine. Here are just a handful of recommendations.
Merryspring Nature Center
The 66-acre Merryspring Nature Center is a nature park and education center less than a 10-minute drive from Laite Memorial Beach. It's free to visit during daylight hours.
The grounds have miles of trails — Perimeter Trail, Homestead Trail, North Meadow Trail, Power Line Trail, and Interpretive Trail. Several trail spurs lead to the Kitty Todd Arboretum as well, one of the center's most diverse habitats with tons of fauna and flora.
Also, the center features more than a dozen professionally designed gardens with daylilies, herbs, hostas, roses, perennials, and more. You can even get your hands dirty with some dead-heading and weeding. And before you leave, check out the library and gift shop.
Camden-Rockport Historical Society
Collecting, preserving, and displaying historical artifacts, documents, and photographs, the Camden-Rockport Historical Society has a campus of six 18th and 19th-century buildings — including a homestead, blacksmith shop, barn, and maple sugar house.
Walking through the buildings gives you a feel for everyday farming life during the period in Mid Coast Maine. And throughout the year, the historical society hosts numerous events — activities, lectures, and programs — for the public to enjoy.
Camden Harbor Park & Amphitheatre
Just off Main Street in downtown Camden, you'll find the Camden Public Library and its Harbor Park & Amphitheatre on opposite sides of Atlantic Ave from each other. Both were designed in concert even though their specific designs greatly differ, and they're on the National Register of Historic Places.
A popular place for town events and festivals, the 2-acre park rests atop a hill that overlooks Camden Harbor, offering stunning views. You can follow a path down to the waterfront where you can get an up-close look at Megunticook Falls, which flows from Megunticook Lake and tumbles down the embankment — between some buildings and the park — and into Camden Harbor.
Shopping in Downtown
Camden Maine attracts artists from across the country for inspiration to create an array of handcrafted items. You can take home some of these unique souvenirs and gifts while shopping downtown, and we have a few top spots to recommend.
The Owl & Turtle Bookshop Cafe is an independent bookstore that has been part of this vibrant community since 1970. Search through an expansive collection of books, and grab a bite and sip at the in-house cafe.
For over 75 years, The Smiling Cow has remained a family-owned shop that sells one-of-a-kind gifts — from books to collectibles to clothes. At The Cashmere Goat, you can get all of the crocheting and knitting items you need to bring your own creativity to fruition.
Request our full vacation guide to Mid-Coast Maine. All the amazing things to do in Mid-Coast Maine in one free guide.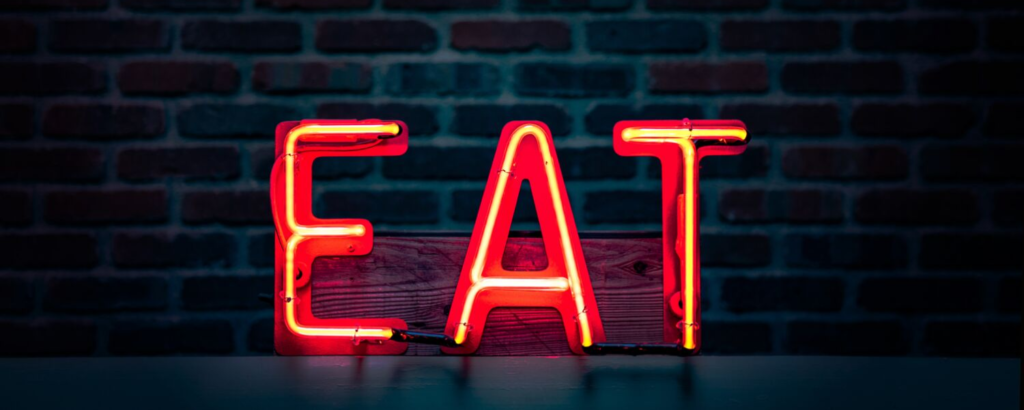 Camden Maine Restaurants for Every Appetite
When your time at the beach or visiting other attractions is done, you can head to one of many Camden restaurants. You can choose from a variety of cuisines, but here are a few top-rated options to satisfy every craving.
Scott's Place
For a quick lunch, Scott's Place is less than 1 mile from Laite Memorial Beach. This fast-food, takeout joint is open all year to serve hot and cold sandwiches.
The large menu features lobster rolls, hot dogs, wraps, onion rings, French fries, and so much more. You can either dine on one of the restaurant's picnic tables or dine elsewhere for your own picnic experience.
Franny's Bistro
The chef-owned Franny's Bistro serves delicious food with gluten-free, organic, and vegetarian options.
Some popular menu items include the Ducktrap Farms smoked shrimp spring rolls, The Kraken calamari, house-made Gulf shrimp dumplings, seafood grits, and wood-grilled bistro steak with fries. For dessert, consider getting the house-made ice cream, which changes flavor regularly.
The Jack
Serving scratch-made street food alongside four indoor bocce lanes and cornhole, The Jack is the ideal spot for food and fun in one place. This casual bar features craft cocktails, 15 beers on tap, and a menu of fried pickles, hush puppies, Thai egg rolls, burger sliders, Korean tacos, house-made mac and cheese, churros, and more.
It's free to play bocce and cornhole, and during the summer, you can enjoy a view of Camden Falls from the patio. If you visit on Thursdays between November and May, you can join Trivia with Matt, a trivia event with a new theme each week.
Long Grain
Long Grain in Camden is one of the top Asian restaurants in Mid Coast Maine. Opened in 2009, the elegant restaurant has been making Asian fusion, combining Indonesian, Japanese, Singaporean, Thai, and Vietnamese cuisines while incorporating Maine foods.
The owners integrate fresh ingredients into all of their dishes, which range from salads to noodles to dumplings. Specials are available daily, and the small wine list complements the Asian cuisine well.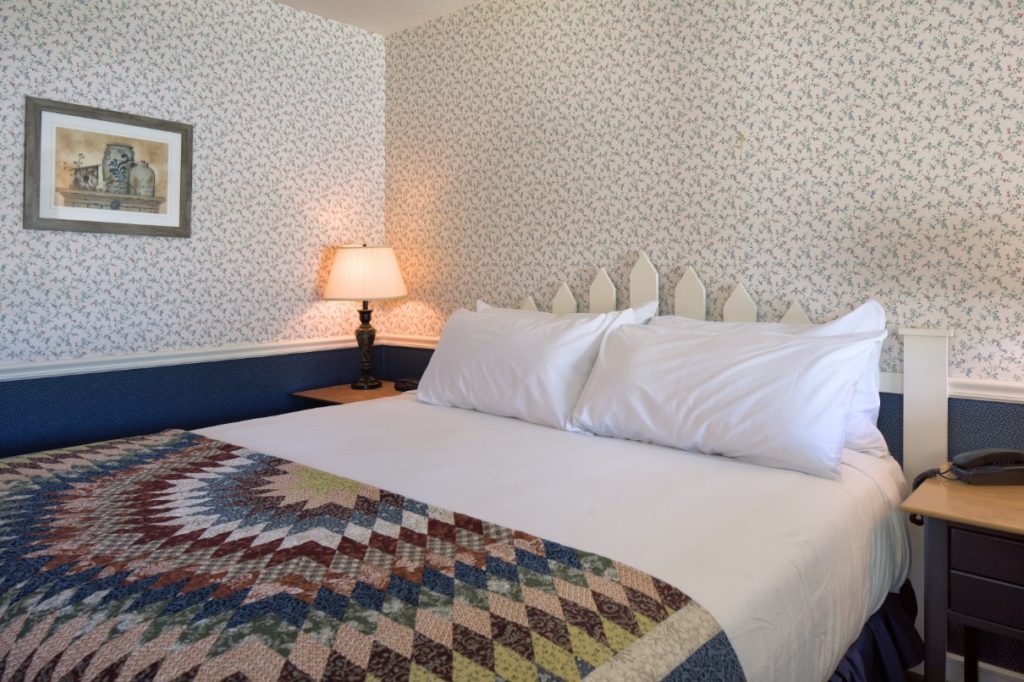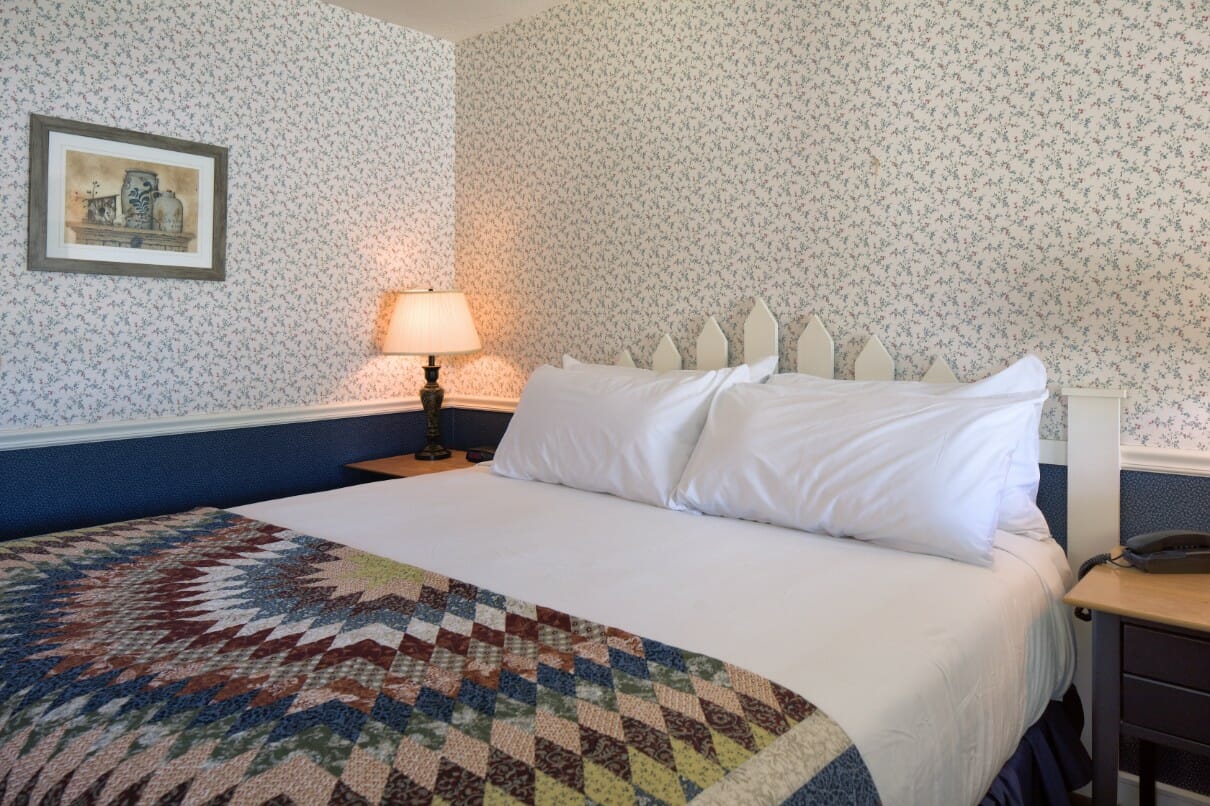 A Cozy Place to Stay Near Camden's Laite Memorial Beach
Having a home away from home that's close to the beach is helpful if you want to change before going to a restaurant for lunch or dinner, especially if you choose a fancy venue. Fortunately, The Country Inn at Camden Rockport is only a five-minute drive from Laite Memorial Beach.
Once the spot of Marion Village, our comfortable inn features 36 rooms and 11 cottages, some of which are suitable for pets. We offer a range of fantastic amenities too, such as a homemade breakfast with gourmet coffee every morning and a health club with a heated pool and hot tub.
View the rooms and cottages available for your travel dates when you're ready to book accommodations at The Country Inn!
Request our full vacation guide to Mid-Coast Maine. All the amazing things to do in Mid-Coast Maine in one free guide.