Mid-Coast Maine is a beautiful place to visit all year, especially during a snowy December. The white powder on the ground, on the tops of buildings, and in the trees makes the region look magical.
From winter sports to indoor activities to holiday-themed festivals to warming hot chocolate, the numerous things to do in Mid-Coast Maine in December offer a whole different getaway experience compared to summer. Add some of these ideas to your winter itinerary!
Request our full vacation guide to Mid-Coast Maine. All the amazing things to do in Mid-Coast Maine in one free guide.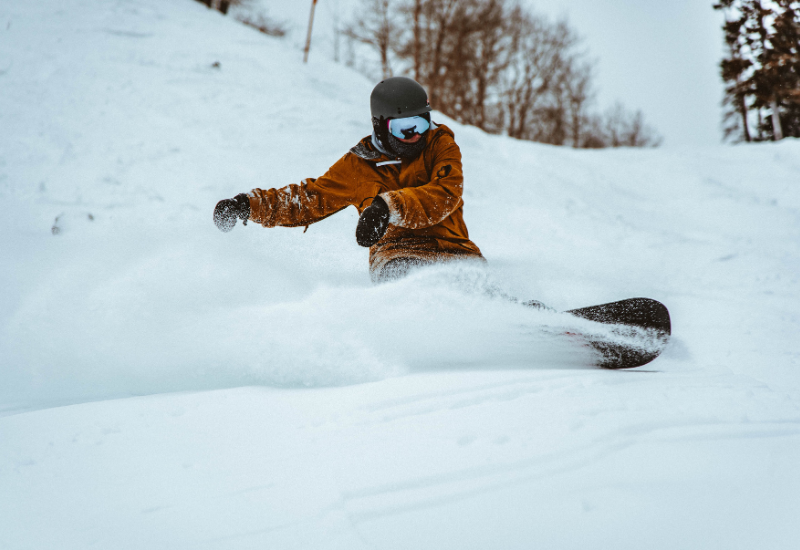 December Outdoor Activities in Mid-Coast Maine
The cold season generally lasts from early December to mid-March throughout MidCoast Maine, which makes a lot of people want to stay indoors. If you prefer to be active and outdoors, though, you're in luck.
The snowy period lasts from the end of October until almost the end of April — averaging about 10 inches of snowfall during December. This amount gives you plenty of opportunities to go skiing, snowboarding, snowmobiling, snowshoeing, sledding, and the like.
TIP: Maine Sport Outfitters and Sidecountry Sports have locations in Rockland, Rockport, and Camden so that you can gear up for winter sports.
Skiing & Snowboarding
In Edgecomb, the 16-acre Singing Meadows Preserve has a three-quarter-mile trail loop with gentle cross-country ski slopes. Another place with cross-country ski trails is Camden Hills State Park — 20 trails and more than 25 miles, in fact.
One of the top places to go downhill skiing and snowboarding in Mid-Coast Maine, though, is the Camden Snow Bowl. This town-owned ski area is home to the 1,300-foot Ragged Mountain, and it's the only spot on the East Coast where you can ski with a view of the ocean. The 4,000-foot lift alone offers a spectacular view. Plus, the Bowl has a 400-foot toboggan chute.
In Jefferson, the Hidden Valley Nature Center is a fourth option. The 1,000 acres of land feature more than 20 miles of ski trails — half of which are groomed — across deep woods, rocky ledges, and other terrain.
Biking, Snowmobiling, Hiking, & Snowshoeing
Along with cross-country skiing, the trails at Camden Hills State Park are also ideal for hiking, mountain biking, snowshoeing, and snowmobiling. It's particularly fun to snowshoe to the peak of Mount Battie.
For more mountain biking, check out the 4.5-mile multi-use trail at Thomaston Town Forest. It connects to Jack Baker Woods and the Thomaston Village Trail as well. Meanwhile, the Rockland Breakwater Lighthouse and Merryspring Nature Center are nice places to go for a walk.
Sledding & Tubing
If you're looking for a good hill to sled down, there are several throughout the region. Oak Point Farm in Boothbay Harbor used to be a historic saltwater farm and has a big hill that overlooks Townsend Gut.
In Damariscotta, the Coastal Rivers Conservation Trust's Salt Bay Farm & Nature Center has two hills that overlook Great Salt Bay marshes: a gentle hill on one side of the historic farmhouse and a steep hill near the parking lot.
Snow Marine Park in Rockland has a hill that tends to get icy during winter, and its sharp slope makes it fast for sledding. In Camden, hay bales are set up at the foot of the hill in Harbor Park so that sledders don't go into the icy water.
The hill at Heritage Park in Belfast — affectionately referred to as Chicken Hill by locals — is another where you can sled to the waterline.
Ice Climbing & Ice Skating
For a unique activity in Mid-Coast Maine in December, consider going ice climbing with Equinox Guiding Service based in Camden. It offers guided ice climbing expeditions for beginners and experienced climbers.
And if you enjoy ice skating, it just needs to be cold enough for the water to become solid ice. Some places that are great for outdoor skating include Pemaquid Lake in Damariscotta, Megunticook Lake in Camden, Hobbs Pond in Hope, Norton's Pond in Lincolnville, and Kirby Lake in Belfast.
TIP: For indoor ice skating, head to the MidCoast Recreation Center in Rockport. A schedule for public skate times for all levels of skaters is available on its website.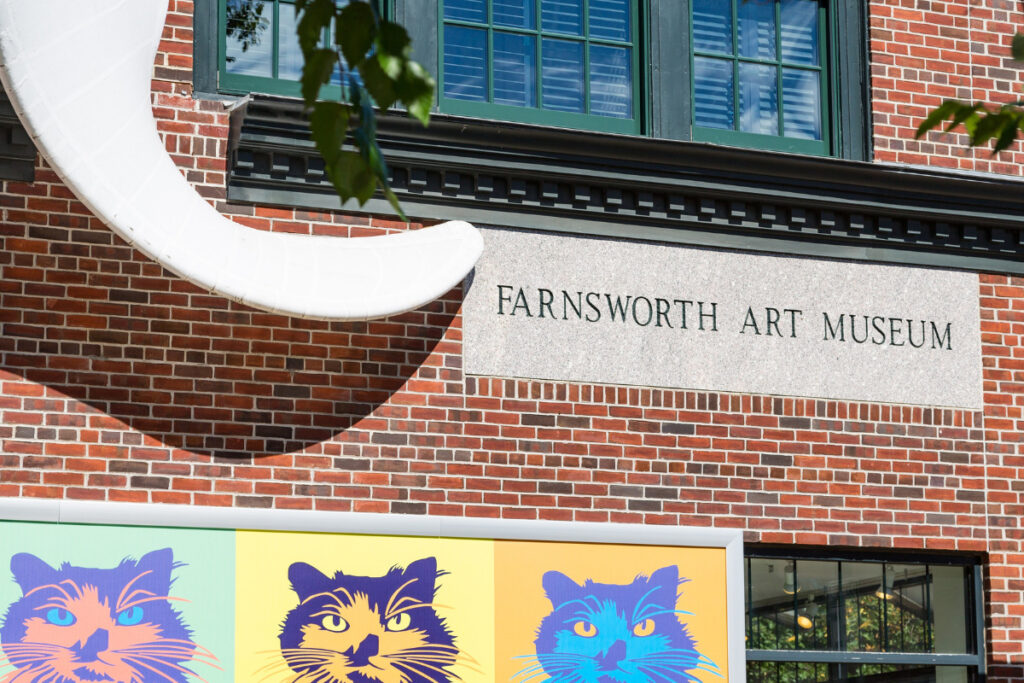 Indoor Things to Do in Mid-Coast Maine in December
While there's nothing like spending time outdoors in Mid-Coast Maine during December, you might not want to be outside for your entire getaway. That's understandable, so we've gathered a few indoor activities that you can do too.
Museum Tours
Mid-Coast Maine is full of history, and there are numerous museums where you can learn all about it. Here's a quick list of some museums to choose from:
Holiday Concerts & Shows
With Christmas in December, it's no surprise that holiday concerts and shows are held throughout the region. The Opera House at Boothbay Harbor, the Strand Theatre in Rockland, the Bay Chamber Concerts in Rockport, and the Camden Opera House all feature some sort of holiday performance or film.
Request our full vacation guide to Mid-Coast Maine. All the amazing things to do in Mid-Coast Maine in one free guide.
December Festivals & Events in Mid-Coast Maine
There's always some kind of festival or event planned in Mid-Coast Maine, but some December events truly light up the region. Check out some of these must-see festivals during your winter visit (arranged by date).
Boothbay Lights
In Boothbay Harbor, Boothbay Lights is a month-long celebration of the holiday season. It actually starts about mid-November and runs through the majority of December. Some notable December events include the arrival of Santa, a lighted boat parade, the Gingerbread Spectacular, and caroling at the Opera House.
Gardens Aglow
One of the biggest attractions in Mid-Coast Maine during December is Gardens Aglow at the Coastal Maine Botanical Gardens. From mid-November through the end of December, you can walk through 14 acres of gardens that glow with more than 650,000 lights.
Santa Express
Looking for a family Christmas adventure? Hop on the Santa Express with the Belfast & Moosehead Lake Railroad. The company operates these 1-hour rides for a few weeks in December, starting from the day after Thanksgiving. Everyone will get cookies and hot chocolate and the chance to tell Santa their Christmas wishes.
An Old Fashioned Christmas in Bath
With a variety of festive events, An Old Fashioned Christmas in Bath is organized for a few weeks, starting the weekend after Thanksgiving with Santa's arrival. Throughout December, though, you can enjoy Trolley Caroling each Friday and Saturday until Christmas.
There's also the Bright Night Bath event when you can go shopping and explore Gingerbread Downtown. And, you can watch Santa and Mrs. Claus ride through town in an ATV parade.
Christmas by the Sea
Held across Rockport, Camden, and Lincolnville, Christmas by the Sea features an array of activities during the first weekend of December. Some of these include holiday music, caroling, a community tree lighting ceremony, holiday crafts and cookie decorating, shopping, a parade, and visits with Santa.
North Pole Express
The Railway Village Museum in Boothbay is already a fantastic place to go in MidCoast Maine, especially when you want a train ride. On the weekends leading up to Christmas, though, it runs the North Pole Express, which features a ride through the Village to the North Pole where riders get to meet Santa. Snacks and stories await at the Village's historic Town Hall too.
Annual Belfast Holiday Events
Starting the first weekend of December, an array of annual holiday events are held in Belfast for a couple of weeks. Check out the Early Bird Sale downtown, the Menorah Lighting to celebrate Hanukkah, the Holiday on the Harbor event to see Santa, and Sip & Splurge for a festive night of refreshments and shopping.
Wiscasset Holiday Marketfest
Making Christmas shopping a joyful experience, the Wiscasset Holiday Marketfest is held in early December. Other than shopping, you can do some other activities — tours of the historic Nickels-Sortwell House, fun and treats at Santa's Workshop, carols in the village, Christmas tree lighting, horse-drawn carriages, and more.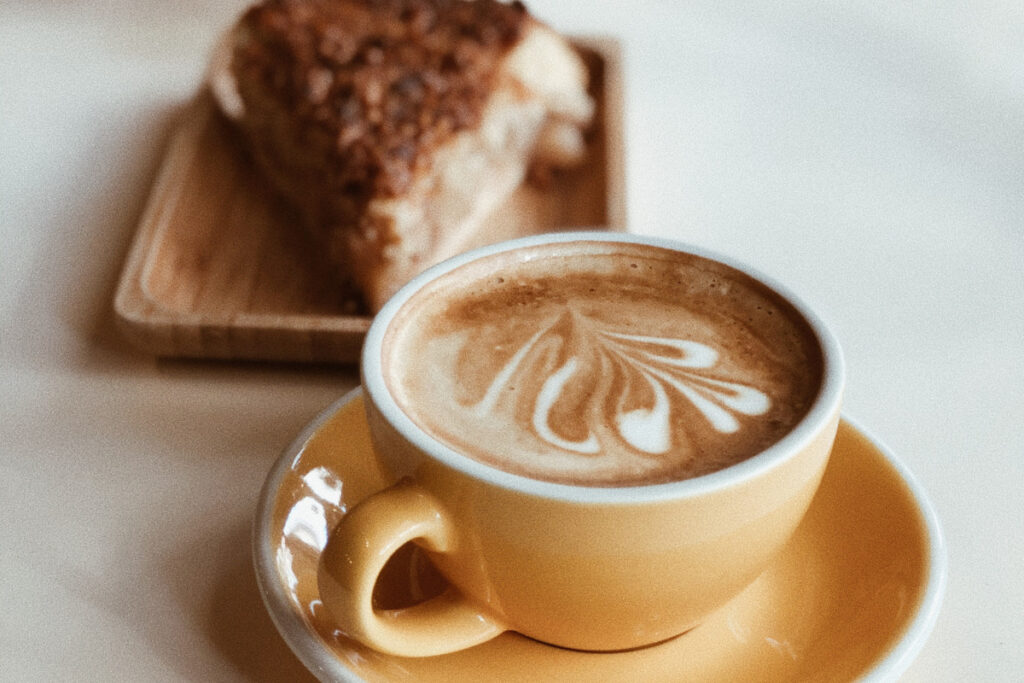 Hot Chocolate Spots in Mid-Coast Maine
While you're enjoying all of these awesome things to do in Mid-Coast Maine in December, you don't want to miss grabbing a cup of hot chocolate to stay warm. The region is full of locales that make some of the best hot cocoa that you'll ever have:
Request our full vacation guide to Mid-Coast Maine. All the amazing things to do in Mid-Coast Maine in one free guide.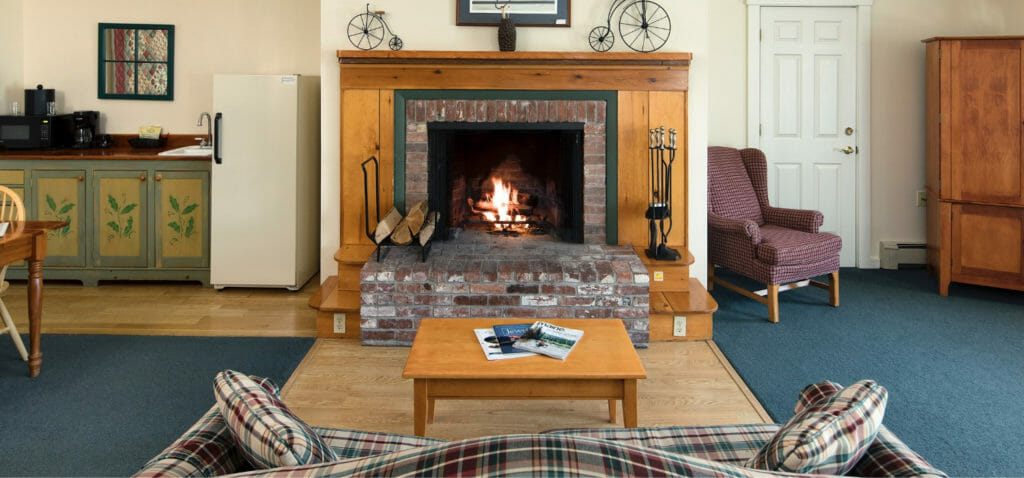 Where to Stay in Mid-Coast Maine in December
Situated in a central location, The Country Inn at Camden Rockport is an excellent boutique hotel where you can set up a base for exploring all the fun things to do in Mid-Coast Maine in December. In fact, everything on the above list is within a 1-hour drive of us.
We make our rooms, suites, and cottages a comfortable respite for every getaway. Additionally, we prepare a country-style breakfast each morning and provide access to a range of convenient amenities, such as an indoor heated pool and hot tub.
Book your accommodation with us for your December getaway in Maine!