First settled in 1774, Lincolnville Maine is a vibrant little town that rests along Penobscot Bay. It's known for being named after Revolutionary War General Benjamin Lincoln, who was one of Henry Knox's friends.
Even though the town is small, there are still several recreational activities, restaurants, shops, and other things to do in Lincolnville Maine that will keep you busy for several days.
Request our full vacation guide to Mid-Coast Maine. All the amazing things to do in Mid-Coast Maine in one free guide.
Get the Vacation Guide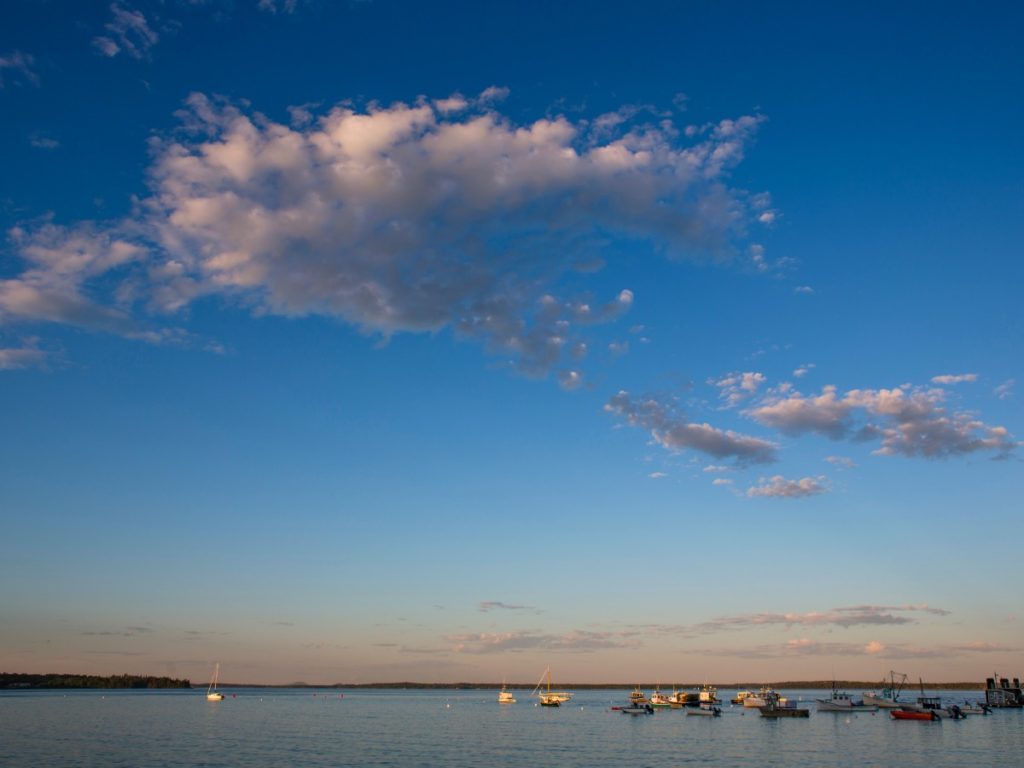 Best Lincolnville Maine Beaches & Parks
One thing that's plentiful in Lincolnville is nature. The beautiful sandy beach, ponds and lakes, and hiking trails are fantastic for outdoor fun.
Lincolnville Beach
Located on Atlantic Highway (Route 1), Lincolnville Beach is the primary beach in the town. Islesboro is within view, and nearby are War of 1812 cannons, restaurants, shops, and the Islesboro Ferry service.
Activities at Lincolnville Beach include swimming, relaxing in the sand, observing seabirds, and watching boats in the harbor. You can go fishing and boating as well. As a dog-friendly beach, you can take your four-legged family members.
Murray Preserve
A 7-acre oceanside field with a cobblestone beach, Murray Preserve is managed by the Coastal Mountains Land Trust. The land used to be an active blueberry and hayfield, and now it's a wonderful spot for having a picnic. Aster flowers color the field in late summer.
You can access it at the end of Howe Point Rd. just off Atlantic Highway. You'll come to the road just before crossing the bridge over Ducktrap River on the north side of town.
Camden Hills State Park
Although one of the main entrances to Camden Hills State Park is in Camden, three-quarters of the park is in Lincolnville. It's open all year, and offers activities for every season — picnicking, hiking, biking, horseback riding, snowshoeing, cross-country skiing, snowmobiling, and camping.
Fun Fact: The park has 20 trails.
Fernald's Neck Preserve
Encompassing 285-acres, exploring Fernald's Neck Preserve is one of the most fun things to do in Lincolnville Maine. Most of the area is covered in hardwoods, hemlocks, and pines.
Managed by the Coastal Mountains Land Trust, it has more than 3 miles of trails around the peninsula in Lake Megunticook. The White Trail is the easiest and shortest at 0.4 miles, while the Blue Trail and Orange Trail are each about 1.8 miles. The White and Orange trails lead to lake access for swimming.
Breezemere Park
If you're looking for a small freshwater beach, head to Breezemere Park. It's on Norton Pond and has a deep-water swim float. There's a picnic area and public boat launch too.
Ducktrap River Preserve
Another section of land managed by the Coastal Mountains Land Trust is Ducktrap River Preserve. It encompasses 1,140 acres of land around Ducktrap River, one of the last habitats for endangered Atlantic salmon.
The 5.6-mile hiking trail (round trip) is moderate in difficulty. The first 1.4 miles is part of a snowmobile trail. About 0.25 miles farther in is a 32-foot wooden footbridge that crosses over Ducktrap River. During the winter, you may see bobcat, coyote, deer, and moose tracks in the snow.
Ducktrap Wildlife Preserve
Separate from the Ducktrap River Preserve, the Ducktrap Wildlife Preserve is located next to and around the Ducktrap River, Knight Pond, Pitcher Pond, and Kendall Brook. The preserve protects more than 700 acres of ecologically sensitive land.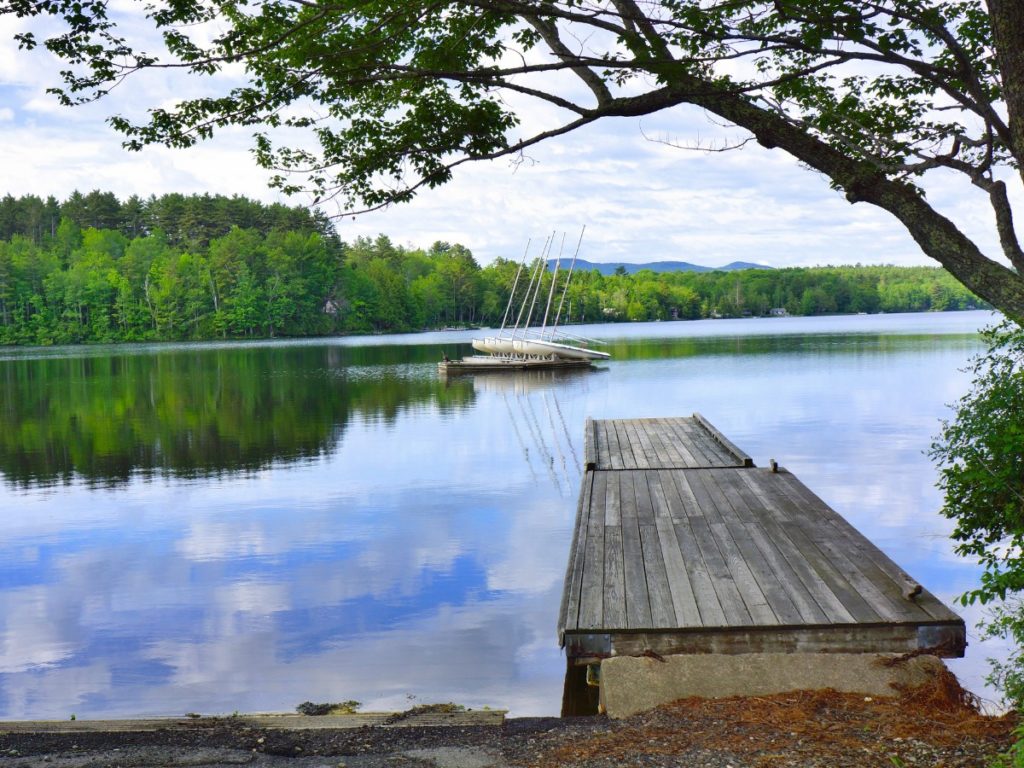 Best Boating Activities & Tours in Lincolnville Maine
Adventurous things to do in Lincolnville Maine aren't limited to landfall. There are a few ways to explore the water and visit other islands as well.
Quicksilver Water Taxi and Charter Boat
Popular with residents and visitors alike, Quicksilver Water Taxi and Charter Boat operates ferry and charter services throughout Penobscot Bay. The auxiliary ferry service shuttles passengers between the mainland and Islesboro. Charter trips can be booked for bird watching, fishing, picnicking, sightseeing, and more.
During the summer, Quicksilver is the main charter service to Warren Island State Park for camping. Along with your camping gear, the ship can carry small boats and kayaks.
Islesboro Ferry
Another ferry option is the Islesboro Ferry from the Lincolnville Ferry Terminal. Round-trip fares are reasonable — free for kids under age 6, $9 for kids ages 6 to 17, and $13 for adults. The ferry can transport bikes, motorcycles, standard vehicles, and oversized vehicles for additional fees.
Ducktrap Kayak & SUP
If you prefer to do the steering on Penobscot Bay, consider renting a kayak or stand-up paddleboard from Ducktrap Kayak & SUP. It has a wide range of single, tandem, and children's kayaks and SUPs.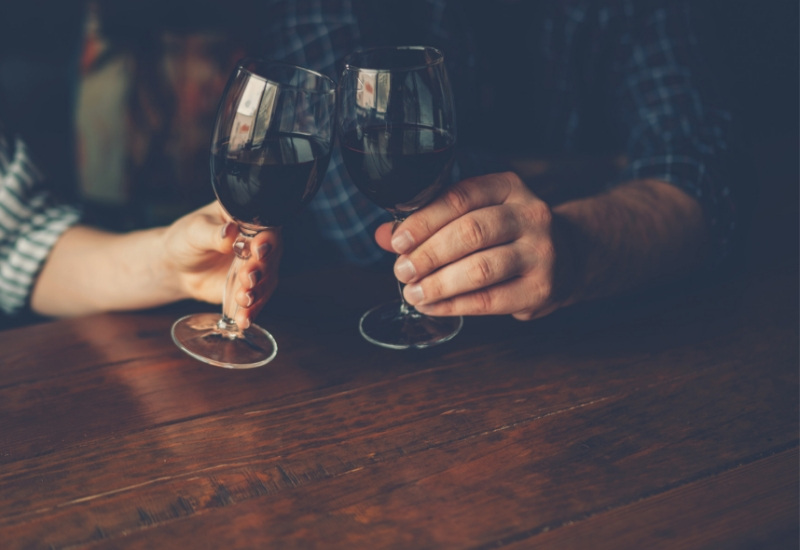 Best Lincolnville Maine Restaurants & Wineries
You're bound to work up an appetite after experiencing outdoor things to do in Lincolnville Maine. Whether you just need a snack or it's time for lunch or dinner, several Lincolnville restaurants and other spots will satisfy your belly.
Dot's Market
You can get freshly made soups, gourmet deli sandwiches, and baked goods at Dot's Market just off Atlantic Highway. The menu changes daily but always includes a selection of proteins, vegetables, and sweet treats — cakes, cookies, cupcakes, pies, and artisan candies. Coffee and tea are available too.
In addition, the market carries more than 200 wine varieties. You can pair them with a wide array of cheeses and sundries, such as imported olives, fresh baguettes, spreads, and nuts. These are great additions to picnic baskets!
Chez Michel Restaurant
Serving unpretentious American and French dishes, the Chez Michel Restaurant is a seasonal joint next to the mouth of Frohock Brook. The menu changes regularly, but may include fresh seafood chowders and stews, chili, and a variety of mouthwatering desserts. It has a patio with views of the marina.
McLaughlin's Lobster Shack
Making authentic seafood, McLaughlin's Lobster Shack has been a Lincolnville Maine staple since 1956. The family-owned seafood restaurant rests on Lincolnville Beach and uses high-quality, locally sourced seafood. Gifford's Ice Cream is on the menu as well.
The unique counter-pickup style service includes an outdoor pickup window that means you never have to leave the beach to get a meal or snack. On top of that, the Wheel House Beach Bar is a sardine carrier boat wheelhouse turned into a full-service bar with beer, cocktails, and wine.
Whale's Tooth Pub
With 400 feet of oceanfront, Whale's Tooth Pub is located across from the Chez Michel Restaurant. The interior features 1777 classic English pub decor, and the menu includes popular British-style dishes with a twist. From steak and prime rib to lobster and scallops, everyone can find something to enjoy.
Cellardoor Winery
Offering a more romantic setting, Cellardoor Winery is a beautiful place to taste wine and relax after a long day of activities. The estate includes a 5.5-acre vineyard and a state-of-the-art winemaking facility. In the tasting room barn, you can get four wine samples for $15.
Also, the award-winning wines are available by the glass and bottle. The winery has a selection of premade cheese plates to pair with your drinks, or you can build your own.
Sewall Orchard
For a healthy snack and experience in one place during the fall, head to Sewall Orchard — the oldest operating organic orchard in Maine. It's typically open to visitors during apple season from late September to November. You can enjoy apples and cider while watching the cider press in operation.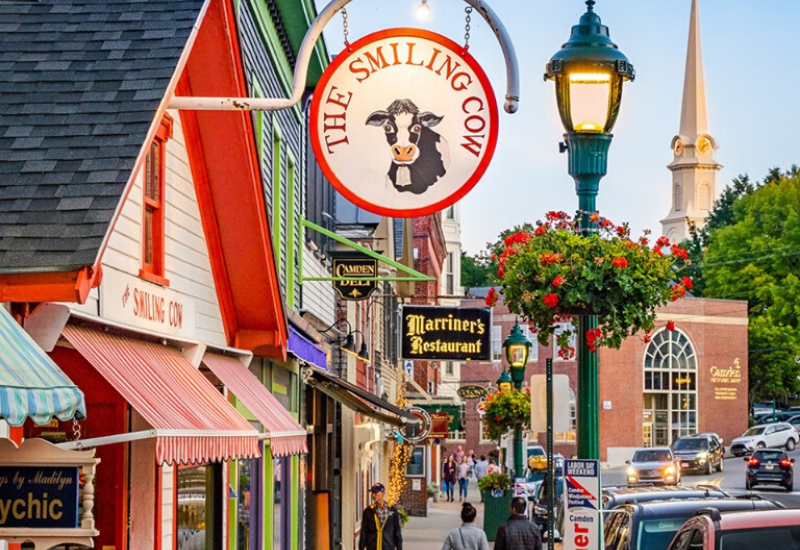 Best Boutiques & Shops in Lincolnville Maine
Anyone who loves to shop will think that it's one of the best things to do in Lincolnville Maine. The picturesque town is known for its unique items and antiques.
Green Tree Coffee & Tea
Coffee and tea enthusiasts will absolutely love Green Tree Coffee & Tea. Since 2002, the company has been roasting and packaging gourmet coffees and teas with cultural and environmental responsibility in mind. It even supports charitable organizations that share its philosophy.
Beachology Lincolnville
Established with the goal to help families preserve memories, Beachology Lincolnville is more than a gift shop. The owners love to hear people's stories and get to know several generations of families who return to the town year after year. Taking the art of gift-giving seriously, it has an excellent selection of one-of-a-kind items.
Maine Artisans
As a cooperative gift shop and gallery, Maine Artisans sells some of the highest quality state-made arts and crafts. The store is open seasonally from May through October.
The Red Barn Marketplace
Standing two stories, The Red Barn Marketplace is the ultimate antique destination. The barn was built in 1880 and originally housed bales of hay for horses. It was turned into an antique shop in spring 2016. There are 30 vendors who sell antiques, collectibles, furniture, gifts, home goods, jewelry, and other vintage items.
The barn has a bakery too. It makes an assortment of fresh breads, cakes, cookies, pastries, and pies every morning. Gluten-free options and local coffee are always available.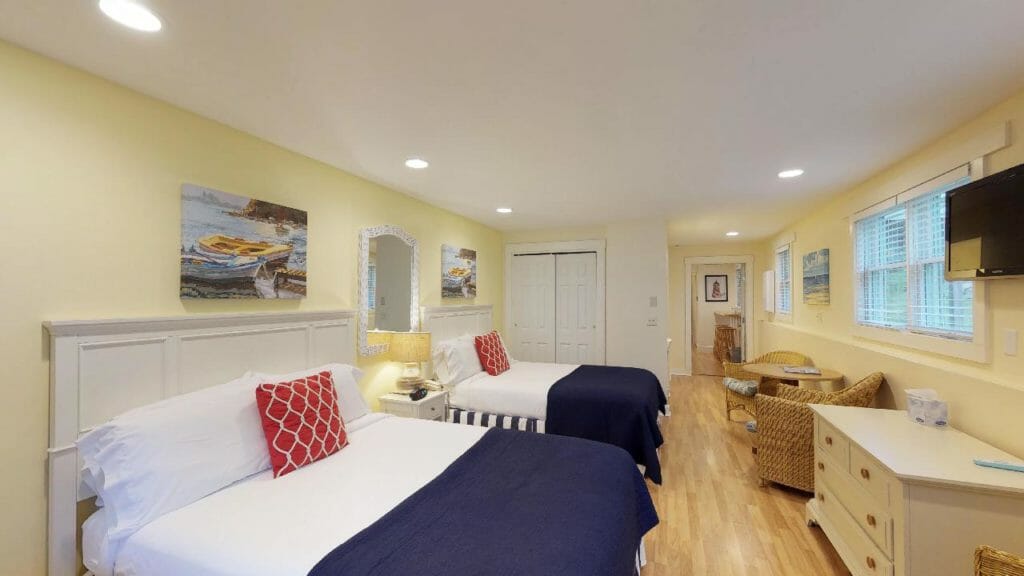 Best Lodging for Things to Do in Lincolnville Maine
When you're planning to visit Lincolnville Maine, you want comfortable accommodations in a convenient location.
The Country Inn at Camden Rockport and Glen Cove Inn & Suites are each only about 15 minutes from many of the activities above. Plus, you get to stay near the many other things to do in Camden, Rockport, and Rockland.
Find available rooms at The Country Inn or Glen Cove for your next Mid-Coast Maine vacation.
Request our full vacation guide to Mid-Coast Maine. All the amazing things to do in Mid-Coast Maine in one free guide.
Get the Vacation Guide