Whether you call Maine home or you're just visiting, there's so much to do and see throughout the state. If you're looking for an out-of-the-way adventure, consider going to Islesboro Maine. This vibrant island community is about 3 miles east of Lincolnville in Penobscot Bay.
Request our full vacation guide to Mid-Coast Maine. All the amazing things to do in Mid-Coast Maine in one free guide.
Get the Vacation Guide
An Islesboro Maine Overview
The island of Islesboro is a narrow, 14-mile-long island that rests off the coast of Midcoast Maine. In the late 18th century, it was incorporated into the United States after farmers and fishermen established a settlement.
Wealthy settlers eventually established a summer colony on the island in the late 19th century and early 20th century. The island was originally called Long Island, but over the years, it became known as Islesborough and eventually Islesboro as we know it today.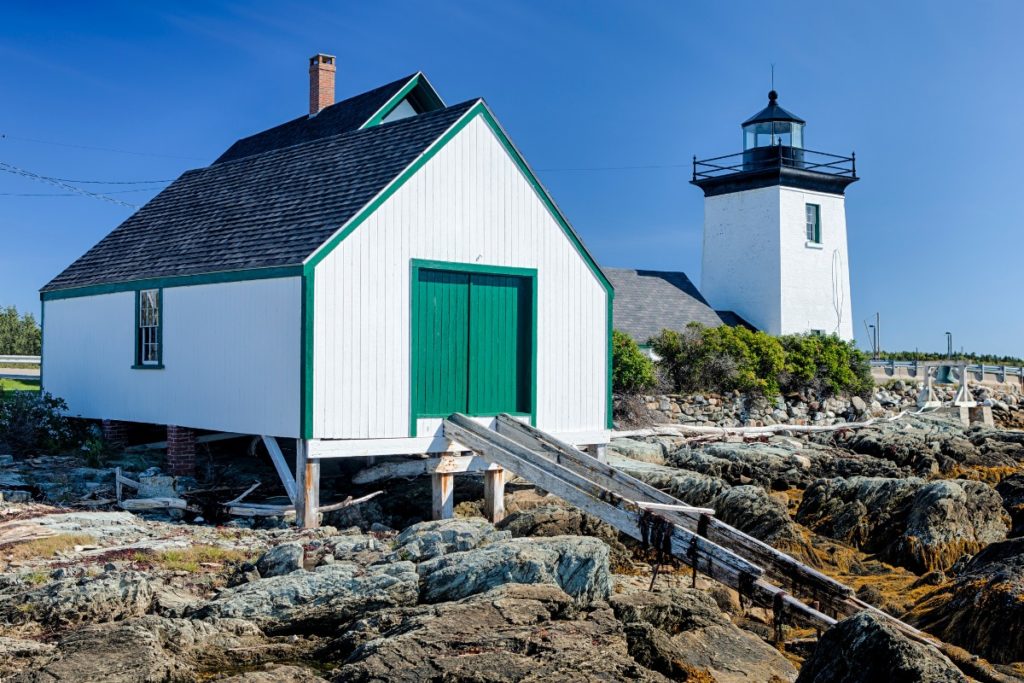 Hiking Trails on Islesboro Maine
The Islesboro community has fewer than 700 residents, so much of the island is untouched. Because of that, you can find several fantastic places to go hiking.
Turtle Head Preserve
Featuring 1.4 miles of hiking trails, Turtle Head Preserve is a favorite among visitors. The main loop circles around the most northern tip of Islesboro. Most of the hike is easy, but some of it is moderate.
Along the way are some beaches to explore, views of the ocean, and rocks to climb. You can even see Sears Island to the north across Penobscot Bay.
Hutchins Island and Marsh Preserve
The Hutchins Island and Marsh Preserve are a little bit harder to find. There's only a small pullover with an Islesboro Island Trust sign at the end of Bluff Road to mark the destination.
After a short walk down Hutchins Island Ln, you'll see the trailhead. Then, you'll come to a junction where you can choose which hike to do. One goes directly to the tidal sandbar and shore. The other is the 1.7-mile Elaine's Trail around the marsh, which eventually leads to the shore.
If you have time, follow the sandbar to Hutchins Island where you can hike the 0.6-mile loop around the island. Just check the tide levels before you cross the sandbar.
Broad Point Preserve
For a trek through a cedar swamp, head to Broad Point Preserve. The 1-mile loop trail is pretty easy and leads to a gravel beach. You'll find the trailhead on Mill Creek Road less than 0.5 miles from Ferry Road. Near the beach, there's a picnic table, which is a wonderful place for a bite to eat.
Lily Guest Memorial Trail
Overlooking Jones Cove, the Lily Guest Memorial Trail is a 1-mile loop through a cedar swamp with beautiful views. One of the most unique features, though, is the artistic trail bridge and matching bench.
The trailhead is on the left side of Golf Club Road after turning onto it from Pendleton Point Road. You'll see a small sign in the parking area.
Warren Island State Park
One of the most popular places to visit on Islesboro Maine is Warren Island State Park. Open from Memorial Day until mid-September, the 70-acre park is covered in spruce trees. The only way to get to it is via boat across Gilkey Harbor.
The 1.5-mile hiking trail leads you around the island with views of Penobscot Bay and Camden Hills State Park across the water. During your trek, you could see birds that aren't common on the mainland. You can also go fishing and sea kayaking from the park.
The park has no electricity, running water, or phones. So, pack water, food, and any other supplies that you might need.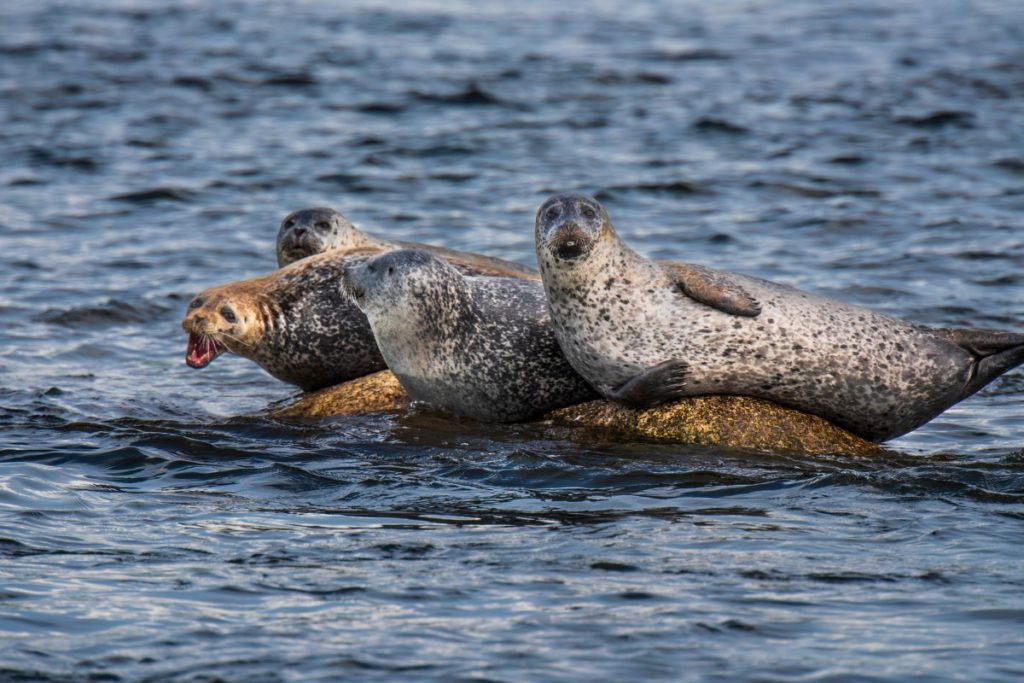 More Islesboro Maine Things to Do
Hiking might be the big thing to do on Islesboro, but the island has other things to do as well. Let's check out a couple of beaches, museums, and shopping spots!
Visit a Beach
In addition to the shoreline access that the above hiking trails offer, Islesboro Maine has a couple of other beaches that you could visit. Spragues Beach on the north end of the island is located on Turtle Head Cove right next to Meadow Pond Road. It's a pretty good size with gorgeous views all around.
On the south end of the island is Islesboro Town Beach near the end of Pendleton Point Road. A sign marks where the rocky beach is, and there's at least one grill and picnic table at the edge of the trees.
Explore a Museum
Islesboro has a couple of fantastic museums that you could visit. If you want to learn more about the island in general, head to the Islesboro Historical Society's museum. It's located on the second floor of the 1894 Town Hall and features island photos and artifacts of all kinds.
To learn more about some of the island's maritime history, check out the Grindle Point Sailor's Museum and Lighthouse. It's right next to the ferry docks at Grindle Point and features nautical photos, paintings, and antiques.
You can climb Grindle Point Lighthouse for a panoramic view of the bay. It's open from July through Labor Day, but appointments to tour the museum and lighthouse are also available.
Go Shopping
When it comes to shopping on Islesboro Maine, you won't have a problem finding groceries, produce, and supplies for grilling on the beach. Durkee's General Store, The Island Market, and the Islesboro Farmer's Market are all great options and beloved by locals.
Aside from that, there are only a few other types of shops on the island. The Summer Shop in Dark Harbor has a beautiful collection of accessories, gifts, and home decor. Also, there are two jewelry designers — Front Shore Jewelry and After Dark.
Request our full vacation guide to Mid-Coast Maine. All the amazing things to do in Mid-Coast Maine in one free guide.
Get the Vacation Guide
Best Restaurants on Islesboro Maine & the Mainland
If grilling at the beach isn't on your to-do list, Islesboro Maine is home to a couple of dining options where you could grab lunch and dessert. Two Canary Cafe on Pendleton Point Road is open Monday through Friday to serve burgers, sandwiches, fries, and other sides.
Serving locally grown and made foods, The Dark Harbor Shop is best known for its sandwiches and ice cream. You can even get malts, shakes, sundaes, and soda fountain drinks. On top of that, you can purchase gifts, clothes, and other souvenirs.
Mainland Restaurants
When you return to the mainland, you could grab dinner in Lincolnville or Camden. McLaughlin's Lobster Shack in Lincolnville is open from mid-spring to early fall, serving some of the freshest seafood dishes. You can find other restaurants and things to do in Lincolnville too.
If you're in the mood for something Asian inspired, Long Grain in Camden serves dishes that combine Indonesian, Japanese, Singaporean, Thai, and Vietnamese flavors. You could choose from many other Camden restaurants as well. Or, you could drive farther south to one of Rockland's local restaurants.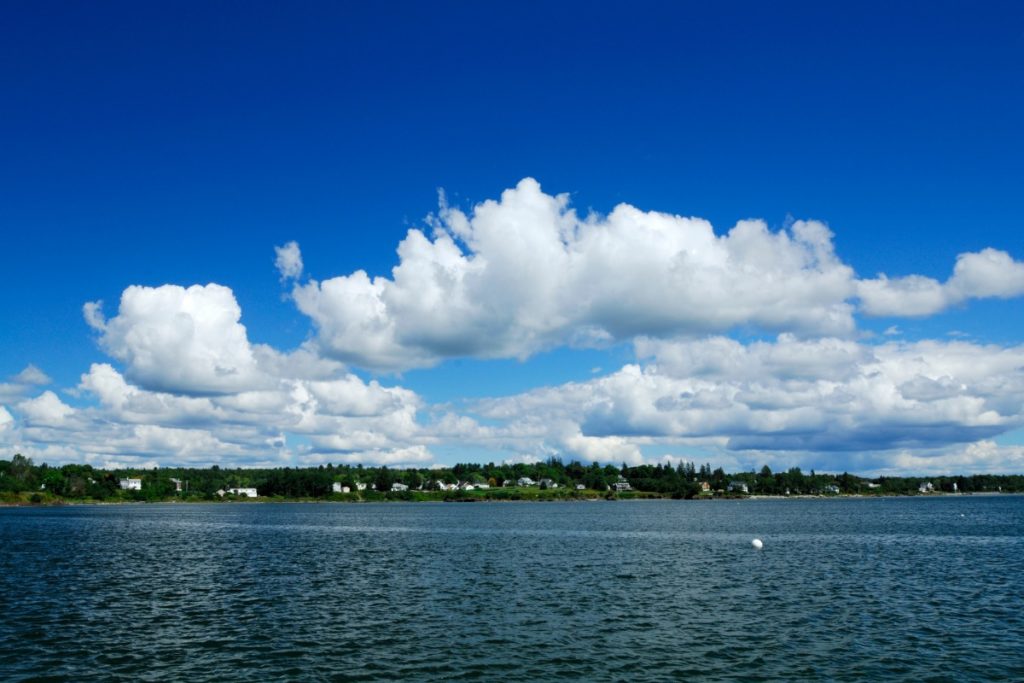 How to Get to Islesboro Maine
Since Islesboro is an island, you can't simply drive there. However, there are a handful of ways to get to the island.
Ferry
The most common way to get to Islesboro Maine is to ride the Margaret Chase Smith ferry, which is operated by the Maine State Ferry Service. Every day of the year, the ferry travels between Lincolnville Beach and the island.
During the summer months, the ferry operates 12 to 18 times a day, and each trip takes about 20 minutes. Generally, it leaves Lincolnville Beach at the top of every hour and leaves Islesboro every half-past the hour. The departures vary at other times of the year, though.
Although you can't drive to Islesboro, you can take your vehicle with you on the ferry ride and drive on the island roads. The ferry takes walk-on passengers as well.
Water Taxi
Another method of transportation to Islesboro Maine is via water taxi. The Quicksilver company offers water taxi services between Lincolnville and Islesboro a few times a day.
In addition, you can charter the Quicksilver boat for rides throughout Penobscot Bay. It offers sightseeing tours and other water activities throughout the bay — from Camden to Warren Island State Park.
Public Docking
If you have your own boat or yacht, you're welcome to use the public docking facilities. You may even agree with most other sailors that the waters around Islesboro are some of the best in the world for sailing.
Really, you can dock at any nearby harbor — such as Lincolnville Harbor or Camden Harbor — before making the trip to Islesboro Island. Just make sure that you get the required permits first.
On the other hand, members can dock at the Tarratine Club of Dark Harbor's marina. This club was established in 1896 and continues to promote sailing and other community traditions — tennis and golf.
Air
Islesboro Maine may be small, but it has an airport. Islesboro Airport only operates seasonally and mainly supports small personal aircraft. However, some local commercial flights land and depart from this airport. Some airlines that provide charters and flights include: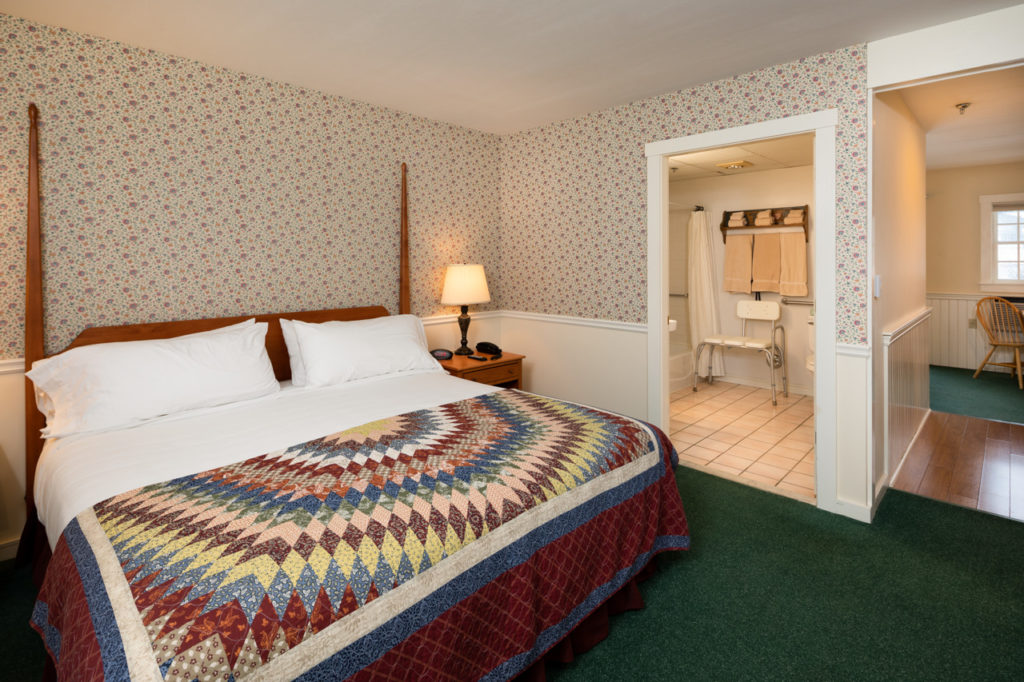 Top Lodging Options for an Islesboro Maine Trip
When you're planning to visit Islesboro Maine, consider staying in a central location along the Mid-Coast. At The Country Inn near Camden, you can take advantage of comfortable rooms, suites, and cottages less than a 15-minute drive from the Margaret Chase Smith ferry.
Our inn has some awesome amenities too — a better-than-continental breakfast buffet every morning, pet-friendly accommodations, and a heated indoor pool and hot tub. Check our availability for your next Maine getaway.
If you don't mind driving a few extra minutes to the ferry, you could stay at our seasonal Glen Cove Inn & Suites near Rockland. Here, we offer cozy rooms and a deluxe, homemade-style breakfast each morning. Find out if our rooms are available for your next travel dates.
Request our full vacation guide to Mid-Coast Maine. All the amazing things to do in Mid-Coast Maine in one free guide.
Get the Vacation Guide