When you think of MidCoast Maine, you might picture quaint towns with beautiful scenery, art galleries, lighthouses, unique shopping opportunities, and delicious seafood. In addition to these wonderful features are several vineyards and wineries in Camden Maine and the surrounding area. Let's take a look at some of the best reviewed wineries and vineyards in MidCoast Maine that you won't want to miss visiting!
Wineries in Camden Maine and the MidCoast Region
There are several wineries and vineyards located within an hour's drive of Camden throughout the MidCoast region of Maine. Take a short drive to one of the tasting rooms or plan a day trip and touring several of the vineyards in the area.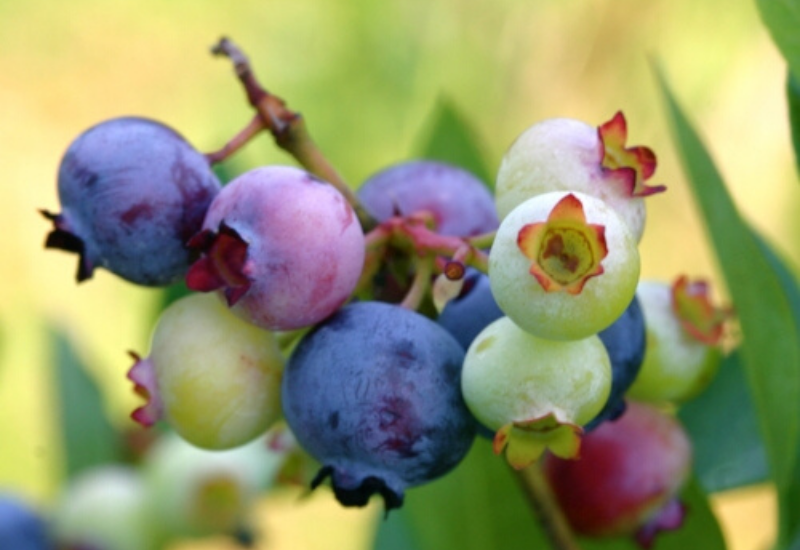 Request our full vacation guide to Mid-Coast Maine. All the amazing things to do in Mid-Coast Maine in one free guide.
Get the Vacation Guide
Cellardoor Winery
Cellardoor Winery is the closest estate vineyard to Camden, located less than ten miles away in Lincolnville, Maine. This 5.5-acre estate features cold-hardy hybrids that can survive in the climate and an on-site, state-of-the-art winemaking facility. Cellardoor wines are available in wine shops and restaurants throughout Maine.
Also, you can stop by Cellardoor's 200-year-old barn and tasting room or book one of our tours. At the barn, you can enjoy a wine tasting and local cheese plate with a vineyard view. There's even a gift shop to browse while you're there. In addition, the winery offers complimentary food and wine pairings and hosts public and private dinners and other events.
Savage Oakes Vineyard and Winery
Continuing a family farming tradition for more than 200 years, Savage Oakes Vineyard and Winery in Union, Maine, makes wine from 10 varieties of hybrid grapes, which it grows in its vineyard. It also makes blueberry wine from the fruit that grows in Maine's wild fields.
The Savage Oakes post-and-beam tasting room is open from May through Christmas, but the times vary. You can stop by to sample its wines, and you're free to bring a picnic lunch and walk around the grounds. Seasonal snacks and food are available too.
Also, Savage Oakes offers 30-minute to 45-minute guided tours from May through October. The Vineyard Tour includes a guided tasting, while the VIP Tour adds an artisan cheese board and souvenir glass.
Sweetgrass Winery and Distillery
Located in Union as well, Sweetgrass Winery and Distillery has been dedicated to making the best wines and spirits since 2005. This family-run business offers many wine tasting and tour opportunities from May through New Year's Eve.
The tasting room has a selection of wines and spirits, and a souvenir glass is available too. While you're there, you can have a picnic, stroll through the gardens and hike a nearby trail.
Sweetgrass also has tasting rooms in Portland and Kennebunk.
Winterport Winery
About one hour north of Camden, Winterport Winery offers a variety of award-winning fruit wines, such as apple, blueberry, cranberry, pear, and raspberry.
It opened in the historic Winterport village in 2001, but the business got its start selling a home winemaking kit in the 1970s. That hobby became a full-time job and evolved into a family business. You can sample some of the wines in the tasting room and browse the retail store for unique gifts.
In 2009, the family opened Penobscot Bay Brewery on the same site to make small batches of handcrafted, flavorful beer. Its taproom offers a menu with beer, wine, and cider.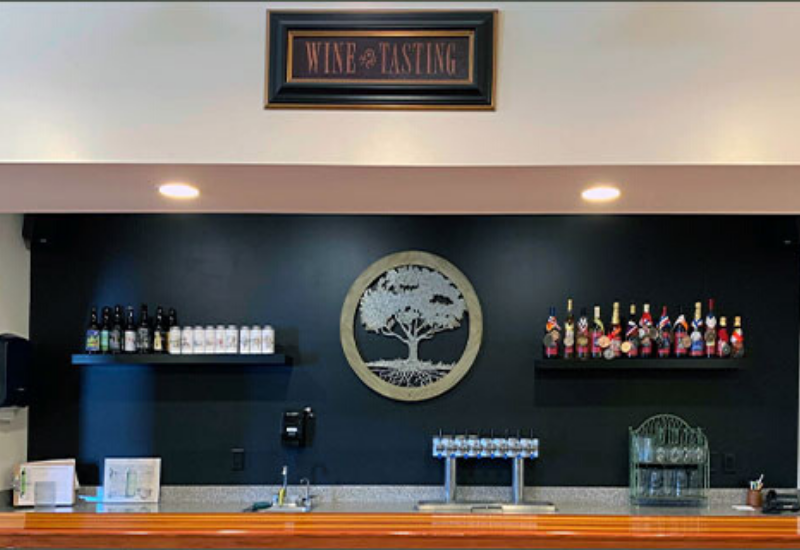 Traveling Outside of MidCoast Maine for Wineries and Vineyards
MidCoast Maine isn't the only region that's home to wineries and vineyards. Several others are near the coast and about one to two hours from Camden. You can easily make a day of visiting wine tasting rooms or enjoying events at these places.
Tree Spirits Winery & Distillery
Founded in 2010 in Oakland, Tree Spirits Winery & Distillery is located a few minutes from Colby College, the Colby Museum of Art, and Railroad Square Cinema. It makes picnic wines, sparkling wines, and brandies from pears, apples, maple syrup, and other local ingredients.
Also, it's the only distillery in New England that produces absinthe verte and limoncello. You can visit the Tree Spirits tasting room to experience why its wines and spirits have won awards across the country.
Request our full vacation guide to Mid-Coast Maine. All the amazing things to do in Mid-Coast Maine in one free guide.
Get the Vacation Guide
Anthony Lee's Winery
Located in Dexter, Anthony Lee's Winery makes wines, fortified wines, and meads from a variety of berries, fruits, and grapes from local growers. However, there's a small vineyard on the property as well. From Thursday to Sunday, the winery is open for wine tasting and sales.
Dragonfly Farm & Winery
Established in 2004, Dragonfly Farm & Winery was started with a love of German riesling wines. It has been featured on the cover of The Maine Edge magazine.
The winery grows a variety of fruits and grapes on its small vineyard and farm. Most of its white wines are hybrids of riesling grapes, and its red wines are French hybrids. Its tasting room is open Thursday through Sunday.
Also, Dragonfly makes homemade jams with its fruits and sells raw honey and pure maple syrup from local farmers in its gift shop. The store features T-shirts, hats, natural soaps, logo glasses, and more.
Shalom Orchard Organic Farm and Winery
Surrounded by beautiful views of mountains, bodies of water and hillsides, Shalom Orchard Organic Farm and Winery is located in Franklin. Because of its location, there are wooded areas with trails for hiking nearby.
With a farm that has been around since before the farmhouse was built in about 1840, this winery is certified organic and primarily grows cherries, blueberries, apples, and raspberries for its wines and meads. However, it also sells the fruit, grows and sells vegetables, and raises chickens and sheep for meat, eggs, and wool.
Bar Harbor Cellars
Taking its name from its location, Bar Harbor Cellars is a small winery that makes white, red and specialty wines. When you visit for a wine tasting, you can keep a list of the wines that you like so that you can purchase them before you leave.
Also in the tasting room, you can sample Cider House hard apple cider. Bar Harbor Cellars runs the Sweet Pea Cafe too, and its menu features wood-fired pizza and a variety of farm-to-table dishes.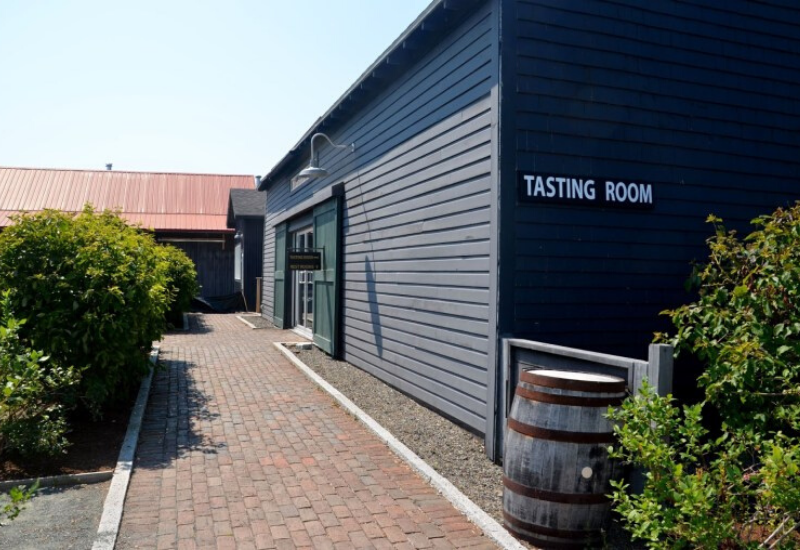 Best Place to Stay While Touring Maine Wineries and Vineyards
If you're looking for a hotel that has a central location to vineyards and wineries in Camden Maine and beyond, come to The Country Inn. We're also conveniently located near some of the best lighthouses and many other things to do in the area. Take a look at our year-round accommodations to start planning your next Maine getaway.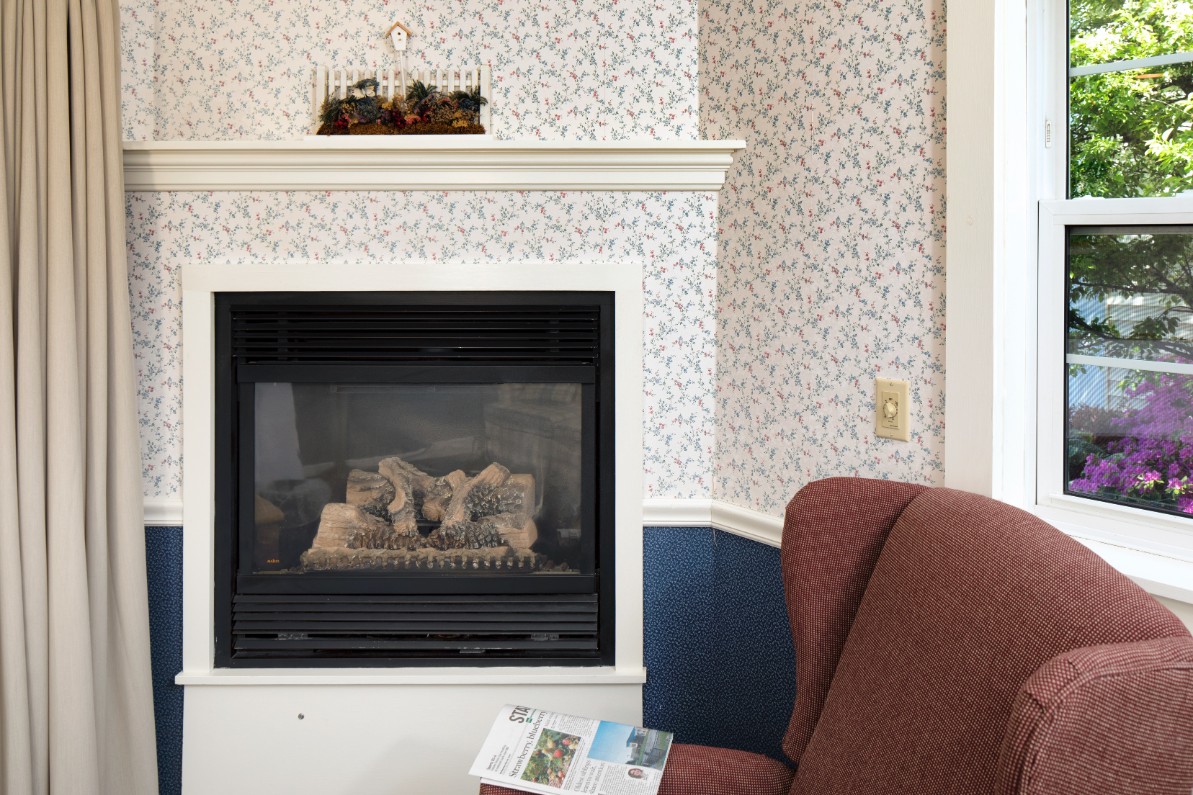 Request our full vacation guide to Mid-Coast Maine. All the amazing things to do in Mid-Coast Maine in one free guide.
Get the Vacation Guide