There are a lot of beautiful towns that get overlooked in Maine, and Owls Head Maine is one of them. It's a fishing and resort area in Mid-Coast Maine with a regional airport. Best of all, you could spend a couple of days exploring all the things to do in Owls Head Maine!
Request our full vacation guide to Mid-Coast Maine. All the amazing things to do in Mid-Coast Maine in one free guide.
Get the Vacation Guide
The History of Owls Head Maine
Owls Head was part of South Thomaston before it officially became a town in 1921. It's believed that the town got its name in 1759 from sailors who thought that the headland that extends over Penobscot Bay in the northeastern-most corner of the peninsula looked like an owl's head.
However, the town was called Bedabedec Point when Samuel de Champlain visited in 1605. The word "Bedabedec" is a Native American term that means "Cape of the Winds." According to some historians, though, "Owls Head" derives from the Native American word "Mecadacut."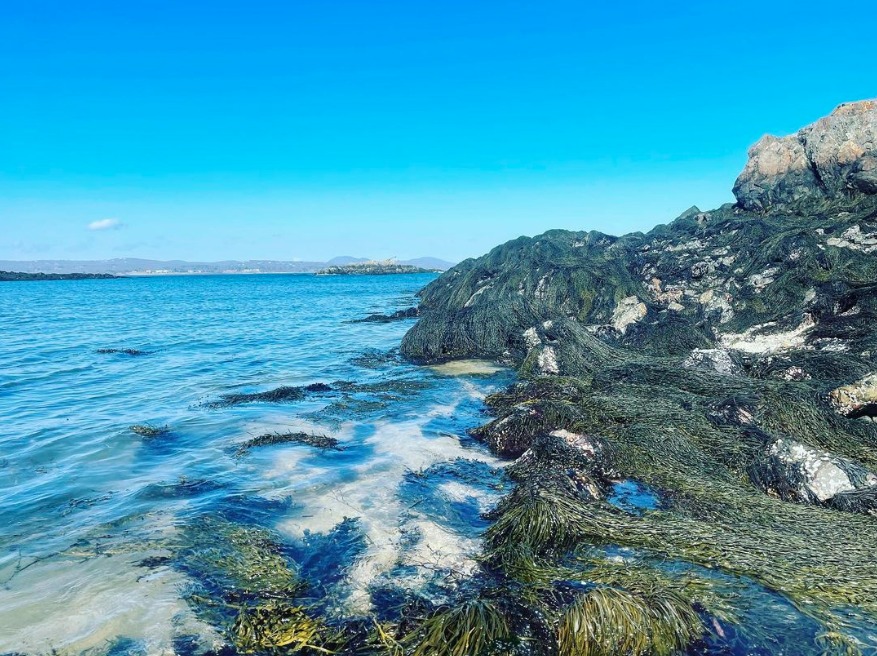 Train Services
Prior to Owls Head's town incorporation, an electric rail line was originally organized as the Rockland, South Thomaston, and Owls Head Railway in 1902. Three years later, the Crescent Beach line was completed and had a popular summertime open car service. The railway was reorganized in 1906 and again in 1908.
Social Affairs
After Owls Head was incorporated as a town, the town was known for hosting parties, dances, and other activities. The stores and post offices on the peninsula operated alongside each other, creating a lot of social activity each day.
Many tourists who arrived in Boston by boat or Rockland by train were drawn to the beaches and lighthouse in Owls Head. The visitors stayed at the boarding houses and inns in town, and several cottages were built near the beaches and at Owls Head harbor.
Churches & Schools
As of 1921, Owls Head had three churches. Only Owls Head Baptist Church is still a place of worship. The Church at Ingraham's Hill was converted into a private home in the mid-1900s, and Ash Point Church was razed in 1956.
Upon separating from South Thomaston, Owls Head had six schools. Locals felt that the South Thomaston Village schools were receiving more benefits, leaving the one-room schools in Owls Head neglected. This was one reason why the towns separated.
Shipbuilding Trade
In the early 1800s, blacksmith John Adams ran a small shipyard near Owls Head Harbor. After he died in 1829, the shipyard flourished with his son Joshua and Elisha Brown at the helm. This created the only large commercial shipbuilding company in the area – Adams/Brown.
One of the better-known ships that the company built in 1854 was the Brigantine Newsboy. It was used to carry lumber and manufactured goods to the Mediterranean. Then, it would carry fruits, oil, and wine to the West Indies before returning to New England with molasses, rum, and sugar.
The Brigantine Newsboy has been the inspiration for many paintings, including one by Edgar Crockett that hangs in the Town Office.
Knox County Regional Airport
In the 1930s, local interest in aviation led to the establishment of Curtiss-Wright Airport. With aviation technology rapidly developing, the New England Regional Planning Commission recommended an upgrade.
That plan was accelerated with the country's impending involvement in World War II. The federal government decided that Mid-Coast Maine needed a modern military airport.
In 1968, Knox County took over ownership of the airport, and it was renamed Knox County Regional Airport. Since then, the runways have been expanded and other improvements have been installed and constructed.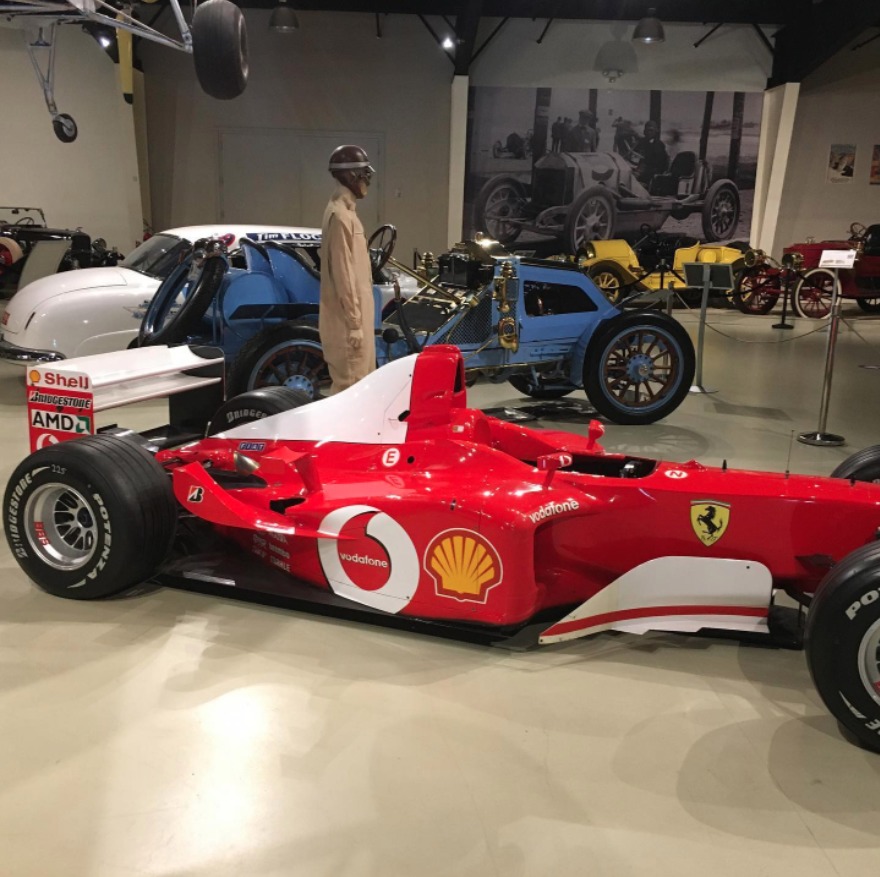 Owls Head Maine Things to Do & See
With such a rich history and beautiful scenery on the Maine coast, it's a shame that Owls Head Maine is so easily overlooked. Nevertheless, here are several things you must do during your visit.
Owls Head Transportation Museum
Home to more than 150 antique vehicles of all kinds, the Owls Head Transportation Museum was founded in 1974. The aircraft, automobiles, bicycles, engines, motorcycles, and more are set up in award-winning exhibits, and the museum hosts events and educational programs.
Since most of the collection is operational, you get a rare, spectacular experience throughout the year. The museum is open daily, except major holidays.
Owls Head State Park & Lighthouse
Near the northeast tip of the Owls Head peninsula, Owls Head State Park is a nice park with picnic tables, a small rocky beach, and watchable wildlife. The park is open all year and daily from 9 a.m. until sunset.
However, the main attraction might be Owls Head Light. Built in 1852, this 30-foot conical tower is situated on the granite headland at 100 feet above Penobscot Bay. It offers an impressive view of the seascape and islands from this position and height.
Lighthouse Tours & Museum
The Owls Head Lighthouse was automated in 1989 and remains an active navigational guide owned by the U.S. Coast Guard. Despite that, climbing tours are available from Memorial Day until Indigenous Peoples' Day.
Before you leave, stop by the American Lighthouse Foundation Interpretive Center, which is located in the historic keeper's house. The exhibits teach you a lot about lighthouses. This small museum and gift shop is open daily from spring to fall.
Rockland Harbor Southwest Lighthouse
Another light tower in Owls Head Maine, Rockland Harbor Southwest Lighthouse is the newest in the state and New England's only privately built tower to become an official navigational aid.
This 44-foot wood lighthouse was built in 1987 and warns mariners about the shallow waters and Seal Ledges nearby. The tower isn't open to the public, but you can drive to it and get close enough to take photos. Just be respectful of the residents.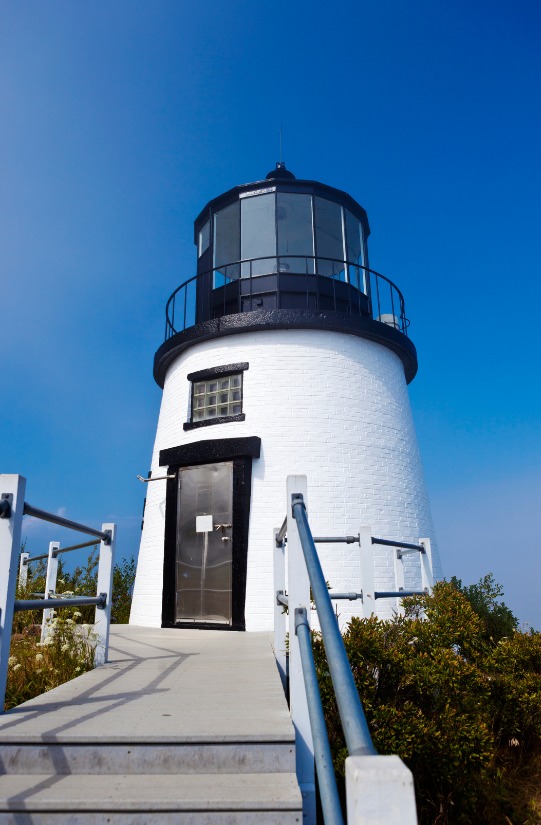 Birch Point State Park
For views of Penobscot Bay from the southern side of the Owls Head peninsula, head to Birch Point State Park. You can use the picnic area, go fishing, watch various wildlife, and enjoy other outdoor activities. The park has a crescent-shaped sand beach with a gentle surf, so it's great for swimming.
There's a fee to enter the park, but the gate and facilities are only open from Memorial Day to Labor Day.
Lucia Beach
When you enter the beach area at Birch Point State Park, you have the opportunity to walk to Lucia Beach as well. Just hang left to access this stretch of sand for beachcombing, swimming, or paddleboarding.
Ash Point Preserve
Encompassing 34 acres of land, Ash Point Preserve is a coastal spruce forest that has been protected since 1986. It has a 1.3-mile hiking loop trail that's open to the public during the day. There's also 2,140 feet of granite shoreline, which offers fantastic views of Ash Island and Penobscot Bay.
Plaisted Preserve
Near the Owls Head Fire Department, the Plaisted Preserve is a 10-acre property with an easy trail loop through beds of moss, ferns, and spruce forest. The trail leads to Broad Cove, which offers beach access, and to a bluff with spectacular views.
The parking area here only allows for four to five cars, and visitors should respect the privacy of the residents who share the land with the small cove.
Crescent Beach
Located on Ginn Point, Crescent Beach is a sandy hidden secret on a narrow stretch of land that pokes into Penobscot Bay. The land, which is the biggest saltwater beach in the area, was once home to an inn but is now mostly owned by cottagers. A small parking lot is situated opposite the beach.
Monroe Island
Just east of Owls Head Harbor, Monroe Island is a 225-acre preserve with bold bedrock cliffs that offer extraordinary views of Penobscot Bay. The island has a 1.5-mile trail network that winds along the shoreline, passed man-made ponds, and through ferns and dense evergreen forest.
Also, you can go paddleboating along the shore, swim at the beaches, and enjoy picnics throughout the island. Pets are allowed to go with you as long as you keep them under control and on leashes.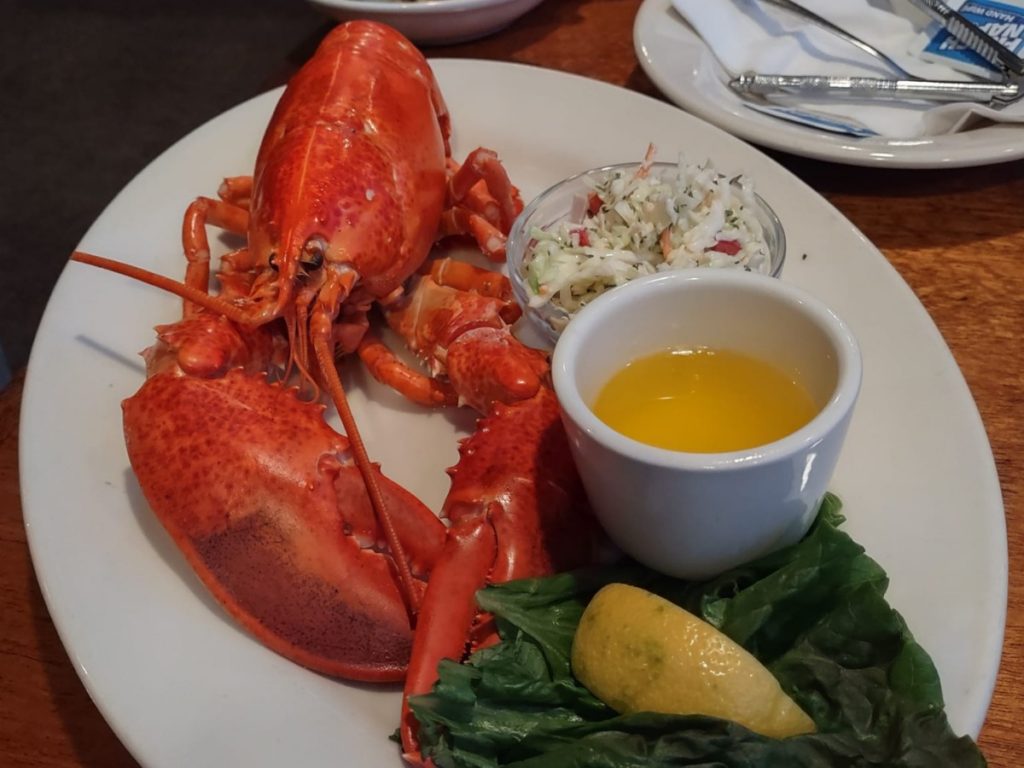 Where to Eat While Visiting Owls Head Maine
Visiting all these fantastic places in Owls Head will make you work up quite an appetite. Fortunately, there are a couple of delicious places to eat in Owls Head and another spot nearby that we highly recommend.
Owls Head General Store
Family-owned and operated, the Owls Head General Store is a one-stop-shop for groceries, a quick bite, fudge, and gifts. The kitchen makes the best burgers in Maine, as voted by Food Network. You can also order breakfast items, soup, salad, pizza, and sandwiches, such as crab rolls.
Ship to Shore Lobster Co.
If you want to see your dinner before you eat it, check out the Ship to Shore Lobster Co. It's the oldest working wharf in Owls Head Maine, dating back to the 1860s. You'll see colorful buoys, lobster traps, and other fishermen's tools along the wharf. You can get steamed lobsters for a beach picnic!
Primo Restaurant
Since 2000, Primo has been serving farm-to-table dishes using ingredients from 3 acres of gardens, two greenhouses, and a working farm. You can expect a high-quality menu, and the restaurant has multiple dining rooms and a bar.
Primo is located just over the Owls Head town line in Rockland.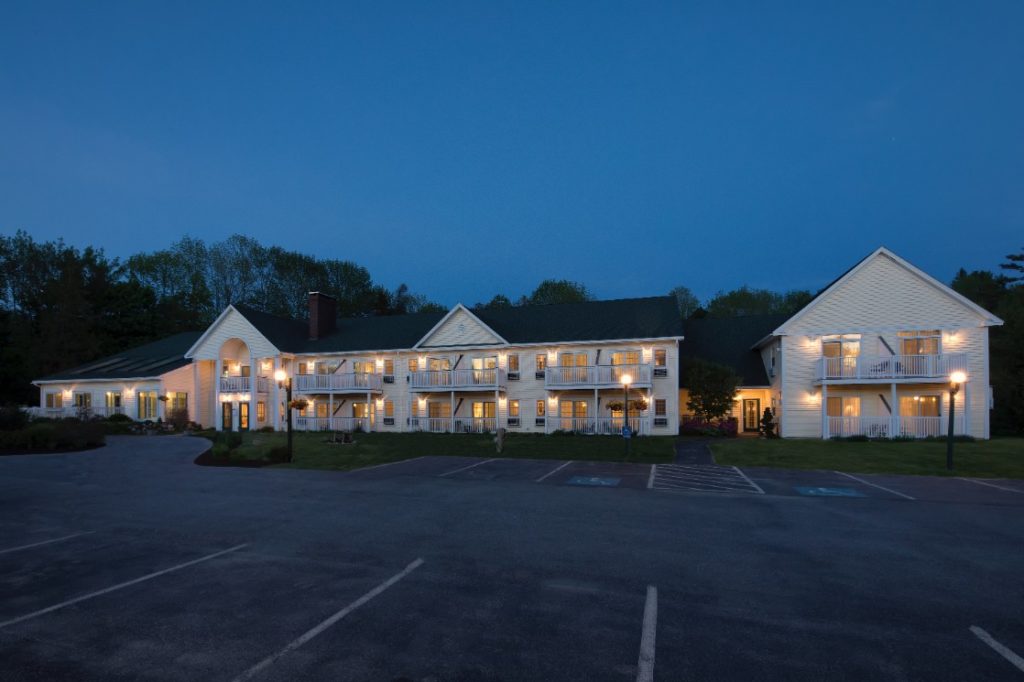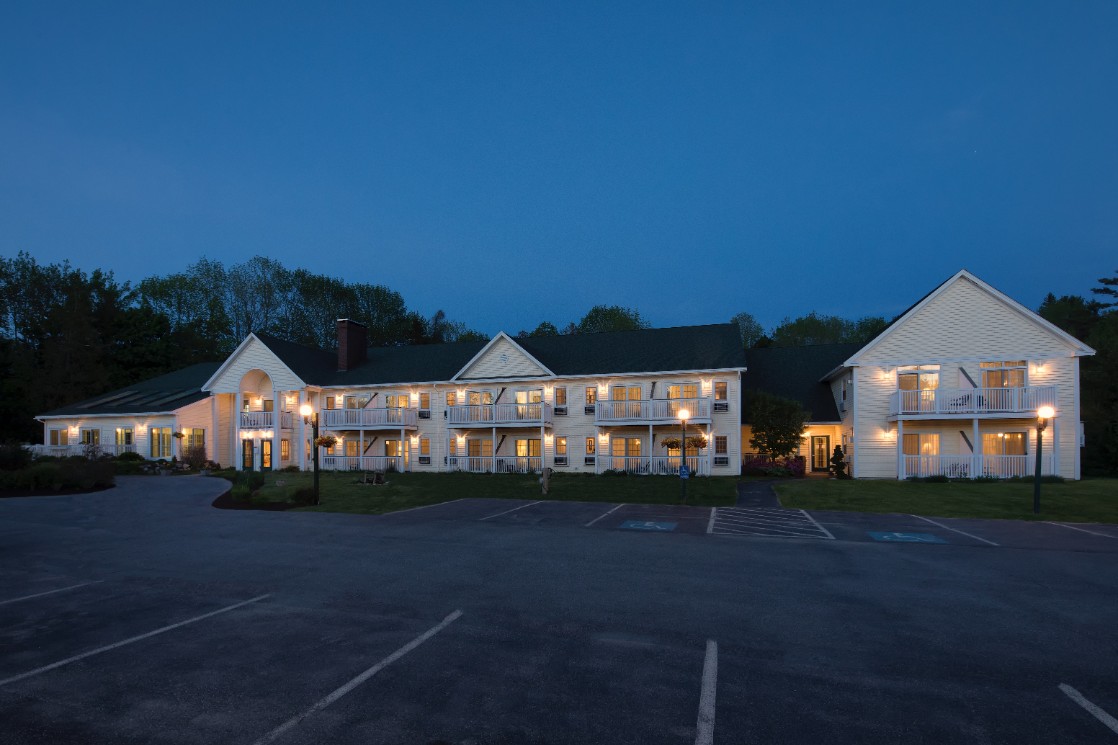 Stay Nearby in Rockland & Camden
When you're looking for a place to stay in Owls Head Maine, consider the convenience of Glen Cove Inn & Suites just on the other side of Rockland. This bed-and-breakfast-style inn features 36 rooms that are available from May to October. And it's near many more Midcoast Maine too.
And no matter what time of year you're visiting, The Country Inn has 36 comfortable and affordable guest rooms available. This Midcoast Maine location is located near the Camden-Rockport town line, offering access to tons of things to do in the area.
When you're planning your next visit to Midcoast Maine, check the availability at Glen Cove and The Country Inn!
Request our full vacation guide to Mid-Coast Maine. All the amazing things to do in Mid-Coast Maine in one free guide.
Get the Vacation Guide