We believe that breakfast is the most important meal of the day, and we want our guests to have a delicious and satisfying start to their day. That's why we offer a complimentary breakfast buffet that's better than your average continental breakfast at The Country Inn at Camden Rockport.
Whether you're staying in one of our private cottages or you've chosen a pet-friendly room or family-friendly suite, all of our guests are welcome to join us for a complimentary buffet breakfast each morning of their stay!
Did You Know? The Country Inn is a Camden hotel with 36 spacious guest rooms & suites in the main house, which is open year-round. The inn also offers 11 private cottages which are available from May through October. It serves as a great home-away-from-home as you explore mid-coast Maine, where the mountains meet the sea.

Better Than the Rest: Breakfast in Midcoast Maine
Our better-than-continental breakfast is more than just your typical continental breakfast that you might find at other hotels in the Camden Rockport area. We offer a variety of breakfast favorites on our buffet that are sure to please everyone's taste buds.
Some of our expanded offerings include fresh yogurt parfaits, freshly made breakfast sandwiches, seasonal fresh fruit, and make-your-own waffles that you can slather with real Maine maple syrup that is made locally. We also have fresh-baked muffins, scones, and cinnamon rolls, as well as cereals for those who prefer a lighter breakfast.
All of our breakfast offerings are homemade and locally sourced when possible, so you can feel good about what you're eating.
To accompany your breakfast, we offer a hot cup of gourmet coffee and a wide selection of teas, as well as fruit juices. Our breakfast is located right off of our main lobby area and is available each morning from 7:00 – 10:00 am.
We want our guests to start their day off on the right foot, so we make sure that our breakfast is both delicious and satisfying.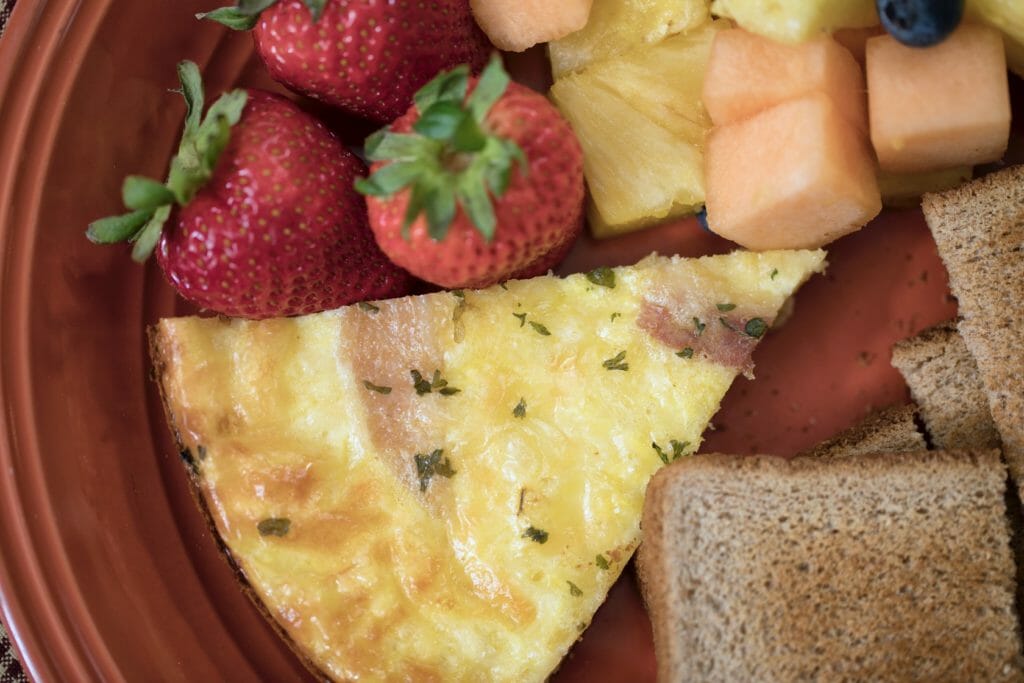 Best Things to Do in Midcoast Maine After Breakfast at The Country Inn
The Country Inn is the perfect family-friendly destination for your next Maine family vacation. After you've started your day off right with a delicious breakfast that's better than your average continental breakfast, you'll be ready to explore the area!
Depending on the season, your family will love exploring the Midcoast Recreational Center and the Camden Snow Bowl, or taking a stroll or swim at Laite Memorial Beach to view the stunning Camden Harbor and Penobscot Bay. For a more adventurous outing, take a hike in Camden Hills State Park and enjoy the beautiful views of Mount Battie.
To help plan your family vacation, be sure to grab our free vacation guide to all of Mid-Coast Maine, where you'll find all the best things to do in Camden and beyond. At the Country Inn, we want your family to have the best vacation possible, filled with fun and relaxation.
Looking for more things to do in Camden Maine after a hearty breakfast at The Country Inn? Don't miss our free vacation planning guide!

Camden's Country Inn and Suites Breakfast Reviews from Real Guests
Courtney said: "Breakfast is better than any other place I have stayed. They have REAL food – home-baked goods, waffles with real maple syrup, breakfast sandwiches made fresh in the morning, and more."
Susan said: "The free continental breakfast was a great start to our day…the coffee was excellent."
Gideon said: "Continental breakfast is one of the best we've had in a while; simple and delicious (including waffles with quality, real maple syrup!)."
Stanley said: "The hotel includes free breakfast. The food was prepared by the hotel instead of pre-made from the store. The dining area was very clean and cozy. Every morning, we sat in the sunny dining room with soothing holiday music, sipped the freshly brewed coffee, and ate the simple yet fresh breakfast. That was a great way to start our day."
Brandon said: "I fell in love with the breakfast each morning. The waffles with the owner's own locally made maple syrup were delicious and the breakfast sandwiches were a great start to the morning. My stay was during the Christmas season and the festive decorations and Christmas music really made the place feel like home. It just so happened that the day we arrived it snowed, so eating breakfast in the dining room with the fresh snowfall outside just felt like Maine should at that time of year."
Billy said: "The complimentary breakfast was incredible, coffee, tea, orange and cranberry juices are just the beginning. With an assortment of cereal, oatmeal and bagels, muffins and toast plus egg and cheese sandwiches and waffles, there is something for every taste."
Chris said: "Couldn't have a review without mentioning the breakfast. The choices are hot and fresh and the staff is a delight. They are so friendly and accommodating. I recommend the waffles and their locally-made Maine syrup."
FAQs About Breakfast at The Country Inn
Q: What time is breakfast served at The Country Inn?
A: Breakfast is served daily at The Country Inn in Camden Maine from 7:00 am to 10:00 am.
Q: What is included in the breakfast at The Country Inn?
A: The breakfast at The Country Inn includes a variety of hot and cold items, such as eggs, bacon, sausage, waffles, cereal, yogurt, and fresh fruit.
Q: Is breakfast complimentary at The Country Inn?
A: Yes, breakfast is complimentary for all guests staying at The Country Inn.
Q: Is there a restaurant on-site at The Country Inn?
A: No, there is no restaurant on-site at The Country Inn, but there are many dining options nearby.
Q: Can special dietary needs be accommodated for breakfast at The Country Inn?
A: Yes, special dietary needs such as gluten-free, vegetarian, and vegan options can be accommodated upon request. Please inform the staff at check-in or in advance of your stay.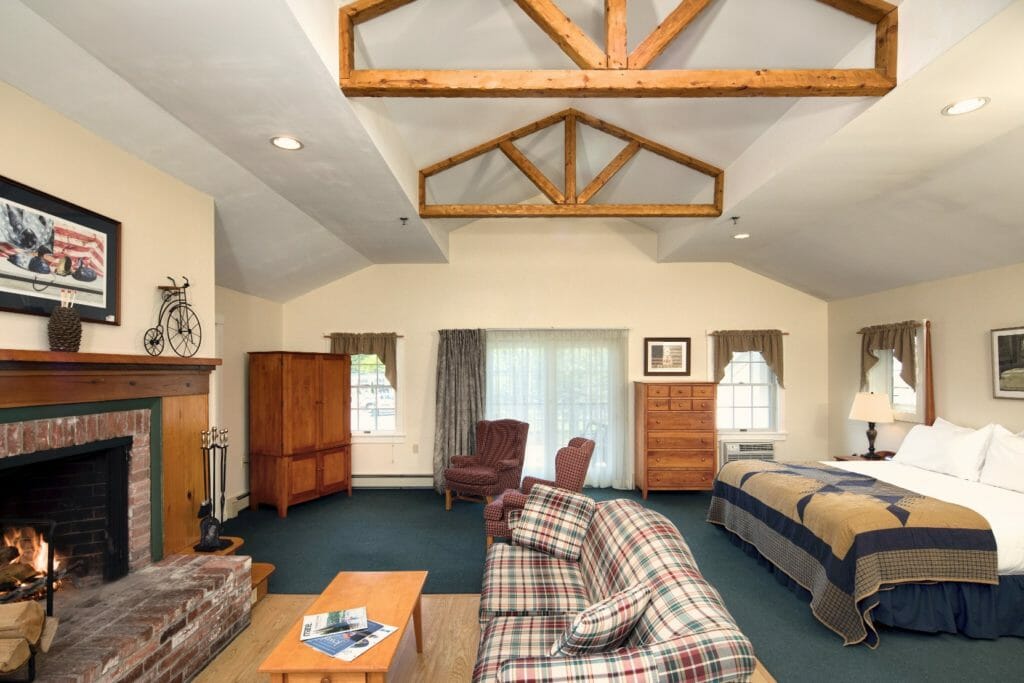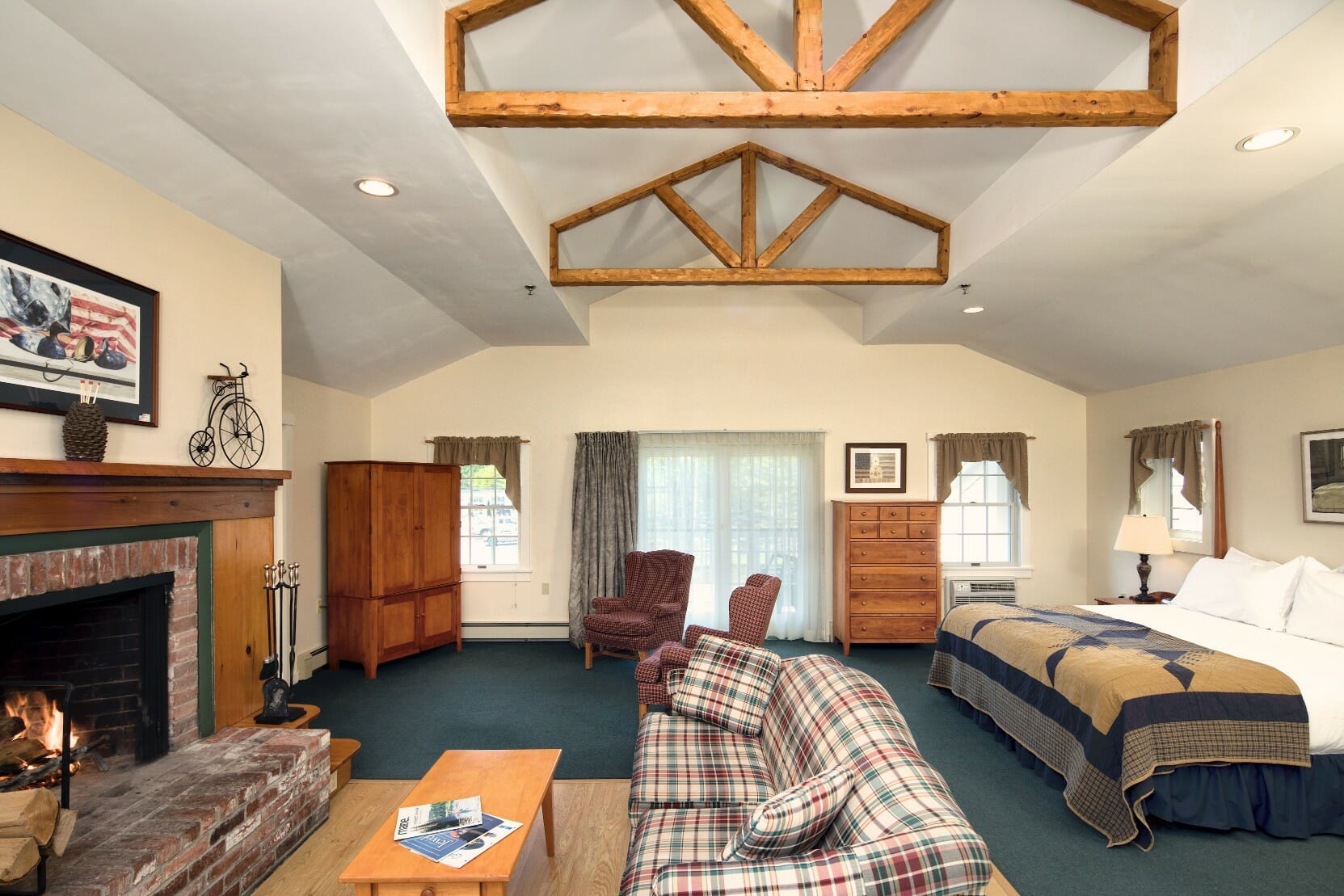 Stay, Play, and Eat Breakfast at The Country Inn
Don't explore on an empty stomach. Book a stay in one of our rooms or suites and start your day with a hearty meal! Explore our availability for your upcoming Maine vacation today.