If you like to learn about your town or explore new places while on vacation, Camden Maine has many opportunities. With the numerous art galleries, historic lighthouses, and museums in Camden Maine, you might have trouble deciding which ones to visit. Here's a look at some of the top galleries and museums near Camden Maine you won't want to miss.
Best Camden Area Art Museums and Galleries
If one element makes Camden stand out, it's the art community. There may even be as many art museums and galleries as there are restaurants in the area.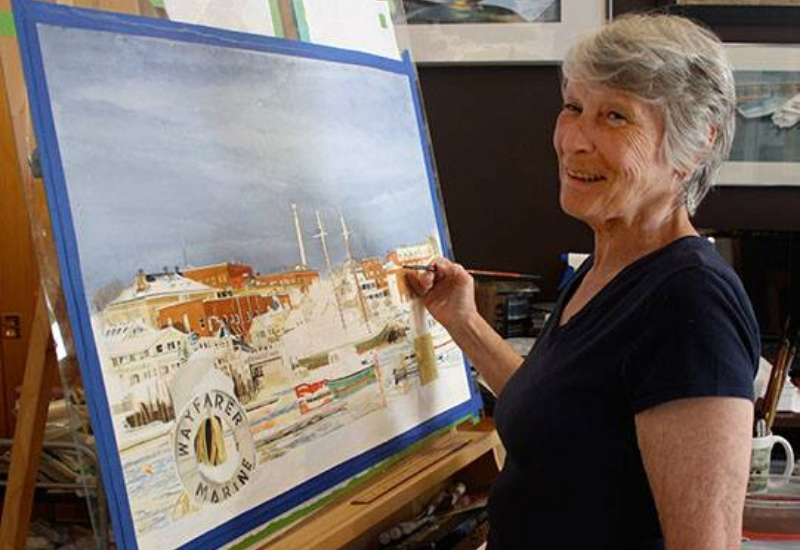 Request our full vacation guide to Mid-Coast Maine. All the amazing things to do in Mid-Coast Maine in one free guide.
Get the Vacation Guide
Linda Norton Studio
Open by appointment or coincidence, Linda Norton Studio is an art studio and gallery. While some of the more than 100 works are only for viewing, others are available for purchase. Many of them have been exhibited in national museums and art shows. She welcomes questions about individual subjects and the techniques that she uses.
Camden Falls Gallery
Showcasing original sculptures, furniture and fine art from established and emerging artists, Camden Falls Gallery rotates its exhibition subjects. From landscapes to water vessels and architecture to coastlines, there's always something new to see.
Carver Hill Gallery
Featuring the finest collections of contemporary art, Carver Hill Gallery features works from Argentina, Italy and beyond. The art professionals and career artists behind the works have even been educators in some of the best institutions around the world.
Small Wonder Gallery
Open all year, Small Wonder Gallery has been showcasing works of art by New England and Maine artists since 1984. Along with selling decorative and fine collections of art, the family-run gallery offers high-quality custom framing services.
Farnsworth Art Museum and Wyeth Center
Just south of Camden in Rockland Maine, Farnsworth Art Museum is the largest art museum in the midcoast Maine region. It celebrates the role that Maine has played in shaping American art.
There are more than 15,000 works in a more than 20,000-square-foot gallery, which contains the biggest collection in the country by sculptor Louise Nevelson. Also part of the museum, the Wyeth Center features artwork by the Wyeth family of artists: Newell, Andrew, and James.
The Farnsworth Art Museum complex includes Julia's Gallery for Young Artists, Farnsworth Homestead, and Olson House.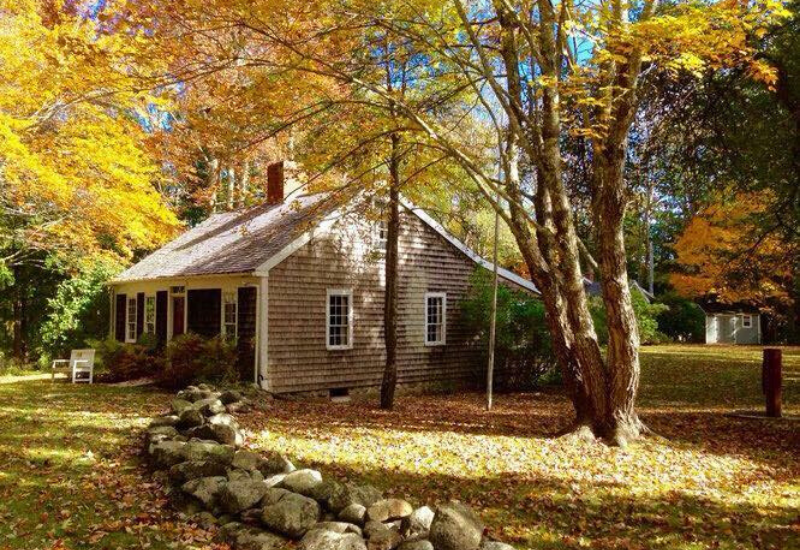 Best History Museums in Camden Maine and Nearby Towns
Although art is a major focus in Camden, the town and others nearby have a lot of history to share. Here are a few history museums in Camden Maine that you don't want to miss.
Camden-Rockport Historical Society
With one of the finest collections of historic documents, artifacts, and photographs, the Camden-Rockport Historical Society is dedicated to preserving all local history for Camden and Rockport.
The museum complex has six buildings, all of which were built in the 18th and 19th centuries. Walking through them gives you a sense of everyday life for Maine farm families.
The historical society holds events throughout the year so that people of all ages can explore and discover the area's historic heritage.
National Oz Museum
As the largest and most comprehensive collection of Oz-related memorabilia, the National Oz Museum is filled with almost 100,000 items. It features stories, characters and other works derived from "The Wonderful Wizard of Oz," which was written by L. Frank Baum and published in 1900.
Although most of the museum features Oz-related items, it also displays other works that are relevant to young people.
Maine Lighthouse Museum
Situated in Rockland, the Maine Lighthouse Museum is a must-see if you're interested in the long-standing traditions of the U.S. Coast Guard and America's lighthouses. It's open from spring until Christmas and has the biggest national collection of Coast Guard, lifesaving, and lighthouse artifacts.
Penobscot Marine Museum
In Searsport, Penobscot Marine Museum is a maritime museum. Its mission is to celebrate and preserve the maritime culture of Penobscot Bay through education and the finest collections.
It features several child-friendly and interactive exhibits. Also, its 3-acre Seacoast Village is home to eight buildings that are listed on the National Register of Historic Places. The village is complete with the active Searsport First Congregational Church, a New England Town Hall, the Seabag Visible Storage Center, and private residences.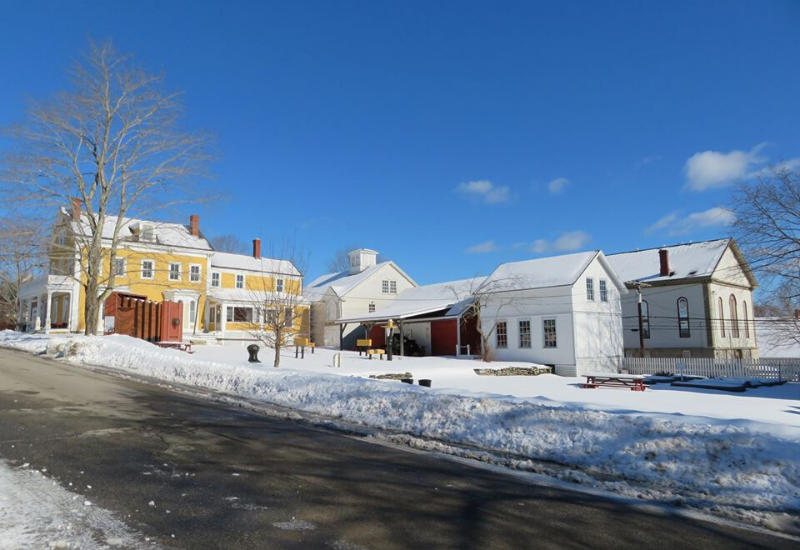 Request our full vacation guide to Mid-Coast Maine. All the amazing things to do in Mid-Coast Maine in one free guide.
Get the Vacation Guide
Best Camden Area Historic Sites and Lighthouses
Aside from art galleries and history museums, the Camden area is full of historic sites. The town even has its own lighthouse. Here are the most notable sites that you should see.
Mt. Battie Tower
One of the most striking landmarks in the town is Camden Hills State Park, which is home to Mount Battie. It has numerous trails for hiking, biking, horseback riding, and snowmobiling.
One of its most historic features is the Mount Battie tower. The tower was built in 1921 in recognition of the local men and women who served in World War I.
Curtis Island Light
Marking the southern side of Camden Harbor, Curtis Island Light has been listed on the National Register of Historic Places since 1973. It was first built in 1835, but the current tower was erected in 1896. There's also an 1889 keeper's house, toolshed and oil house on the complex.
Although you can see the lighthouse from an outlook on the mainland, you can get a closer look by taking a boat to the island.
Andre the Seal Statue
At Rockport Marine Park, you can visit the popular granite statue of Andre the Seal, which was dedicated in 1978. This harbor seal became famous because he traveled between Boston's New England Aquarium and Rockport Harbor for more than 20 years. After his passing in 1986, he was the subject of the 1994 film "Andre."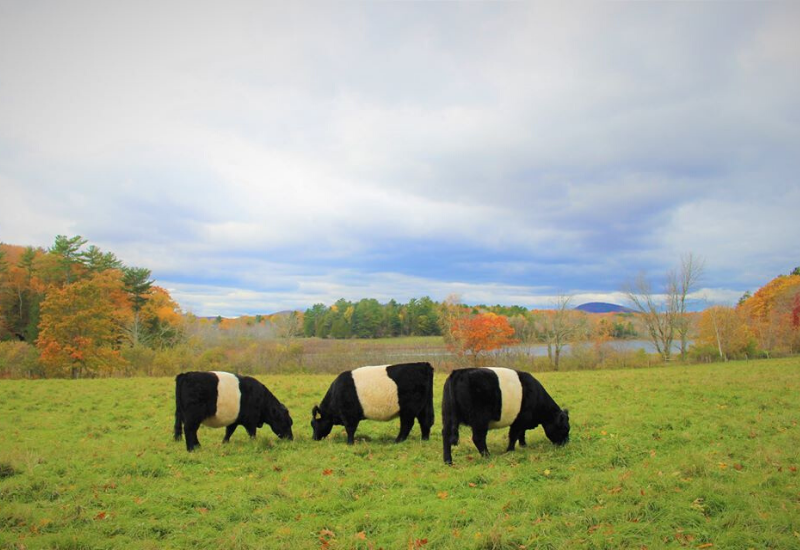 Other Camden Area Points of Interest
Apart from historic sites, Camden has many other points of interest. The Camden Snow Bowl and Aldermere Farms, for instance, are great places with activities and events for all ages.
Camden Snow Bowl
The only place to ski with a harbor view is the Camden Snow Bowl. This resort venue is located among the Ragged Mountain Recreation Area, which has several trails for walking, hiking, biking, skiing, snowboarding and snowshoeing.
There's a pond for fishing and boating, tennis courts, and an all-purpose field. The Camden Snow Bowl is the host of the U.S. National Toboggan Championships every February.
Aldermere Farm Preserve
As an active farm for Belted Galloway cattle, Aldermere Farm Preserve offers agricultural programs and events. This traditional New England saltwater farm features weathered stone walls, elegant structures, and rugged fields. It stretches for 136 acres, and you can visit to get an up-close look at the importance of sustainable agriculture and land conservation.
Best Place to Stay to See Top Museums and Historic Sites in Camden
The Country Inn is the best hotel within a short driving distance of the many historic sites and museums Camden Maine and its neighboring towns have.
We're also in a convenient location to access top-notch restaurants and unique shops. Best of all, our accommodations are affordable for families, especially when you take advantage of our special deals.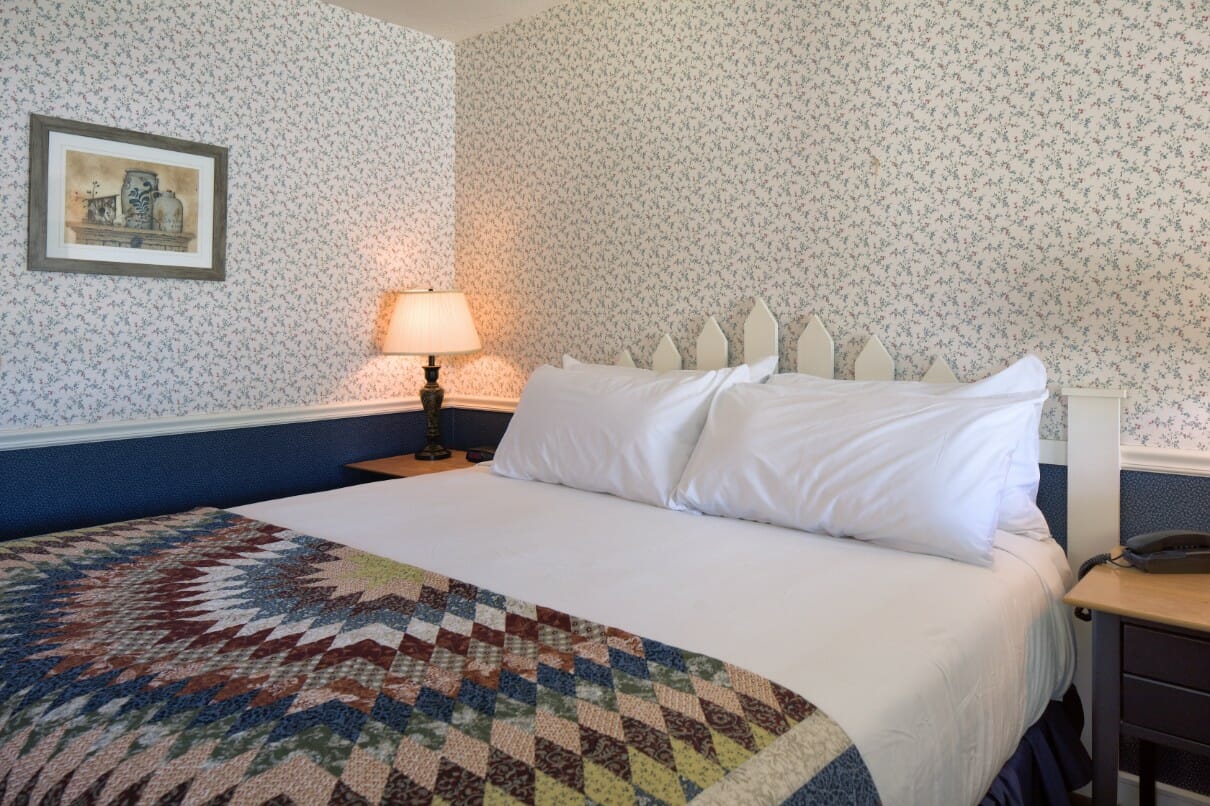 Request our full vacation guide to Mid-Coast Maine. All the amazing things to do in Mid-Coast Maine in one free guide.
Get the Vacation Guide