If you really enjoy getting away from it all and exploring remote places, then you can't beat a trip to Maine's Matinicus Island. 
Nestled within Penobscot Bay, about 20 miles off the coast of Rockland, it's the farthest inhabited land off the east coast in the U.S. In fact, less than 100 people live there year-round on this island that covers an area of less than 10 square miles.
Admittedly, Matinicus Isle isn't a major tourist attraction in Maine. It's rustic, it can be difficult to reach and it's the most seaward of all the islands in Maine. But if you like out-of-the-way spots, Matinicus is definitely worth a visit. It's got a fascinating history and just enough to see and do to make the trip worth it.
You may think you've seen it all in Maine, but you've likely never seen a place quite like Matinicus Island!
Request our full vacation guide to Mid-Coast Maine. All the amazing things to do in Mid-Coast Maine in one free guide.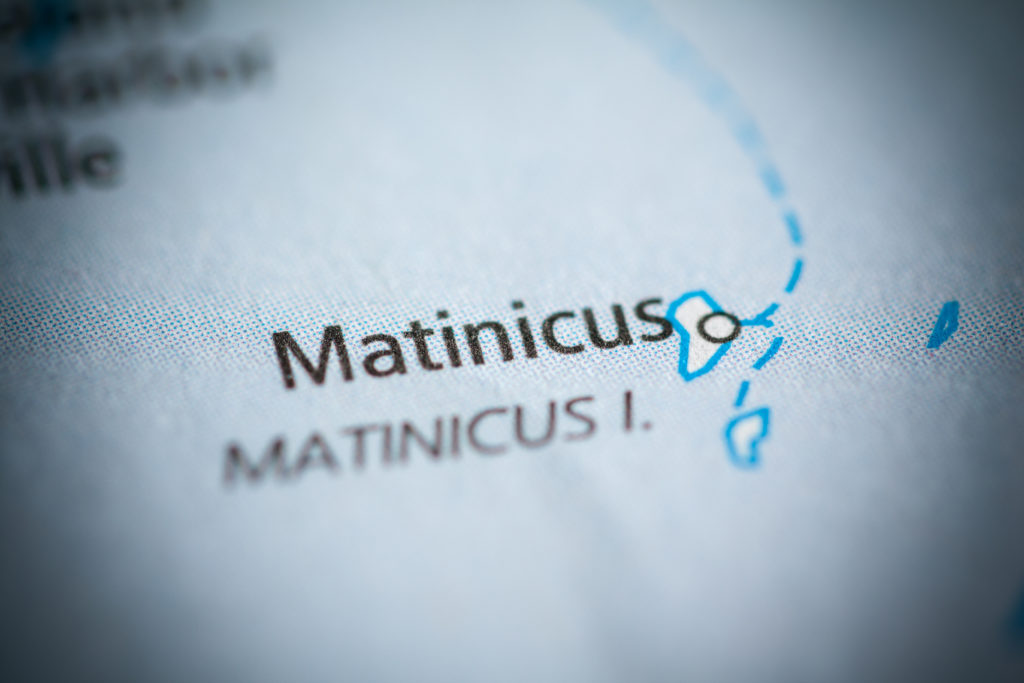 All You Need to Know About Matinicus Island
Matinicus was first visited by the Penobscot Bay Indians, who collected bird eggs there. The name, coined by the Abenaki people, means far out island.
It's been rumored to have been visited by pirates in the early 18th century after sailors told off sailing with pirates to the island and watched them commandeer other ships.
The first settler on the island was Ebenezer Hall, who settled there in 1850, built a house for his family, and lived off the land farming and fishing.
Hall caught the ire of the Penobscot tribe after burning grass on a nearby island and was ordered to leave. When he didn't, he was killed by the tribe, some four years after the initial warnings to leave.
In 1840, the island was organized as a plantation, a Maine kind of sub-government that's not quite a town, but also not quite an uncategorized territory. Inhabitants there worked as sailors and fishermen, trying their luck for cod, herring, and mackerel in the days before lobster fishing became a dominant industry in Maine.
Though it's remote, people that live there have served as first responders when emergencies arise in Penobscot Bay.
Matinicus Island FAQs
How many people live on Matinicus?
According to the 2020 census, the population on the island was 53.
How long is the ferry ride to Matinicus Island?
The ride takes about 2 hours and 15 minutes from Rockland.
Can you camp on Matinicus Island?
There are two camps (what Mainers called cottages) on the island and they have some outdoor space for pitching tents.
How do you pronounce Matinicus?
The island is pronounced Ma-tini-cus
How do you get to Matinicus?
You can reach the island by sea or by air.
Getting to Matinicus Island
Did we mention that Matinicus Isle is remote? It's so remote in fact, that the only ways to get there are by ferry or by plane.
If you want to take a ferry, the Maine State Ferry Service runs a ferry out of Rockland – the ferry ride is about 2.5 hours long and its return to the mainland departs within an hour of its arrival on the island. Once you're on the island, there are two private ferry companies there, Penobscot Ferry and Transport and Matinicus Excursions.
If you're a boat owner, there are moorings available for rent, so you can make the journey yourself. It is over 20 miles from Rockland, so make sure you top off your fuel before you leave.
Penobscot Island Air also operates flights to Matinicus, but make sure to call ahead to reserve a flight.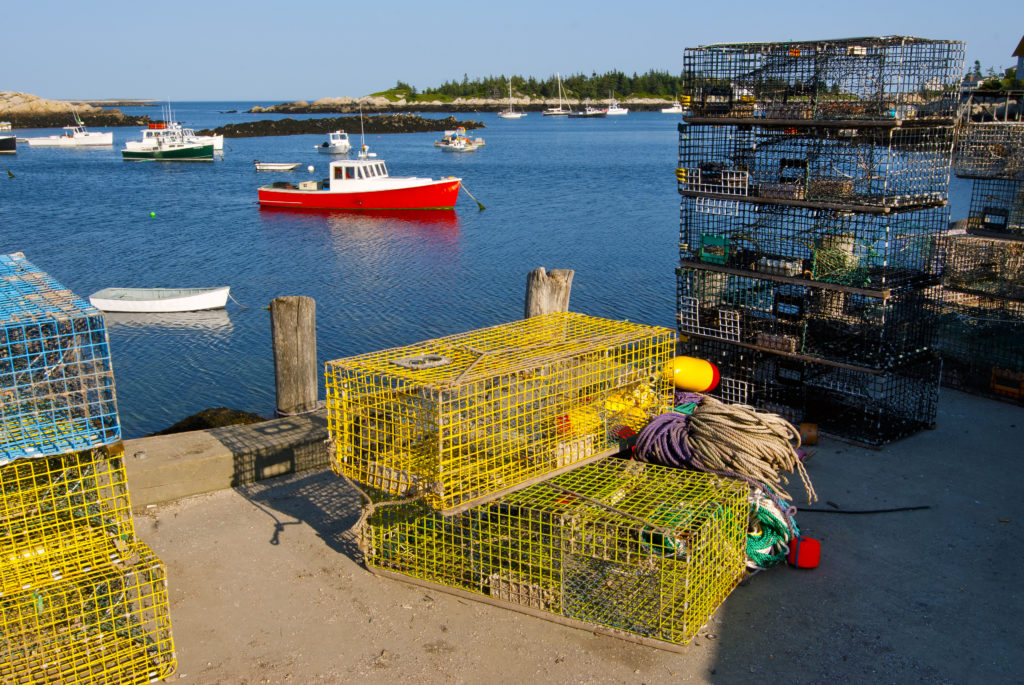 Explore the Mysterious Matinicus Island
So once you've made the trek to Matinicus Island Maine, what exactly is there to do?
The island is only about nine square miles and about two miles long by a mile wide. There are no public restrooms or restaurants on the island, there's a small general store, and a small bakery that a resident operates from home.
The best thing to do is to imagine yourself in simpler times and do what people did back then.
Explore the Island by Foot (or Bike)
Take a leisurely stroll on the island, but be careful because the roads aren't paved. Stare out at the ocean, breathe the ocean air, and marvel at the incredible views you've got in front of you.
If you're looking for a different way to explore the island, bike rentals are offered on the island as well.
Watch For Colorful Birds
During the summer months, you can look out at Matinicus Rock at the colorful puffins that make their home there.
Because the Atlantic puffin and common murre nest on the rock, it's closed for visitation during the breeding season, which runs from April 1 to August 31.
If you visit during other months, chances are good you'll see a number of other seabirds.
Take a Boat Ride to Matinicus Rock
If you want to see puffins and other birds up closer once you're on the island, take a boat ride out to Matinicus Rock. You'll be able to see the Matinicus Rock Light Station and hopefully get some great bird pictures.
Matinicus Light was built in 1827 and gained a measure of fame for the story of teenager Abbie Burgess, who maintained the light for several weeks during the winter of 1856.
The light station is located in the center of Matinicus Rock and includes a pair of 41-foot towers, a boat house, a keeper's house, and a shed. Only one of the two towers is currently active and now the light station is fully automated.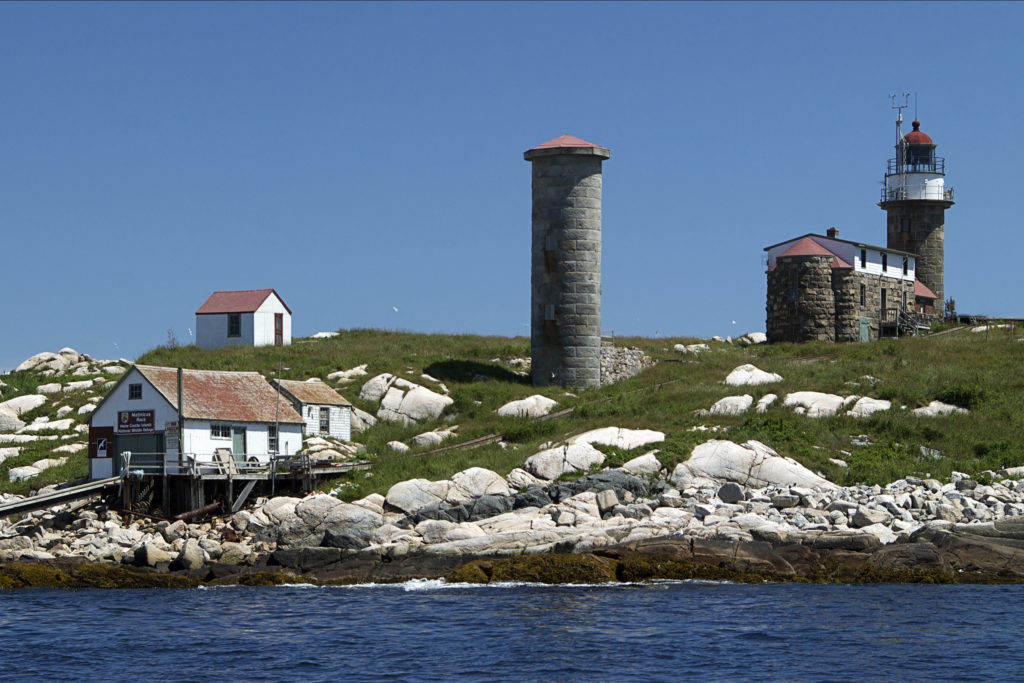 Take an Ocean Dip
If you feel the urge, you can even take a swim in the ocean.
Matinicus Isle has two sandy beaches, South Sandy Beach and Markey Beach but, be warned, the water tends to stay very cold.
Visit a Century-Old Church
There isn't much to see on the island from a tourism standpoint, but one of the things worth seeing is the Congregational Church of Matincus.
Build in 1906, the church is steeped in tradition. Those traditions include evening services and a Christmas Eve feast.
Since its inception, the church has been a major community gathering place and has hosted weddings, funerals, farmer's markets, chili cook-offs, and even musical performances.
The church got a major update in 2006 when it got running water in its kitchen for the first time.
Marvel at a One-Room Schoolhouse
One-room schoolhouses are something you see very much of anymore, but you can find one when you visit Matinicus Isle.
The school aims to provide quality education to students, but also shows support for local industry and provides chances for kids to go on amazing ocean-side adventures.
Grab Some Fresh Baked Goods
If you visit Matinicus Island during the summer, be sure to stop and visit the home of resident Eva Murray.
She runs a seasonal bakery out of her home in the summer and, if you're lucky, you may just be able to snag some fresh bread or a pie.
Check Out the Island Library
What would an island be without a library?
Though the island is home to less than 100 people, the Matinicus Island Library provides residents with an interesting selection of reads.
The Matinicus Island Library has no librarian and relies on the efforts of volunteers. Thanks to volunteers like Eva Murray, the library is a well-oiled machine and features a collection of banned books or books that have been challenged in other states.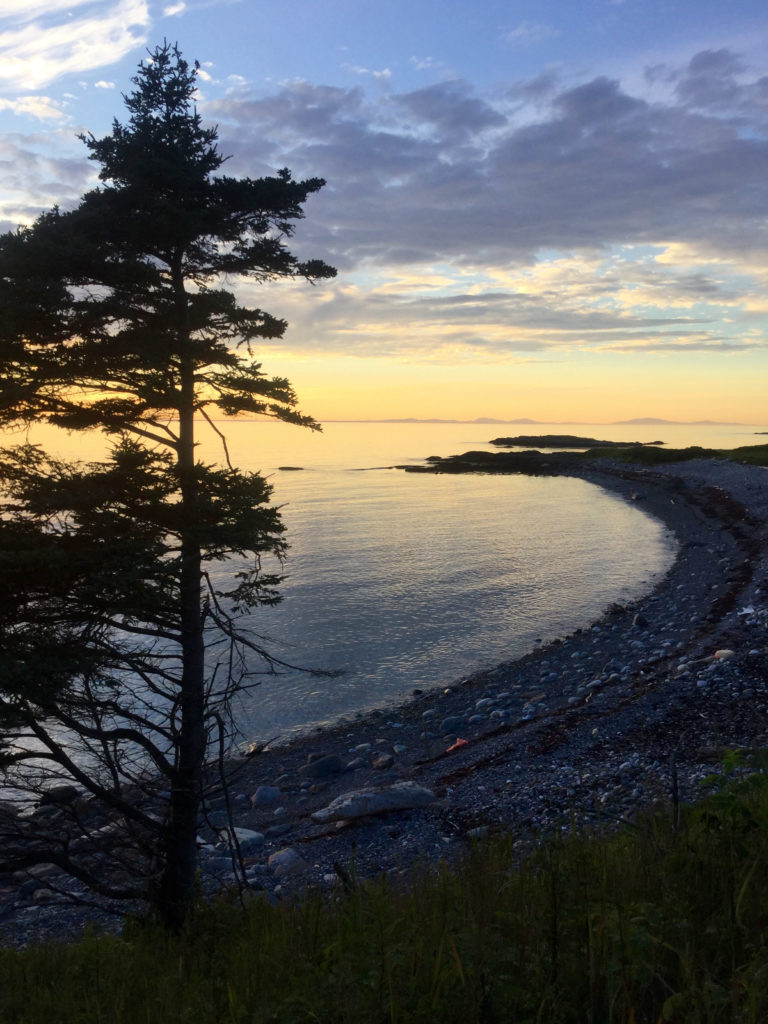 Request our full vacation guide to Mid-Coast Maine. All the amazing things to do in Mid-Coast Maine in one free guide.
Lodging on Matinicus Island
Since less than 100 people live on Matinicus Island Maine, there aren't too many lodging options available if you're planning on visiting.
But since most visitors stay on the island, there are two main options available, Matinicus Island Get Away and Tuckanuck Lodge.
Matinicus Island Get Away
Visitors will find apartments available for rent here at nightly or weekly rates. Each apartment offers a full kitchen as well as towels and bedding and the lodge also guarantees transportation to and from the island.
Tuckanuck Lodge
Tucked into a secluded spot at the end of a road, this bed and breakfast is open year-round and is pet-friendly too.
There are only a few rooms available, but some of them offer great option views and all of them include a complimentary breakfast.
Lodging on the Mainland
Before you leave or upon your return to the mainland, Country Inn in Camden/Rockport & Glen Cove Inn in Rockland welcome you. Offering a hot breakfast buffet each morning and comfortable accommodations, the sister properties invite you to call them your home base as you explore all of Penobscot Bay and MidCoast Maine.
The Country Inn at Camden Rockport
A year-round MidCoast Maine hotel conveniently located on Route 1 between Camden and Rockport, Country Inn has all the amenities you'll want at a price you'll love for your MidCoast Maine vacation. An indoor pool and fitness center are the perfect way to start your day or unwind after a day of adventures.
Our Rockport inn offers 36 rooms in the main house, which is open year-round, and 11 private cottages, which are available May through October. Rooms range from standard queen rooms to king suites and offer fireplaces, jetted tubs, private balconies and patios, handicap accessibility, and pet-friendly options.
Glen Cove Inn & Suites
This traditional roadside motel in Rockland offers comfort and convenience during the warmer months of the year (April – October). The "better than continental" breakfast and proximity to the Penobscot Bay walking trail are frequently mentioned by guests of Glen Cove Inn as highlights of their stay.
Explore our rooms, suites, and pet-friendly accommodations.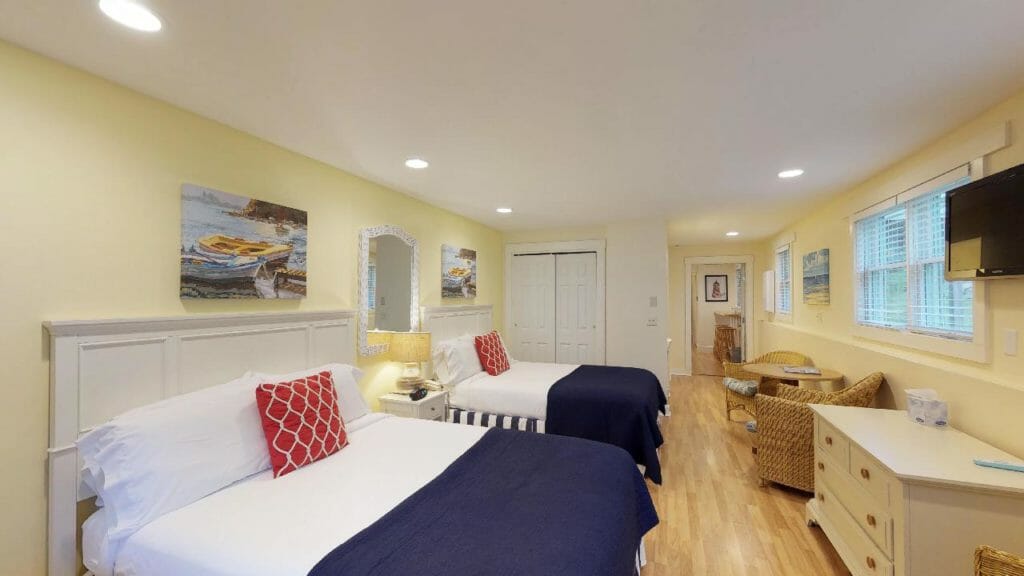 Start Planning Your Trip to Matinicus Island
Matinicus Isle may be rustic, remote, and not the first place you think of when you think of visiting Maine. But its remoteness and small town (or maybe island) charm is exactly the reason why you should plan a trip there.
With unique curiosities like a one-room schoolhouse, a lighthouse on a rock, and sandy beaches on an island in the middle of the ocean, Matinicus Island is a place worth putting on your bucket list.
It may not have all the bells and whistles of many of Maine's popular tourist destinations, but that's why Matinicus Island is so great. It's its own unique place that transports visitors back to a simpler time and place where they can appreciate the beauty of an ocean view, the simple pleasure of a scenic walk, and the sight of seabirds in the air.
Let us know about your trip to Matinicus Island and what your favorite things to see and do there are.