If you're looking for a museum that offers all there is to know about Maine's maritime heritage, look no further than the Maine Maritime Museum. Located in Bath, Maine, the museum showcases Maine's maritime heritage, maritime culture, and the role Maine has played in regional and global maritime activities.
Request our full vacation guide to Mid-Coast Maine. All the amazing things to do in Mid-Coast Maine in one free guide.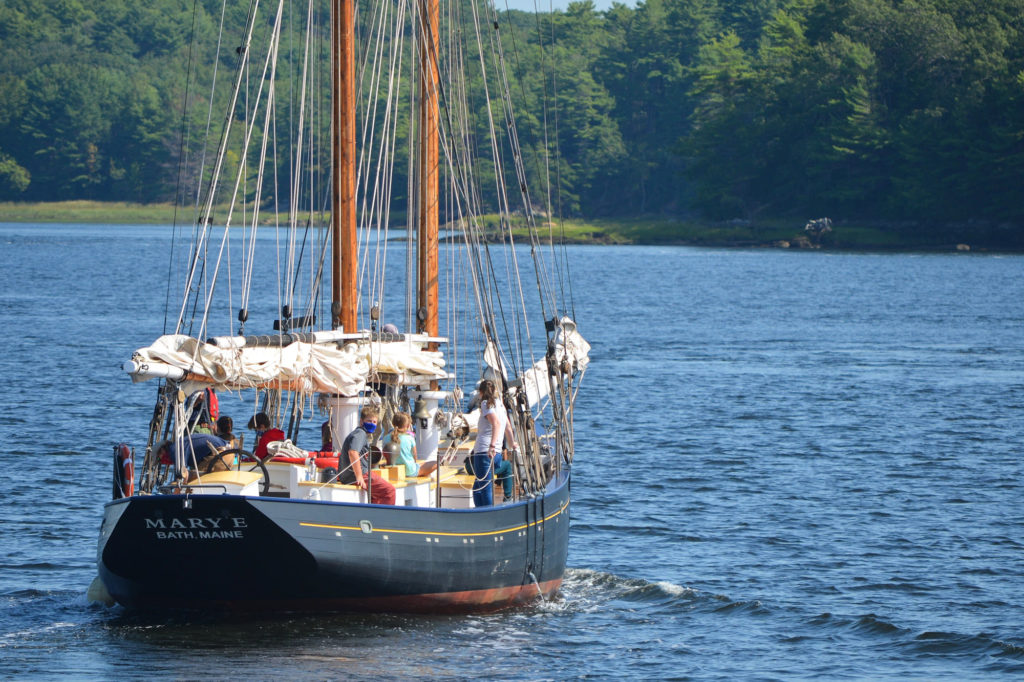 About the Maine Maritime Museum
The idea for the Maine Maritime Museum sprang from the minds of seven Bath residents, who formed the Marine Society of Bath in 1962. During its first few years of existence, the society displayed its exhibits in a storefront window. In 1964, the society was given use of a mansion by the wealthy Sewall family to display the collection.
Originally known as the Bath Marine Museum, it was changed to the Maine Maritime Museum in 1972. The museum's collection of documents, artifacts, and artwork, among other items, was displayed in two locations during the early 1980s and then in three locations by 1983. It wasn't until 1989 that the museum was moved into one location, allowing all museum pieces and functions to be under one roof for the first time.
In 2010, the Maine Maritime Museum merged with the Portland Harbor Museum and now houses that collection and is the premiere spot for visitors to learn about the history of shipbuilding and seafaring in Maine.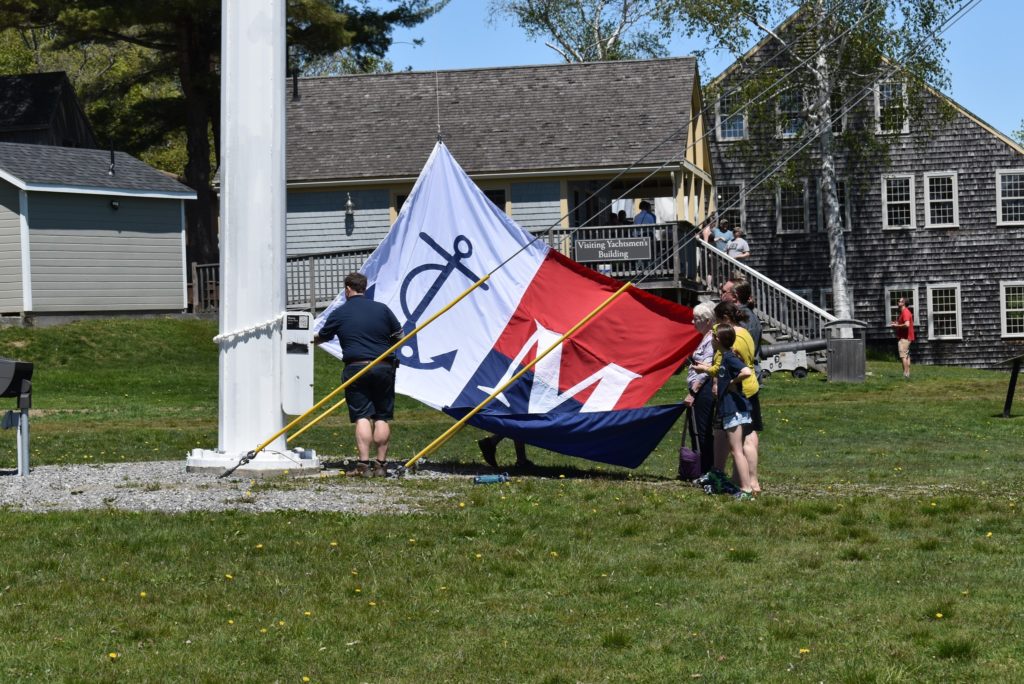 Maine Maritime Museum FAQs
Where is it?
The museum is located in Bath, which is about 45 minutes north of Portland and 45 minutes south of Augusta. The museum also offers floating dock space and a pier from late May to mid-October that can accommodate boats. If you want to reach the museum by water, it's located about 10 miles up the Kennebec River from the Gulf of Maine at Lat: 43 degrees 53.689, Long: 069 degrees 48.889.
When is it open?
The museum is open from 9:30 a.m. to 5 p.m. daily except for Thanksgiving, Christmas, and New Year's Day.
What does it cost?
Memberships are available and there are different admission prices for adults and seniors. Children under the age of 18 get in free.
What is parking like?
There's plenty of parking available and even space to accommodate larger vehicles such as RVs. There are also handicap-accessible spaces and a drop-off area near the main entrance.
Is there food service?
The Sail Shed by Long Reach Kitchen is open Thursday-Sunday and offers drinks, sandwiches, baked goods, and more. There are also many local dining options in the area.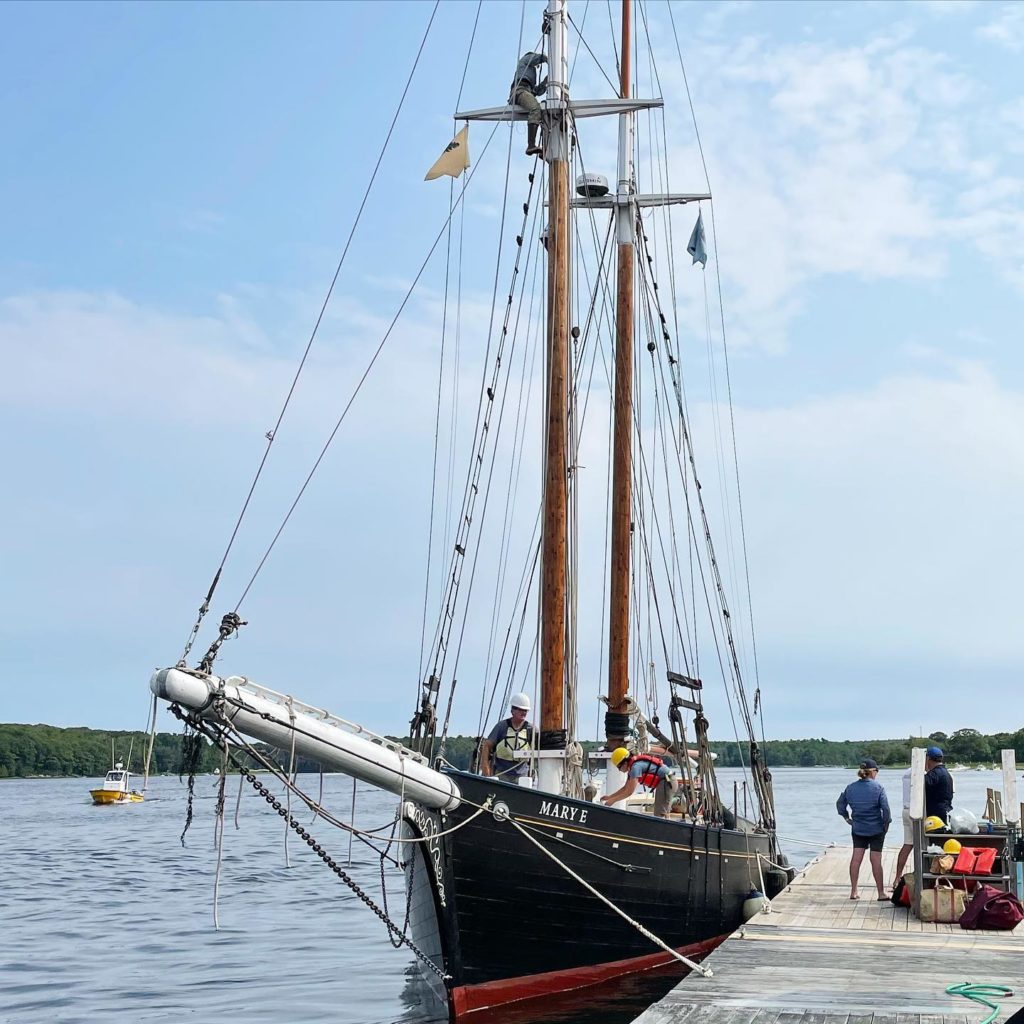 Maine Maritime Museum Exhibits
The museum has many permanent exhibits, showcasing the history of boating throughout Maine's past.
Snow Squall, An American Clipper — This exhibit houses the last remaining example of a U.S. clipper ship, built for speed and with an enormous amount of sail. This clipper was launched in 1851 and ran aground in 1864. An expedition in the 1980s retrieved a 36-foot section of the bow.
Donnell House — Visitors can see what life was like in the Victorian era as they tour this former shipyard owner's home.
Maritime History of Maine — This exhibit gives a broad overview of Maine's rich maritime history with more than 200 objects displayed that showcase that history. Visitors will see themes of coastal living, coastal travel, fishing, shipbuilding, and more.
A Shipyard in Maine: Percy Small and the Great Schooners — This explores America's only surviving historic shipyard site. Here is where giant schooners were made, including the Wyoming, the largest wooden sailing vessel ever built.
BIW: Building America's Navy — This exhibit offers visitors a high-tech, immersive look at the ships and processes of Bath Iron Works, which helped build America's Navy with innovative approaches to building ships.
Historic Boat Collection — The Maine Maritime Museum houses a collection of more than 100 Maine-built or Maine-related boats. The boats are part of various exhibits around the museum campus and are housed in several buildings.
Into the Lantern: A Lighthouse Experience — This is a full-scale replication of the Cape Elizabeth Two Lights lighthouse tower lantern room. Visitors can see the original Fresnel lens and experience an immersive exhibit that offers the experience and environment of being in a lantern room.
In addition to the exciting permanent exhibits on display at the museum, there are also many upcoming exhibits as well as some seasonal displays, so keep your eyes peeled. These exhibits celebrate the importance of the Gulf of Maine, the contributions of people throughout history with connections to Maine, and shipwrecks along the coast of Maine. In short, you'll see exhibits and artifacts that you can't find anywhere else.
Researching the Museum Collection
Not only can visitors visit the Maine Maritime Museum, but there are also several resources available that make the museum's collection accessible online. The MMM Collections Database, for example, allows visitors to browse through more than 25,000 photos, artifacts, and ephemera. The Merchant Mariners Muster is a database of more than 28,000 mariners listed in records dating back 200 years.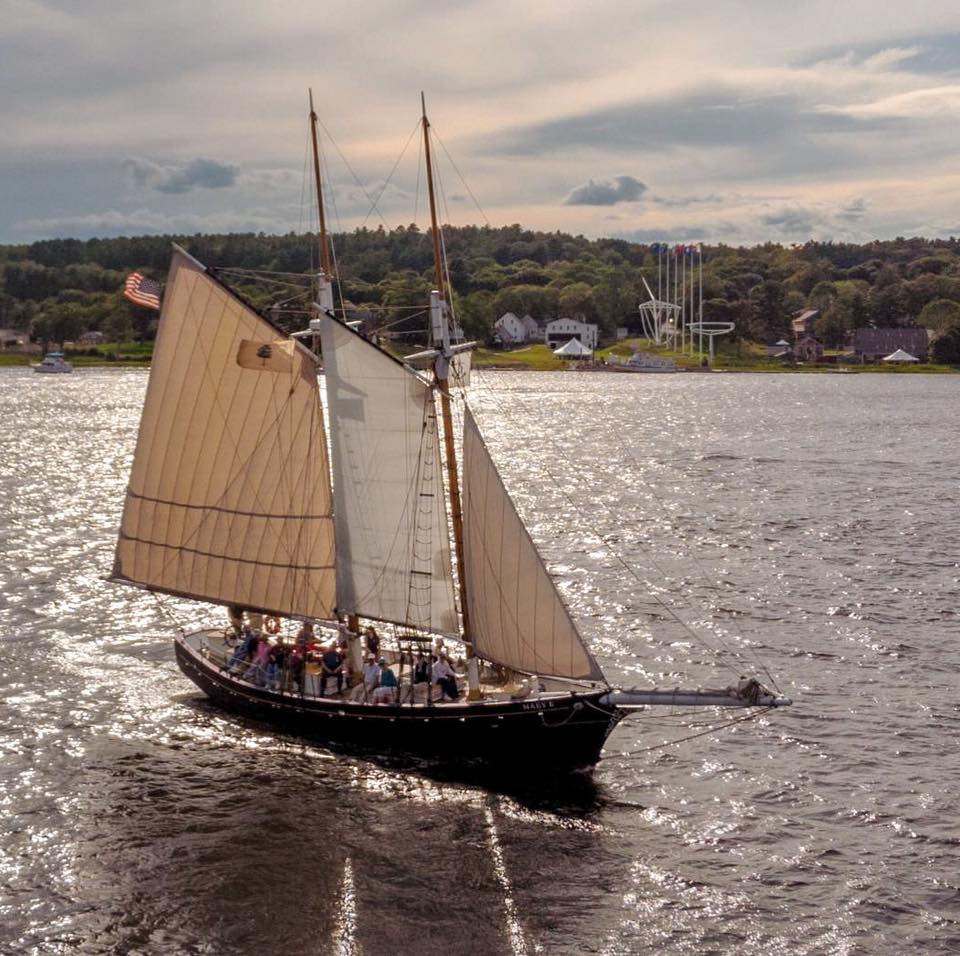 Planning a Tour
A visit to Bath and the Maine Maritime Museum can be made even more memorable with a boat cruise. The museum staff works with the Merrymeeting to coordinate charters on the Kennebec, which makes a great backdrop for special events.
The Merrymeeting also takes visitors on one of several lighthouse, nature, and special cruises. There's plenty of space to move around on the boat and all cruise fees include admission.
The Lighthouse Lovers Cruise offers visitors a chance to see 10 of Maine's most iconic lighthouses.
The Six Rivers of Merrymeeting Bay Cruise offers a cruise to see six Maine rivers that all converge to form something truly unique. Once you've passed through Chops Point into Merrymeeting Bay, keep your eyes peeled for eagles and waterfowl.
The Mini Cruises for Mini Mariners are a chance for kids to cruise the water, spot wildlife, and do some shopping upon returning to the dock.
The Bath Iron Works Story: By Land and Sea tour begins inside the museum at the immersive BIW exhibit and follows with a trolley ride past the yard. The tour then picks up at sea where the Merrymeeting takes visitors on a one-hour cruise for awe-inspiring views of modern shipbuilding construction.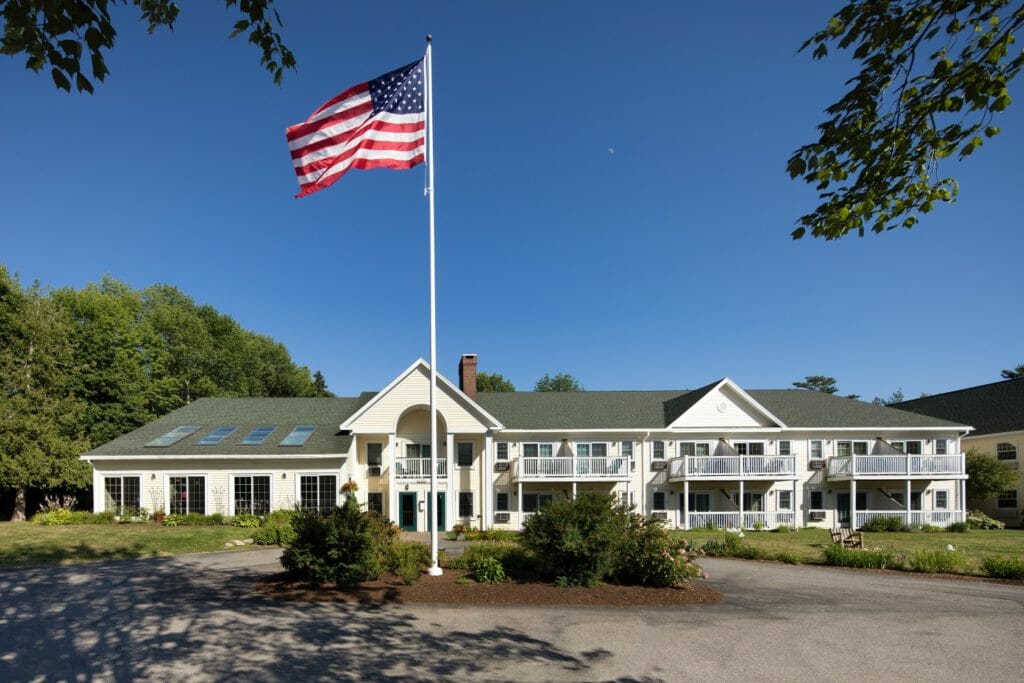 Where to Stay Near the Maine Maritime Museum
If you love ships, boats, fishing, artifacts, and anything that has to do with maritime life, then a visit to the Maine Maritime Museum is a must. Not only can you immerse yourself in some truly unique exhibits, but you can also really see up close just how much of an impact Maine has made on maritime history.  Whether you want to explore the museum or take a boat cruise, you'll leave with a wealth of knowledge, some great memories, and a smile on your face.
With its central location along Route 1 in Camden/Rockport, The Country Inn is the perfect location for your Midcoast Maine vacation. It's just an hour's drive up the coast from the Maine Maritime Museum, and is centrally located to all of the best things to do on Penobscot Bay!
A freshly-prepared, hot breakfast will greet you in the morning, and a swim in the heated indoor pool and or soak in the hot tub are the perfect way to relax after a day of exploring Mid-Coast Maine!
Check our availability and start planning your getaway!
Request our full vacation guide to Mid-Coast Maine. All the amazing things to do in Mid-Coast Maine in one free guide.