Maine is one of the top states to visit in the United States for a vacation at any time of year. If you've never been to this state before, you might not realize how many attractions and activities that it offers.
We'd like to argue that midcoast Maine is one of the best places to visit in Maine, and here are eight reasons we think you should come to see us soon!
Request our full vacation guide to Mid-Coast Maine. All the amazing things to do in Mid-Coast Maine in one free guide.
Get the Vacation Guide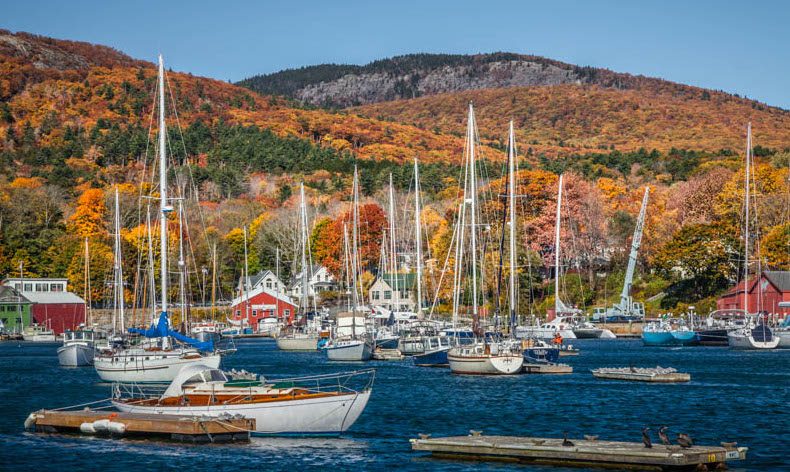 1. Mid-Coast Maine Offers a Variety of Fun at Camden Hills State Park
Located on Route 1 in Camden, Maine, Camden Hills State Park is a beautiful place to visit in Maine's midcoast region. First of all, the park is well known for the scenic glimpse of Camden Harbor and Penobscot Bay that you get after climbing to the top of Mt. Battie. This view was the inspiration behind the poem "Renascence" by Edna St. Vincent Millay. You can take the 0.5-mile Mount Battie Trail to get to the summit.
Second of all, Camden Hills State Park has a total of 20 paths for hiking and biking, and all of them are either easy or moderate to trek. You can even go snowshoeing on the trails during winter or cross-country skiing on the multi-use trail that leads from the Route 1 main entrance to the Ski Shelter.
On top of that, the park has facilities for camping and picnicking all year. Tent and RV sites are available during the summer, and each site has a grill and picnic table. During the winter, you can reserve a rustic shelter for camping.
Find out more about Camden Hills State Park here.
2. The Camden Snow Bowl Offers Outdoor Recreation All Year
While you're in the midcoast, one of the best places to visit in Maine is the Camden Snow Bowl. The peak in this recreational area is Ragged Mountain, and one of the trails leads to the summit with a gorgeous view of the surrounding hills, mountains, Camden Harbor, and Penobscot Bay. The park hosts Trailfest, which features kids' activities, mountain bike races, runs, and mountain climbing.
Other than hiking, the Ragged Mountain Recreation Area has a ball field, tennis courts, and Hosmer Pond where you can go swimming, canoeing, kayaking, and stand-up paddleboarding. The swimming dock is ADA accessible. In October, the ski chairlift operates so that visitors can observe the fall foliage.
Aside from spring, summer, and fall, winter is when the Camden Snow Bowl really shines. With almost 1,000 feet of vertical elevation, it rivals the best mountains in the state for skiing and snowboarding. It has more than 20 runs and is the only ski area on Maine's East Coast with a view of the water. Every February, it hosts the U.S. National Toboggan Championships.
Get more information about the Camden Snow Bowl here.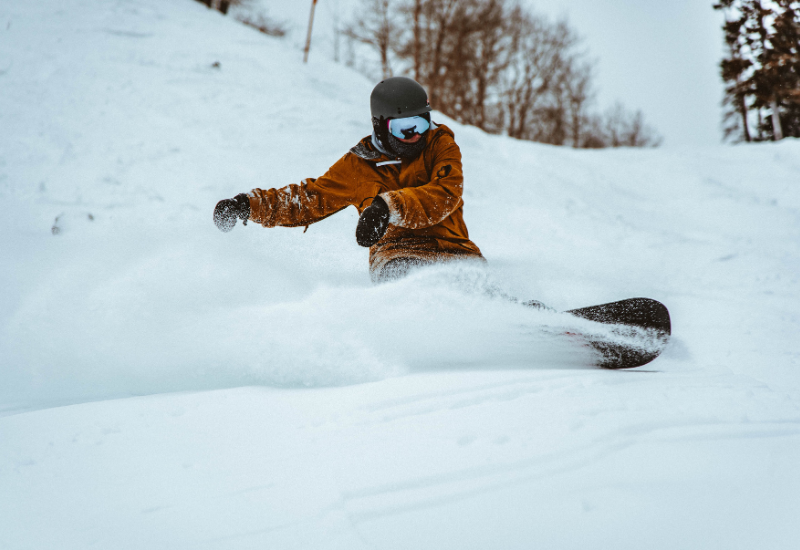 3. Sailing & Paddleboating Let You Explore Penobscot Bay in Mid-Coast Maine
Being able to explore the waters of Penobscot Bay makes the midcoast one of the best places to visit in Maine. In particular, Rockland, Rockport, and Camden are full of companies that offer sailing tours and boat rentals.
From Rockland Harbor, A Morning in Maine, Schooner Isaac H. Evans, and other ships offer sailing tours of the bay, surrounding islands, and lighthouses. From Rockport Harbor, Schooner Yacht Heron and Cruiser Harvest Moon operate sailing tours of the bay and islands and offer activities like bird watching, lobster fishing, and wildlife viewing. Camden Harbor Cruises, Maine Windjammer Cruises, the Schooner Surprise, Schooner Olad and Cutter Owl, and others sail out of Camden Harbor.
For boat rentals and kayaking tours in Rockland, visit Breakwater Kayak Co. and Johanson Boatworks. Or, go to Maine Sport, which has a location in each town. Offering paddling tours and rentals near the midcoast include Ducktrap Kayak & SUP in Lincolnville, Maine Outdoors in Union, and others.
Learn more about boat tours and rentals in Rockland and Camden.
4. There are Many Beautiful Mid-Coast Maine Lighthouses to See
Along the 3,500 miles of Maine coastline are 65 historic lighthouses. What makes the midcoast one of the best places to visit in Maine is that it has about 20 light towers. Here's a list of 10 that we think you should visit:
Curtis Island Light
Owls Head Lighthouse
Grindle Point Sailor's Museum and Lighthouse
Whitehead Light
Indian Island Lighthouse
Fort Point Lighthouse
Eagle Island Lighthouse
Two Bush Island Lighthouse
Marshall Point Lighthouse
You won't be able to tour all of these lighthouses or even get close to all of them. In some cases, the closest that you'll get is a boat or aerial tour. Most of the sailing cruise companies above offer lighthouse tours, while Penobscot Island Air offers aerial tours and gives you the most scenic view of the midcoast. It specializes in lighthouse tours and operates out of Knox County Regional Airport in Owls Head.
Find out more about these and other lighthouses near Camden and Rockland before you go.
Request our full vacation guide to Mid-Coast Maine. All the amazing things to do in Mid-Coast Maine in one free guide.
Get the Vacation Guide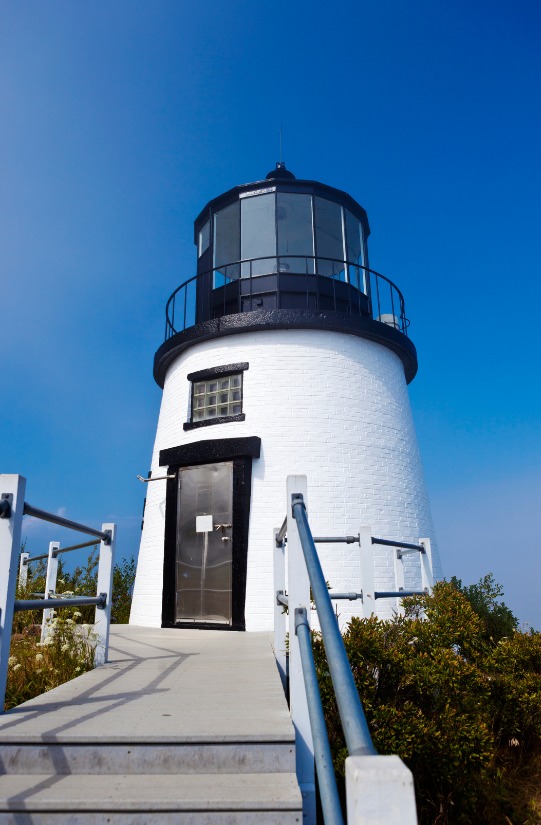 5. Mid-Coast Maine Festivals & Events Bring All Sorts of Entertainment
For the opportunity to delve into the traditions and community, check out some of the festivals and events that make the midcoast one of the best places to visit in Maine. The Camden Windjammer Festival celebrates the area's maritime heritage over Labor Day weekend, while Christmas by the Sea is a fantastic way to ring in the holiday season. Camden also hosts Jazz in June, the Camden Arts and Book Fair, and the Camden International Film Festival.
In Rockland, the North Atlantic Blues Festival in July is a celebration of blues music with live entertainment and vendors for crafts, beverages, and food. The Maine Lobster Festival is popular in August and gives you the chance to feast on lobster dinners, listen to live entertainment, hop on carnival rides, and more. The town is home to several other awesome festivals and events too — Friendship Sloop Days, Maine Boat and Home Show, and Festival of Lights.
Then, there's Pies on Parade, which holds pie-related events in both Camden and Rockland. Furthermore, the midcoast has other outstanding festivals and events that are worth attending, such as the Maine Antique Festival, Union Fair, and Gardens Aglow at the Coastal Maine Botanical Gardens.
There are even more festivals and events to attend in and around Rockland and Camden.
6. Maine Art, History, & Culture are Immersive in the Midcoast Region
Several coastal towns in the midcoast are known for their arts communities and historic places, making the area one of the best places to visit in Maine. For instance, Camden has a lot of art galleries, including the Linda Norton Studio, Camden Falls Gallery, Carver Hill Gallery, and Small Wonder Gallery.
The Farnsworth Art Museum in Rockland is the biggest in the region, honoring the role that the state has played in molding American art, and the complex includes multiple buildings. Also in Rockland, the Center for Maine Contemporary Art exhibits current artworks.
For a historical look into the Mid-Coast, the Camden-Rockport Historical Society is a six-building complex that preserves the local history of both towns. You can visit the Andre the Seal statue at Rockport Marine Park too. While you're in Rockland, you can learn about the history of America's lighthouses and Coast Guard at the Maine Lighthouse Museum. Meanwhile, the town's Sail, Power & Steam Museum educates visitors about the history of steam engines.
Additionally, the Aldermere Farm Preserve in Rockport is a wonderful agricultural experience for kids. In Camden, the Camden Public Library can be a fun place for children as well, while the Camden Opera House is a great place for a theatrical performance.
Check out more art galleries, museums, and historic sites in Camden and Rockland.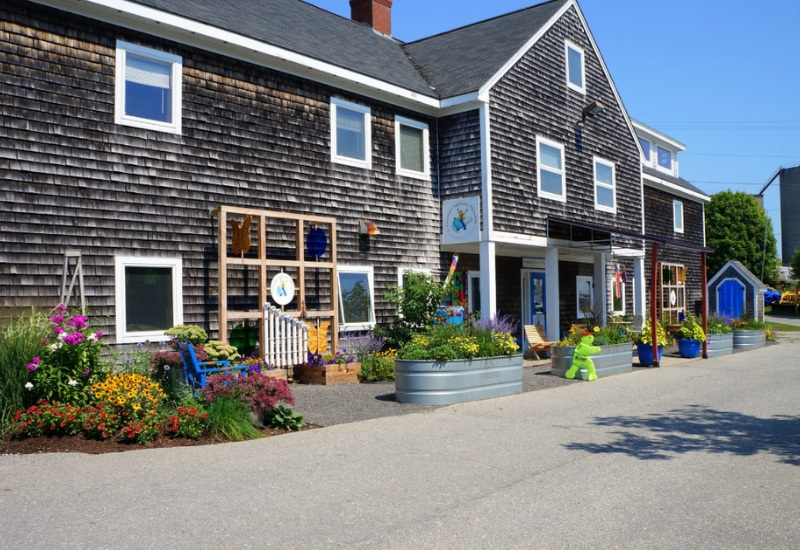 7. Local Midcoast Maine Restaurants Offer Unique Dining Experiences
If nothing else (in your opinion) makes the coastal towns in the midcoast region some of the best places to visit in Maine, the food definitely will. The seafood is some of the best in the country because it's so fresh. In addition, you won't find these local restaurants anywhere else. Below is a list of some of our favorites:
Rockland Restaurants
Home Kitchen Cafe
In Good Company
The Landings Restaurant
Rustica Cucina Italiana
Rockport Restaurants
Graffam Bros. Seafood Shack
Maine Street Meats
Nīna June
La Bella Vita
18 Central
47 West
Camden Restaurants
Zoot Cafe
Fresh & Co.
Owl & Turtle Bookshop
Peter Ott's on the Water
40 Paper
There are probably more than a dozen other excellent restaurants in Rockland, Rockport, and Camden. We challenge you to eat at as many as possible.
8. Midcoast Maine Bed and Breakfasts Deliver Comfortable and Affordable Lodging
While you're finding out firsthand why the midcoast region is one of the best places to visit in Maine, you can stay at one of our bed and breakfasts. The Country Inn and Glen Cove Inn & Suites are located at opposite ends of Rockport — The Country Inn to the north next to Camden and Glen Cove to the south next to Rockland.
Both of our Mid-Coast Maine inns offer cozy accommodations and homemade breakfasts daily, but some of the amenities differ slightly. The Country Inn has 36 guest rooms and 11 seasonal cottages (some pet friendly) with Jacuzzis and fireplaces. It also features a hot tub, indoor heated pool, and on-site spa. Glen Cove has 36 guest rooms (some pet friendly), an open-air terrace, garden, sun deck, Ocean View Walking Trail, and outdoor heated pool.
Check our availability at The Country Inn or Glen Cove Inn & Suites for your next travel dates.
Request our full vacation guide to Mid-Coast Maine. All the amazing things to do in Mid-Coast Maine in one free guide.
Get the Vacation Guide