Named one of the prettiest towns in the United States by Forbes magazine, Rockport has a picturesque and functioning harbor. You can watch lobster boats travel to and from Penobscot Bay daily. The town also has a great farming culture that produces fresh ingredients. Together, these elements allow chefs to run the best restaurants Rockport visitors can ask for. In fact, the best Rockport Maine restaurants truly deliver a worthwhile dining experience.
Best Rockport Maine Restaurants for Seafood
Since Maine is known far and wide for its lobster, there's no way you can travel to Rockport without going to a seafood joint. Although there are several places, two of them stand out the most for their fresh seafood dishes.
Graffam Bros. Seafood Shack
Serving fast, fresh seafood right out of Penobscot Bay, Graffam Bros. Seafood Shack makes lobster rolls, fried clams, crab rolls, fried scallops, and fried shrimp. You'll even find steamed seafood and tacos with a homemade sauce. The shack is open from May to October and is mostly a takeout station with a few umbrellas over tables and benches. Also, Graffam Bros. is a pet-friendly place for diners who have their furry family members with them.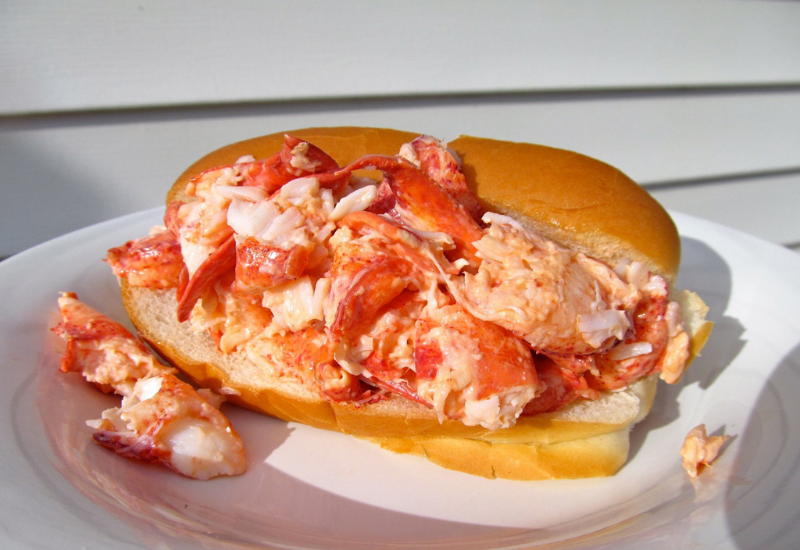 JJ's Snack Shack
Open from June to mid-October, JJ's Snack Shack is an eatery that serves fresh seafood dishes. As a true seafood joint, you'll find lobster rolls, whole clams, and fried shrimp. You can also order classic yet innovative American-style foods and ice cream. Although it's mostly a takeout spot, there are a few tables nearby.
Request our full vacation guide to Mid-Coast Maine. All the amazing things to do in Mid-Coast Maine in one free guide.
Get the Vacation Guide
Best Casual and Family-Friendly Restaurants
When you're traveling with a family, you want to make sure that everyone's tastes are pleased at mealtime, especially kids. Fortunately, there are several casual, family restaurants in Rockport that make diverse cuisines for sea and land lovers.
Rockport Diner
Since 1985, Rockport Diner has been welcoming customers into its casual dining room. Serving American cuisine, the family restaurant has some of the best prices on local food. It offers seafood, burgers, chowders and so much more. The homemade desserts and ice cream are sure to please too. You can dine there any time of day from breakfast through dinner, or you can opt for takeout.
Offshore Restaurant
For an even more casual dining experience, check out Offshore Restaurant. It has a cozy dining room and seating outdoors. From fresh seafood and burgers to prime rib and homemade soups, there's something on the menu to please everyone in the family. The restaurant even offers vegetarian dishes.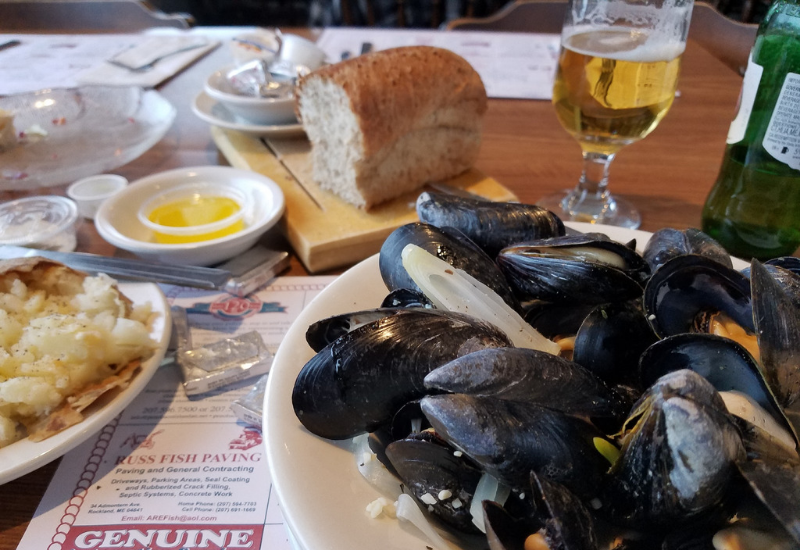 Maine Street Meats
With a menu for every time of day, the cafe at Maine Street Meats aims to make your stomach happy. It serves everything from breakfast to sandwiches, soups, and salads. There's a small beer and wine selection to go with your meal too. If you stop for a snack during the day, you can enjoy a pastry with a cup of coffee or tea.
Best Restaurants Rockport Offers With Fine Dining
Because of the amazing fishing and farming cultures in Rockport, Maine chefs have their pick of prime, organic ingredients. Many of the fine dining restaurants use locally grown and farm-raised foods in their dishes. As a result, they offer a dining experience that you can't get anywhere else.
Nīna June
The Mediterranean-inspired cuisine that the chef at Nīna June creates doesn't shy away from using fresh, local ingredients. The menu changes every day depending on the produce and meats that are available. However, the restaurant always has a few signature dishes. The chef makes vegetarian and gluten-free items as well. While you eat in the dining room, you get picturesque views of Rockport Harbor and Penobscot Bay.
La Bella Vita
Bringing the passion of Italian cuisine to Rockport, La Bella Vita offers a dining experience that reflects the traditional eateries in Italy. If you don't want to eat in the dining room, you can ask for a table on the outdoor terrace, where you'll get spectacular views of the harbor and bay. As for the food, there's a menu for every meal, including Sunday brunch. The restaurant serves vegetarian, vegan and gluten-free dishes.
18 Central
As another fine dining option, 18 Central is an oyster bar and grill. However, the casual dining room and food appeal to all ages, making it one of the best restaurants in Rockport. The raw bar features a selection of sauces and natural oysters from Maine, and the grill is heated by a wood-burning fire. You can order vegan, vegetarian and gluten-free items from the menu. There's an impressive list of wines for the right pairings as well.
Best Rockport Restaurants for Coffee and Dessert
Whether you've been touring Maine lighthouses or dancing at the North Atlantic Blues Festival, there are a few great spots to stop for coffee and sweets. However, the best two are 47 West and Willow Bake Shoppe.
47 West
When you want a range of coffee options, the 47 West cafe is the best place to go. Aside from light, medium and dark roast brews, its menu includes mochas, lattes, and other espresso options. There's even beer and wine. You can enjoy your drink at one of the comfortable tables up the spiral staircase. If you need a snack, the menu features fresh salads, baked items and gourmet goods, such as maple syrup, pickles, and jams.
Willow Bake Shoppe
Specializing in homemade doughnuts, Willow Bake Shoppe is the best place to stop for a sweet treat. As a local favorite, it makes old-fashioned doughnuts each morning. You can also grab a cup of coffee to complement your doughy confection.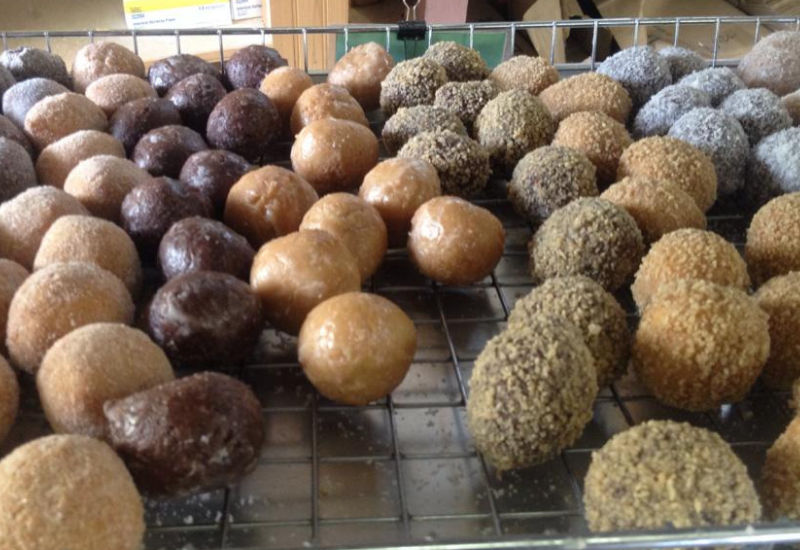 Best Locally-Owned Restaurants Near Rockport
After you visit the best Rockport Maine restaurants, you can branch out to restaurants in neighboring towns. Camden and Rockland have several locally-owned eateries for couples and families. They serve a lot of local seafood dishes. After all, Rockland hosts the Maine Lobster Festival. However, there are many other cuisines available too.
Fresh & Co.
As an award-winning family business, Fresh & Co. combines the classic and international flavors of New England and the Mediterranean in its dishes. It even offers gluten-free, vegetarian and vegan options. The welcoming dining room has a great atmosphere for families, and the outdoor tables make the Camden restaurant one of the best pet-friendly venues to visit.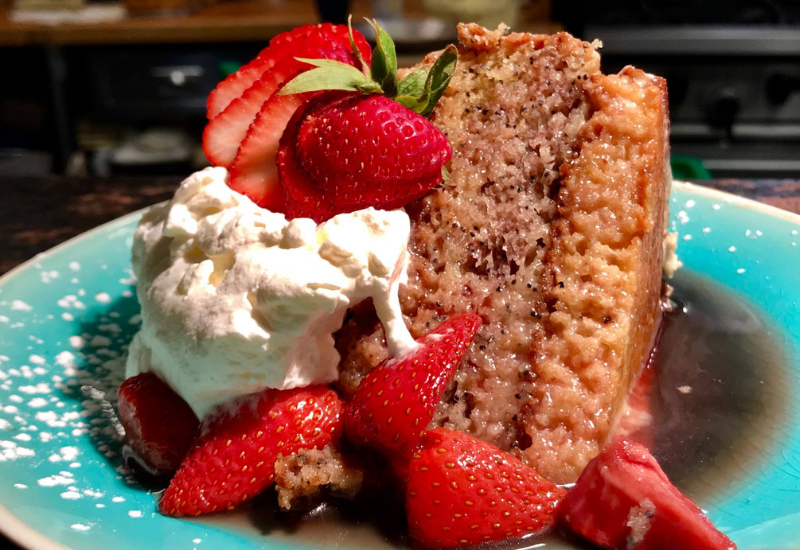 Primo
The award-winning chef at Primo takes prime produce and meat to a whole new level. As one of the best restaurants in Rockland, it sources many of its fresh ingredients from its own garden and farmhouse, which are located on the property. You can even tour these areas before you take a seat in the dining room. The restaurant can make its dishes to order, so you can ask for gluten-free, vegan and vegetarian options.
Request our full vacation guide to Mid-Coast Maine. All the amazing things to do in Mid-Coast Maine in one free guide.
Get the Vacation Guide
Best Place to Stay in Rockport for a Restaurant Tour
In between your tour of the best Rockport Maine restaurants, you can rest at The Country Inn. In fact, we offer a complimentary, better-than-continental breakfast buffet like you've never seen at a hotel. When you book a room or suite with us, take advantage of our specials or packages to make your trip even more affordable.
If your favorite canine will be joining your MidCoast Maine restaurant tour, be sure to check out these pet-friendly restaurants and enjoy pet-friendly accommodations at our inn or our sister property, Glen Cove Inn and Suites.