Did you know that apple picking is something of a Maine tradition? Just as the weather starts cooling and the leaves start turning color, locals and visitors from near and far head to The Pine Tree State for fresh apples. And, several orchards are prime destinations for apple picking in MidCoast Maine.
Request our full vacation guide to Mid-Coast Maine. All the amazing things to do in Mid-Coast Maine in one free guide.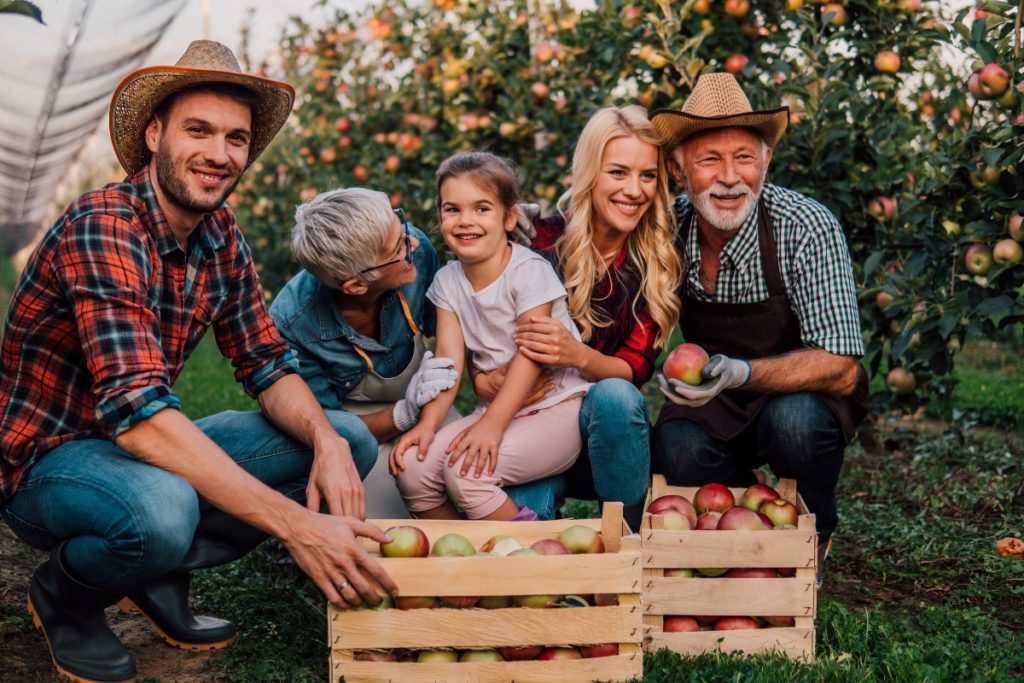 Mid Coast Maine Apple-Picking Season
Apple-picking season in Mid Coast Maine starts in late August, with some summer varieties ripening for picking. Most of the season, though, starts in early September and extends into late October, and sometimes November.
Since all the apple varieties ripen at different times, what's available depends on when you go. For instance, Ginger Gold, Paula Red, and Lodi apples ripen early, while Golden Delicious, Golden Russet, Northern Spy, and Red Delicious apples ripen late.
During the peak of the season — mid-September to mid-October — you can pick a wide variety of apples, including Cortland, Empire, Hyslop Crabapple, McIntosh, and more. All of these varieties are delicious to eat fresh or in pies, sauces, cider, and other recipes. There's no wrong way to enjoy the fruits of your apple-picking labor.
Best Apple Picking in Mid Coast Maine
Maine apple orchards work hard all year so that you can pick deliciously fresh apples in the fall. Even through winter, they prune the dormant trees. During the spring, they plant new trees and, in some cases, rent bees for cross-pollination.
Through summer, they make sure that the trees get plenty of water, irrigating if necessary. All the while, the orchards check the trees for possible disease or other problems. When late August and early September arrive, many of the orchards welcome thousands of visitors for apple picking in Mid Coast Maine.
Maine-ly Apples
With more than 1,700 trees and over 49 apple varieties, Maine-ly Apples in Dixmont Maine offers 12 apple varieties for picking on your own. Since all of the trees are semi-dwarfs, children and families can easily pick apples without needing a ladder.
Depending on how many apples you plan to get, the orchard offers plastic peck and half bushel bags as well as garden carts for carrying your apples.
Additionally, the orchard is the source of Dixmont Mountain Cider Company, which started pressing apples into cider in 2000. Plus, you can purchase other fresh products during your visit — honey, gourds, pumpkins, squash, and maple syrup.
Elwell Farms
The beautiful orchard at Elwell Farms in Monroe Maine mostly consists of young dwarf trees, including apples, Asian pears, peaches, pears, and plums. During apple-picking season, you can visit this apple farm to pick from Cortland, Honeycrisp, McIntosh, and other varieties.
Hope Orchards
One of the best orchards for apple picking in Mid Coast Maine (and the entire state) is Hope Orchards. Located on 7 acres in Hope Maine, the family-owned orchard grows more than 20 varieties — some familiar and others you've never heard of.
The orchard grows other small crops too, including garden vegetables, grapes, pears, and raspberries, which are available for picking in season. If you don't have your own bag, the staff can provide one.
Additionally, Hope Orchards has a farm stand where you can purchase ripe produce and homemade products, such as apple rings, apple cider, and apple crisp mix. The stand is even stocked with honey, maple syrup, pumpkins, and squash.
If you love the atmosphere at Hope Orchards, consider joining the community for sporadic events held at the farm throughout the year.
Hardy Farms Orchards
Also in Hope Maine, Hardy Farms Orchards is a third-generation, family-run farm that specializes in U-pick apples. The view of Camden Hills State Park is fantastic while you walk from tree to tree in search of the ripest fruits. There are nearly a dozen apple varieties for you to choose from.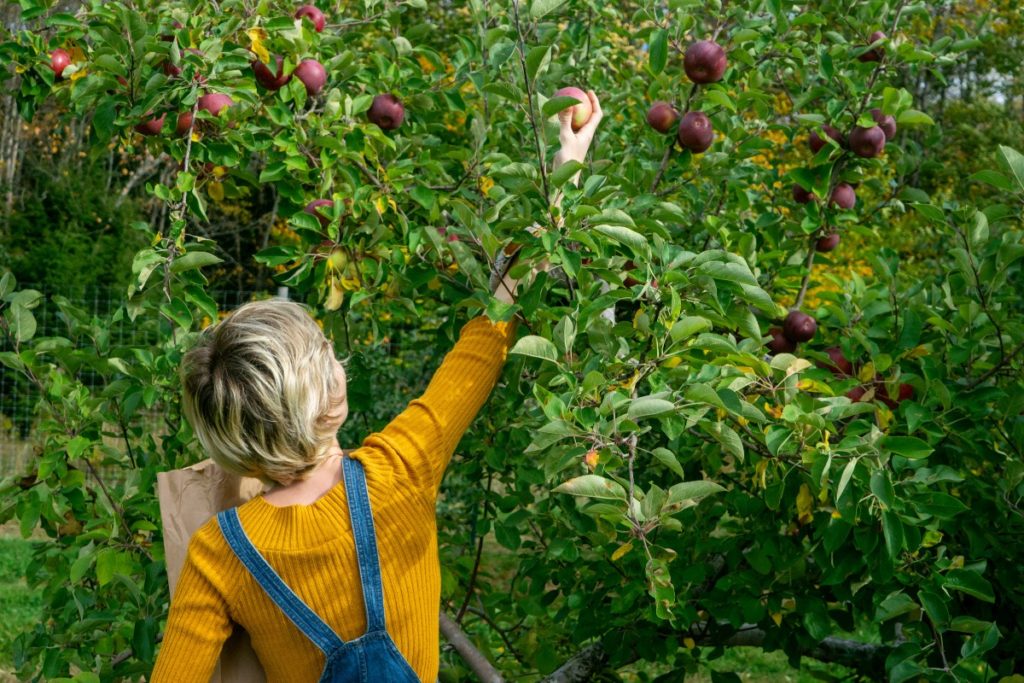 School House Farm
School House Farm in Warren Maine has been a family-owned business for 38 years. It grows several varieties of apples, and you get to take your pick as soon as they're ripe. During fall, the farm has pumpkins to pick as well.
In addition to growing apples and pumpkins, the farm grows a range of other fruits, vegetables, and flowers — all of which are available from late June to Thanksgiving Day. After that, the farm starts selling fresh Christmas trees and balsam wreaths.
School House Farm is very active on its Facebook page, so you can check there for any updates.
County Fair Farm
Pick-your-own apples and pumpkins are popular at County Fair Farm in Jefferson Maine. And while you're here, you can hop on a wagon ride and test your skills at getting through the corn maze.
Also, you're in luck if you want other fresh produce, farm-raised meats, maple syrup, and other Maine-made products. If you miss the apple-picking season, you can make an appointment to purchase maple syrup and meat.
Bailey's Orchard
Located in Whitefield Maine, Bailey's Orchard has been established for more than 60 years. The family-run business grows more than 50 apple varieties that are available as they ripen. Freshly pressed apple cider is available too.
The orchard grows a variety of other crops, including crabapples, gourds, marigolds, pears, plums, pumpkins, and sunflowers. You can purchase fudge and honey in the barn as well.
Rocky Ridge Orchard
Among quiet hay fields, Rocky Ridge Orchard is situated in Bowdoin Maine and welcomes visitors for U-pick apples. Several varieties are available throughout the season — Crabapples, Cortlands, Honeycrisp, McIntosh, Paula Reds, and Red Frees.
Cornstalks, ornamentals, pumpkins, and squash are also available. And, kids will love the wagon rides!
During your visit, you have to stop by the bakery for homemade breads and pastries, such as fresh apple cider donuts, bismarks, pies of all kinds, and whoopie pies.
You can even get deli sandwiches and Toots Ice Cream. And, you can peruse antiques and other Maine-made products — hand cream, honey, maple syrup, Morse's Sauerkraut and pickles, soap, and gifts.
The Rocky Ridge Orchard Facebook page has updates about goings-on at the orchard.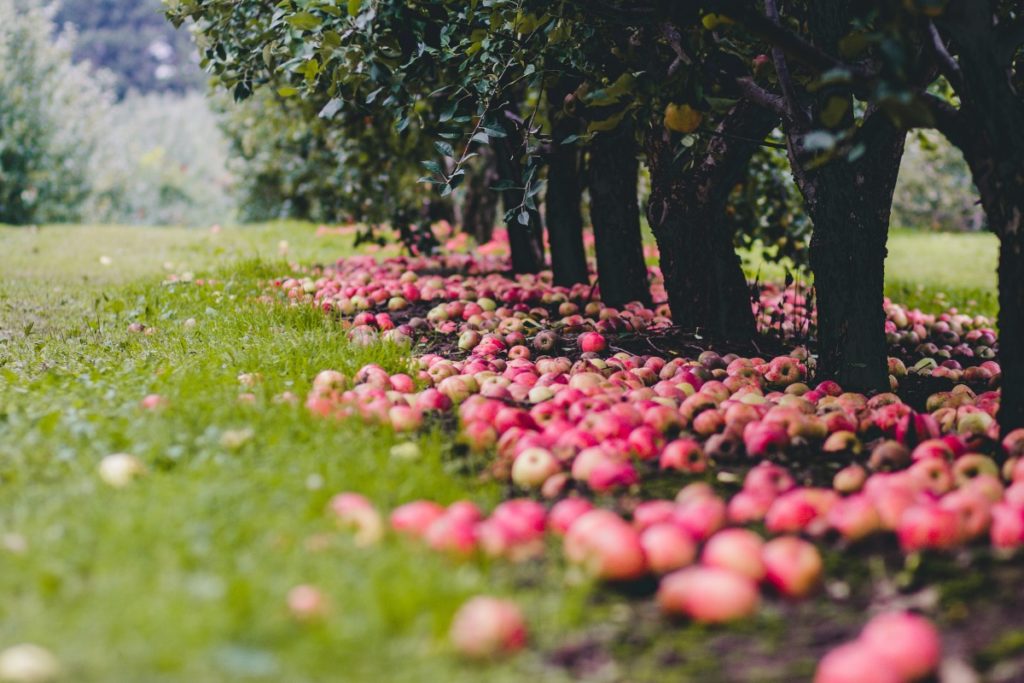 Tips for Apple Picking in Mid-Coast Maine
To make the most of your apple-picking excursion, take some cloth bags with you. They'll be sturdier than plastic, and they're better for the environment! Here are some other tips to follow:
Check the weather before you leave, and bring sunscreen, a hat, and an extra layer just in case.
Don't try to climb the apple trees because it could damage the branches.
Look for the ripest apples, which are exposed to the most sunlight.
Gently pull the apples off the trees to keep next year's buds intact for future picking. Ripe apples will roll off into your hands when you lift up or slightly twist.
Set the apples into your bag gently to avoid bruising them.
Ask the farmers questions when you have them. They're always happy to answer!
Take your time, and visit as many times as you can before the apple-picking season ends.
On top of these tips, consider storing your freshly picked apples in a refrigerator. These fruits like high humidity and low temperatures.
Midcoast Maine Orchards With Freshly Picked Apples
Even if you don't want to pick your own apples, you can still get freshly picked apples straight from the orchard. Alongside the above list of orchards, there are a couple more in Mid Coast Maine that have picked apples ready for you to take home.
Hillcrest Apple Orchard
Hillcrest Apple Orchard in Winterport Maine has pre-picked apples like Cortland, Delicious, McIntosh, Wolf River, and other varieties in its shop. You can also purchase Maine-made crafts and food, such as homemade apple pies, apple butter, jams, and jellies.
Pleasant Pond Orchard
Growing over 60 apple varieties, Pleasant Pond Orchard is located in Richmond Maine. Some of the selection of apple varieties that you'll find in its shop include Chestnut Crab, Connell Red, Cortland, Honeycrisp, McIntosh, Northern Spy, Wolf River, and Yellow Transparent.
Along with apples in season, the orchard is a berry fruit farm growing blueberries, blackberries, cherries, peaches, pears, plums, and red and golden raspberries. The store and bakery features an array of homemade items too — baked goods, cider, honey, jellies, maple syrup, sauces, and more. Even artisan gifts are available.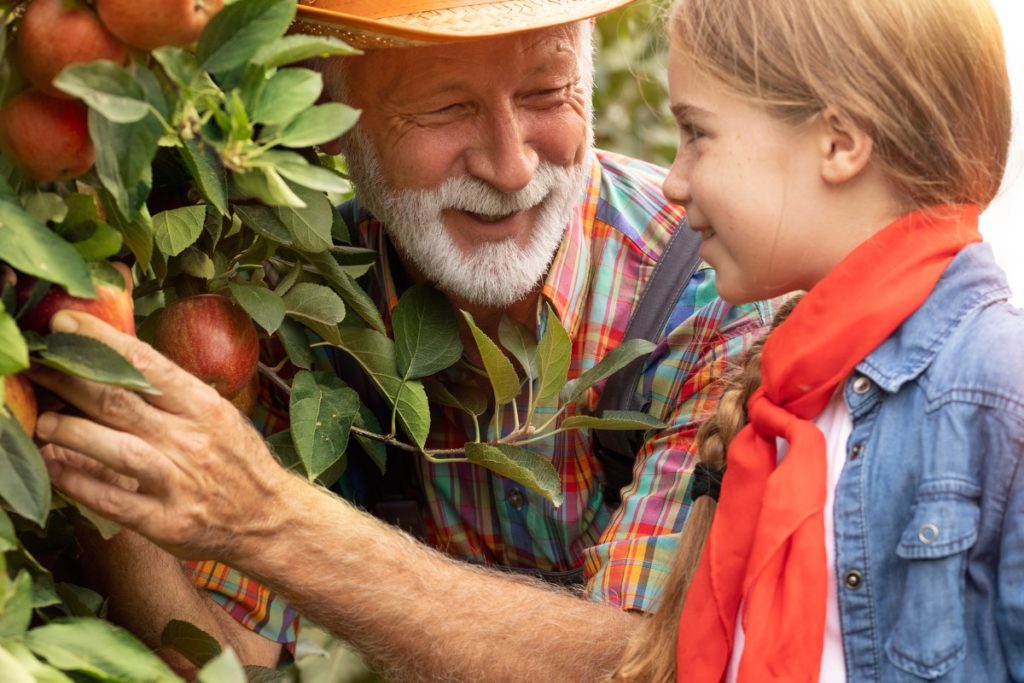 Best Place to Stay for Picking Apples in Mid Coast Maine
As you're visiting all of the orchards for apple picking in Mid Coast Maine, you need a central place to call home. The Country Inn at Camden Rockport is situated at about the midway point of the region.
We offer cozy accommodations — rooms, suites, and cottages — with access to a range of convenient amenities, including a country-style breakfast. And when you return after a day of apple picking, you can relax in our heated indoor pool and hot tub. Find out if we have a room for your travel dates!
Are you looking for more fall activities in Mid Coast Maine during your visit? You'll find a lot of great fall things to do in Camden and even more fall activities in Rockland Maine.
Request our full vacation guide to Mid-Coast Maine. All the amazing things to do in Mid-Coast Maine in one free guide.