Many times, the smallest towns in New England, and especially in Maine, are filled with so much to see and do. In Knox County, there are so many fun things to do in Union Maine. Union is home to just over 2,300 people, but it's the perfect place to visit if you like exploring a town inside and out.
Union is a town steeped in history and small-town charm. There's plenty to do in Union, including museums, great food, and even fairs. But it's also close enough to other towns – including just 20 minutes from Camden – that make it the perfect spot for a fun day trip.
Request our full vacation guide to Mid-Coast Maine. All the amazing things to do in Mid-Coast Maine in one free guide.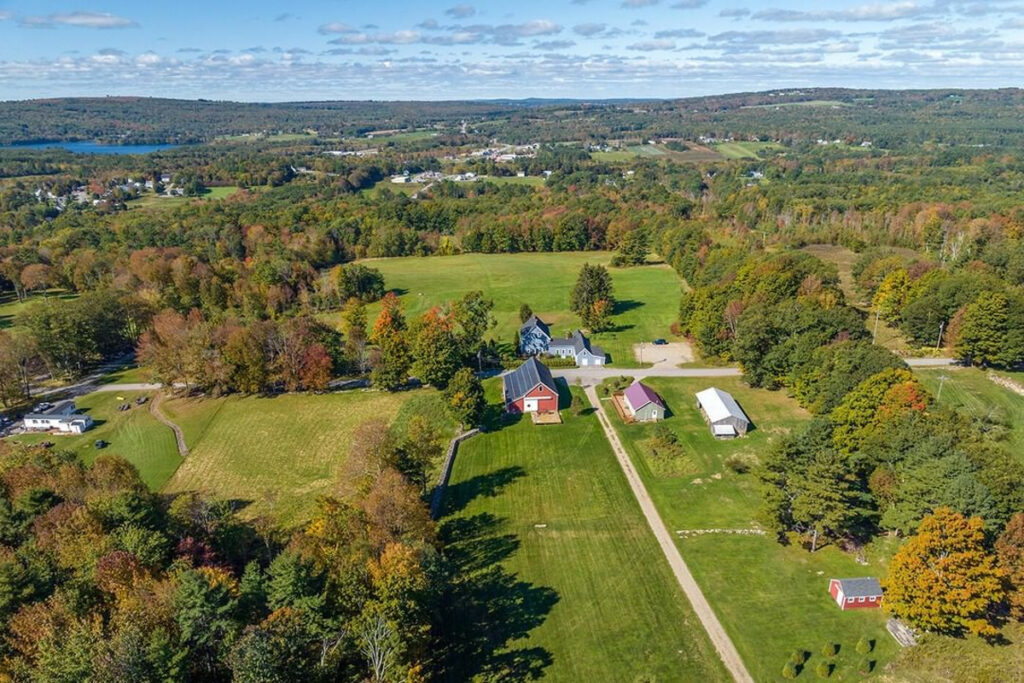 Have a Blast at the Union Fair
One of the best ways to explore any town in the nation is to have some fun at a local fair. That's especially true in Union, where the Union Fair has been held in all but three years since 1869.
Today, it's one of the best unknown ag fairs in Maine. The list of events includes carnival rides, a demolition derby, the crowning of a blueberry queen, live entertainment, livestock showings, and so much more. In Union, it doesn't get much better than eating tasty fair food, fun activities, and enjoying the lively fair atmosphere.
Soak Up History at the Matthews Museum
Depending on who you talk to, the Matthews Museum of Maine Heritage is either one of the most well-known museums in New England or one of the region's best-kept secrets.
Either way, the Matthews Museum is a wonderful place that has something for visitors of all ages. Among the museum's 10,000 artifacts, visitors can marvel at photo collections, farming tools, carriages, books, and more.
Read and Explore the Vose Library
It's always fun to be right in the middle of the hustle and bustle of a city, but if you're looking for a quiet spot to unwind for a while, the Vose Library is a great place.
The library serves Union, as well as Appleton, Warren, Washington, Friendship, and Waldoboro. Anyone and everyone is welcome to use the library's collection of materials, even without a library card. The library has plenty to read, but it also offers free concerts during the summer and plenty of programs and community events.
Step Back in Time at the Union Common
In the earliest days of the nation, the town common was the place to be; a place where townspeople gathered for events and important town meetings.
The Common in Union is Maine's oldest public common and was added to the National Register of Historic Places in 2007. It is the site of different veterans and war memorials and you'll really feel the weight of history during your visit.
Take History With You at the Moxie Bottle House
Moxie soda, the official soft drink of Maine, was created by a Union native and was first introduced as Moxie Nerve Food in the late 1880s. In the 1870s, it was introduced as a carbonated soft drink, with a taste similar to root beer. It became so popular that the word "moxie" became part of the American language, meaning spunk or energy.
Moxie's popularity in Maine and the surrounding region led to a multitude of memorabilia, which is now housed at the Matthews Museum. Moxie fans can also buy their own Moxie swag including T-shirts, hats, and more.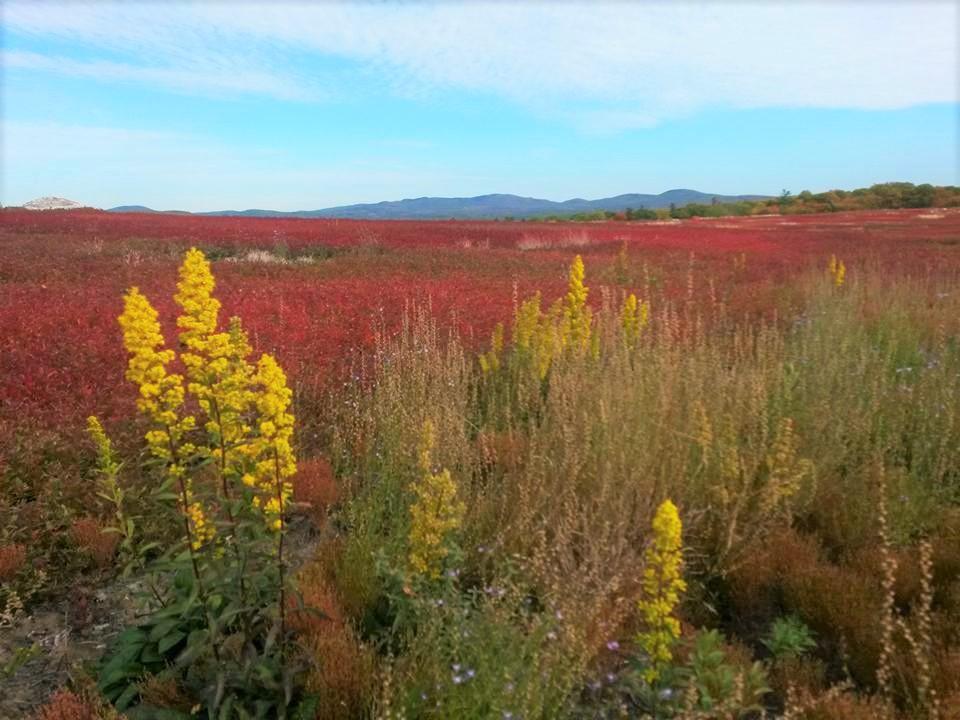 Sample Spirits at Sweetgrass Winery & Distillery
Those looking for a true taste of Maine can find it in spades at Sweetgrass Winery & Distillery. Since 2005, this Maine mainstay has crafted wines and spirits with Maine-grown goods.
Sweetgrass' spirits include Black River Gin, which has been rated as one of the top gins in the country. Other offerings include cranberry gin, apple brandy, and rhubarb smash.
The wine selection here includes apple sangria and wild Maine blueberry sangria as well as some hard cider offerings. The Union location includes a hilltop tasting room so visitors can sample spirits or a glass of wine straight at the source.
Sit Down to a Delicious Meal in Union
Before or after a day of exploring in Union you're going to be hungry and there are lots of great spots in town where you can get a good meal.
Morse's Sauerkraut is located in Waldoboro, but it's worth the drive for its selection of homemade dishes. The menu includes homemade sauerkraut (of course!) as well as cheese and charcuterie platters perfect for any party.
Common House of Pizza has a big menu for big appetites, offering pizza, wings, gyros, subs, and much more. The pizza menu includes more than a dozen gourmet options or you can build your own.
Sterlingtown Public House offers a little bit of everything and that's a good thing! It has an extensive drink menu and also offers everything from tacos to mac and cheese to tetrazzini to burgers.
Pay a Visit to the Maxcy Homestead
New England is home to some truly beautiful and historic homes and one of them just happens to be in Union!
The Joseph and Hannah Maxcy Homestead is located at 630 South Union Road and dates back to 1802. The 2 1/2 story home has been kept well intact on the interior and was home to Joesph Maxcy, who was among the earliest settlers in Union.
Added to the National Register of Historic Places in 2004, it stands as a prominent example of Federal architecture and is known for its high-quality woodwork.
Traverse the Medomak Valley Land Trust
Visitors will have to travel just outside of Union for this trip, but it's well worth it to see the beauty of midcoast Maine. Through the tireless work of volunteers, the Medomak Valley Land Trust has been transformed into a series of beautiful preserves and trails. The MVLT includes farms, wild blueberry fields, lake and river frontage, wetlands, and plenty of scenic vistas.
Visitors can traverse the Carroll Farm Trail at Sweetgrass Winery along the eastern bank of the Medomak River, where they'll see farmland transition into hardwood and grassy fields. They can also visit the Burkett Mill Preserve — a favorite spot for year-round hiking and seasonal outdoor winter recreation — among more than a half dozen spots in the land trust.
Buy a Sweet Treat at Bray Brook Farm
If you're craving something sweet, head just north of Union up to Appleton and stop at Bray Brook Farm. Here you'll find at least 30 flavors of Shain's ice cream (made in Sanford) to choose from in a variety of serving options.
Hungry customers can choose their favorite flavor in a waffle cone, cake cone, or sugar cone. The menu also includes cookies, ice cream sandwiches (customers can pick their favorite flavor), splits, sundaes, and more. Bray Brook even caters to four-legged friends, offering "Doggie Dishes" scoops of vanilla ice cream with a milk bone on top.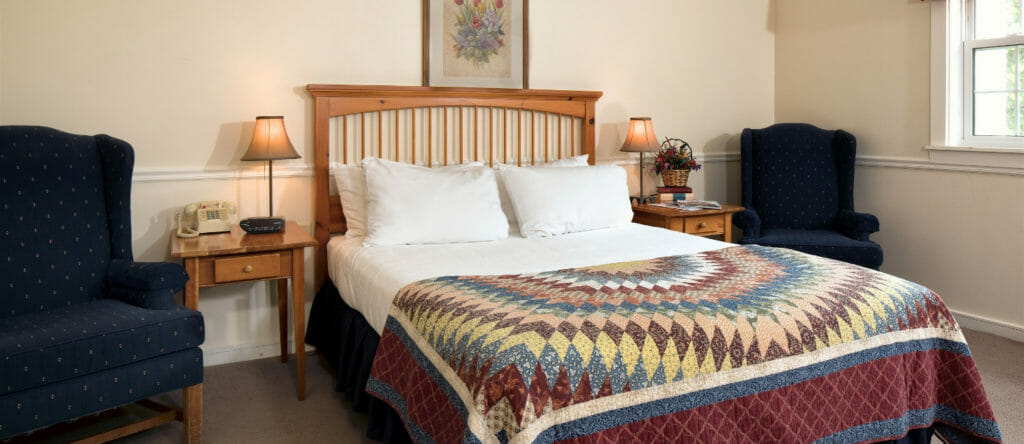 Book a Cozy Stay Near Union Maine
Whether you're looking for a place to take a leisurely downtown stroll, see the majesty of Maine's beauty, or you're just looking for a new place to discover, Union is the perfect spot for a day trip or even a visit over a few days. With great restaurants, historic sites, a homegrown distillery, and so much more, Union is the perfect small town to visit if you really want to soak up New England's charm.
If you're planning on making a trip to Union, The Country Inn on Route 1 is the best spot for a comfortable stay. Whether you're staying overnight, for a couple of days, or for a week, this conveniently located, cozy hotel between Camden and Rockport offers everything you need to relax.
From spacious hotel rooms to cozy cottages, The Country Inn offers fantastic accommodations and great amenities like private patios, access to a pool and hot tub, complimentary breakfast, an electric charger, and pet-friendly rooms.
Request our full vacation guide to Mid-Coast Maine. All the amazing things to do in Mid-Coast Maine in one free guide.
View this post on Instagram