When you think of Maine cuisine, you may picture fresh seafood, bulging lobster rolls, or steaming hot bowls of clam chowder. But if you're looking for good food and a great atmosphere, you must visit the best pubs and taverns in Camden Maine.
It's true Maine has some of the freshest seafood in the world, but it also has great pubs and taverns that offer up cold beer, flavorful cocktails, and all your pub food favorites.
The right beverage, paired with delicious food, can take your MidCoast Maine visit from good to great. Even if you're from out of town, the best pubs and taverns and Camden Maine are quaint, inviting and will make you feel like you're among old friends.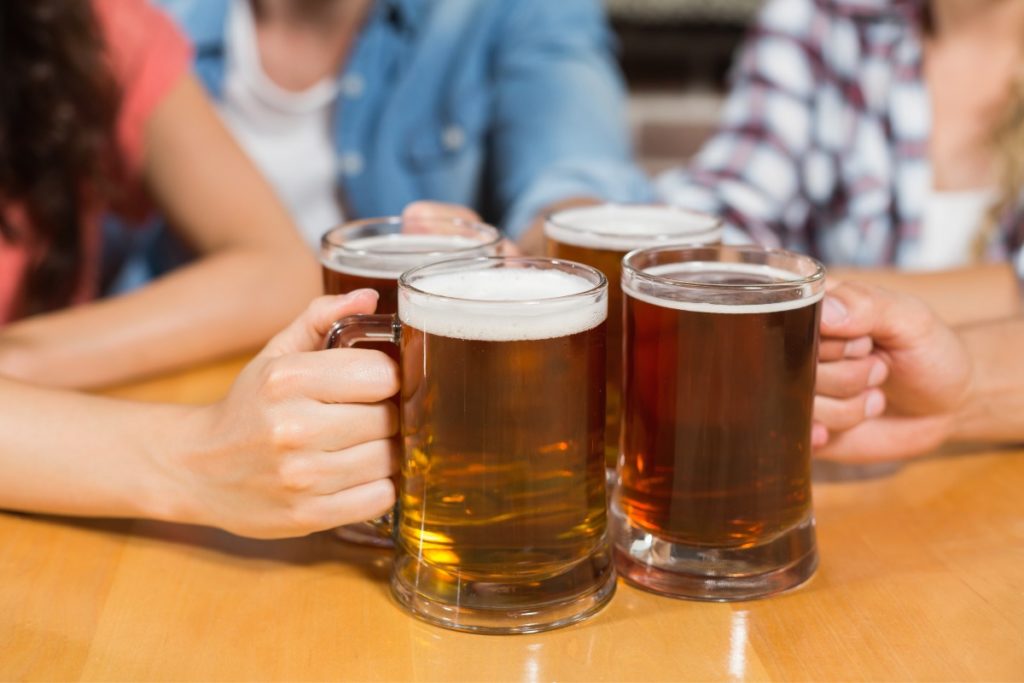 Request our full vacation guide to Mid-Coast Maine. All the amazing things to do in Mid-Coast Maine in one free guide.
1 Main St, Camden
With six locations in Maine including Camden, this has become a go-to spot for a drink.
Pull up a chair and choose from an extensive drink menu that includes red and white wine, cocktails, mocktails, and beer.
The beer offerings include Windjammer Blonde Ale, Owls Head Light, and Sea Dog Stout. The menu includes eight different beers, so if you can't decide on one you can order a flight.
Pair your favorite pub food with beer or cocktail offerings like a maple old-fashioned, a fruity-flavored Camden Mist, or a Cranberry Mule.
43 Mechanic St, Camden
Some of the best bars you'll find anywhere are ones with a warm, inviting atmosphere. That's exactly what you'll find at The Jack.
Come in for your favorite draft or craft beer, enjoy everything from burgers to sliders to pizza to mac and cheese, and stay for the atmosphere.
The Jack offers weekly trivia nights and other games like cornhole that customers can enjoy while waiting for their food to arrive.
There's a real neighborhood vibe here so come on in and enjoy yourself!
21 Bay View St, Camden
Seeing old friends and making new ones is only part of what makes Cuzzy's a Camden institution.
Located just a hop, skip, and a jump away from scenic Camden Harbor, Cuzzy's offers customers a chance to enjoy a drink inside and out with a renovated back porch, an upstairs bar, and a downstairs dining room.
The upstairs bar has a jukebox, ring toss, pool tables, Ping-Pong, and more, so it's the perfect place to have fun and just let loose.
The menu has lots of yummy pub fare, including sandwiches and brick oven pizza. No matter what you're in the mood for, you can find the perfect food to pair with red or white wine or the impressive beer selection that includes domestic beer, craft beer, and beer on tap.
115 Elm St, Camden
If you're thirsty, you're in luck because Gypsy Rose has an impressive drink menu to satisfy every tastebud.
There are about a half dozen beers on tap and more than two dozen bottled and canned beers available. The extensive wine list of red and white wine offerings is also impressive.
Order a drink and pair it with an order of Gypsy wings or a delicious pizza with an old-world-style crust. If you come during happy hour, you can enjoy hot dogs and tatchos for just $10.
16 Bay View St., Camden
If you're in the mood for something a little more elegant while you're in Camden, the Vintage Room is the perfect spot.
Situated on the first floor of 16 Bay View, the Vintage Room is an elegant lobby bar that also serves small plate foods like chips and onion dip and crispy Brussels sprouts.
Grab a table seat or sink into a cozy leather couch by the fire. Choose your favorite local beer or glass of wine or treat yourself to a signature cocktail.
The cocktail list includes offerings like the Dueling Mule, the White Winter Cosmo, and the Nor'Easter, but any of them are sure to delight your tastebuds as you sit down and relax.
The Vantage Room is open year-round, seven days a week, and has daily happy hour from 4-6 p.m., so anytime is a good time to stop by.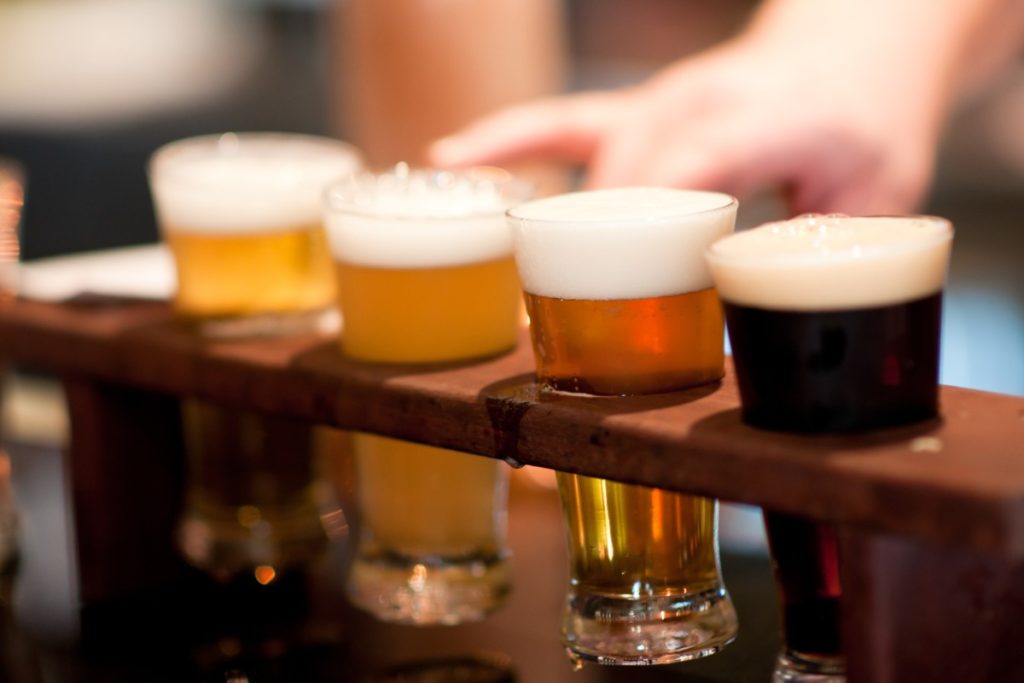 5 Bay Vw Lndg, Camden
No matter where you are, you can't find too many combos better than craft beer and pizza.
If you're in Camden, you're in luck because Blaze offers both!
Dig in and enjoy your favorite wood-fired pizza — you can even build your own and order your favorite beer to go with it. Blaze offers many varieties of local beer that are always kept cold and it really hits the spot after a long day.
2 Wayfarer Dr, Camden
A visit here is a real treat, whether you're from out of town or you're a native Mainer.
This small Camden distillery produces top-notch spirits in small quantities. If you're looking for small but mighty beverages made with local Maine produce, that's exactly what Barren's offers.
Make an appointment to visit Barren's tasting room, which is open Thursday-Saturday. Barren's selection includes vodka, rum, whiskey, gin in various flavors, and more.
There's something relaxing about enjoying your favorite spirit on a beautiful Maine day and that's exactly the experience you can have here.
46 Elm St, Camden
If you're looking for a unique spot with pizzazz to enjoy a drink, then Lucky Betty's is your place.
Formerly known as Betty Forever, it was reopened in 2021 by Betty Forever bartender Daiva Deupree and rechristened as Lucky Betty's.
This Camden garage bar/art studio caters to everyone by offering a little bit of everything. As Deupree has described it, "Lucky Betty's is a place where everyone can feel comfortable."
Looking for something simple? Try a cold PBR with some fancy olives. Looking for something a little more upscale? Treat yourself to a nice glass of wine.
Lucky Betty's is only open a few days a week, from 2-10 p.m., Sunday-Tuesday. But it's definitely worth a visit for its bar snacks, light atmosphere and simple drink menu.
40 Washington St, Camden
Situated in Camden's historic Knox Woolen Mill, 40 Paper specializes in fine dining, but it's a great place to go for a drink too.
40 Paper prides itself on a great drink menu that includes delicious craft cocktails, a tasty wine selection, and awesome craft beers.
Order your favorite red or white wine, try a new craft beer, or order one of 40 Paper's signature cocktails. Older an old port fashioned or try the Kahlua and chocolate bitter-infused doppio.
The cocktail list also includes the tom cat gimlet with gin, lime, and agave, and the gunslinger, made with rye, cherry liqueur, lime, and chipotle on the rocks.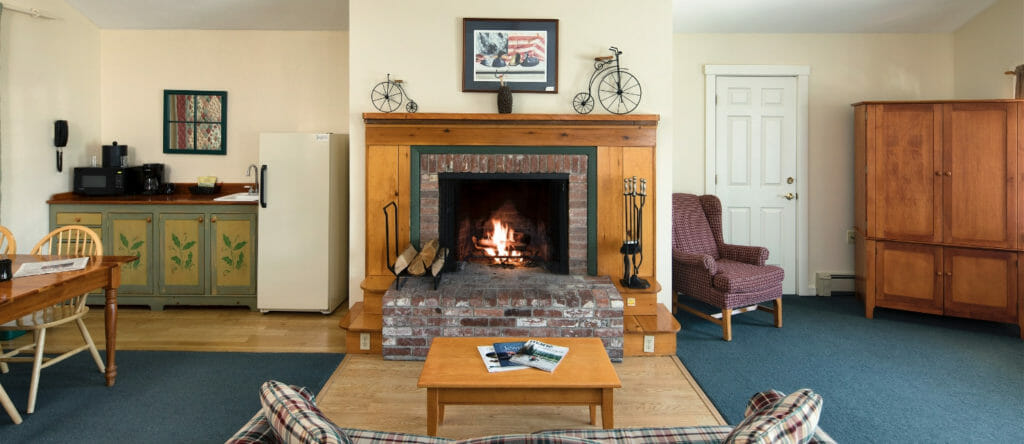 Sip & Stay: Plan a Visit to Camden Maine
As you've now read, Camden Maine has some of the best pubs and taverns in Maine's mid-coast that are definitely worth a visit.
These pubs will make you feel right at home as you enjoy great food with the freshest ingredients and your favorite alcoholic beverage. These pubs and taverns are the perfect places to enjoy your favorite drink or try something totally new.
If you're planning a visit to Camden Maine, the Country Inn is the perfect lodging spot. It offers cozy rooms, top-notch amenities, great views, and everything you need to make your visit to Camden a memorable one. 
Request our full vacation guide to Mid-Coast Maine. All the amazing things to do in Mid-Coast Maine in one free guide.