If you love being outside and exploring Maine's coastal towns in the summer then you know one of the best things that can add to your enjoyment of a beautiful Maine day is ice cream.
No matter if you're enjoying your favorite flavor or you're trying a new flavor, a visit to a Camden Maine ice cream shop if you're in town. In fact, there are several shops in mid-coast Maine that offer up delicious, delectable treats that will make your eyes bulge and your mouth water.
So whether you've been to Camden a dozen times or it's your first time visiting the city, make sure to save time (and room in your stomach) for some tasty ice cream you can find in and around Camden.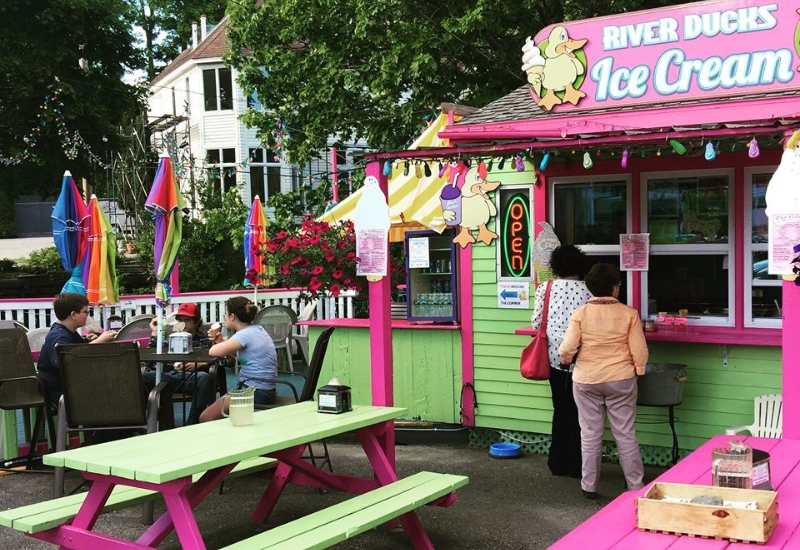 Request our full vacation guide to Mid-Coast Maine. All the amazing things to do in Mid-Coast Maine in one free guide.
7 Country Inn Way, Rockport, ME
Come and indulge in the most heavenly ice cream flavors that will make your taste buds dance with joy! From classic favorites to exciting new creations, they have something for everyone. Located right next door to the Country Inn at Camden/Rockport on Rt. 1 in an easy to find and access location. Serving locally crafted Round Top Ice Cream.
See their latest updates on Facebook.
Camden ME
Locals have been frequenting Camden Cone for more than 30 years and it's not hard to see why!
This hole-in-the-wall spot is a favorite among locals and visitors alike for its generous scoops and delicious flavors.
Visitors of all ages can stop by for their favorite flavors like chocolate, mint chocolate chip, and vanilla. But Camden Cone also has its own unique flavors like eagle tracks (vanilla with peanut butter cups and Oreos), coffee Heath Bar crunch, and coffee almond.
During past seasons, customers have also been able to choose from several flavors of frozen yogurt, floats, freezes, and plenty of tasty ice cream toppings like sprinkles, caramel, and hot fudge.
Camden Cone may just be a hole in the wall, but it's the perfect spot to stop into if you're in the mood for a tasty treat!
We were in Camden for 3 nights…and I made the mistake of trying the ice cream the first day we were there…and got hooked.
I had to stop there at least once a day (that is all I will admit publicly), to try different flavors each time.
The ice cream was creamy with wonderful flavor that shown through with each one i tried.
One of the best ice cream shops I have been to with many very unique and interesting flavors.

– Greg B. via TripAdvisor
Camden ME
With so many delicious treats to offer, you'll be hard-pressed to visit River Ducks Ice Cream (formerly Riverhouse Ice Cream) and not walk away with a little something.
When you visit, you'll immediately notice the green paneling and bright pink window trim and sign, which almost beckons you to walk up to the counter.
When you see the menu, don't be surprised if you have trouble narrowing down your choice to just one thing. Last year's offerings included pistachio, cotton candy, vegan chocolate chunk, blueberry, and moose tracks, just to name a few ice cream flavors.
River Ducks also offers tasty milkshakes, sundaes, and other treats, so there's definitely something here to satisfy every sweet tooth.
Get your favorite treat and find a space at the picnic tables nearby. It's the perfect way to make the most of a great day in Maine's mid-coast.
Tucked away on side street in Camden is the River Ducks ice cream shop. Usually a line of folks waiting their turn fot this tasty treat and the wait is worth it. Absolutely the best ice cream. My wife said we will definitely return. – Doug and Deb B. via TripAdvisor
Thomaston ME
A short trip south down US-1 will take you to an ice cream shop that's been operating in Maine's Mid Coast for more than 70 years. Kendrick Dorman opened the shop in April of 1951 and since then it has been passed down to family members who have kept it going.
While Dorman's did face some uncertainty last spring, they did open for their 71st season in July. The 2022 menu featured both hard and soft-serve ice cream with flavor offerings like buttercrunch, coconut chip, Grapenut, and traditional ice cream favorites.
Whether you're passing through on your way to Camden or you're looking for nearby places to explore during your stay in Camden, this is a small piece of Maine history worth making the trip to visit.
Friendly, value, speedy. It's easy to spot because you will see all manner of humanity seeking the same thing, ice cream! Parking is good, nice grassy lawn and nice shade tree to sit under. Thomaston is a great little New England town with a rich ship building history. The locals are friendly. Dress is casual…always. – Chuck Wilson via TripAdvisor
Rockland ME
Rockland is just a stone's throw away from Camden down US-1 and if you're craving ice cream, Lulu's is a spot you'll want to visit.
Customers rave about Lulu's homemade gelato and sorbetto and their great selection of flavors. During past seasons, sorbetto flavors have included cucumber, lime and cilantro, lemon, raspberry, and dark chocolate.
Ice cream flavors have included Gingery Ginger, Espresso Bean, Mint Chocolate, Vanilla Bean, and Chocolate. In past years, gelato flavors have included espresso, amaretto cherry, toasted coconut, and more.
They make all their own gelato and sorbetto and the flavors are magnificent. We ended up with the ginger gelato that was fabulous! So many great and imaginative flavors- almost got the dark chocolate sorbetto that was amazing. All are made on site and the choice of toppings is unbelievable – bruleed bananas, hot fudge, etc. You can even get adult things like a stout float. – Kathy P. via TripAdvisor
Rockport ME
If you can think of a better combo than ice cream and a seaside view, you'll have to let us know! That's exactly what you'll find at Freya's in Rockport, just a hop, skip, and a jump from Camden.
Here you can find rich, creamy gelato with an awesome view of Rockport Harbor. Owners Therese and Grant Inman recently moved to Maine from Colorado and she handmakes both the gelato and waffle cones that Freya's serves up.
If you love unique flavors, you're in luck because Freya's has lots of them. Hungry customers will find tiramisu, mint cookies, and cream, blueberries and cream, rosemary blood orange, apple cider, and many more flavors among the offerings.
This is about as fresh as you'll ever get when it comes to ice cream, so don't miss out on a chance to pay Freya's a visit.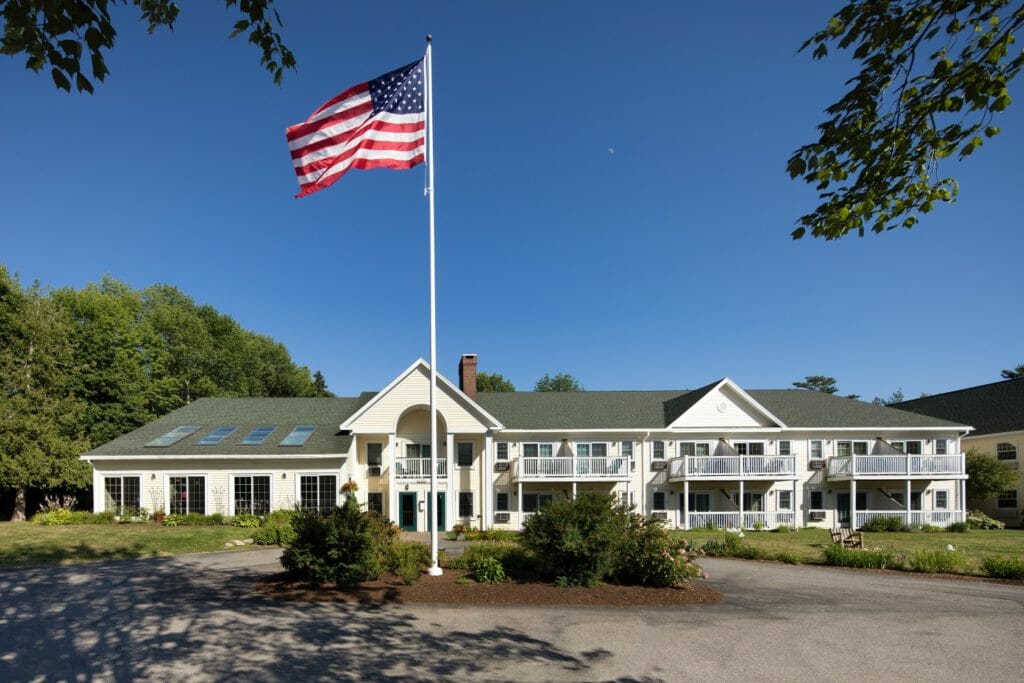 Savor More Sweetness in Midcoast Maine This Summer
Whether you're craving a traditional ice cream cone, a specialty ice cream treat, gelato, sorbetto, a float, or some other tasty creation, you can find it all in Maine's mid-coast. You can visit one (or both) of the ice cream establishments in Camden or take a short journey to nearby ice cream shops for some frozen goodies.
If you're planning to stay in Camden, The Country Inn and Glen Cove Inn in Rockport are two of the best spots to stay. With beautiful views, quiet scenery, comfortable furnishings, and a great location, both of these spots will add to your unforgettable experience if you're visiting Maine's mid-coast.
Request our full vacation guide to Mid-Coast Maine. All the amazing things to do in Mid-Coast Maine in one free guide.