There's nothing that gives your day a pick-me-up at just the right time than the perfect cup of coffee. In Maine's MidCoast region, there are several great Camden Maine coffee shops where you can find a great cup o' joe as you explore all the best things to do in Camden.
With an extra bit of pep in step and with tasty coffee in your cup, you'll have a smile on your face as you take in the wonders of Camden.
Request our full vacation guide to Mid-Coast Maine. All the amazing things to do in Mid-Coast Maine in one free guide.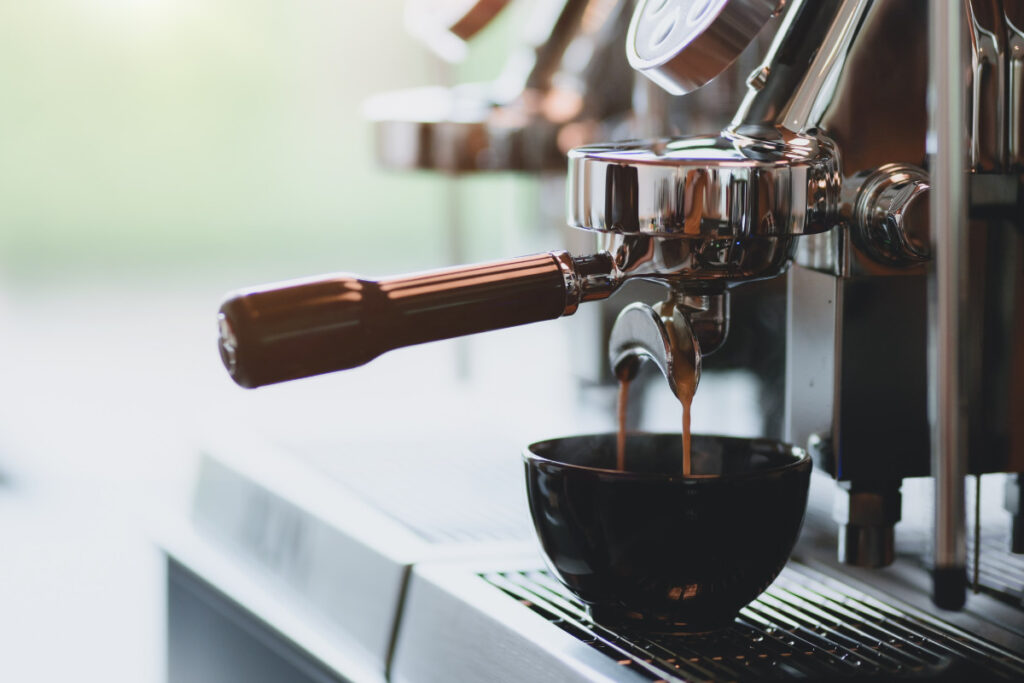 5 Elm St, Camden
Since 2006, Maine midcoasters have flocked to Zoot Coffee for their favorite coffee drinks in a coffeehouse setting that mixes modern charm with tradition.
Those looking for a morning cup of java can choose from all their favorites, including cappuccinos, macchiatos, espressos, brewed coffee and more. Most coffee offerings can be served hot or iced.
Thirsty customers can also find other offerings, including the London Fog, hot chocolate, Italian ice, banana smoothies, and more. Those beverages can be paired with breakfast offerings that include avocado toast, oat porridge, and a yogurt parfait.
Zoot Cafe also welcomes customers for lunch with simple comfort food offers like grilled cheese, salad, and soup. Zoot Coffee also serves a variety of baked goods.
Customers looking to cool off during the warmer months can choose from seasonal drinks like fresh lemonade, fresh apple cider and orange fizzy.
33 Bay View St, Camden
The Owl & Turtle Bookshop Cafe has been a mainstay (or perhaps Maine-stay) in downtown Camden since 1970s. Locals love coming here for coffee drinks made with locally-roasted beans as well as an ever-evolving book collection.
Whether you're a local or an out-of-towner, you can stop in for a mocha, a latte, a cafe au lait among other offerings and take your time browsing the book collection.
If you consider yourself an avid reader, you're in luck because Owl & Turtle's selection includes an impressive kid's section, a strong stock of fiction and non-fiction books, poetry, memoirs, marine books, and so much more.
There's nothing better than sipping a cup of coffee and lounging with a good book. You may not be able to lounge, but you'll certainly be able to enjoy yourself as you get lost in a book, coffee, a tasty baked good, or perhaps all three at once.
25 Mechanic St, Camden
If you're in a hurry and looking for breakfast on the go, Bagel Cafe is the perfect spot, offering customers takeout and curbside service.
The menu here is impressive and extensive, offering breakfast all day and some tasty lunch options.
As its name suggests, Bagel Cafe does serve bagels — at least a dozen options in fact, including pumpernickel, italiano, and garlic. Customers can pair a bagel with one of a dozen cream cheese options or other spreads like Nutella or peanut butter.
The cafe's all-day breakfast menu also includes breakfast sandwiches, which can be served on any of the eatery's bagel options, on bread, or even on a challah roll.
Hungry visitors at lunchtime will love specialty sandwiches like the tasty turkey club or the Reuben. Customers can also build their own sandwiches with an extensive list of choices.
Customers have options galore here to pair with a hot cup of coffee and Bagel Cafe also offers an array of fresh baked breads and goodies you can buy for a mid-day snack.
37 Main St, Camden
Whether you're looking for a grab-and-go meal or looking to take a load off and enjoy a sit-down meal, this is one Camden landmark you don't want to miss!
Since 1985, Camden Deli has been a favorite among locals for its scrumptious offerings and awesome views which look out over Camden Harbor and Harbor Falls.
You can almost think of it like your favorite small-town diner by the sea!
Hungry customers can find all their favorites here: Omelets for breakfast, breakfast wraps, deli sandwiches (including a build-your-own option), and so much more.
Camden Coffee: Deliciousness Right From the Source
Visiting a coffee shop is a must when you're in Camden, Maine. But what you may not know is that Camden has its own wholesale distributor/brand of delicious coffee.
Coffee on the Porch is well-known among Camden residents and Mainers alike for its delicious taste, variety of flavors, and locally-sourced brews. Imagine getting some of the best coffee you'll ever have directly from the source!
Coffee on the Porch's delicious roasts can be found at Camden restaurants, hotels, cafes (like the Owl & Turtle Book Shop), and even on Camden harbor cruises.
You can find Coffee on the Porch's offerings all over Maine's mid-coast, especially Mack The Knife, a specialty coffee blend that promises a chocolate finish and perfect balance.
Other specialty coffee offerings include: Pirate's Choice, which includes a dark chocolate finish, Antigua Express, a spicy blend with a smokey finish, and Frank Sumatra, a full body offering with hints of sweetness and a smooth finish.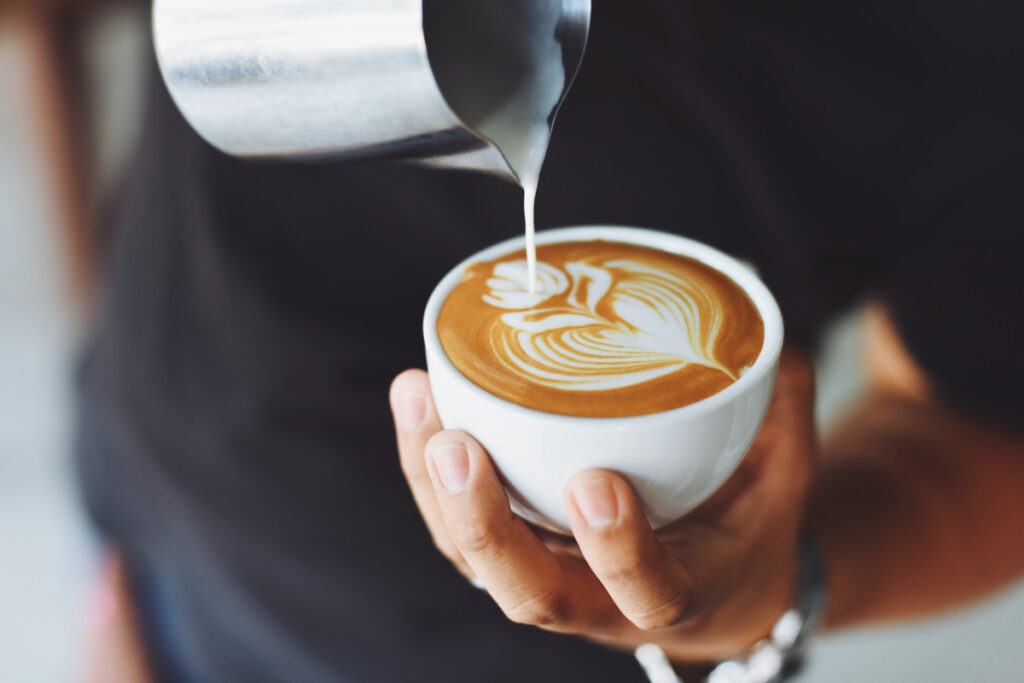 Other Midcoast Maine Coffee Shops Worth Visiting
As you've read, there are several fantastic Midcoast Maine coffee shops worth visiting anytime you're in Camden. But Camden is also close to several other coffee shops in MidCoast Maine that are definitely worth the drive!
2456 Atlantic Hwy, Lincolnville
A short jaunt up US-1 will put you in Lincolnville and bring you to one-stop coffee shop!
What started as a business making coffee for the hospitality market turned into a full-blown roasting and brewing businesses with gourmet coffees and teas that locals love!
Visitors to the retail shop can find more than two dozen Maine-roasted regular and decaffeinated coffee options, which are sold by the pound and as single serve pods.
GTC also has an extensive tea list plus all the materials you need for brewing coffee and tea right at home.
So make sure to stop in for all your coffee and tea needs. You'll find all your favorites and, who knows, you may find yourself a new favorite flavor too!
22 Central St, Rockport
A stone's throw from Camden on US-1 is this cozy little cafe in Rockport.
During the day, you can stop in for your favorite java drinks and eats, but you'll want to be sure to come back at nighttime.
Seafolk Coffee periodically offers wine nights with several different wine offerings as well as hard cider, hot cider, and sparkling wine.
These delicious wines are paired perfectly with snacks like almonds and olives as well as more upscale sort of apps, which have included chicken live pate and red onion jam with sourdough crisps and chèvre and tapenade with crostini during past wine nights.
Roastery: 252 Main Street, Rockland // Cafe: 316 Main Street, Rockland
Drive a little bit further down US-1 and you'll enter Rockland, home to arguably some of the most freshest coffee you'll find in Maine's mid-coast.
Rock City has two locations, a roastery and a cafe. The cafe in downtown Rockland offers breakfast, lunch, and even seasonal menu options. Visitors can find their favorite drinks, a full espresso bar, and the finest fresh-baked pastries.
The roastery offers avid coffee drinkers a chance to see how the coffee is made. Rock City has been roasting small-batch coffee since 1999, and this is a great chance to learn about the process.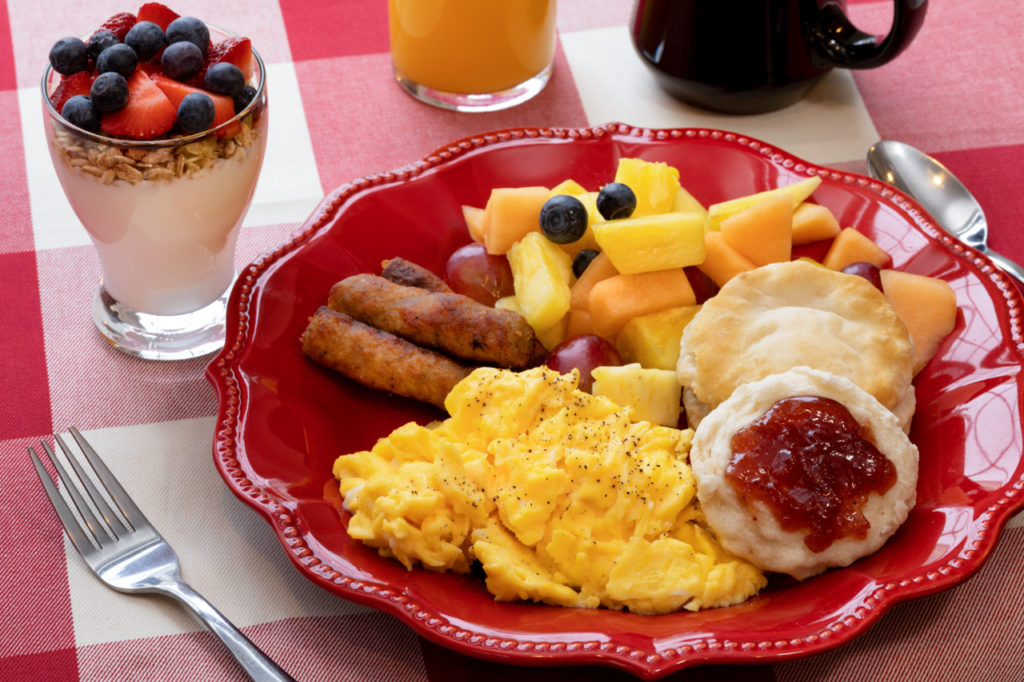 Sip & Stay in Camden Maine
Camden Maine has so many unique things to offer visitors. If you're making plans to visit Camden, stopping for your favorite coffee drink at a Camden Maine coffee shop is the perfect way to start your day.
If you're making plans to visit Camden, The Country Inn and Glen Cove Inn in Rockport are two of the best spots to stay, offering delicious breakfast with hot cups of coffee. With beautiful views, quiet scenery, comfortable furnishings, and a great location, both of these spots will add to your unforgettable experience if you're visiting Maine's mid-coast.
Request our full vacation guide to Mid-Coast Maine. All the amazing things to do in Mid-Coast Maine in one free guide.