Rockland, Maine, hosts many major festivals, fairs, and shows every year. In addition to holidays, the community celebrates everything from the lobster and boating industries to art and blues music. These exciting events attract people with various interests and offer activities for all ages.
As one of the most anticipated events of 2020, the 16th annual Pies on Parade event will offer a special weekend to celebrate and enjoy pies of all types.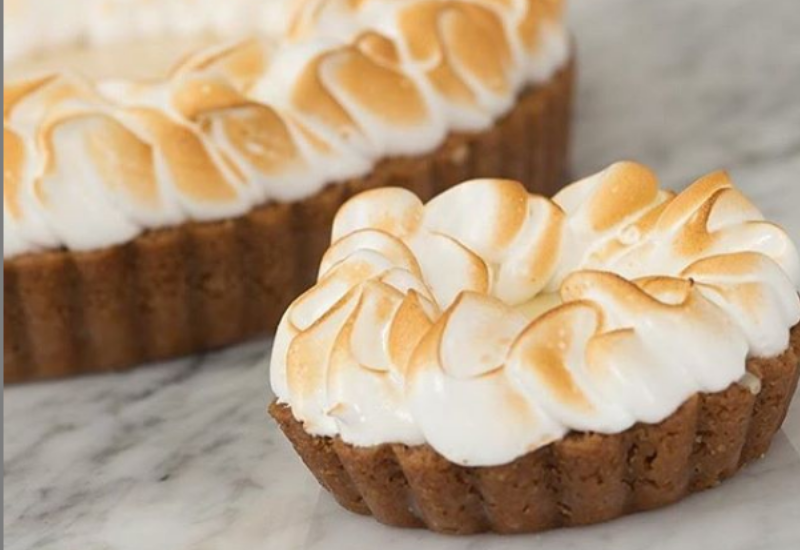 About the Pies on Parade Event Organizer and Festivities
This pie-centered event is organized by the Historic Inns of Rockland, a collaboration of bed-and-breakfast accommodations. Each of the three inns – Berry Manor Inn, Granite Inn, and LimeRock Inn – is different from the others.
The charitable festivities are sort of a continuation of National Pie Day, which occurs annually on Jan. 23.
The following weekend, businesses and restaurants throughout Rockland and Camden attract pie lovers from across the country with the promise to sample more than 45 kinds of pie. Some of the offerings are gourmet pizza pie, seafood pie, shepherd's pie, whoopie pie, egg pie, fruit pie, and other sweet and savory pies. Your taste buds won't be disappointed!
Request our full vacation guide to Mid-Coast Maine. All the amazing things to do in Mid-Coast Maine in one free guide.
Get the Vacation Guide
It's a Community Effort
Although the Historic Inns of Rockland presents the pie festivities, it doesn't put everything together on its own. Many businesses around Camden and Rockland, Maine, sponsor the event.
A few of the key sponsors include All Aboard Trolley, Blueberry Broadcasting, Camden Area Business Group, and Maritime Energy.
Infamous Pie Makers
It might seem a little odd that the self-proclaimed "Lobster Capital of the World" has such a major attraction for pies. However, the Food Network dubbed Rockland "Pie Town USA" after Bobby Flay visited Berry Manor Inn for a pie throwdown.
Referred to as the "Pie Moms," the mothers of the inn owners have won local pie competitions. Aside from Food Network's "Throwdown! with Bobby Flay," they have also been featured on the Discovery Channel's "Dirty Jobs" and ABC's "The Chew" because of their talent and wonderful personalities.
As of mid-2016, Ally Taylor, Janet LaPosta, and Anne Mannheim were all in their 80s and still baking.
3 Activities That You Don't Want to Miss
But wait… there's more to this pie extravaganza than just visiting businesses and restaurants to sample pies!
1. Silent Auction at Rockland Elks Lodge
To kick off the event, an expanded silent auction will be held. Businesses from around Rockland and Camden will donate items to be auctioned off to the highest bidder.
Some of the items include artwork, gift certificates, overnight getaways, and pies. The organizer may also sell tickets for a raffle to win a prize. In 2019, the raffle prize was a four-night stay with Inns Along the Coast. In addition to the auction, there could be a cash bar, brewery tours, music, pie, and other foods.
2. Scavenger Hunt in Camden
Contributing a more interactive activity, Camden will host a pie-themed scavenger hunt.
To join in the fun, you'll need to purchase a ticket and retrieve an entry form. 
You'll visit participating businesses in downtown Camden to collect "letters." Of course, there will be some pie to eat along the way, and some businesses may offer discounts on their products.
When you collect all of the letters, you have to unscramble them to reveal the pie-related phrase. Write it on your entry form, and submit it for a chance to win one of several prizes that are each valued at more than $250.
Some of the prizes include merchandise, dinners, and accommodations.
3. Pie Tour in Rockland
The big pie tour is the main activity for this weekend event.
Tickets are $15 for children 10 and younger and $30 for adults.
More than 25 venues will offer samples of over 45 different sweet and savory pies. No matter what the weather brings, businesses and restaurants will be ready to serve hungry pie lovers.
You'll be able to walk between venues, but you don't have to. All Aboard Trolley will be providing lifts at designated areas so that you don't miss any stops.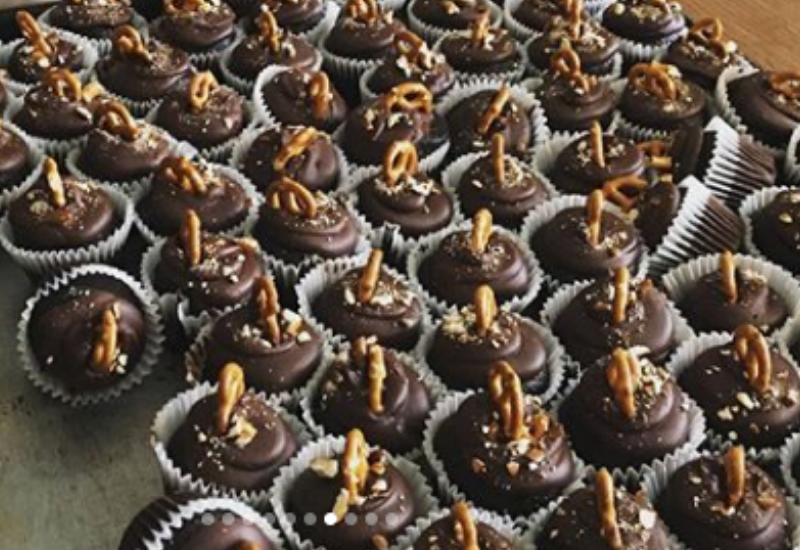 The Historic Inns of Rockland will provide a map of the 2020 participating venues and designated transport areas. Some of the businesses and pies that have been featured in the past include:
Ada's Kitchen – waffles with caramel sauce and Nutella pizza.
Cafe Miranda – maple and cheddar pizza.
Eat Soup Rockland – butternut squash "liquid pie."
Home Sweet Home Bakery – blueberry pie and turkey pot pie.
In Good Company – gluten-free and vegan house kimchi and pulled pork pizzetta.
Maine Coastal Islands Visitor Center – seaweed pie.
Rustica Cucina Italiana – orange curd and chocolate mousse tartlet.
Snowdrop Confections – buttermilk pie.
Somebody Loves Me Bridal – wedding whoopie pie.
Don't Wait to Get Your Tickets
Because this pie-focused event is so popular, admission sells out fast. You can purchase tickets securely online, at the three Historic Inns of Rockland, or over the phone at 207-596-6611.
In addition to separate tickets for the scavenger hunt and pie tour, combo tickets are available. 
At the time of purchase for the Pies on Parade, you'll receive instructions on where and how to retrieve your tickets. Keep your eye on the 2022 Pies on Parade Facebook event for all the details!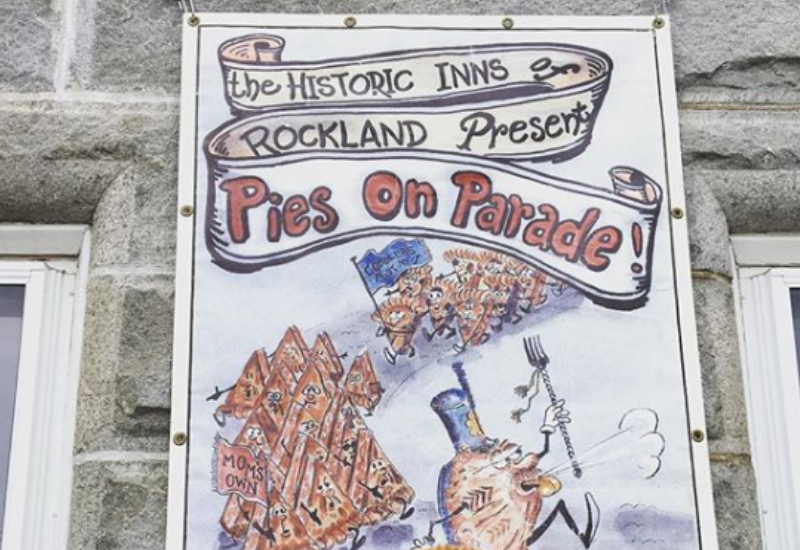 All of the Proceeds Go to Charity
All of the proceeds from the Pies on Parade silent auction and ticket sales will be given to the Area Interfaith Outreach (AIO) food pantry and fuel assistance programs and to One Less Worry. Separately, you can purchase gallons of oil for $2.50 each, and Maritime Energy will match up to $2,000 worth.
For the last 15 years, the weekend celebration has raised more than $200,000, which has helped families in MidCoast Maine put food on their tables, oil in their tanks and personal care products in their homes.
You can learn more about the AIO and One Less Worry during the event.
Request our full vacation guide to Mid-Coast Maine. All the amazing things to do in Mid-Coast Maine in one free guide.
Get the Vacation Guide
The Best Place to Stay for the 2022 Pies on Parade Event in Camden and Rockland
Our Camden hotel is located on the northern side of Rockport, and we're in a great central location for you to experience everything during this parade of pies while enjoying some peace and tranquility away from the hustle and bustle of town. Camden and Rockland, Maine, are each a short drive from our hotel.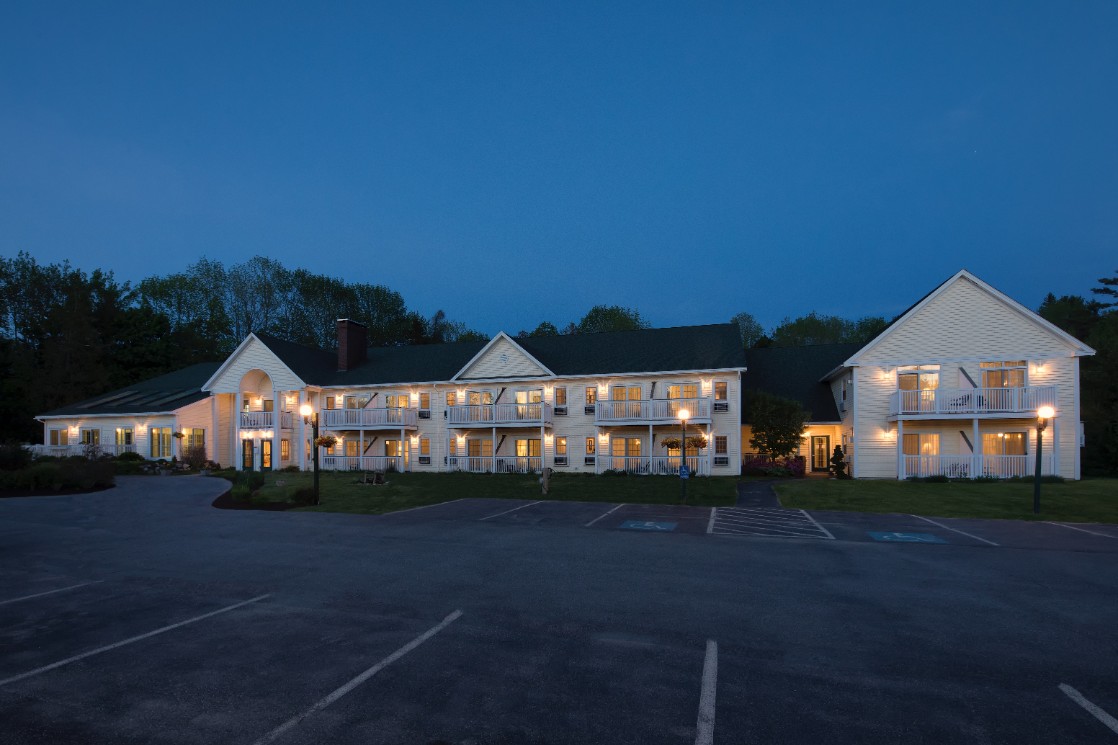 You may be able to take advantage of our special deals during your stay.
In addition, there are many other great things to do during the winter and many other events and festivals to experience throughout the year.