After the colorful autumn leaves and temperatures fall in Maine, it's still worth visiting the state for vacation during the winter months. The Mid-Coast in particular offers a ton of things to do during winter. This coastline gets an average of 50 to 70 inches of snow every year, and even with January being the coldest month in Maine, it's still a good time for a winter getaway.
Let us prove to you why the Mid-Coast is a fantastic place to visit for Maine winter vacations.
Request our full vacation guide to Mid-Coast Maine. All the amazing things to do in Mid-Coast Maine in one free guide.
Get the Vacation Guide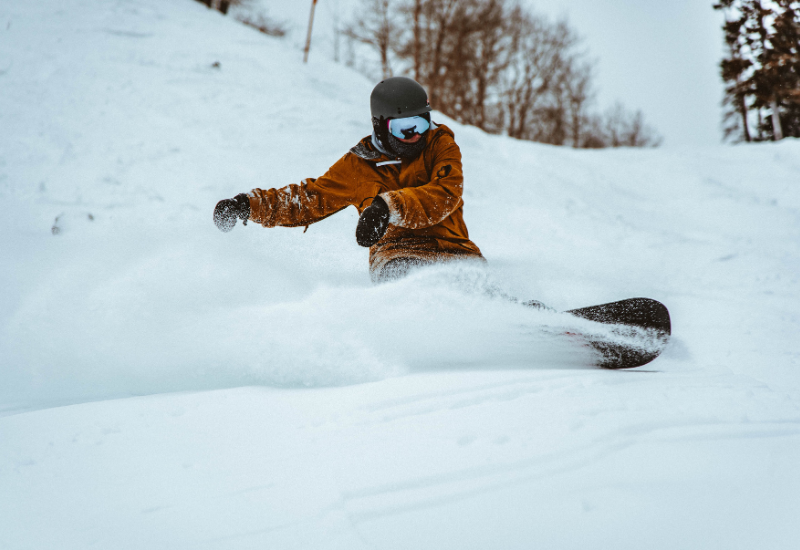 1. Mid-Coast Maine Offers Many Opportunities for Winter Sports
If you wonder what there is to do in Maine in winter time, you can take your pick from skiing, snowboarding, snowshoeing, tobogganing, and other winter sports. We've selected two of our favorite places where you can do all of these activities.
Winter Sports at Camden Snow Bowl
One of the best places for winter sports is the Camden Snow Bowl, a town-owned ski area located in Camden, Maine, on the 1,300-foot Ragged Mountain. Since it's only a few miles from Penobscot Bay, it's the only place on the East Coast that offers skiing with an ocean view. Even just riding the 4,000-foot chairlift gives you a scenic view, and equipment rentals are available.
Snow-making occurs across 80% of the mountain, and the Camden Snow Bowl has a 400-foot toboggan chute and more than 20 ski runs. In addition to cross-country and downhill skiing and snowboarding, the area has numerous trails for snowshoeing and winter hiking. You could go ice fishing on Hosmer Pond too.
Camden Hills State Park in Winter
Another wonderful option for Mid-Coast Maine winter vacations is Camden Hills State Park, which is located on the north side of Camden and showcases the beauty of winter in Maine. It has 20 trails, many of which are suitable for cross-country skiing, snowshoeing, and snowmobiling. Winter camping is available as well, as are rustic cabin rentals.
2. Opportunities for Dog Sledding Near Mid-Coast Maine
When you think of dog sledding, Alaska or Canada probably comes to mind first. Did you know that you can go dog sledding in Maine? When you stay in the Mid-Coast for Maine winter vacations, a dog sledding winter experience isn't too far away.
Dog Sledding in Oxford Maine
In Oxford, the Ultimate Dog Sledding Experience has sled dogs that are bred for racing. The pack loves to go fast, and the speed can take your breath away. The company offers a few different packages, all of which immerse you in the beautiful wilderness. The one and two-hour rides are great for first-timers, while the two and three-day rides are for those who want the whole experience. If you're athletic and adventurous, consider the mountain tour. The dogs follow snowmobiling trails, most of which are well-groomed.
Augusta Maine Dog Sledding
In Augusta, Heywood Kennel Too Sled Dog Adventures offers dog sled rides for the entire family. The kennel is located just a few minutes from I-95. You can choose from private rides or rides for groups and birthday parties. The company even offers educational dog sledding packages. You can contact Heywood Kennel to design your own package too.
3. Winter Wildlife Watching Is a Unique Experience
Wildlife watching is an activity that you can do all year, but doing it during Maine winter vacations is a completely different experience. Camden Hills State Park is one place where you can see a range of winter wildlife, but there are a couple of others in midcoast Maine as well.
Merryspring Nature Center
For instance, Merryspring Nature Center in Camden is stunning to walk around. If there's snow on the ground, it's even more beautiful to walk the short trail through part of the 66-acre woodland. There are places where you can stop just to watch the birds and other wildlife go about their daily activities.
Beech Hill Preserve
In Rockport, Beech Hill Preserve is a conservation property that stretches over 295 acres, and it's home to more than 130 bird species. Beech Hill is one of the area's few bare-topped hills, and there's a 1913 Norwegian stone hut on the summit. In front of the hut is a stone garden circle, and the preserve features forested lower slopes and a blueberry farm as well.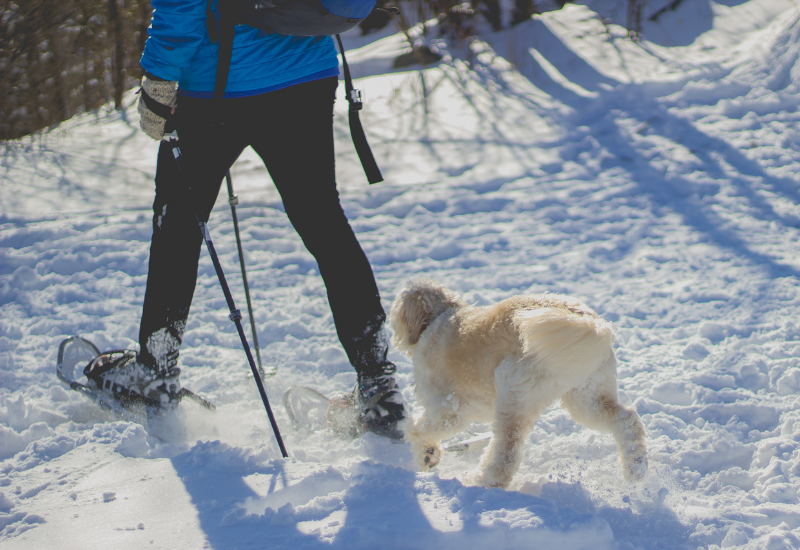 4. Indoor Activities & Attractions Abound in the Mid-Coast
It can get pretty cold during Maine winter vacations — January is the coldest — so you might want some warm, indoor activities to do or attractions to visit. Fortunately, the Mid-Coast has tons of options, especially in the Rockland, Rockport, and Camden areas.
Art
For some arts and culture, the Farnsworth Art Museum in Rockland showcases artworks by painters and sculptors who were inspired by the various vistas of Maine. The multi-building complex has more than 15,000 pieces of art and features several on-site historic landmarks. On the other hand, you could attend classical, jazz, dance, and world music events at Bay Chamber Concerts in Camden. Or, you could attend a concert, dance, or show at Camden Opera House.
History
To learn about the history of the area, go to the lower level of the Public Library in Rockland. It houses a massive collection of Civil War memorabilia for the Rockland Historical Society. You can also see artifacts from the lime, fishing, and shipbuilding industries that thrived in the area.
Ice-Skating
Bringing one of the most popular winter activities indoors, the Midcoast Recreation Center in Rockport has an ice-skating rink. It holds public skate times for all skill levels of skaters, as well as designated times for its hockey program — Stick & Puck.
5. Winter Events & Festivals in Mid-Coast Maine Celebrate the Holiday & Snow
The holidays basically kick off the winter season, and attending festivals is a great way to celebrate both seasons. There are several events that you can go to during Mid-Coast Maine winter vacations, but we're going to highlight a few of the best.
Christmas by the Sea
In Camden, Christmas by the Sea is the town's premier holiday celebration, and it's held downtown. The community and visitors alike eagerly anticipate this December tradition. The weekend event includes holiday music, caroling, walking through Bethlehem, craft fairs, cookie-decorating activities, holiday food and wine pairings, and holiday shopping. Also, there's a parade, carriage rides, the arrival of Santa with photo opportunities, and a tree lighting ceremony within walking distance of the parade route.
Boothbay Lights & Gardens Aglow
Boothbay Lights is a signature holiday event that's actually a collection of events throughout Boothbay and Boothbay Harbor. The town sparkles with thousands of lights. At the Railway Village Museum, you can hop on the North Pole Express, which travels through the Village. Kids get to take home special keepsakes and meet Santa. At The Opera House at Boothbay Harbor, you can attend The Gingerbread Spectacular, where you'll see dozens of gingerbread castles and houses on display. Additionally, the Coastal Maine Botanical Gardens hosts Gardens Aglow, the brightest and biggest display of Christmas lights in Maine with more than 500,000 LED lights creating the most beautiful views throughout the gardens.
U.S. National Toboggan Championships
During the second weekend of February, the Camden Snow Bowl hosts the U.S. National Toboggan Championships, the only organized wooden toboggan race in the country. The toboggan chute extends for 400 feet across the quarter-mile-wide Hosmer Pond, which freezes over during winter. Some of the sleds go so fast that the contestants slide all the way across the pond.
6. Several Midcoast Maine Cafes Serve Hot Chocolate
One of the top things to do during Mid-Coast Maine winter vacations is grabbing a cup of hot chocolate. The Camden-Rockport-Rockland area has several bakeries and cafes that serve this delicious beverage.
Rockland
In Rockland, Earth Candy is a cafe that serves nutritious, made-to-order grain bowls, juices, soups, and salads. However, you can order from a selection of sweets, such as the Medicinal Hot Cocoa that's made with ashwagandha root, cinnamon, cocoa, coconut oil, sweet spices, and vanilla bean. Another option is Atlantic Baking Co., which specializes in French pastries and artisan breads but makes smooth hot chocolate too.
Rockport
The Willow Bake Shoppe in Rockport is known for its blueberry doughnuts, which were rated some of the best in Maine in 2009 and 2012. You can drink hot chocolate while you enjoy one of these scrumptious treats.
Camden
Camden has a few places where you can get hot chocolate as well. With your sweet drink, you can have a freshly made bagel or sandwich at the Bagel Cafe. On the other hand, you could cozy up with a sweet treat, hot chocolate, and a good book at the Owl & Turtle Bookshop Café, which has been open since 1970. Zoot Cafe is another option that serves a full menu of cafe fare, including hot chocolate.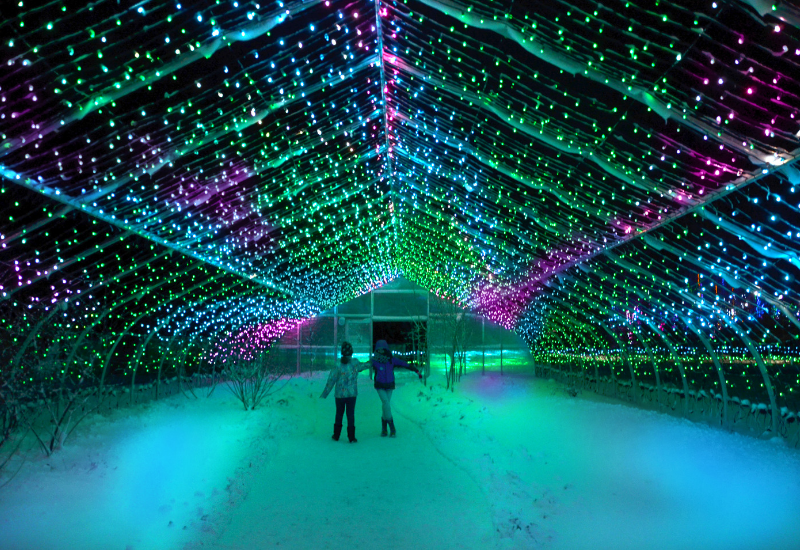 7. Cozy Accommodations Are Available at The Country Inn
If you want to know where you should stay in Maine in the winter, The Country Inn at Camden Rockport is one of the top places for accommodations. Our midcoast Maine boutique hotel has 36 guest rooms and suites that are available throughout the winter, offering you the comforts of home in simplistic country style whether you're looking for family winter weekend getaways or a romantic getaway.
One of our suites is even set up for pets to stay with you — pet bed, special treats, food bowls, and more.
With your reservation, you can enjoy our country-style breakfast buffet every morning. When possible, we make everything with locally sourced ingredients. We also invite you to take advantage of our Health Club, which features an on-site hot tub, indoor heated pool, standard exercise equipment, and spa that offers relaxing massages.
For all of your Mid-Coast Maine winter vacations, check the availability at The Country Inn.
Request our full vacation guide to Mid-Coast Maine. All the amazing things to do in Mid-Coast Maine in one free guide.
Get the Vacation Guide