Coastal Maine is a beautiful area to visit during the spring for blooming flowers, summer for outdoor activities, and autumn for the changing leaves. But even with dropping temperatures, winter is a delightful time for Maine travel.
One of the biggest draws to Coastal Maine in the winter months is the famous botanical gardens in Boothbay Harbor which are the largest in New England. With the biggest and brightest light display in the region, Gardens Aglow Maine is definitely worth making a trip to Boothbay Harbor this winter!
About Gardens Aglow Maine
In the central gardens of the Coastal Maine Botanical Gardens, visitors can see a display of more than 650,000 Christmas lights. Acres of gardens and buildings are covered in brilliantly colorful lights. Gardens Aglow may also feature a special art-related exhibit each year.
The Gardens began as a grassroots effort between friends, and it now expands over 295 acres. Aside from Gardens Aglow, the Botanical Gardens are open to the public from April through October. Several tour packages are available for those who wish to learn about the flowers, butterflies, and more.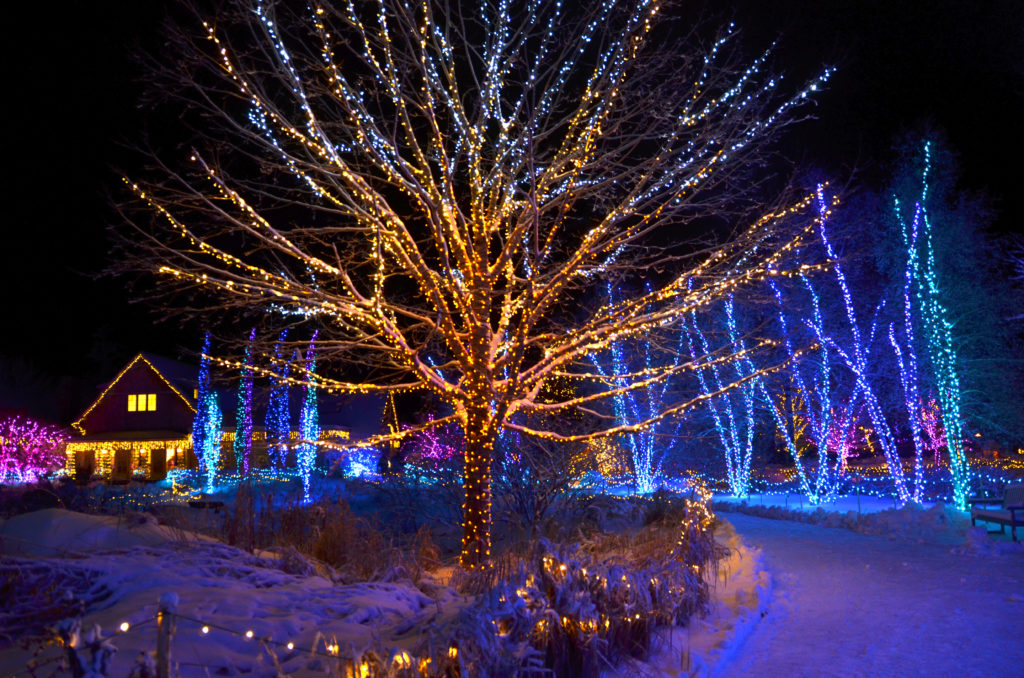 Gardens Aglow is held from mid-November through the end of December.
However, there's more to Gardens Aglow than just showing up to see the dazzling light display. Here are some tips to make the most of this enchanting experience with family or friends.
1. Get Your Tickets Online
If you plan to go to Gardens Aglow, secure your plans ahead of time. Unlike in previous years, there's a limit on the number of people who can attend the event each night. This cap is the result of feedback from locals and visitors alike and an effort by the staff to avoid overcrowding. Also, buying tickets on-site costs extra, and no walk-ins are permitted when there aren't any time slots open.
For these reasons, it's beneficial to buy your tickets online or reserve a time for your visit over the phone. Make sure that you carefully choose your time and date because the tickets are nonrefundable with no exceptions. If you can't choose a specific time and date, you can buy the more expensive flex tickets and go when you like.
When you purchase tickets online, you'll get printable versions at the email address that you entered during checkout. If you print them before you arrive, you can use the express lane to enter the Gardens. If you don't print them at home, you can show the staff your email or ask them to find your reservation in the computer.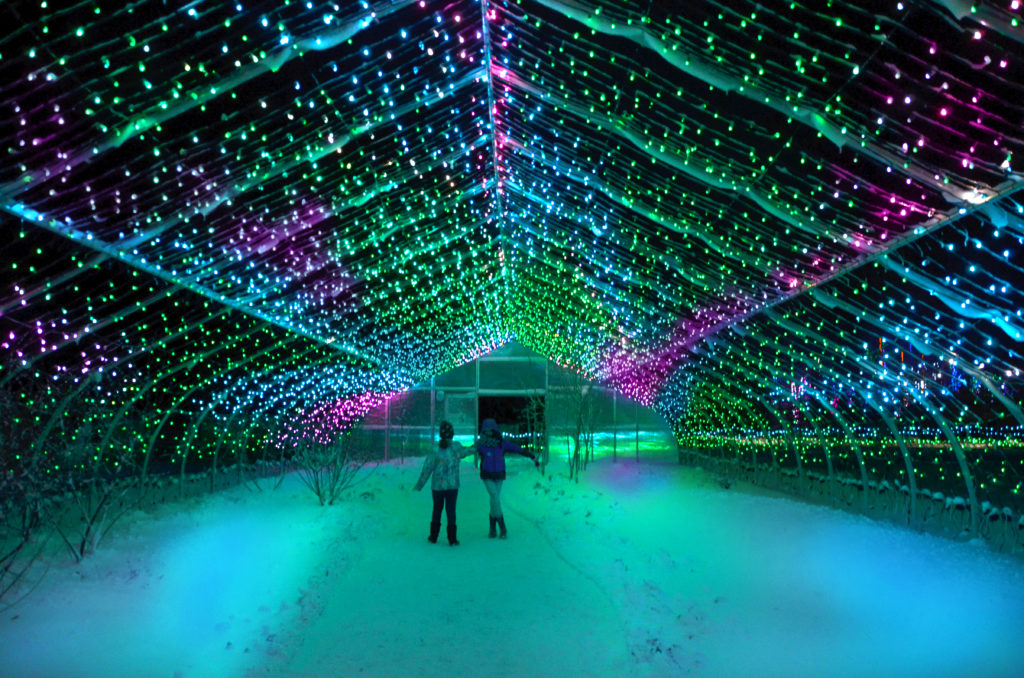 2. Dress Warm for Cold Maine Weather
Since Gardens Aglow is an outdoor walking event during the winter, it's essential that you dress accordingly. Maine evenings in November and December can get very chilly, so wear warm layers and comfortable shoes. Also, check the local weather forecast before you set out for the night.
Winter weather can be unpredictable too. If severe weather develops, the Gardens staff may have to close the event. You can find information about closings on the Gardens Aglow website or Facebook page. If a closure happens on a night that you have tickets for, you can contact the Gardens to reschedule your visit or get a full refund. Otherwise, you can use your tickets on admission during the regular season.
3. Take a Shuttle From Downtown Boothbay Harbor
There's limited parking at the Gardens, so the spaces fill up quickly during Gardens Aglow. To avoid being unable to find a parking space or waiting for a space to open up, taking a shuttle is recommended.
The Gardens continuously runs shuttles from the Boothbay Harbor Fire Department and Town Clerk office from 4 p.m. to 9 p.m. There's even a festive information and warming station nearby. You can park in the downtown area and use a shuttle to get to Gardens Aglow. Afterward, a shuttle can take you back to downtown.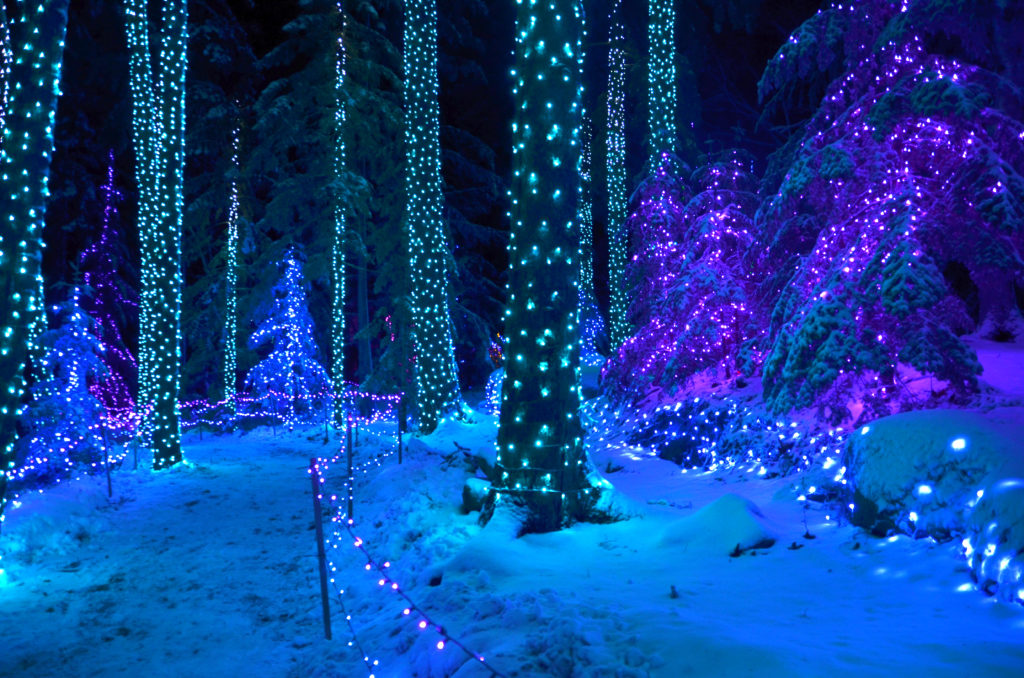 4. Bring a Flashlight for Parking at the Gardens
If you choose to park at the Gardens, some of the sections of the parking lot are dark toward the end of the night because they're a good distance away from the light display. Although the parking lot is paved and safe to walk through for all ages, having a flashlight on hand will help you get around.
While you're walking the Gardens, though, you won't need a flashlight to see. There will be plenty of Christmas lights to illuminate your path. Also, since there is a limited number of parking spaces, consider carpooling if you plan to visit the Gardens with a group of family members or friends.
5. Stop by the Coastal Maine Botanical Gardens Shop
Before you leave Gardens Aglow, you should stop by the Gardenshop. It's one of the best places in Boothbay Harbor to get unique Christmas and other gifts. The shop sells locally crafted, handmade, and sourced goods.
Offering sustainable wares is part of the Gardens' mission to inspire people to have a meaningful connection with nature. Some of the goods that the Gardenshop has featured in past years include hand-printed clothing, locally made candles and soaps, and items that eliminate single-use plastic. In addition, the shop sells the same energy-saving lights that are used for the Gardens Aglow light display.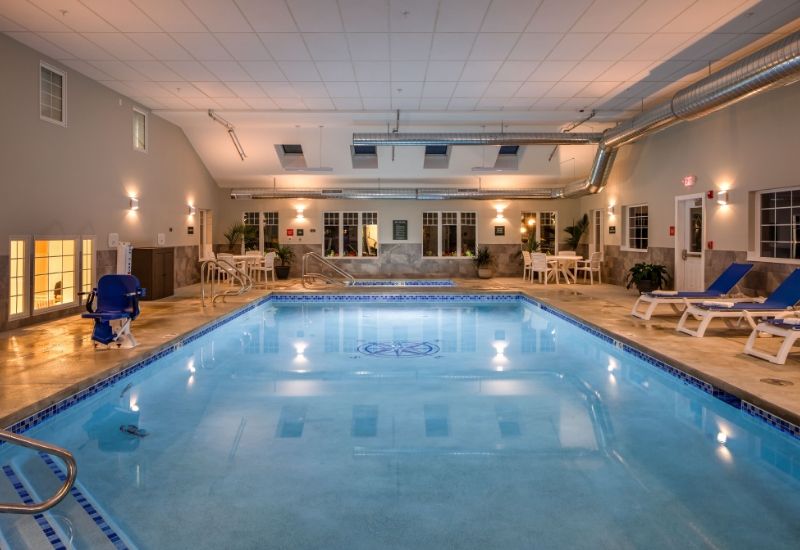 Where to Stay for the Best Weekend Getaway Near Gardens Aglow
Although Gardens Aglow Maine is one of the best events to experience on the Maine coast in the winter, there aren't a lot of other experiences to be had in Boothbay Harbor and the surrounding area. In contrast, the Camden-Rockport-Rockland area, is only about an hour away and is still very active during the winter months.
When you plan your visit to Coastal Maine this winter, consider staying at our family-friendly inn. It is just a short drive from numerous restaurants and Gardens Aglow – and we offer special pricing to our guests. Also, we serve one of the best better-than-continental breakfasts in the area and have an indoor pool. And if you're bringing your favorite four-legged friend, our we have pet-friendly rooms available.
Images courtesy of Coastal Maine Botanical Gardens' Gardens Aglow gallery.