Have you been waiting for snow and the chance to hit the slopes? There's nothing quite like gliding through pine forests and down slopes while the sun glistens on the white powder beneath your feet. Whether you're a local or planning a winter getaway in Maine, the MidCoast has a handful of awesome snowboard and ski resorts and cross-country trails. Read on for more information about the best snowboarding and skiing in MidCoast Maine.
Request our full vacation guide to Mid-Coast Maine. All the amazing things to do in Mid-Coast Maine in one free guide.
Get the Vacation Guide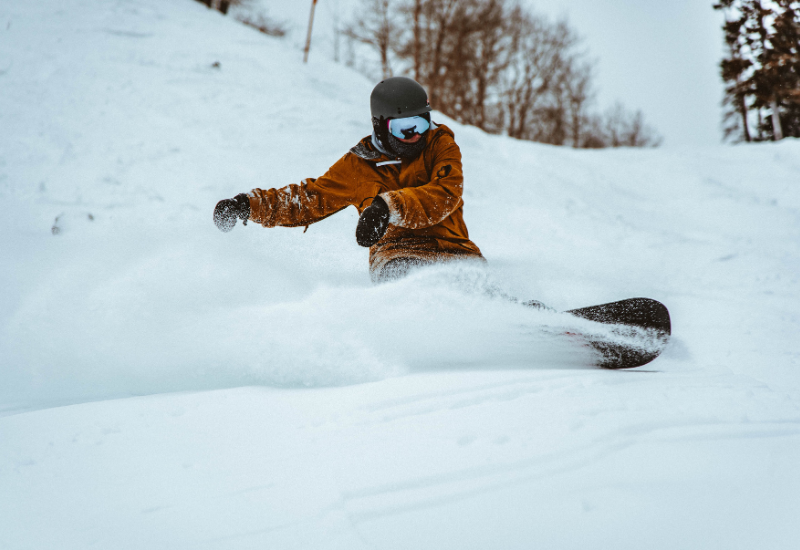 Where to Buy or Rent Skiing Equipment
Are you skiing for the first time and need rental equipment? Maybe you want to make skiing a regular recreational activity and are ready to purchase equipment. Fortunately, most of the places on our list below offer ski and snowboard rentals. For the few that don't, you can purchase or rent the necessary equipment at a few locations in Camden, Rockport, and Rockland.
Sidecountry Sports
In Rockland, Sidecountry Sports offers skis and snowboards for purchase and lease. It carries a selection of winter gear from top brands — 22 Designs, Atomic, Blizzard, DPS, Flow, Head, Salomon, and more. The sales staff is very knowledgeable and can help you choose the best equipment for your skill level and the accessories to match. A few lease packages are available, and each one includes everything that you need to learn or enhance your skills on the slopes and trails.
Maine Sport Outfitters
Founded in 1976, Maine Sport Outfitters is a family-owned and operated business and provides quality products and services to help people go skiing in MidCoast Maine. Owners Marianne and Stuart Smith have established such a good reputation in the community that the store has expanded over the years to locations in Rockport, Camden, and Rockland.
With a focus on personalized and knowledgeable service and a unique experience, the staff is sure to help you gear up for the winter season. The Cross-country Ski Package includes boots, skis, and poles. On the other hand, you may need the Alpine Ski and Snowboard Lease Program, which doesn't include poles but offers multiple styles for all ages. Snowshoes are available at Maine Sport Outfitters too.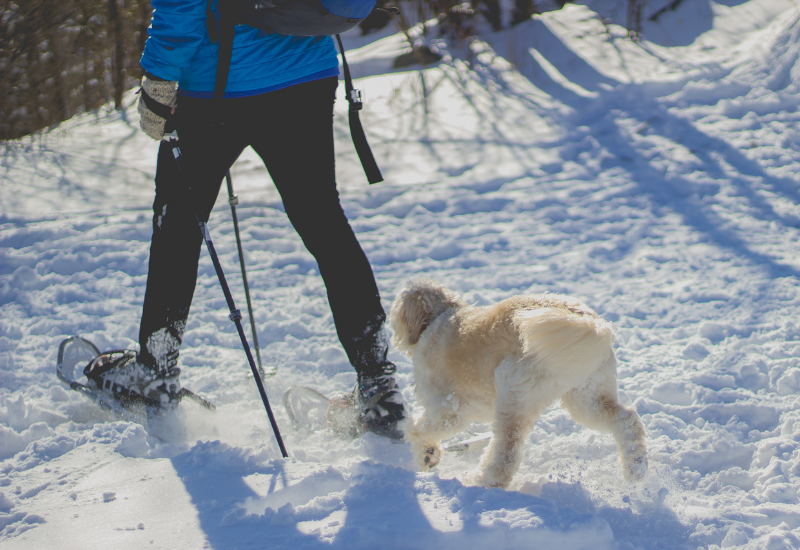 Best Places for Skiing in MidCoast Maine
Despite MidCoast Maine stretching from Brunswick to Searsport, there are only a handful of ski areas within the region. Camden is fortunate to have two of them in its own backyard. Learn more about these Camden Maine ski areas and others nearby.
Camden Snow Bowl
By at least 1936, Camden residents and visitors were enjoying winter activities on Ragged Mountain's slopes, the only place on the East Coast that offers views of the ocean while you ski. That's the year that the town hosted its first winter carnival, and about 10,000 people attended. After that, a winter sports facility was developed — the Camden Snow Bowl.
Since then, the facility and available activities have expanded, including 80% snow-making coverage from top to bottom. The mountain boasts a 1,070-foot slope and has a triple chairlift, double chairlift, handle tow, and conveyor lift. It has 105 acres of skiable terrain — 45 acres are glades and 60 acres are trails.
The 11 glades and 15 trails (some open at night) offer skiing and snowboarding for all skill levels. The longest trail is the Spinnaker at 1 mile long, and some of the groomed cross-country ski trails are suitable for snowshoeing and fat tire biking, such as the Ragged Mountain Preserve Trail.
Additionally, the Camden Snow Bowl features a 200-foot-long snow tubing hill and a 400-foot-long toboggan chute, which is the center of the annual U.S. National Toboggan Championships in February. The facility provides a trail map, tubes, and toboggans for your enjoyment, and you can rent all of your ski and snowboard equipment at the shop in the lodge. The lodge is home to a ski and snowboard school as well.
Camden Hills State Park
As long as you have equipment, you can go cross-country skiing in MidCoast Maine at Camden Hills State Park. This iconic location offers a scenic view of Camden Harbor, Penobscot Bay, and beyond from the top of Mount Battie, and it's a fantastic spot for many recreational activities. It has 20 trails, a few of which are open for cross-country skiing.
The Multi-use Trail is 5 miles and stretches from the U.S. Route 1 entrance and campground to ME Route 173 and Ski Shelter. It's a well-packed path for backbetter-than-continental skiing and follows an easy contour around the base of Mt. Megunticook through bogs and mixed forest. About midway through is a replica of a 70-year-old ski lodge.
The Mount Battie Trail is a half-mile path on the south-facing side of the mountain that you can hike up and ski down. A stone tower is at the top, and you can climb it for stunning views of the area if you have the chance. Also, the Shoreline Trail is an even shorter path at 0.3 miles, and it offers spectacular views of Camden Harbor and Penobscot Bay.
On top of that, all of the trails in Camden Hills State Park allow snowshoeing. The Multi-use Trail and the Cameron Mt. Trail are the only ones that allow snowmobiling.
Hidden Valley Nature Center
Protecting 1,000 acres of land in Jefferson, the Hidden Valley Nature Center has more than 10 miles of groomed trails and over 10 miles of backcountry ski trails. The land is managed by the MidCoast Conservancy. Surprisingly, the terrain is varied — deep woods, views of Little Dyer Pond, and rocky ledges.
There's a shop on the property where you can get ski, snowshoe, and fat tire bike rentals. You don't need to make reservations, and rentals are available for as little as two hours to as long as overnight.
Singing Meadows Preserve
Another spot for skiing in MidCoast Maine is Singing Meadows Preserve in Edgecomb. Encompassing 16 acres, this preserve features a small apple grove, a wetland, and a rolling meadow surrounded by hardwoods. A ¾-mile trail loop has gentle slopes for cross-country skiing and snowshoeing. Don't forget to bring your favorite winter sports gear!
Request our full vacation guide to Mid-Coast Maine. All the amazing things to do in Mid-Coast Maine in one free guide.
Get the Vacation Guide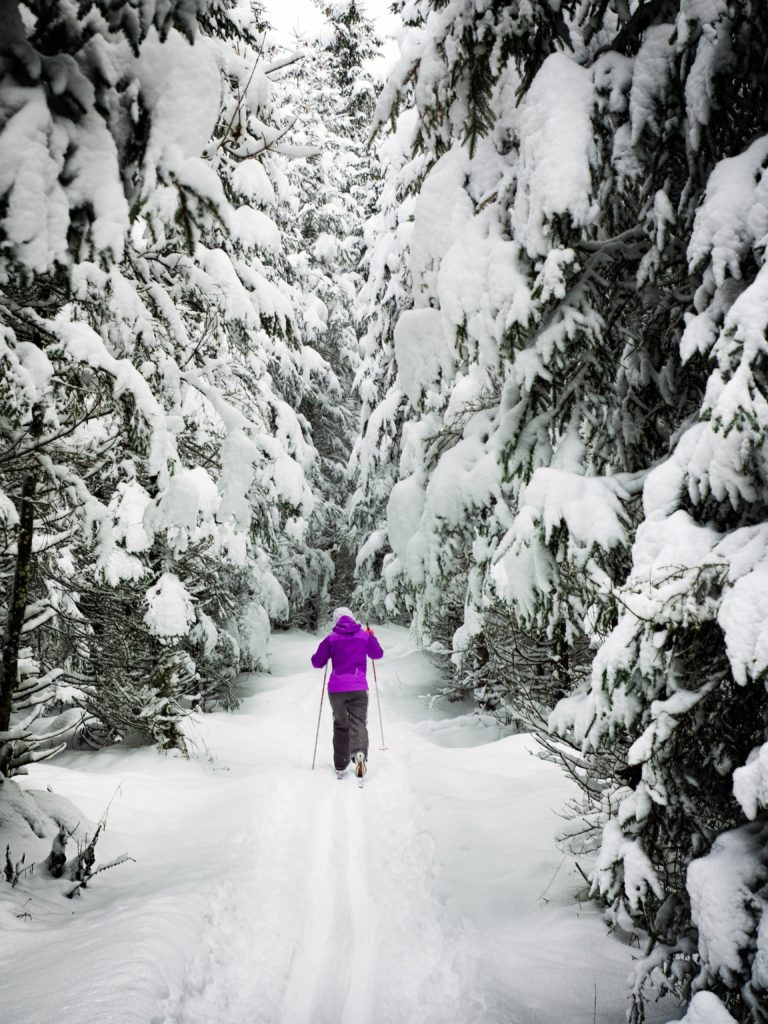 More Ski Destinations Near MidCoast Maine
While you're in MidCoast Maine, you may get curious about what kind of skiing destinations lie beyond this piece of coastline. Check out this list of ski areas that are within about a 2-hour drive from Camden, Rockport, and Rockland.
New Hermon Mountain Inc.
Just over a 1-hour drive north of Camden, New Hermon Mountain Inc. in Hermon is a small, family-friendly ski area that has been family-owned for more than 30 years. From novice to experienced skiers, this facility has slopes for all skill levels. Skiing and snowboarding lessons are available if you need them, and you can go night skiing.
Also, New Hermon Mountain has snow tubing down a 600-foot, U-shaped slope. Each ticket includes a three-hour session and a tube. For the rest of the slopes, you can bring your own equipment or rent ski and snowboard gear for every age and size.
Lost Valley Ski Area
Since 1961, Lost Valley Ski Area has been serving winter adventurers in Auburn. This place is known for three things — co-founder Otto Wallingford introduced state residents to night skiing, made the first snow-making system in Maine, and developed an essential ski trail grooming tool for the ski industry.
Ski and snowboard rentals are available with 24-hour advance notice, and you can secure your rentals online. You can get your equipment repaired and tuned too. On top of that, fat tire bike trails and rentals are available. In addition, the family-friendly brewpub has great food and live music almost every night.
Titcomb Mountain
In Farmington, Titcomb Mountain is a family-oriented ski resort area with a variety of winter sports activities. It boasts a 750-foot slope and 350-foot vertical. There's a beginner downhill skiing trail with a gentle slope and handle tow, as well as a terrain park. About 10 miles of cross-country trails accommodate all skill levels, and the snow-making system covers 70% of them. Plus, the facility lights up about 1.5 miles of trails for night skiing.
Ski and snowboard rentals are available at different rates depending on what you need. The Alpine/Downhill full and half-day rates include the main skiing and snowboarding gear, while you can rent individual pieces separately. The Nordic/Cross-country gear has a flat rate.
Black Mountain of Maine
Just over 2 hours west of Camden, Black Mountain of Maine is an independently operated family recreation center in the Longfellow Mountains of Rumford. It has the third tallest ski and snowboard terrain in Maine with a 1,380-foot vertical. The facility features a triple chairlift, double chairlift, T-bar, and two handle tows that connect to more than 50 glades and trails for beginners to experts. The snow-making system covers more than 70% of the trails.
Along with night skiing from top to bottom, Black Mountain has a tubing park for skiers and nonskiers. Various equipment rental packages are available. There's a full-service Cafe that serves breakfast, lunch, dinner, and snacks. The Last Run Pub is located upstairs and has 12 beers on tap, many of which are Maine brewed.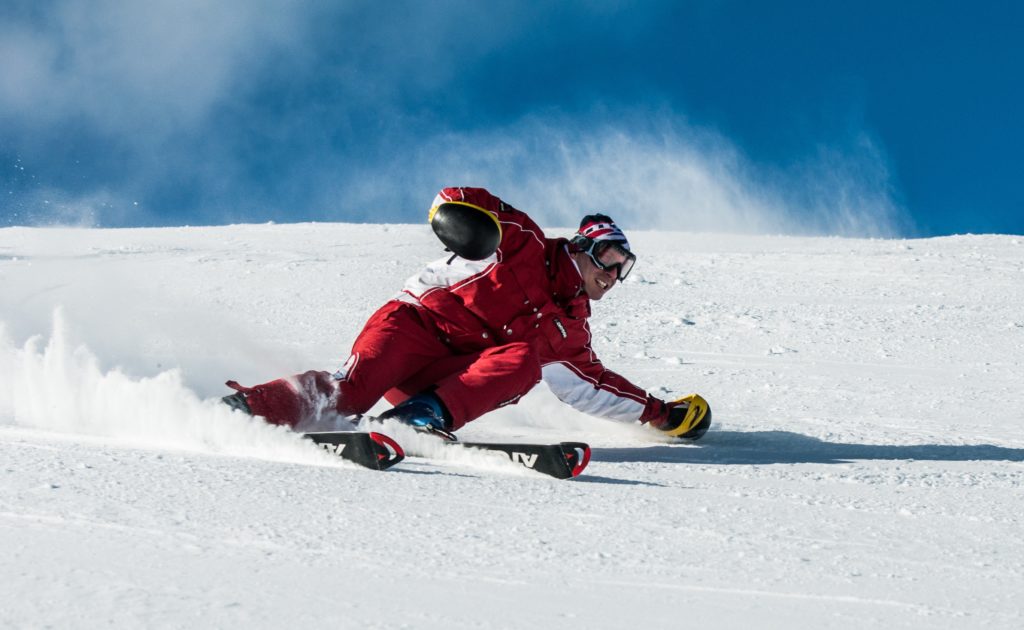 Best Ski Lodge in MidCoast Maine
For the best ski lodging in midcoast Maine this winter, consider staying at our Camden Maine inn. Our locally-owned and operated hotel is located only a few miles from both the Camden Snow Bowl and Camden Hills State Park on Route 1.
Before you hit the slopes, you can fuel up on our better-than-continental breakfast, which is more like a better-than-continental buffet with local and homemade items. Contact us for more information about our rooms, or check our availability for your upcoming MidCoast Maine winter getaway.
Request our full vacation guide to Mid-Coast Maine. All the amazing things to do in Mid-Coast Maine in one free guide.
Get the Vacation Guide